Introduction to St Michael's Sculpture:
We all agree that the large St. Michael statue is the most handsome. Trevi's artists created this exquisite Catholic church statue for you from high-quality marble. Especially those of us artists who are devout Catholics. This would allow you to carve a realistic statue of St. Michael. The piece is full of Catholic elements, starting with the image of Satan the Devil. Michael killed Satan with a knife. In fact, we have Satan deep in our hearts, so what weapon do we use to destroy our inner fears? We could help you carve a statue of St. Michael. So you could pray anytime. In this way, you could gain inner freedom in time.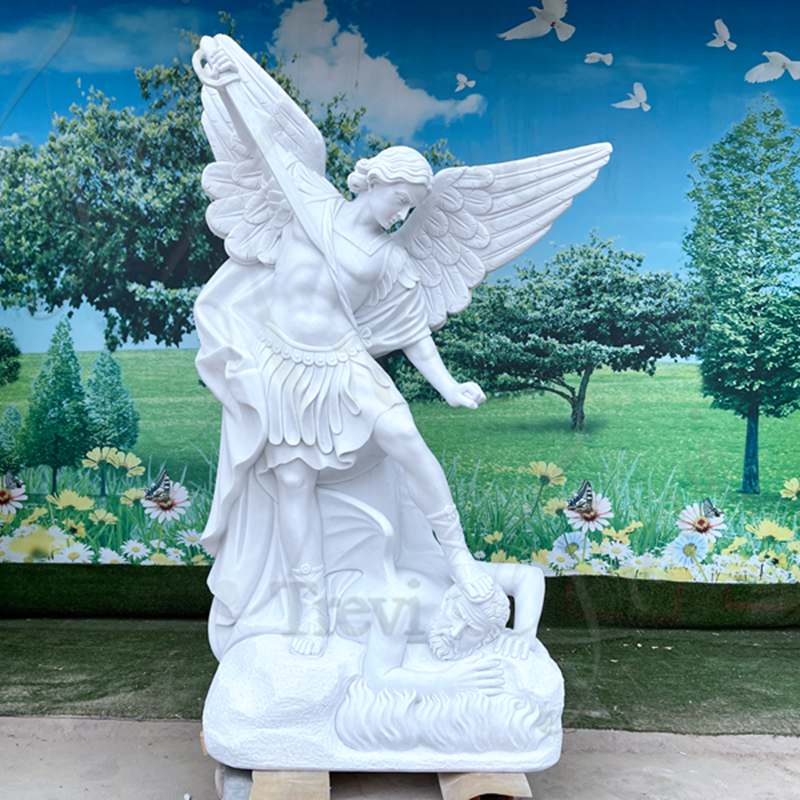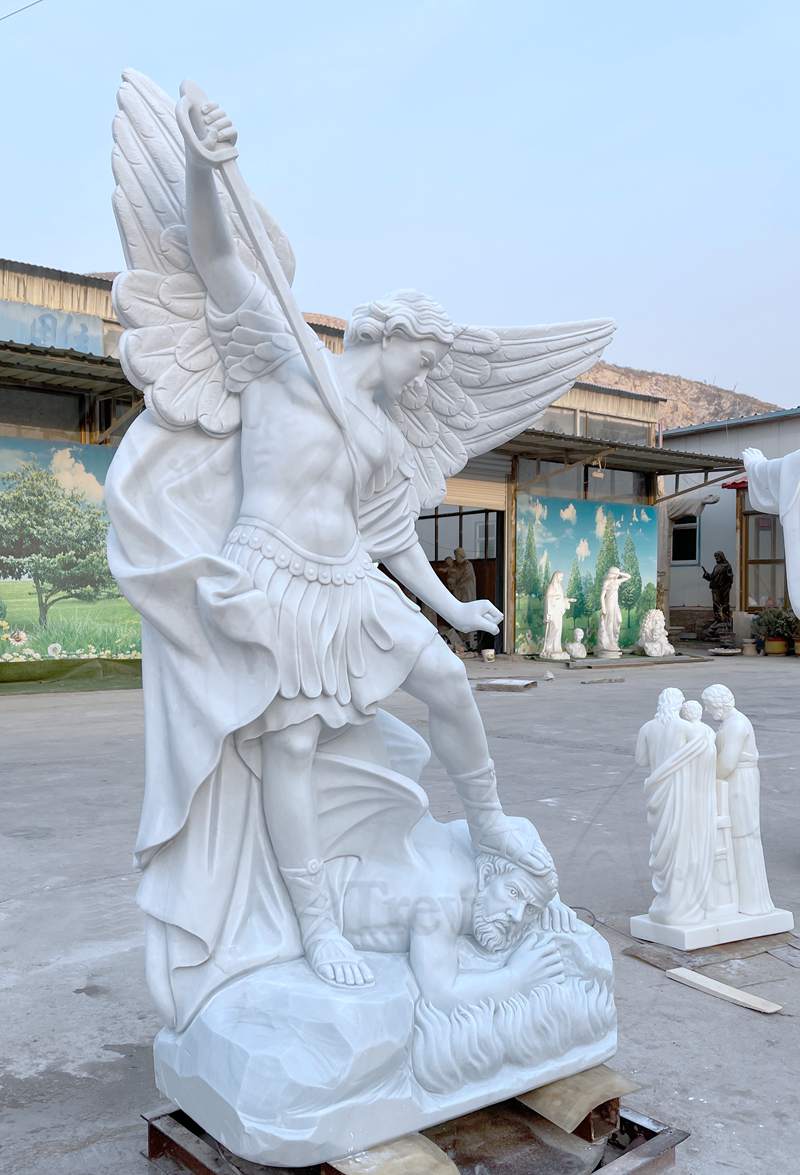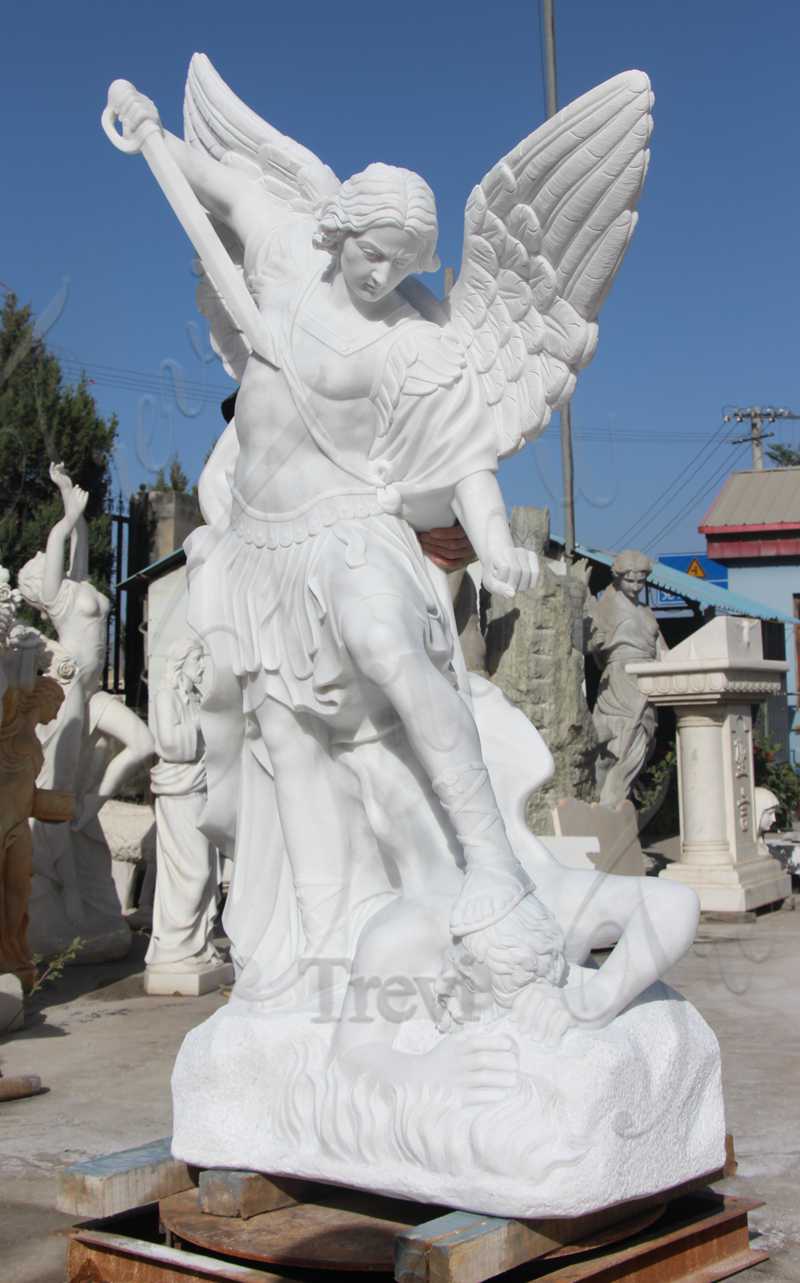 Origin of the Angel St. Michael:
Of the seven archangels, Michael is the bravest. The most common way to express loyalty is to carve a statue of St. Michael. In the New Testament, St. Michael leads the army of God to defeat Satan. He defeated Satan in the battle of the kingdom of heaven. Therefore, St. Archangel Michael is often described as a warrior. The statue of Saint Michael beheading Satan is even more respected by people. The artists at Trevi naturally try their best to show customers even more exquisite marble sculptures of Saint Michael.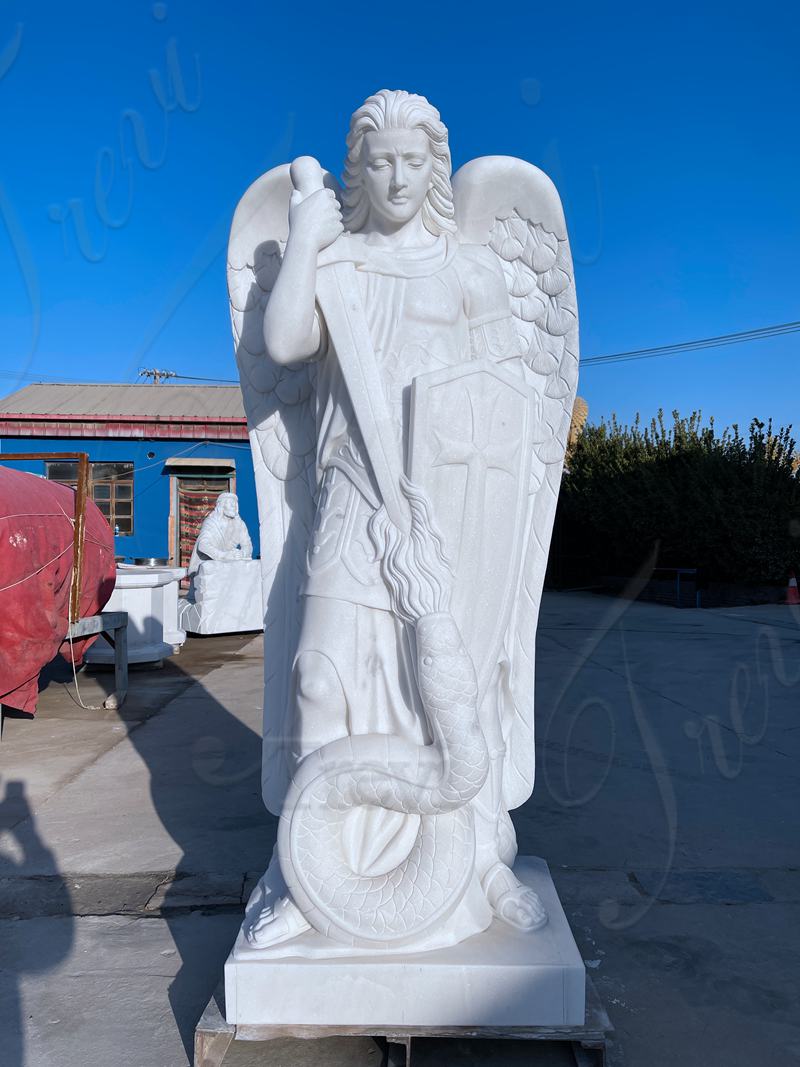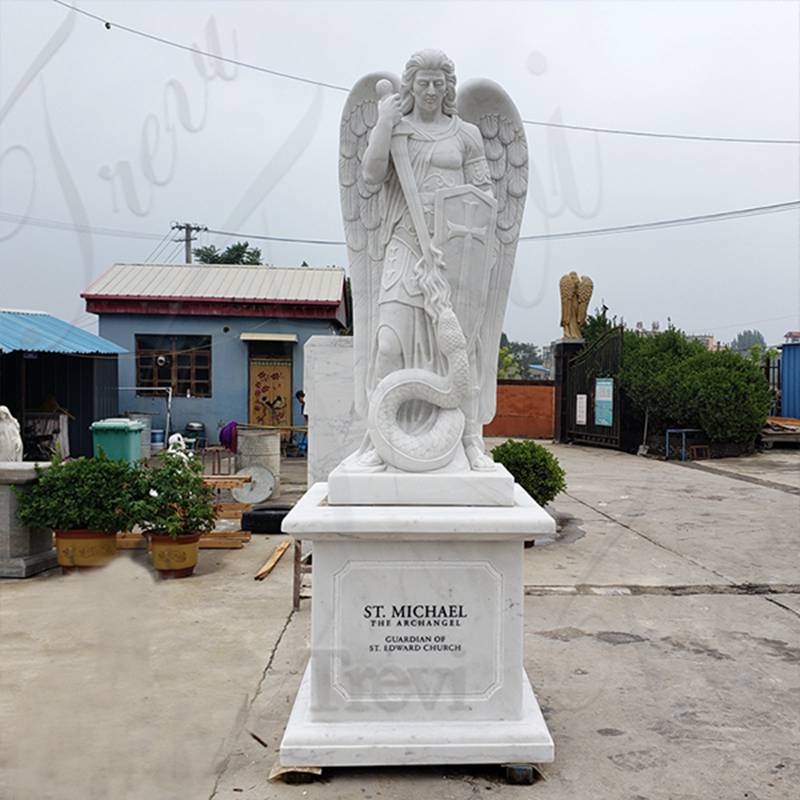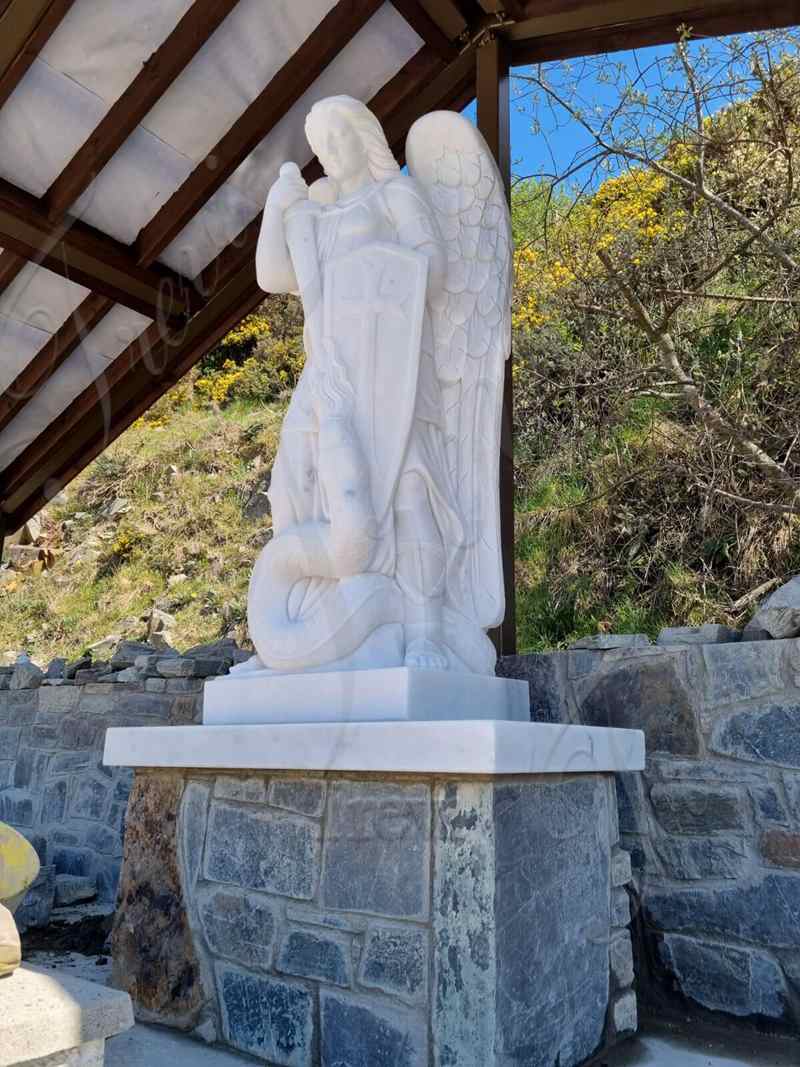 Beautifully Hand-carved:
Due to its graceful body and lifelike expression, this famous statue of Michael is difficult to carve. Therefore, it is better for you to find a professional manufacturer. Trevi Michael sculptures would be handcrafted by our best artists. Our sculptors have over twenty years of experience in carving. With reverence for religious statues, they carefully carved the statues to achieve a realistic effect. In addition, our artists have also produced a large number of religious sculptures for customers, which have been widely praised. Therefore, our factory could be trusted.
Trevi Dedicated Artist:
Trevi has been sculpting marble for 39 years. Our factory has deep roots in the history of sculpture. Especially Master Yuan, who is one of the most experienced Catholic statue sculptors. He followed the elders to learn Catholic sculpture skills in childhood. So know the facial expressions and details of every Catholic figure like the back of your hand. In addition, our artists also have high requirements for the fineness of the carving, especially the facial expressions. You're sure to get a realistic statue of a Catholic saint.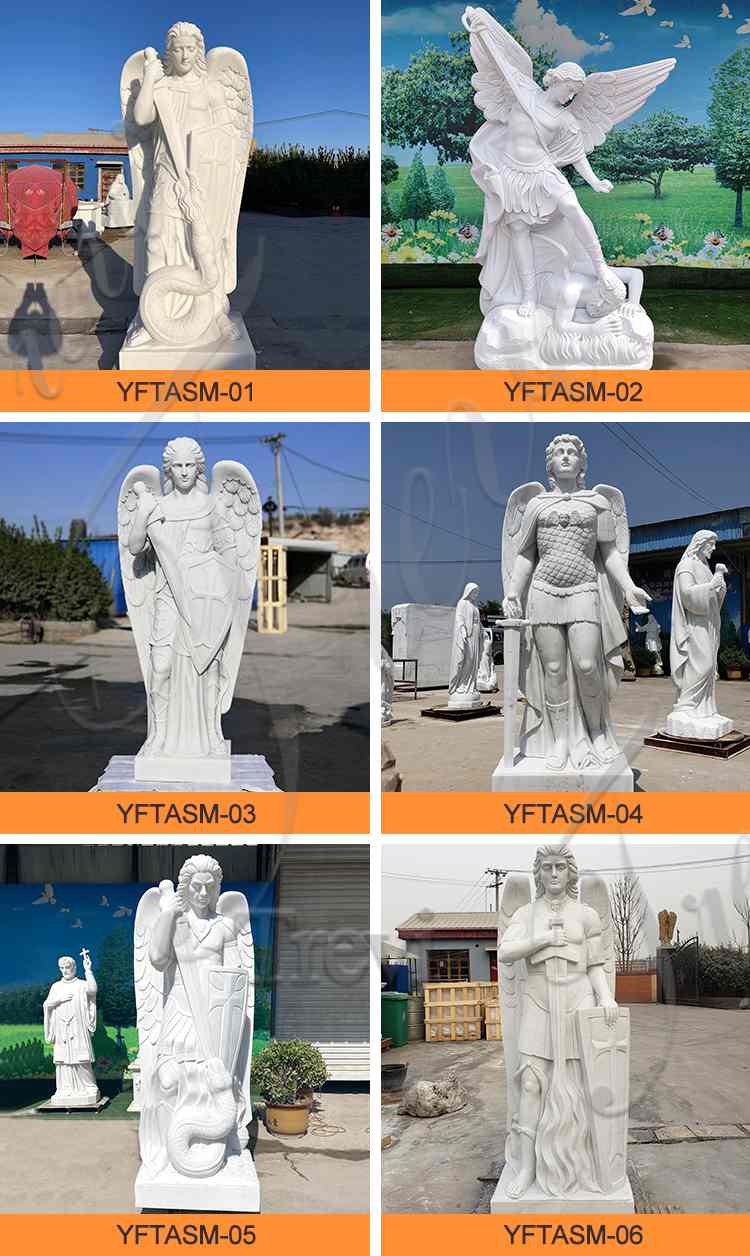 Choose High-quality Marble:
Trevi chose high-quality marble for this large St Michael statue. Especially we are a direct manufacturer and have a lot of marble raw materials. We especially used natural marble. Natural marble is more resistant to wind and rain. Therefore, the statue of St. Michael could live longer. In addition, Trevi's marble saint statues look more refined.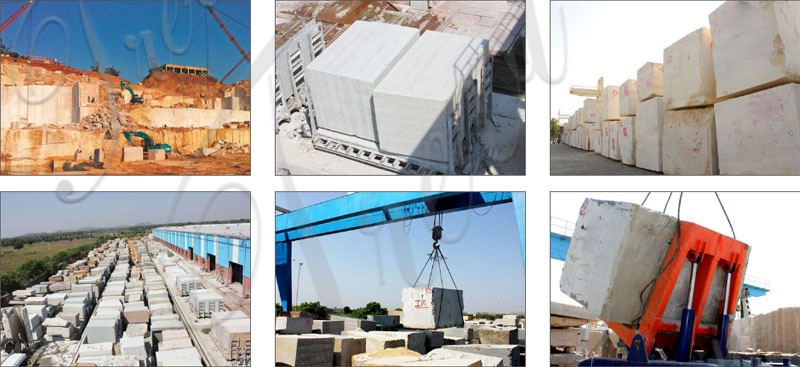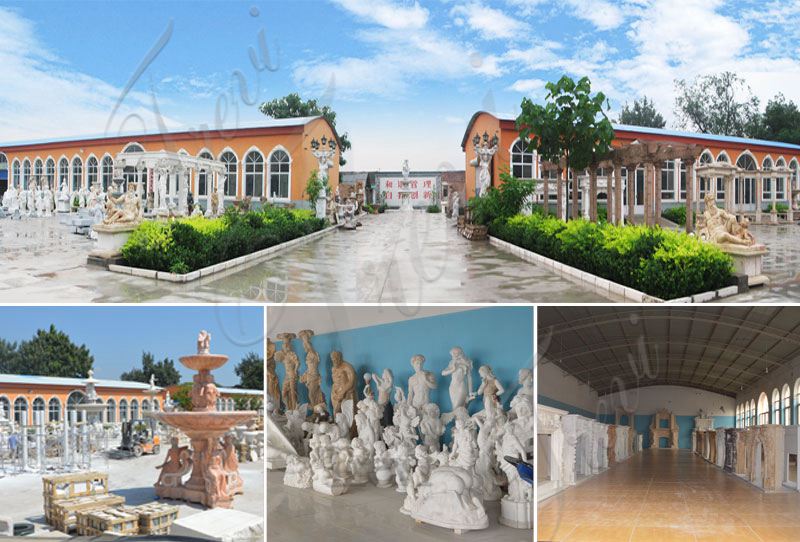 Trevi has always met the needs of customers with reasonable prices and excellent service. In addition, Michael is in charge of protection, military, and police. We hope you could enjoy our work. You could find the perfect large St Michael statue for you in Trevi. Please contact us immediately to get the best price.