Bronze sculpture has a timeless beauty that captivates art lovers all over the world. The intricate process of making, coloring, and preserving these sculptures demonstrates the artist's great skill and the enthusiasm of bronze sculpture lovers. In this blog post, we explore the journey of bronze sculpture from birth to preservation, emphasizing the artistry involved in each stage.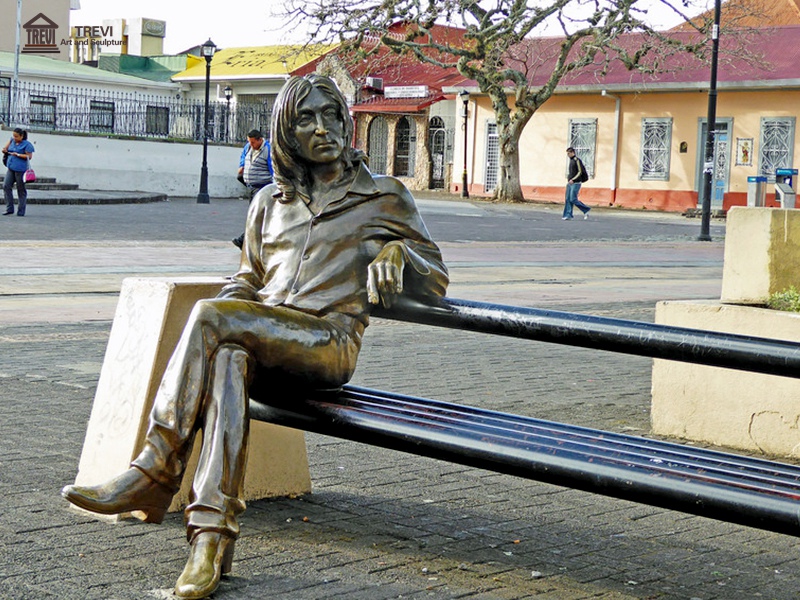 The Production Process of Bronze Sculpture
Producing bronze sculptures is a complex and labor-intensive process that requires precision and artistic vision. Artists start with a design and carefully shape the bronze to bring the sculpture to life. The images in this blog post capture the various stages of the process, revealing the gradual transformation of raw materials into stunning works of art. From the initial clay model to the exquisite details, every step demonstrates the craftsmanship of bronze sculpture.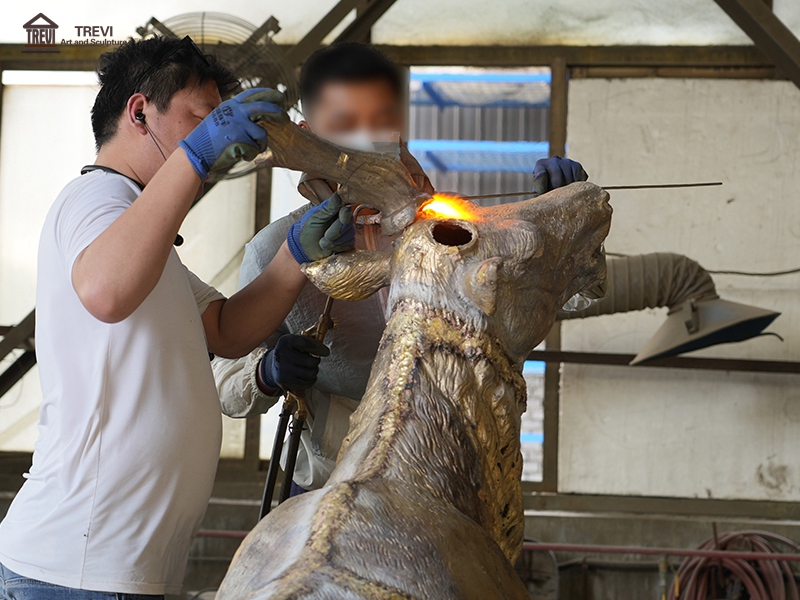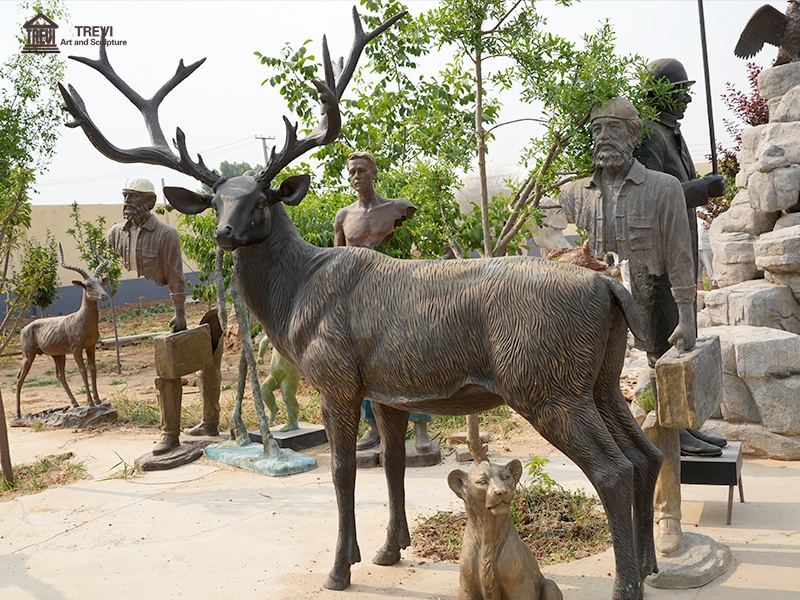 Adding Color to Bronze Sculptures
Coloring plays a vital role in enhancing the visual appeal of bronze sculptures. Artists employ different techniques to imbue these sculptures with vibrant and mesmerizing colors. One popular method is rusting, which involves applying chemicals to the bronze surface to produce rich and varied rust patterns.
Pictured here is Trevi's artist painting a bronze deer sculpture. The subtle gradient colors stand out little by little on the bronze deer sculpture, just like a beautiful painting.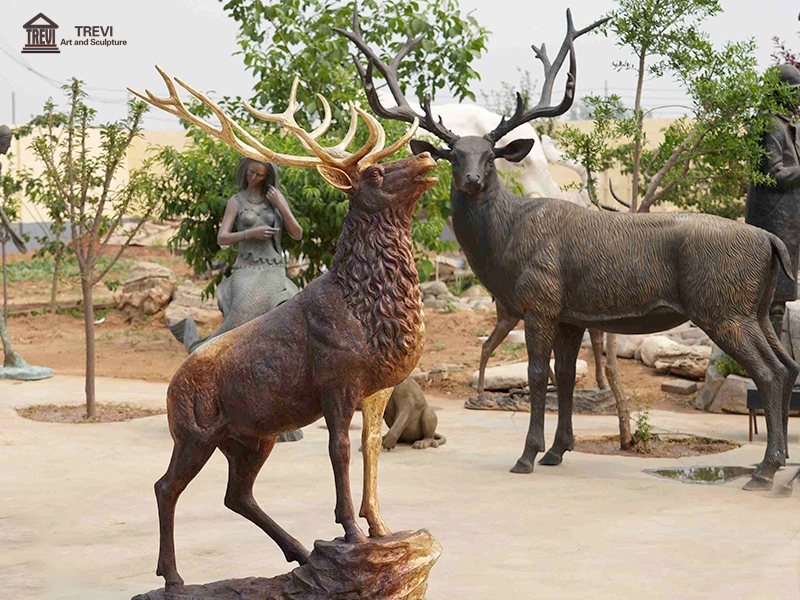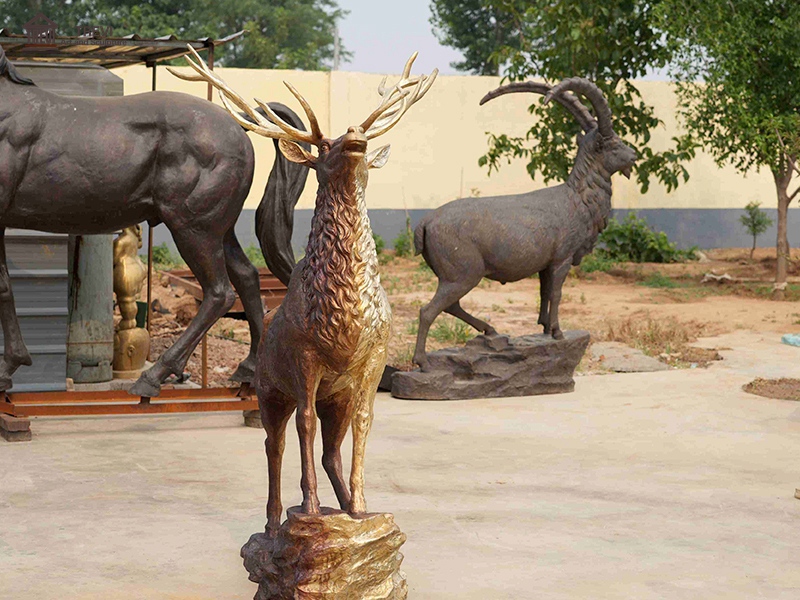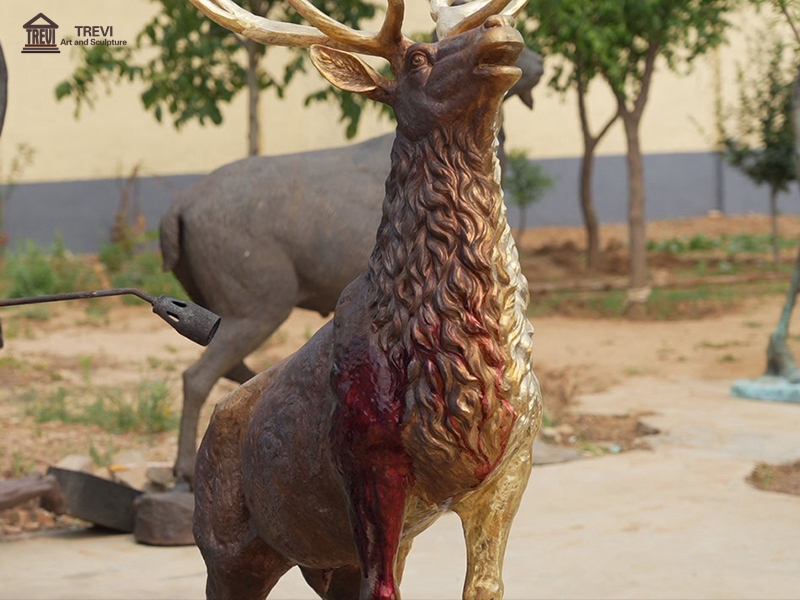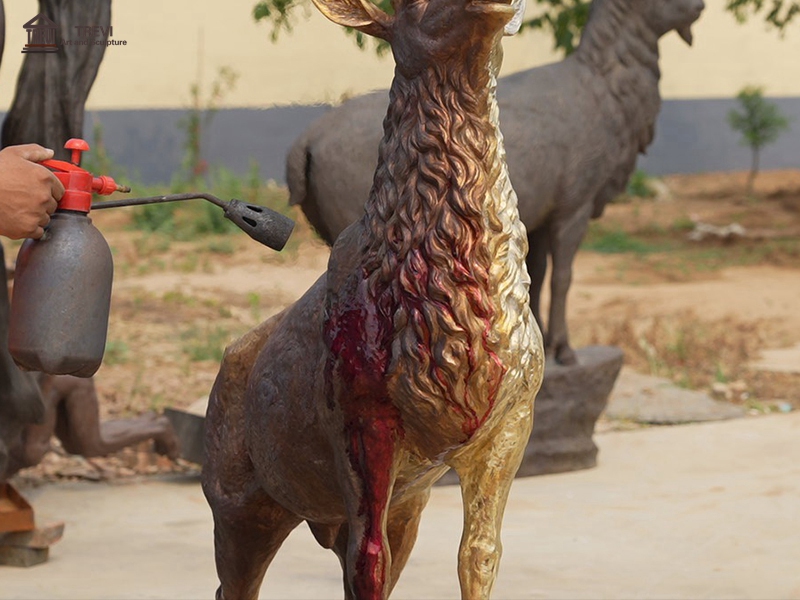 Preservation and Cleaning of Bronze Sculpture
Preserving bronze sculptures is essential to maintaining their beauty and longevity. Over time, bronze artwork may lose its luster or accumulate dirt and requires careful cleaning and maintenance.
Usually, we will gently wipe the surface with a soft brush or lint-free cloth. This will not only ensure the beauty of the bronze sculpture but also will not damage its surface. Regular maintenance and maintenance are very important for works of art such as bronze sculptures!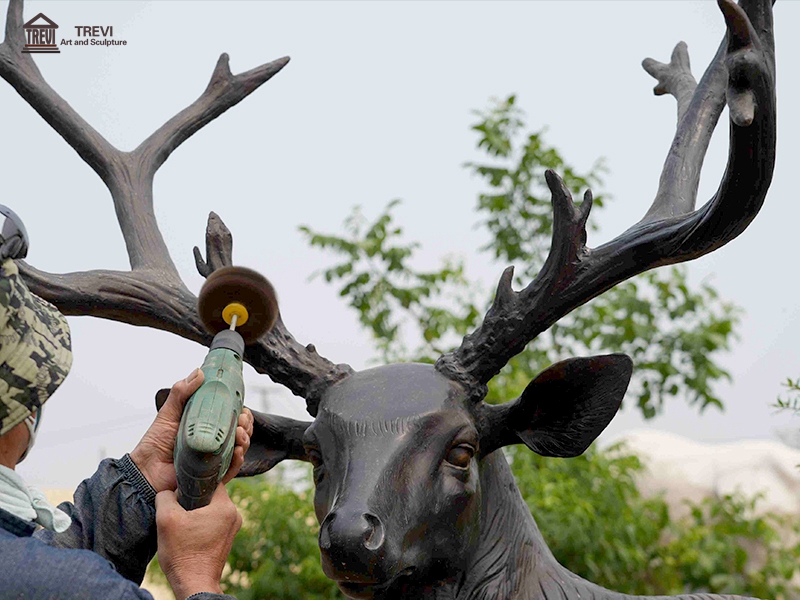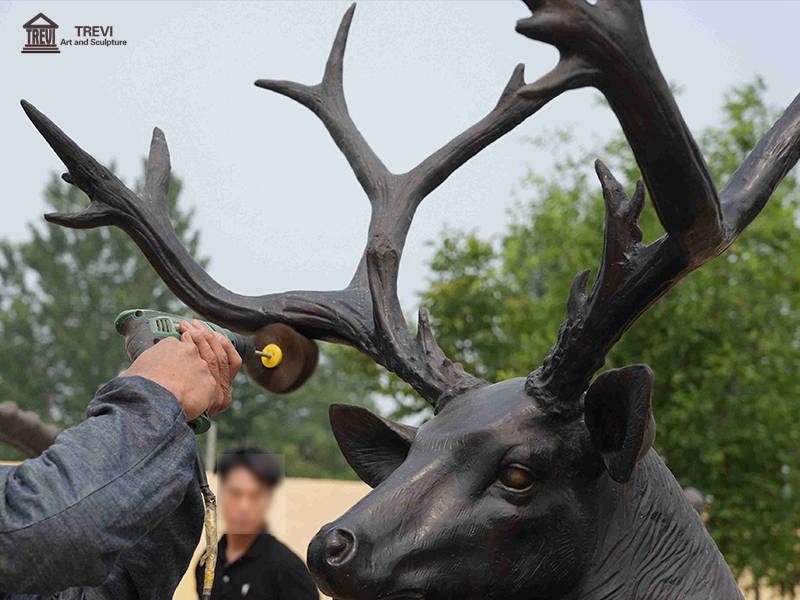 YOU MAY WANT TO KNOW
– What are The Costs Associated with Bronze Sculpture Conservation and Restoration?
The costs associated with cleaning and preserving a bronze sculpture can vary depending on factors such as the size of the sculpture, its condition, and the specific methods and materials used for cleaning and preservation.
In general, larger bronze sculptures and bronze sculptures that have been used for a long time may cost a little more to maintain and maintain.
If you are unsure of the costs involved, it is recommended to consult a professional art conservator or restorer, who can provide a more accurate assessment based on the condition and specific needs of your bronze sculpture.
– How to Find a Qualified Bronze Sculpture Restorer?
Finding a qualified bronze sculpture restorer requires careful research and consideration.
Typically, you can seek advice from your local art gallery, museum, or arts organization.
And, if you have time, you can also attend art events and exhibitions and meet professionals in the industry. Online research is also a good option if you don't have the time. You could look online for restorers who specialize in bronze sculpture restoration, look for their websites. These will be very beneficial to you.
In addition, Trevi has a team of experienced bronze sculptors. They will take your inquiry seriously and give the best solution.
You could also buy high-quality original bronze sculptures from Trevi statues, or different size reproductions of famous bronze sculptures, or contact them for custom bronze sculptures.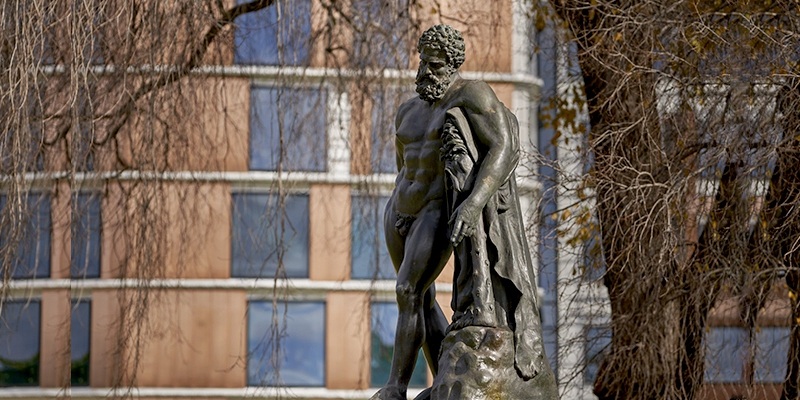 If you are interested in purchasing bronze sculptures, please contact Trevi. Professional service and high-quality bronze sculptures will satisfy you!