The appearance and use of fireplaces are inseparable from the history of human use of fire. Going back to the origin of the fireplace, it is difficult to tell what period and style of heating and stove facilities are considered the prototype of the fireplace when people introduce fire indoors for barbecue and heating, which naturally form a way of living around the fuel.
Brief Introduction of Fireplace:
Early fireplaces were pretty simple with no ornamentation. Just lean on the outer wall or some inner wall in the middle, made of brick or stone. At this time, its main function is just simple heating, and its use value is more reflected.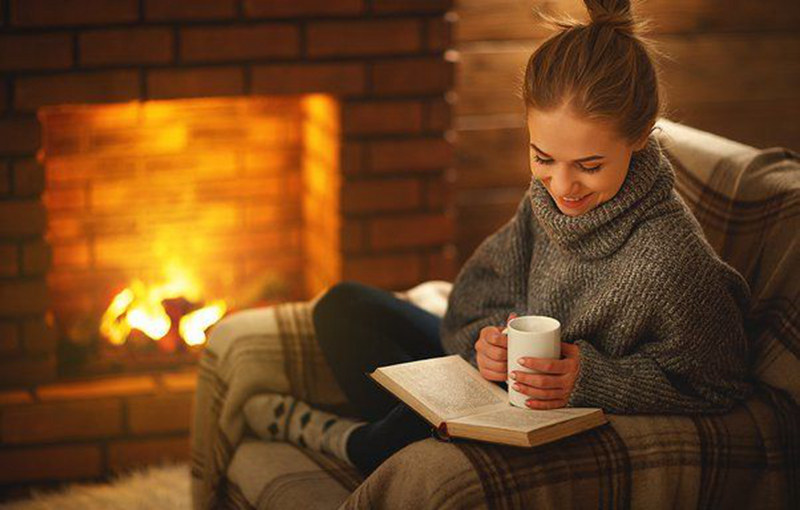 With the accumulation of social and personal wealth and the widespread dissemination of classical knowledge, design began to develop from relatively simple forms to increasingly complex and cumbersome styles. Fireplaces became more and more decorative, with various details in the style.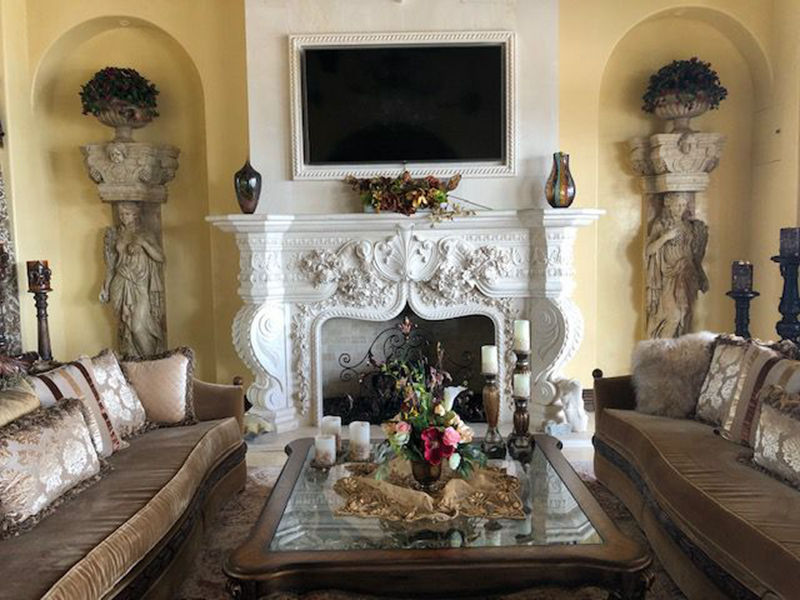 Gradually, a fireplace is both an indoor heating device and an interior decoration. It is a culture and an art. People would place artwork, hanging paintings, or portraits of ancestors above the fireplace. Oil paintings, photo frames, tablecloths with fringe, etc. are all great accessories for a fireplace.
From the 16th century to the mid-20th century, the development of fireplaces can be said to be the history of people's use of fire. Today, the combination of new energy sources such as gas and electricity with fireplaces also makes the use of fireplaces more efficient, comfortable, and convenient.
So Which One Is Better, A Gas Fireplace or A Wood-Burning Fireplace?
Wood Burning Fireplace:
Let's talk about the historic wood-burning fireplace first.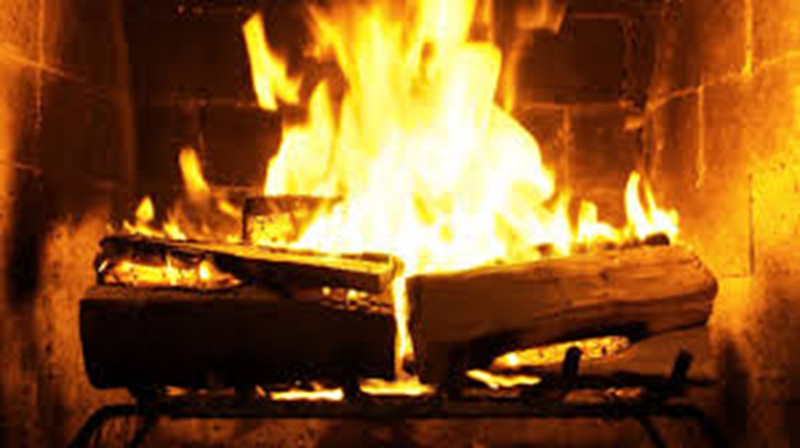 Some people believe that a fireplace, a real wood-burning fireplace is the most important and beautiful feature a home can have. It's such a basic human experience to start a fire and watch it.
The wood-burning fireplace makes people's family rooms and kitchens warmer than any other room on those cold, dark winter evenings. It keeps them from just sitting as it needs attention, and there is a special kind of active warmth and crackle to a good wood fire. All wood comes from trees or workshop waste on their property, and it makes use of what otherwise would need other disposals. So, there is also a saying that the wood burner is a family friend.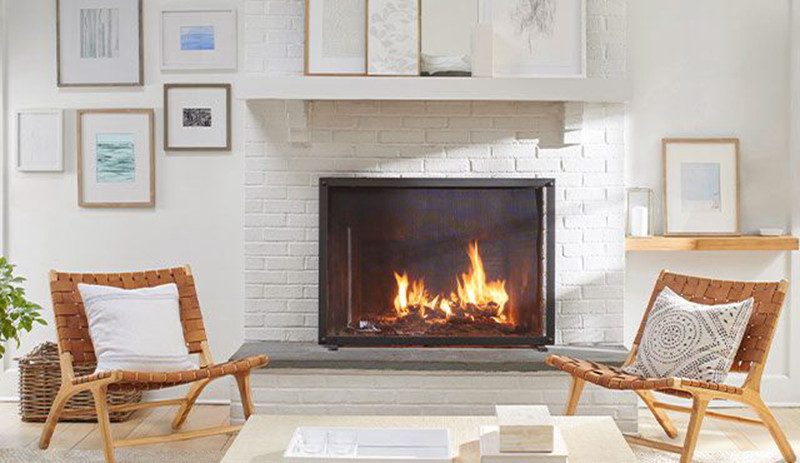 But you need to attention that you should only burn seasoned wood. Seasoned wood has been left out for usually a year (though it really depends on the climate) after being cut and split. This is to let the wood dry out after being cut. Unseasoned wood will produce more smoke and creosote and will not produce heat as efficiently.
Gas Fireplace:
Meanwhile, gas fireplaces seem to be becoming more common. And, in modern decor, it's taking the place of a wood-burning fireplace.
Then what is the reason?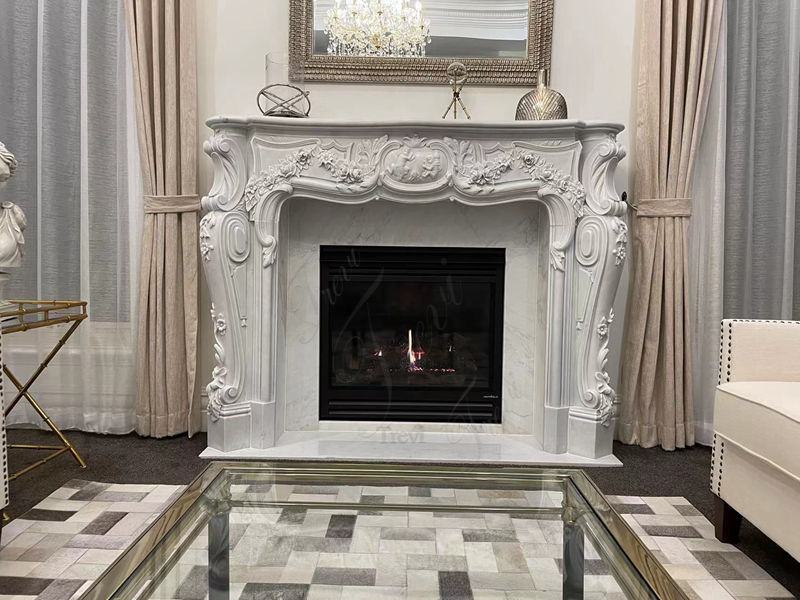 In fact, at one time fireplaces were the main source of heat in the house. So wood fireplaces were more common. For the most part now Fireplaces are more for show and enjoyment vs the main source of heat.
With that in mind, people want a fireplace. But they do not want the trouble of cutting firewood. Storing it or carrying it into the house. They do not want the job of cleaning the ashes out of the fireplace every day. They basically want a nice fire to site and enjoy. But they do not want all of the extras. That is where gas fireplaces come in. There is no ash cleanup. No wood to cut or carry into the house. You just push a button and you have a fire in your fireplace.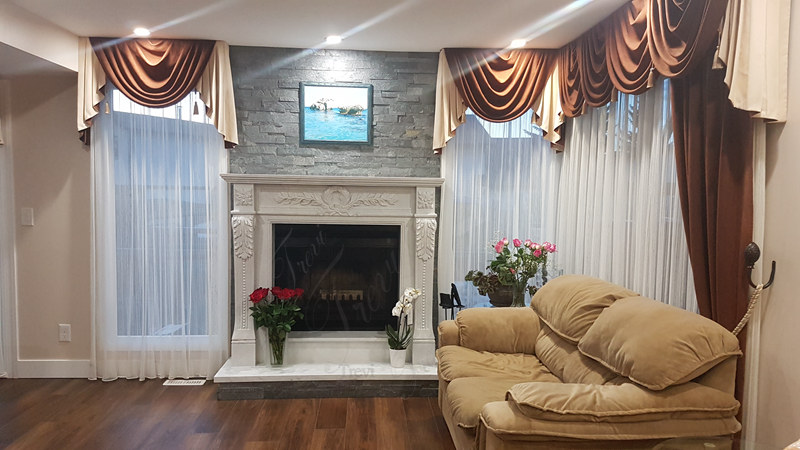 In addition, the simplest answer people would think would be a safety issue. Wood can do a sap boil and pop and throw sparks and the chimney needs to be cleaned now and then.
This plus the simplicity of not having to build a fire with paper, kindling, and wood and then have to feed it and when you leave or go to bed you would want the fire to be out. This is all changed with a simple on-off switch.
Therefore, the attraction of gas fireplaces is that it is convenient, clean, and safe.
Trevi's Main Business-Marble Fireplace Mantel:
Trevi has been sculpting in marble for nearly 40 years, specializing in making the right mantel for fireplaces of all styles and uses. We can incorporate various details and designs into the mantel according to your specific usage needs, to give full play to its decorative value. After all, nowadays people pay more attention to the decorative function of the fireplace.
So, whether it's a gas fireplace, an electric fireplace, or a wood-burning fireplace, we could make an exquisite mantel for them. Trevi's main business is the marble fireplace mantel. Exquisite and elegant, simple and stylish, classic and retro, any style of mantels, we could meet you. Rich experience, professional and formal factories, escort the safety of each of your fireplaces. If you need it, you can contact us at any time.