Product Introduction:
Here are beautiful marble statues of four seasons. Trevi factory has made statues of the four seasons in various styles, and they all look very beautiful.
We all know that the Goddess of the four seasons is a statue of four different goddesses, representing the change of the four seasons, and has a sacred meaning. The female figures in the four statues have different shapes and rich meanings.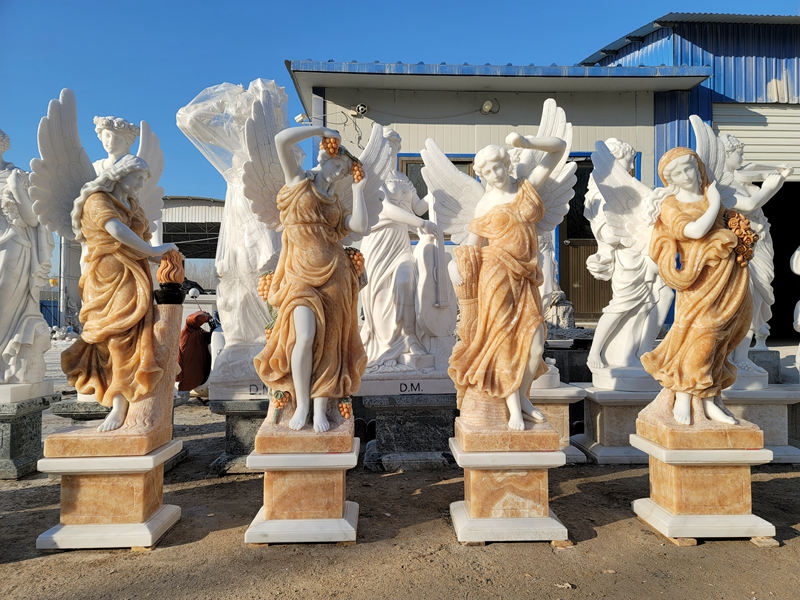 They are often found in garden squares, urban attractions, and other places. We guarantee you would be full of praise after seeing the four seasons statues carved by the masters at the Trevi factory.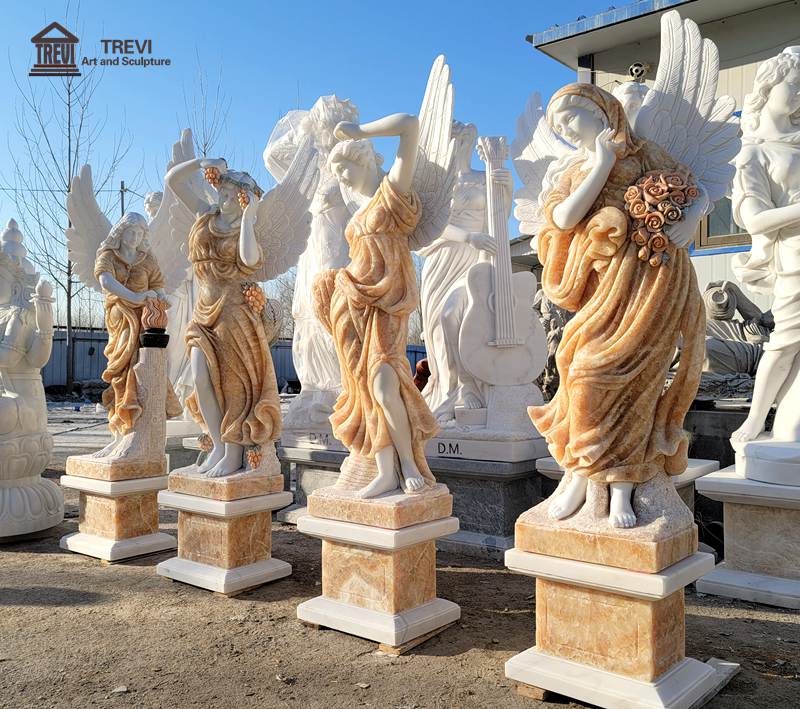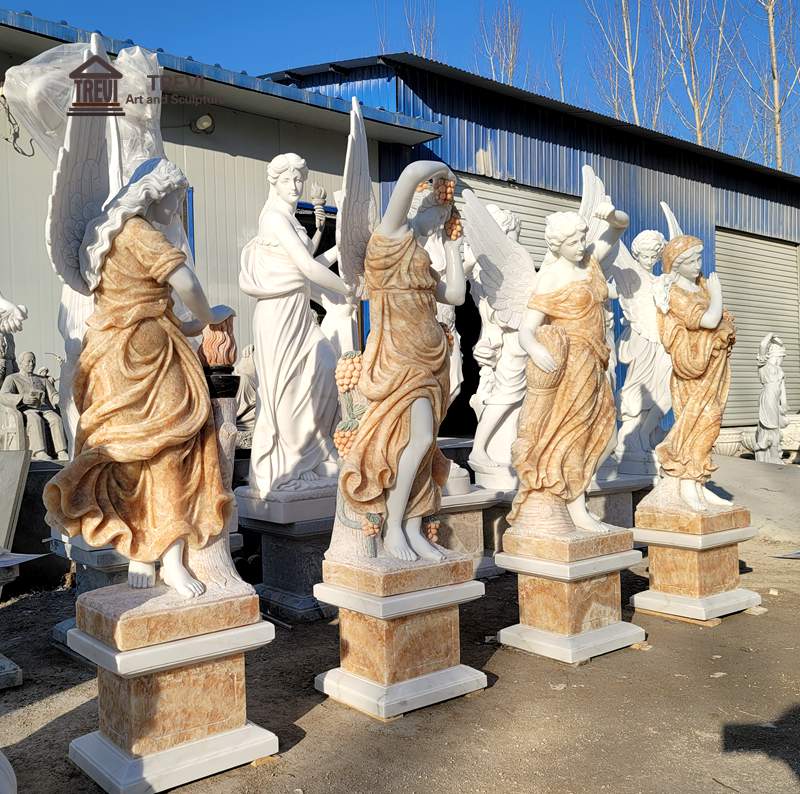 Exquisite Details Show:
Trevi's Four Seasons marble sculpture is made of natural marble. The incomparably precious natural treasures endow four seasons goddesses with more mysterious and holy temperaments.
The smooth jade texture makes these beautiful marble statues even more attractive.


Precious gem-like natural marble shapes the graceful figures of the goddesses to their heart's content, showing their unique demeanor and charm.

More Color Choices:
Trevi has natural marble in various shades. Green, red, black, white, and yellow are all popular colors among customers.
Also, natural marble has beautiful veins. The four seasons of marble statues in different colors give people a different experience of beauty. For example, we use white marble for the character's body and red for the character's clothes. Such color matching gives people a visual impact and has excellent aesthetic value.
Of course, in our customization service, you could make a variety of color combinations according to your preferences. We are confident that the final result would be beyond your expectations.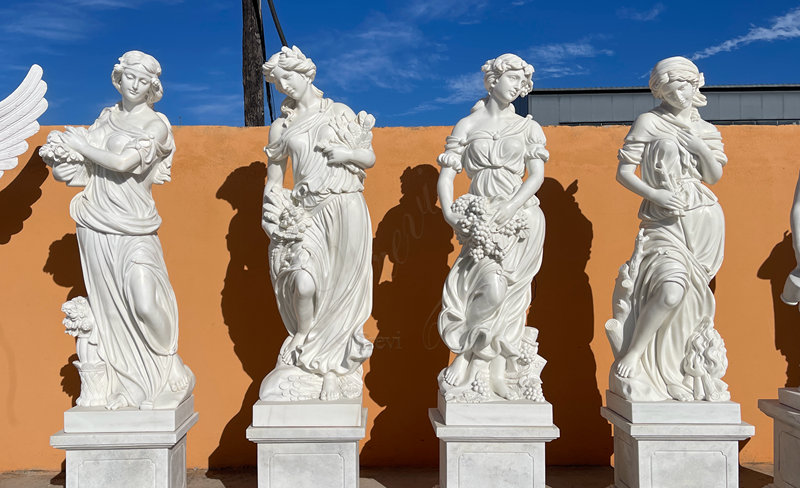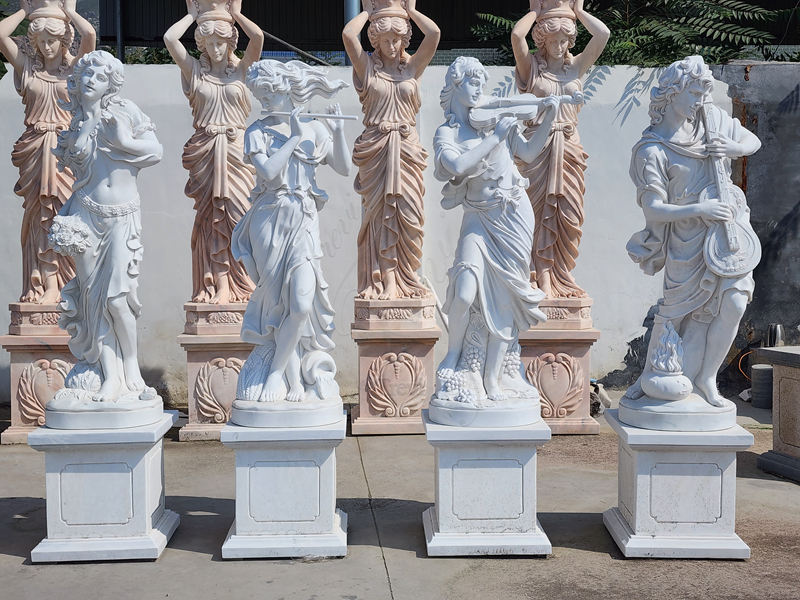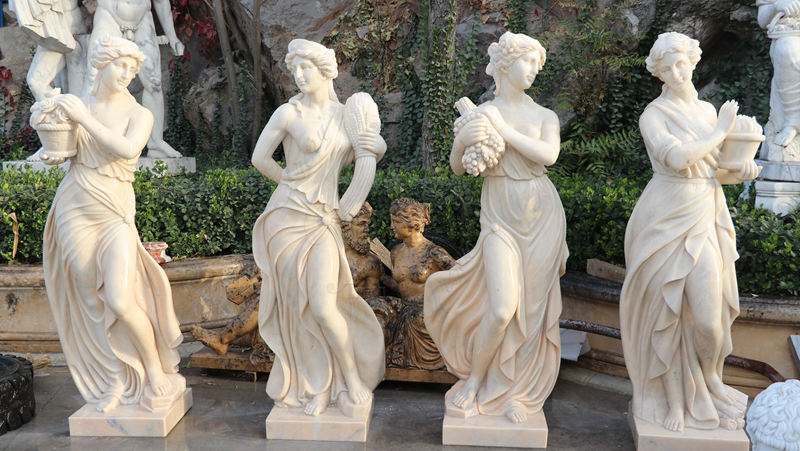 Superb Carving Technique:
The four seasons statues for sale could be so real because we have highly skilled sculptors. They have participated in the carving of some statues in the Forbidden City of China and have rich experience in carving. We could witness the superb skills of the masters from the clearly visible facial expressions of the statues of the four seasons and the vivid flowers and fruits in their hands. Every small part of the statue could stand the test of the viewer.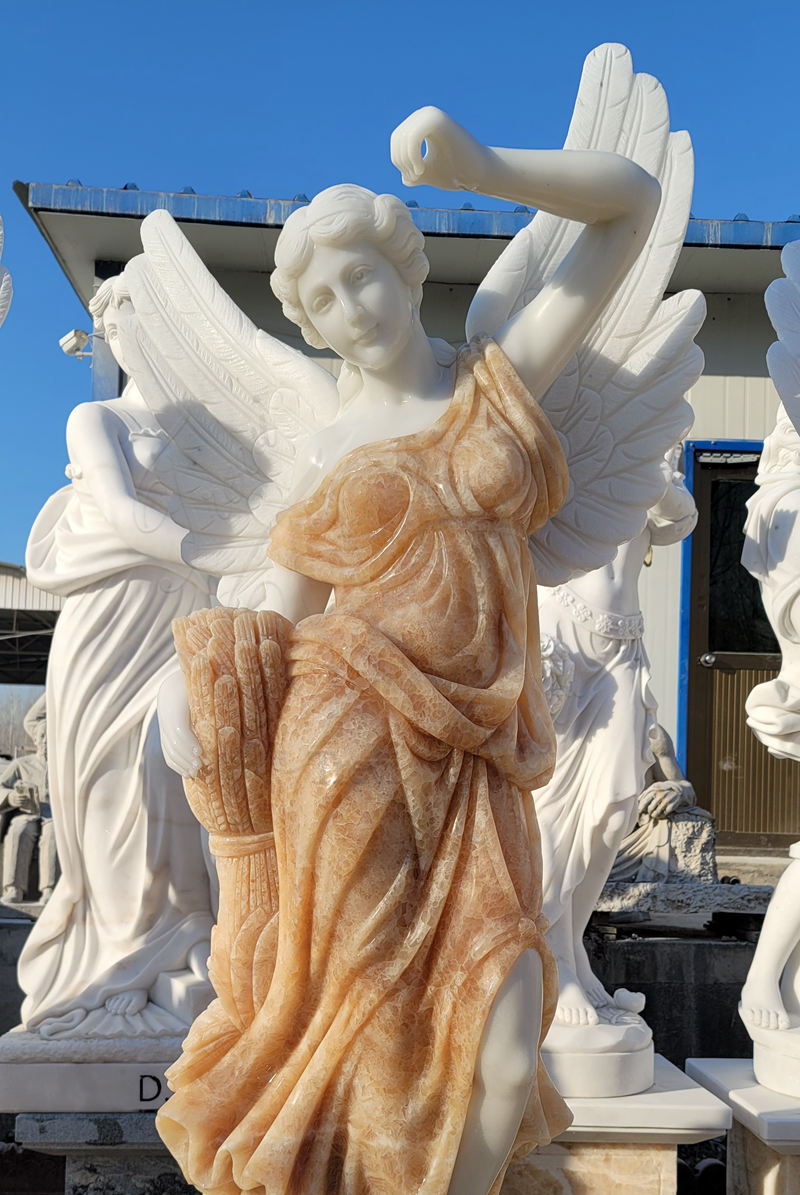 Trevi Factory Profile:
Trevi factory is located in Quyang County, Hebei Province, the famous hometown of statues in China. Our factory has 40 years of experience in marble statue making. We have made many marble Greek classical figures statues and various other types of marble statues.
We make every statue with heart, and try our best to provide. Customer satisfaction has always been our mission.
Trevi welcomes friends from all over the world to visit our factory. If you are interested in such famous female statues, please feel free to contact us.