Introducing the Cherub Angel:
This beautifully designed marble baby boy angel statue is hand-carved by Trevi's sculptors. The pure natural marble raw material adds a touch of purity to it. He sits leisurely on a small marble pier with a longing look. Looking at his innocent face, I believe that we would be moved by him and therefore our hearts would be calmer and softer.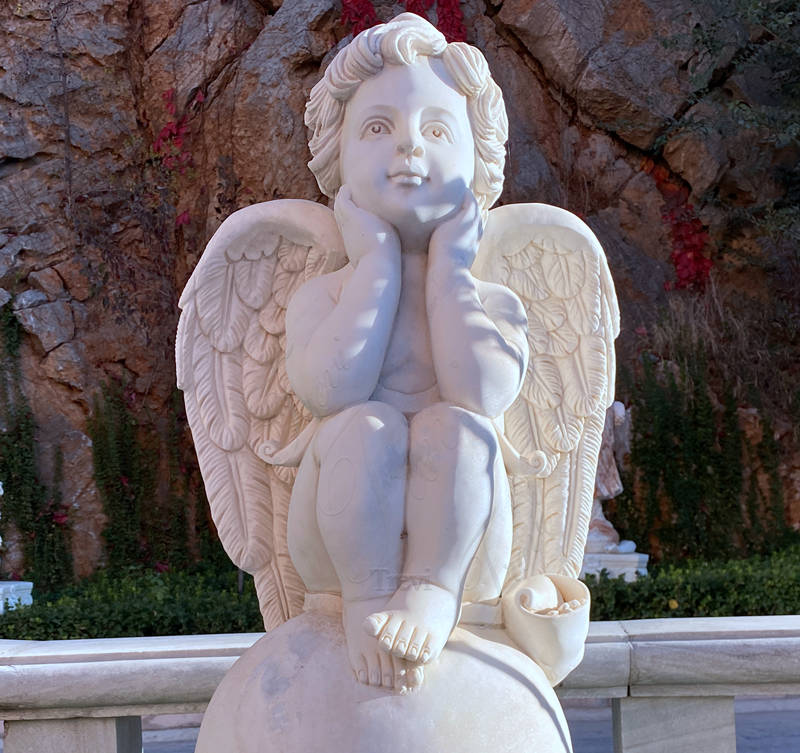 Material Introduction:
In order to ensure the quality of the little baby boy angel statue, we uniformly use natural marble as the raw material. Natural marble brings the breath of nature's freedom, mixed with the innocent temperament of the cherub angel, making the angel sculpture with more of the innocence and purity of the child. Also, statues made of this material have a long lifespan. You could keep and enjoy it for a long time.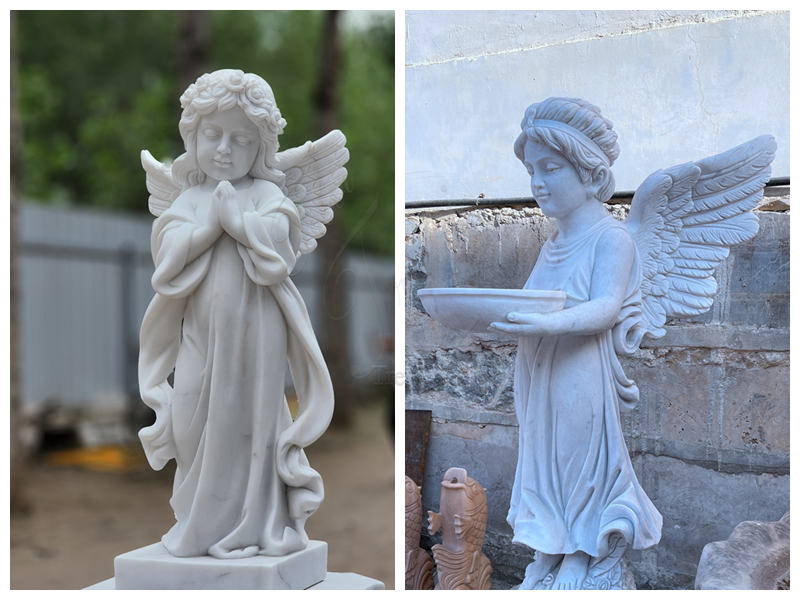 Craft Show:
The more delicate things could stand the test. Our baby boy angel statues are hand carved. Therefore, every detail and design is extraordinarily delicate. Even if you zoom in and look closely, the vivid expression on its face still makes people mistake it for a real person. So you could rest assured of the quality and detail of all our marble sculptures. Each marble sculpture is vivid and charming.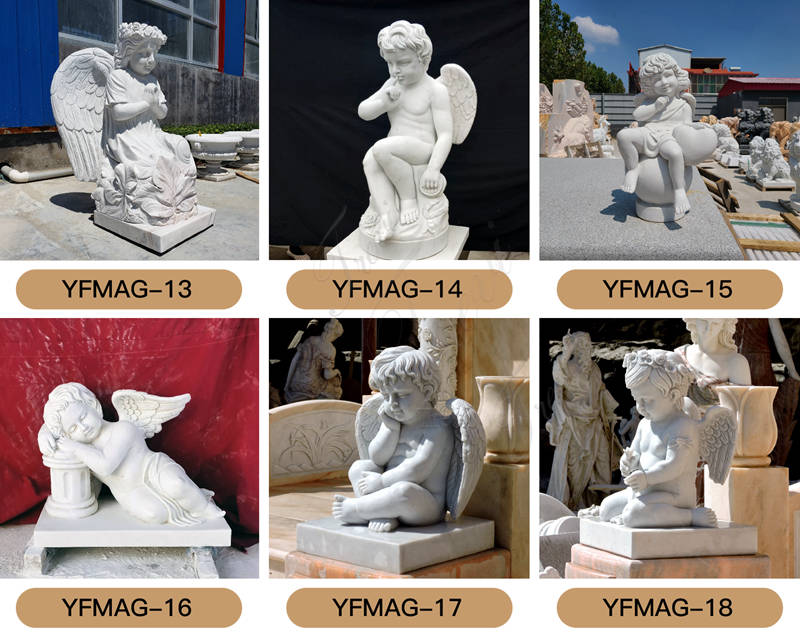 Style Selection:
This baby boy angel statue is the shape of a little boy holding his cheeks. It shows the romantic and innocent side of children. We also designed some other cherub looks as well. Such as snoozing cherub angel statues, playing baby angel statues, praying cherub statues, and sleeping baby angel sculptures. Each look is a record of cherub's most authentic and captivating moments.
These endearing angels make a beautiful and cherished gift. Add an ethereal touch to your home or garden.
Buy our marble cherub figurines now and get a discount. So, if you are interested in him, then contact us.