Product Details:
This is a large marble wall fountain with beautiful carvings. Every part of the wall fountain has been carefully designed by the designer. Whether it is the little angel sculpture carved on it, the lion head, the beautiful flower sculpture, or the symmetrical stigma sculpture on both sides, it is very beautiful. All of these make the fountain not only a good outdoor decoration but also so beautiful that it could be called a work of art. A wall fountain like this in your garden would definitely show your taste and attract people's attention.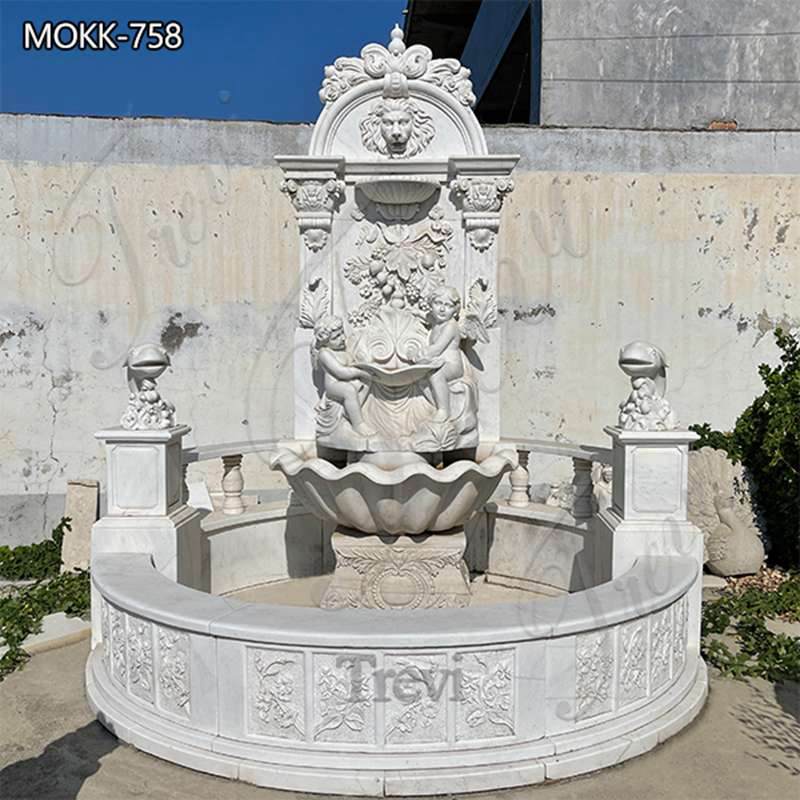 Natural Raw Materials:
Trevi used A-grade natural marble for every part of this marble garden wall fountain. The fine texture of natural marble is not only suitable for carving but also enables the wall fountain to have a long service life. And we use the whole piece of natural marble, unlike some artificial marbles on the market that are processed and bonded together with marble chips and granite crushed stones.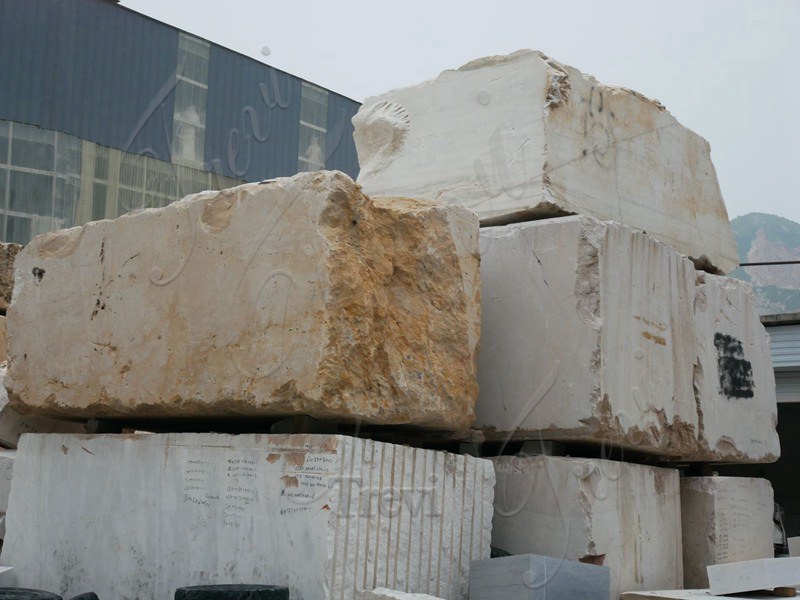 More Wall Fountain Designs:
Trevi has made outdoor marble wall fountains of many types and themes. Whether it is a wall fountain with beautiful female figures, a wall fountain with vivid animal sculptures, or a wall fountain with classical figures, they all look so beautiful that it is difficult to divert attention. In addition to this, we also accept customized services. If you have design ideas or different needs in terms of size, color, etc. about the wall fountain, you could communicate with our sales staff. The excellent designers and skilled carvers in our factory would try their best to meet any of your needs. Therefore, we are confident that you would definitely buy a satisfactory wall fountain in our factory.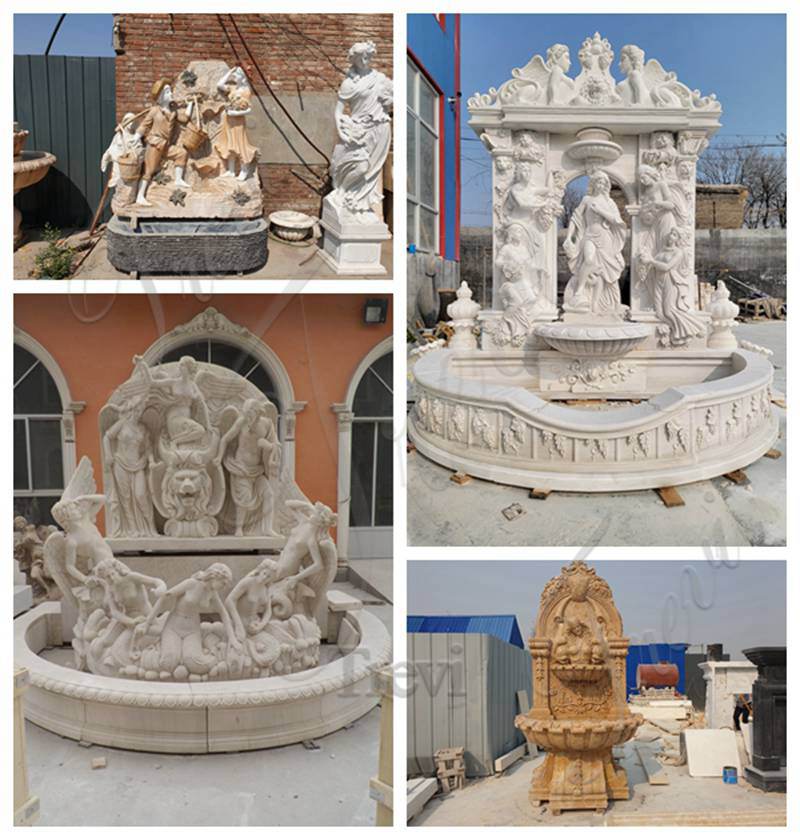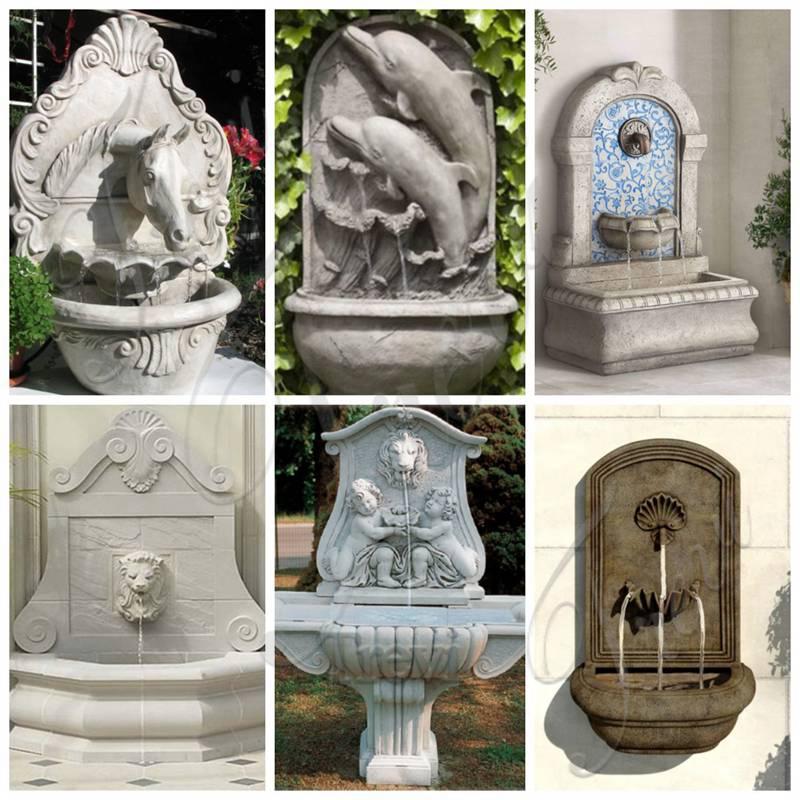 Quality Guarantee:
After each of our wall fountains is completed, the artisans would conduct water testing work. The water test is to check to see if the fountain would have the designed spray effect. Secondly, it is also to ensure that the water flow would not be sprayed outside the fountain. The wall fountain test is not only a test we must complete but also our responsible attitude to every customer. After all, giving customers a good product experience has always been our mission. So, a high-quality guarantee is what we could promise to every customer.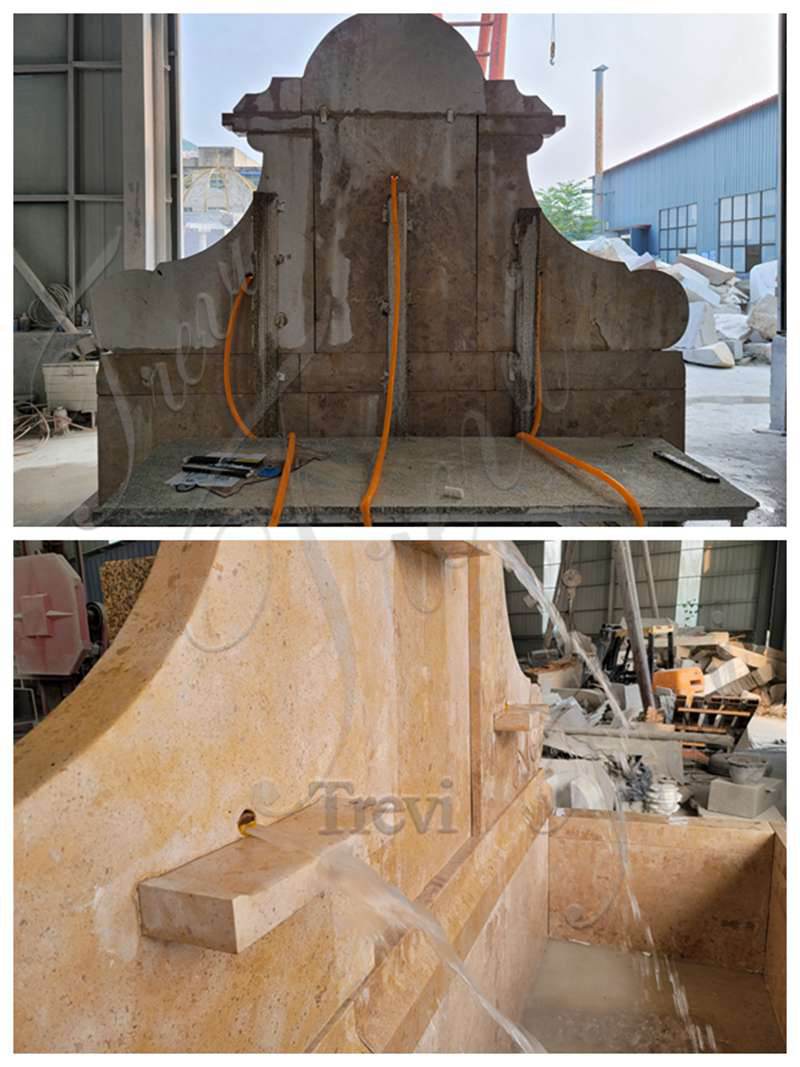 Trevi is confident to be your best partner. If you are interested in our wall fountains, please feel free to contact us.