Introduction to the Fountain:
This outdoor marble fountain has a classic design and is always a favorite in our factory. It has four pony statues at its base, each of which is lifelike, making the whole fountain look very vivid. It consists of a floor, a beautiful pool, 3 lotus leaf bowls and 3 pillars. The pool of our fountain is hand-carved with exquisite carvings. There are six flower pots outside the pool, which can be used to display flowers and plants.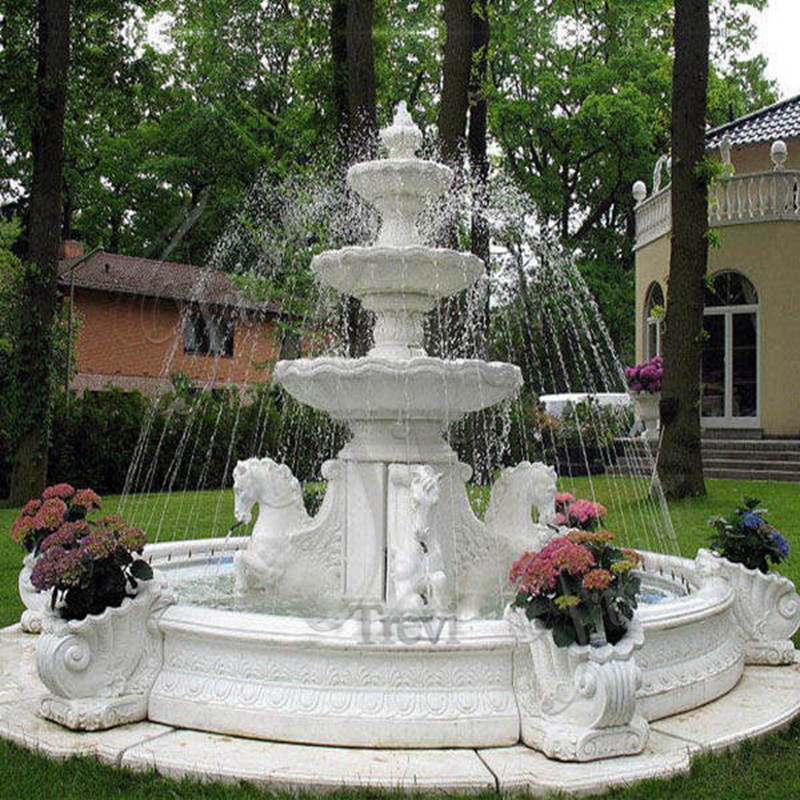 Custom Design Services:
We have made this outdoor marble fountain for many customers. We will also choose different materials for them according to the needs of different customers. There are black horse fountains, red ones, yellow ones, and so on. Each color of marble horse fountain has a different character. And sometimes we also modify the design of the sculpture according to the needs of our clients. Some have angels added to them, and some are carved on the pool of sculptures.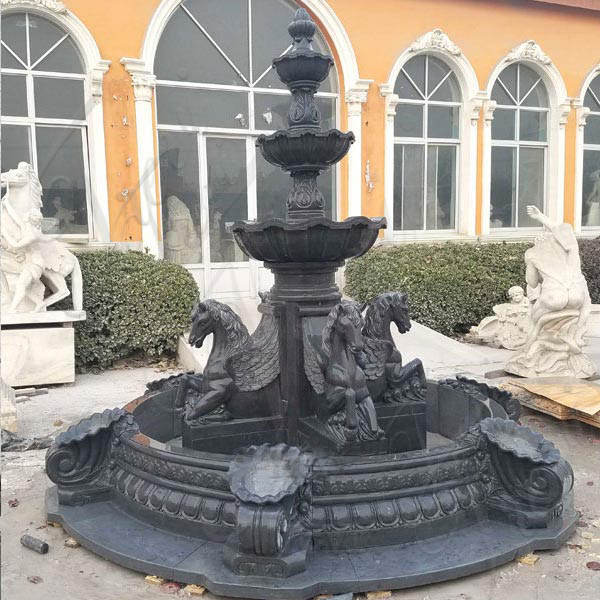 The Production Process of Marble Fountain:
In order to make this perfect marble fountain, we need to go through many processes such as material selection, design, cutting, carving, grinding, polishing and so on. We will choose high quality natural marble as the raw material of this fountain to ensure its high quality and make it more unique and closer to nature. More than 90% of the marble products in our factory are natural marbles above Grade A. Please note that when carving around the fountain, it was done by hand by experienced carvers with meticulous attention to detail. Our artists engrave deep enough so that the engraving will remain beautiful for a long time and will not wear out. Therefore, such a fountain is completely invaluable.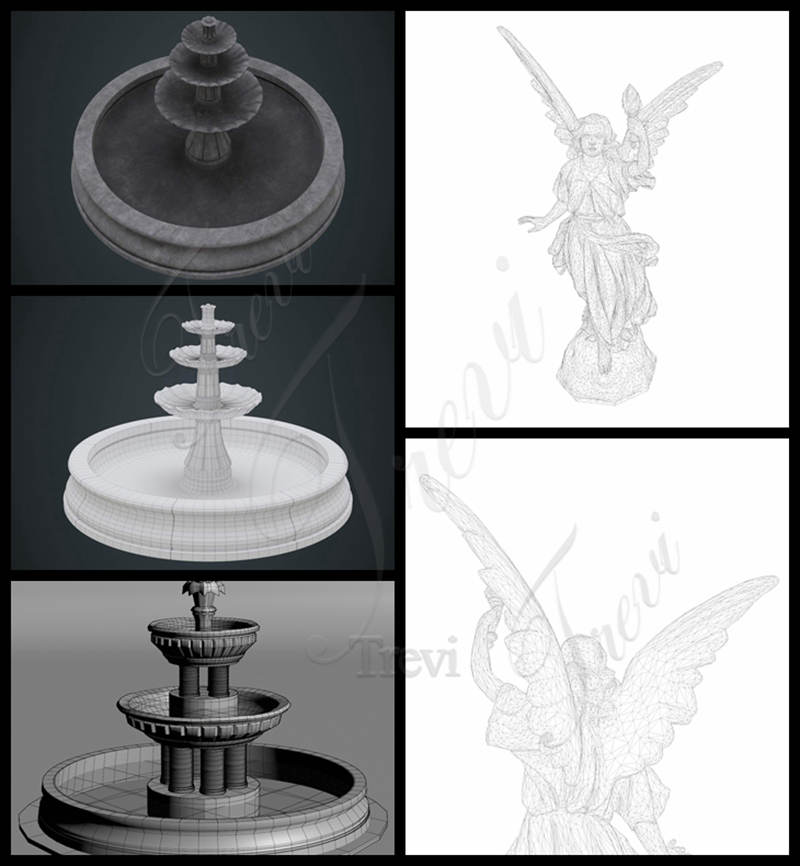 Excellent Artists Hand-Carved Every Detail:
Trevi's large marble fountains are all hand-carved. First, Trevi's designers will make detailed drawings of the fountain for your client for confirmation. After confirmation, we will start production. The Trevi artist will then select the appropriate marble raw material according to the drawings and pictures. Of course, our artists hand carve all the details of the statue. After the engraving is complete, the surface of the fountain is highly polished. Your fountain will be prettier overall.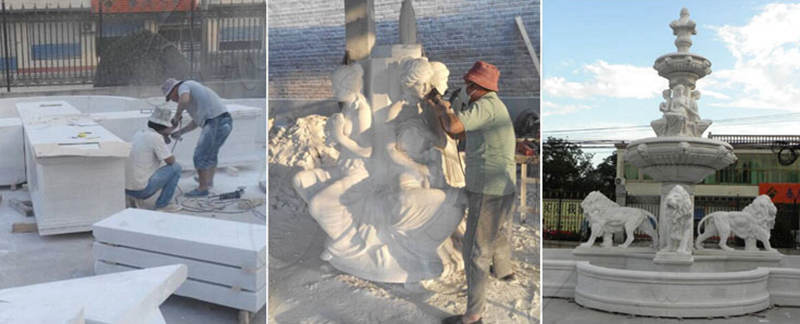 More Different Designs:
Trevi has professional designers. Our marble fountains come in a variety of styles. For example, we have European stone sculpture fountain, Western figure sculpture fountain, animal sculpture fountain, Feng Shui ball fountain and so on. Of course, Trevi also accepts customization. Customers can provide pictures of their fountain designs and Trevi artists can bring it to life.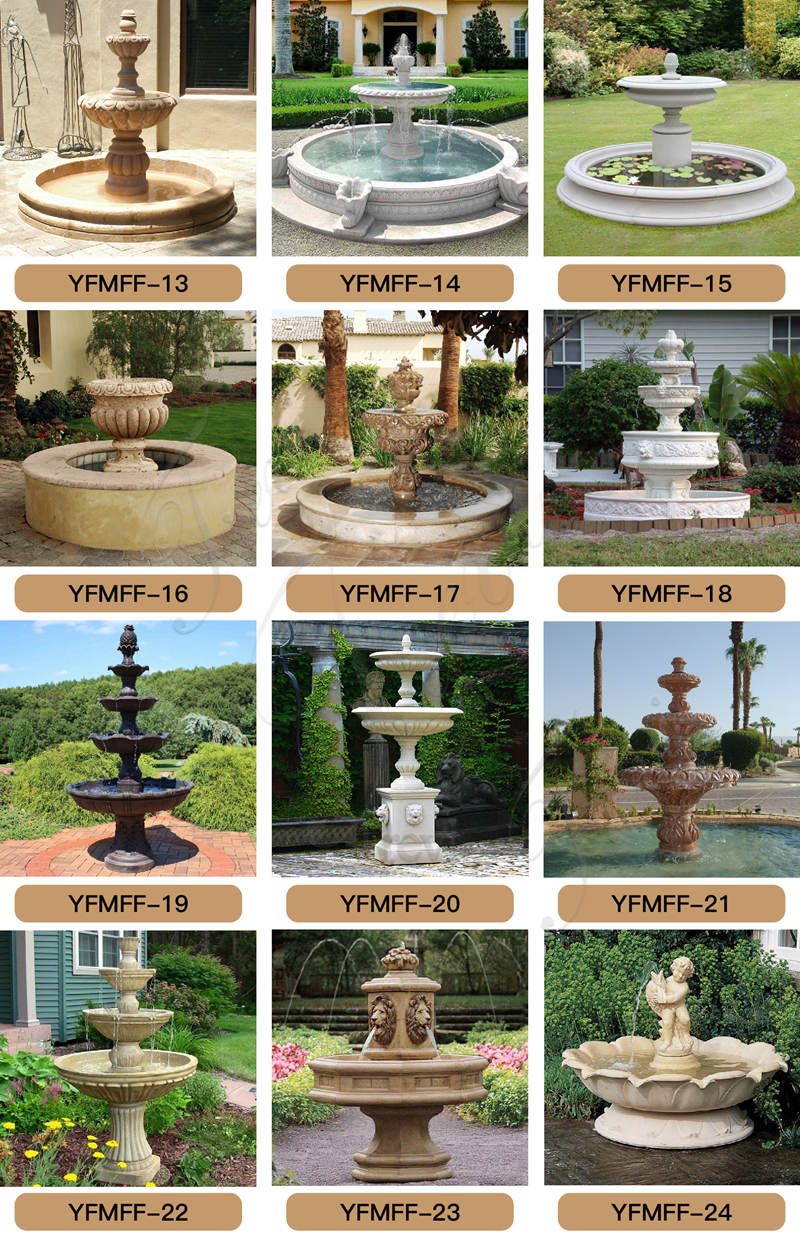 Customer Service:
Before each set of outdoor marble fountains leaves the factory, we will test the water to ensure that the fountain does not leak and the water does not flow out. We will provide the hose to the customer for free after testing the water. Then we will make a complete and detailed installation drawing for the customer to ensure the smooth installation of the customer. Additionally, we will insure all fountains to ensure that the fountains reach customers safely. If you need a floor when ordering our fountain, we will mark each floor tile with a number for easy installation upon receipt.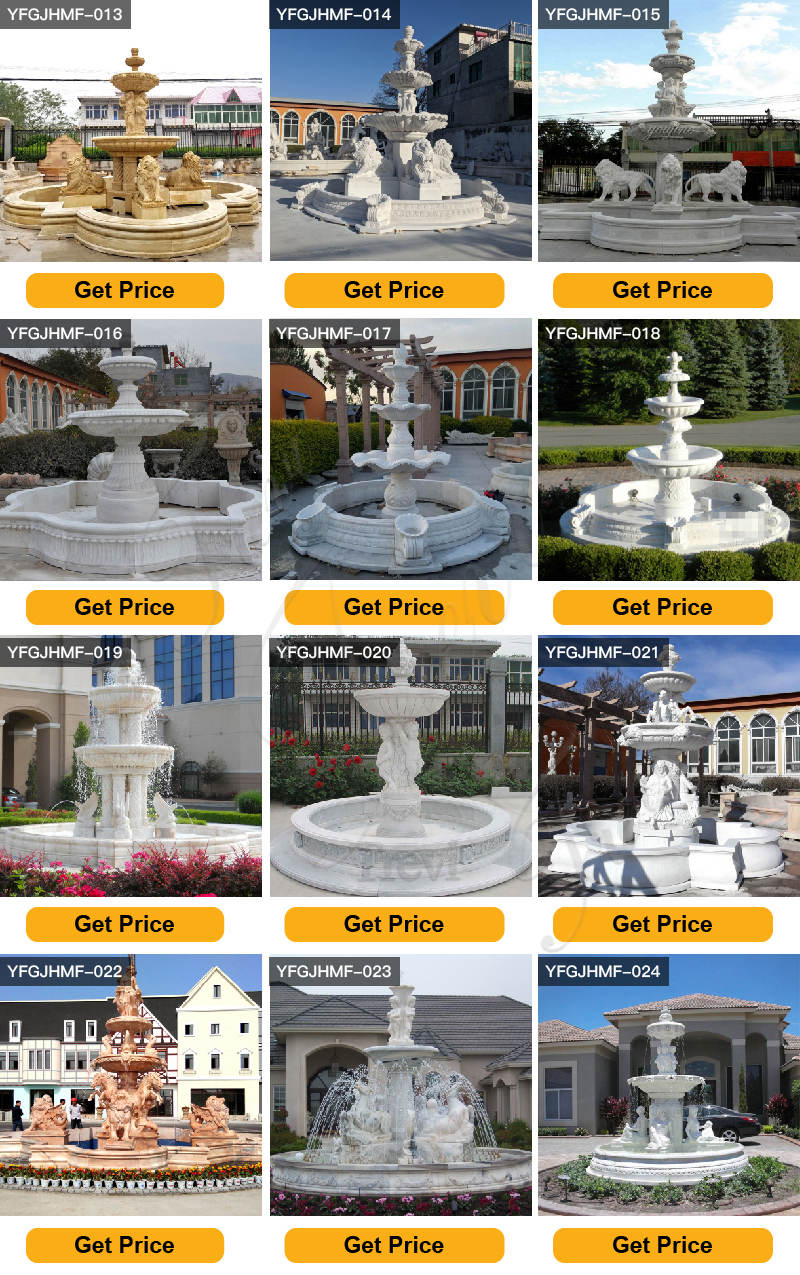 About Delivery Fee:
1. Shipping costs are based on the total weight and cube of the product shipped. We will quote the freight directly from the shipping company.
2. We can support our customers in arranging full container shipment or small container shipment and shipping their order from our factory to the nearest seaport to the customer's warehouse or house.
3. At the same time, if our customers want, we can even arrange shipment and send their order directly to their warehouse or home! This way, our customers don't need a delivery from the seaport to their home, they just wait at their home for their order.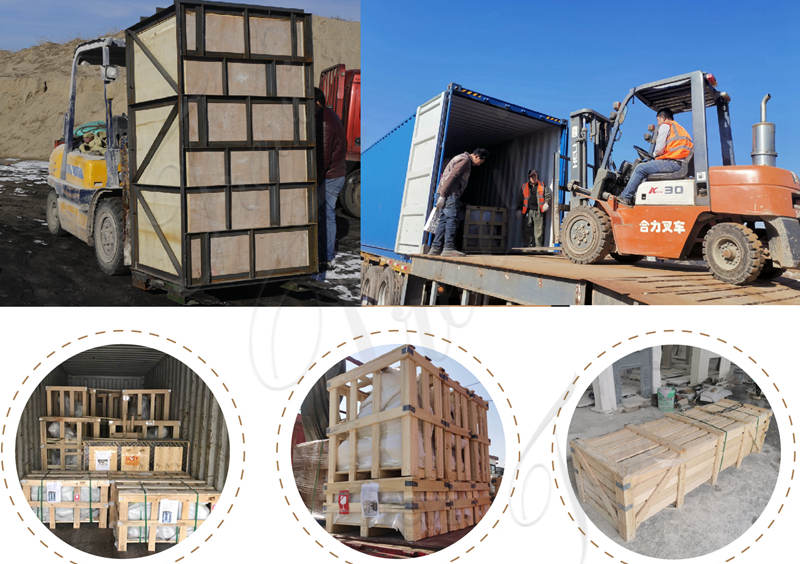 Therefore, if you are interested in our outdoor marble fountain, please contact us for more details. As a manufacturer of marble fountains, we can meet all your needs for fountain designs.