This is an onyx beige marble angel fountain designed and sculpted by Trevi. It has a ring of fine carvings around the bottom of the basin. The main body is an elegant angel. The angel holds a carved ornament full of flowers in his hand, with his head slightly raised, showing elegance. Her calm and gentle face has the magic power to calm people's mind just by looking at it.
The Magical of Natural Marble:
This marble angel fountain is carved from natural marble. The naturally bred rosin jade has a jade-like texture, which makes this marble fountain look more noble.
The random patterns on the natural marble stones also make the fountain more unique and distinctive.
Such an extraordinary classic garden fountain placed in the courtyard would increase the sense of atmosphere and make people feel happy and beautiful.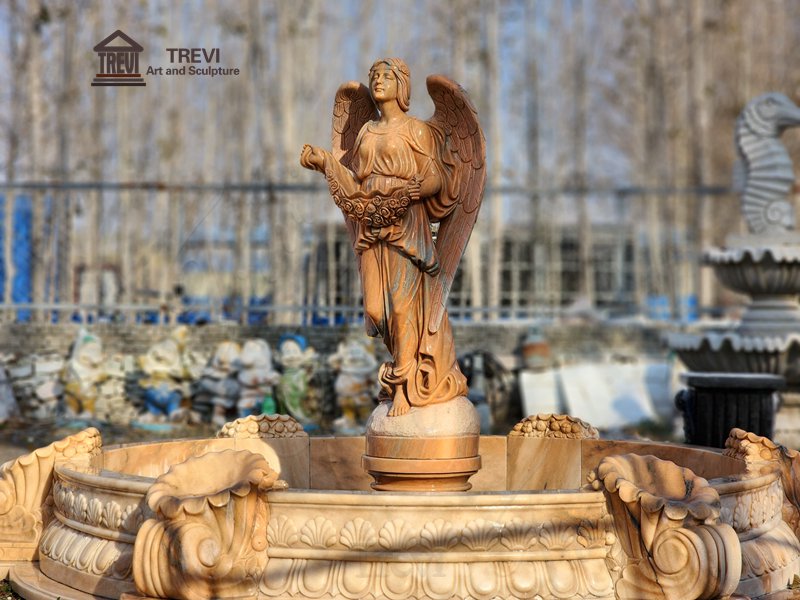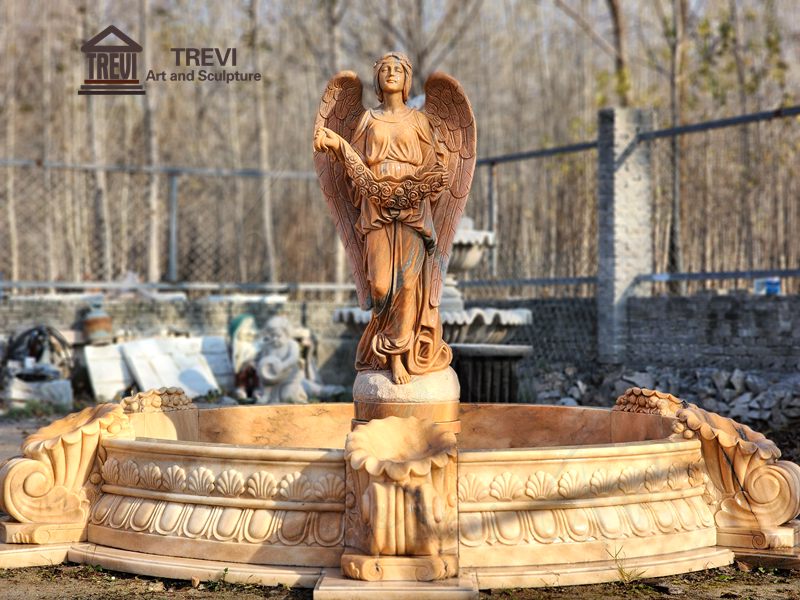 Advanced Carving Technology:
Even in detail, this rosin jade marble angel fountain is exquisite. The vivid and charming portrayal of the characters embellishes the overall design of the fountain.
Moreover, whether it is the connection of details or the overall shape, it is very exquisite and magnificent.
Trevi's advanced carving techniques keep outdoor marble fountains in constant brilliance. And it continues to appear in tourist attractions, outdoor squares, wedding venues and other places, creating a romantic, harmonious, and beautiful atmosphere for people.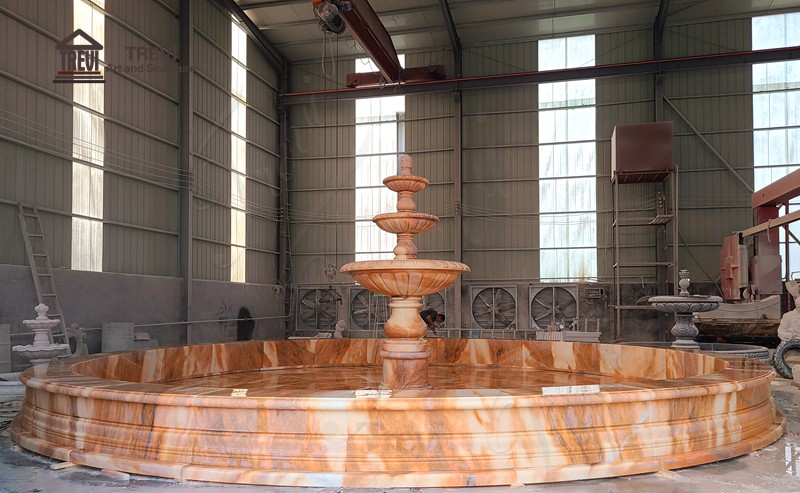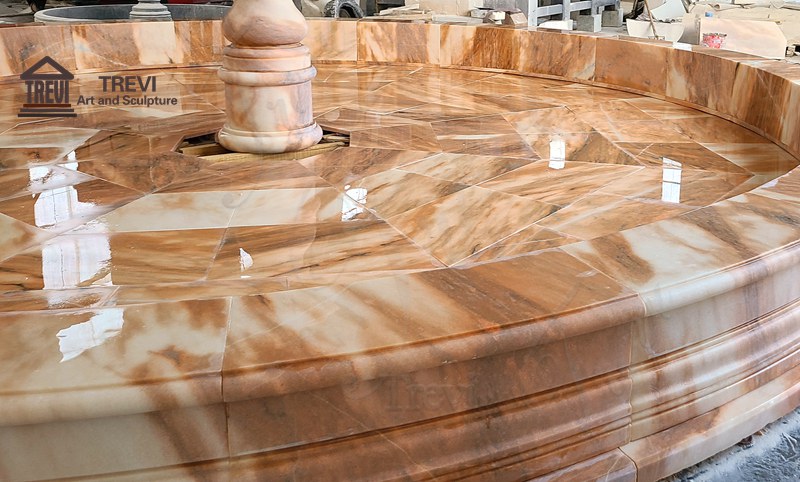 High-Quality Guarantee:
Trevi's marble fountains are guaranteed in quality. Even in severe cold and snowy weather, our fountains would not be affected. And it would look even more beautiful against the background of the snow scene. It is like a lonely goddess, still proud and graceful on a snowy day, which is memorable.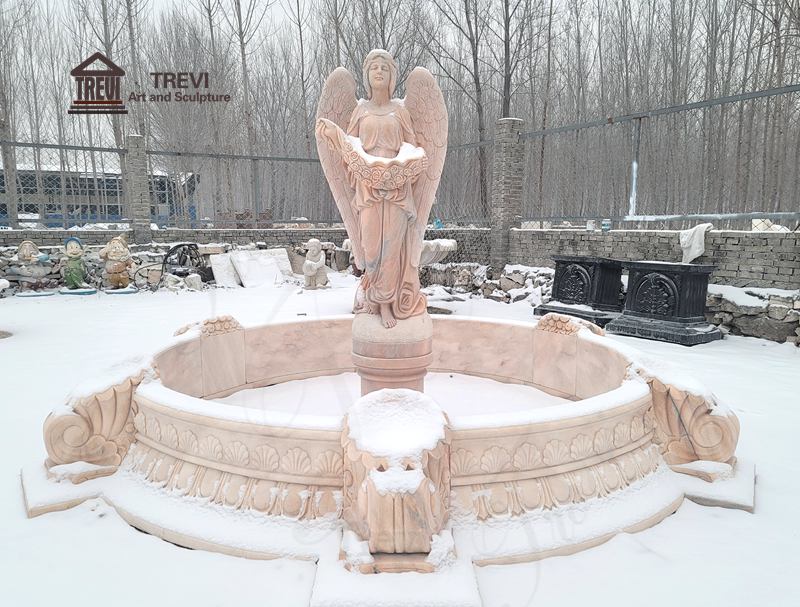 Trevi is good at mixing and matching various materials to create marble fountains with various styles. Characters with different shapes would be beautiful and shining under the hands of Trevi artists.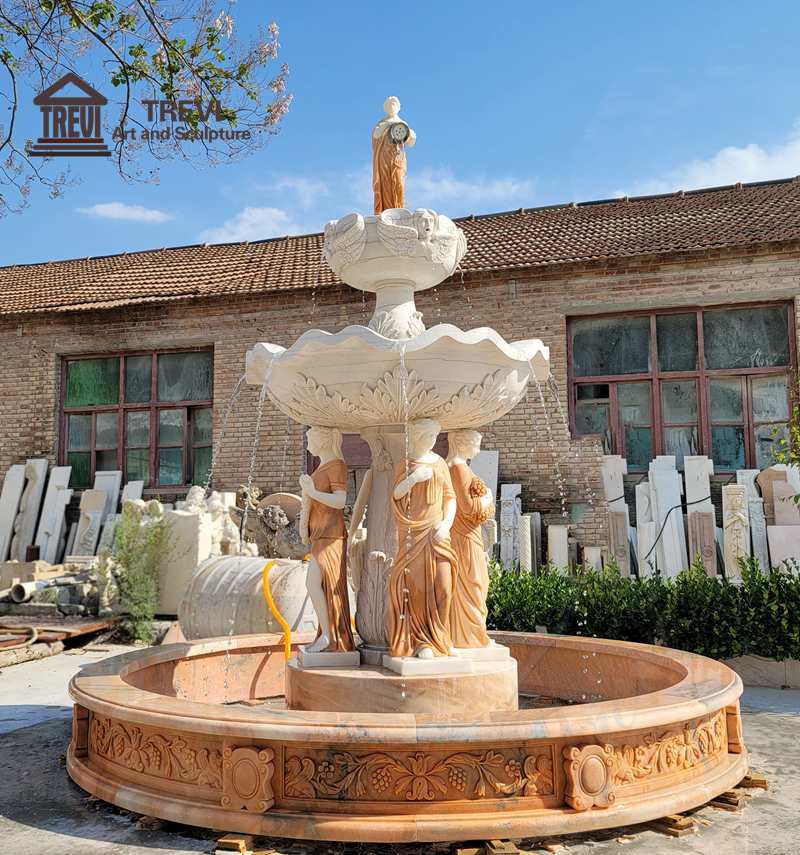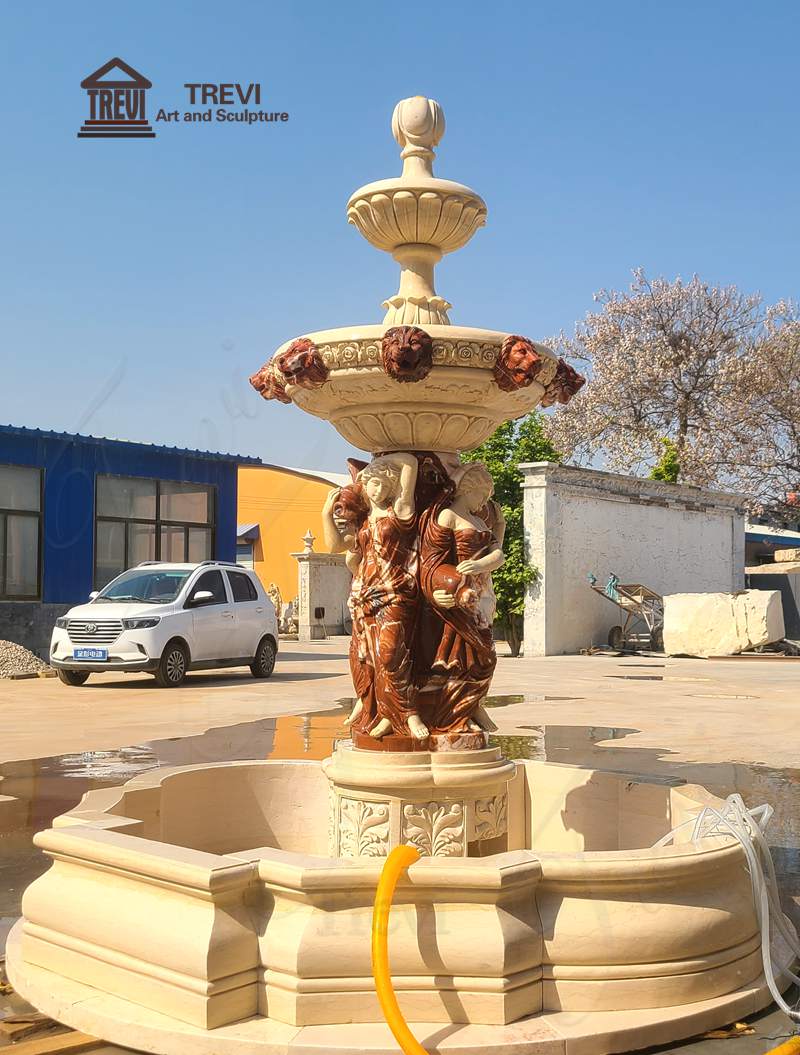 Welcome to contact us to buy various styles of white marble fountains. Construct a romantic atmosphere for your villa, community, garden, park, tourist attraction, etc.