This is a marble garden fountain of first-class quality and detail using natural marble as raw material. There are four lifelike lion statues in this sculpture, each with fluffy hair, powerful muscles, and looks very mighty.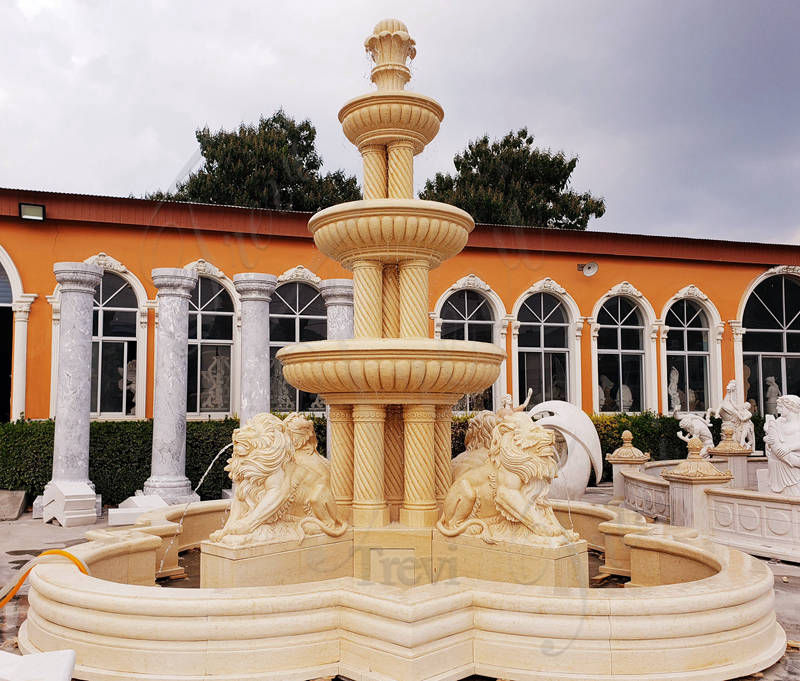 Hand-carved Details Show:
Every detail on this marble garden fountain is hand-carved by our artists. The sculpting skills of Trevi's artists are top-notch in the industry. And they love carving very much. So they are meticulous about every detail of this large marble fountain.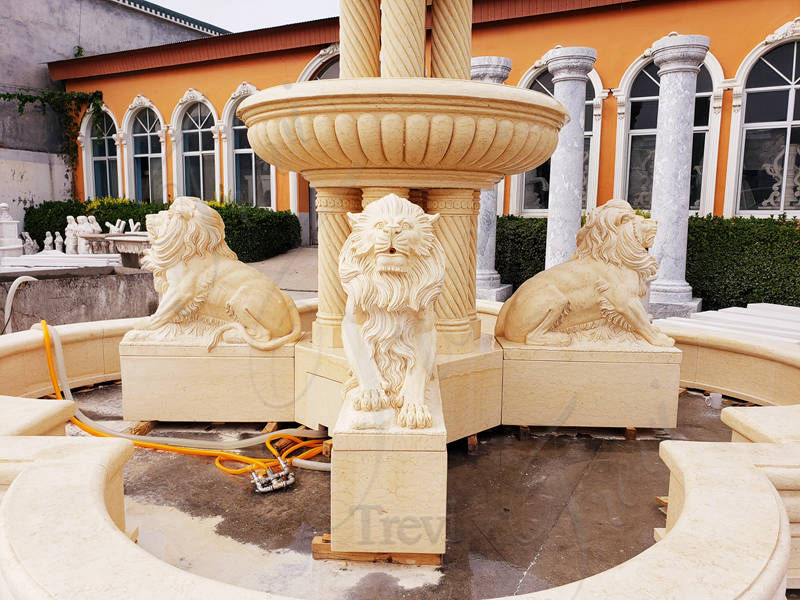 Noble and Charming Color is Pure Natural:
At the same time, we could see that the color of this marble garden fountain is very unique. This beige color is very unique, a gift from nature, the color of marble itself. Because this marble is produced in the desert area of central Egypt, it is also called Egyptian beige marble. The surface of this Egyptian beige marble is smooth and smooth. At the same time, it has veins with uniform dots and crystal lines, and the distribution is natural and smooth, which looks very artistic, giving people a noble and elegant visual effect.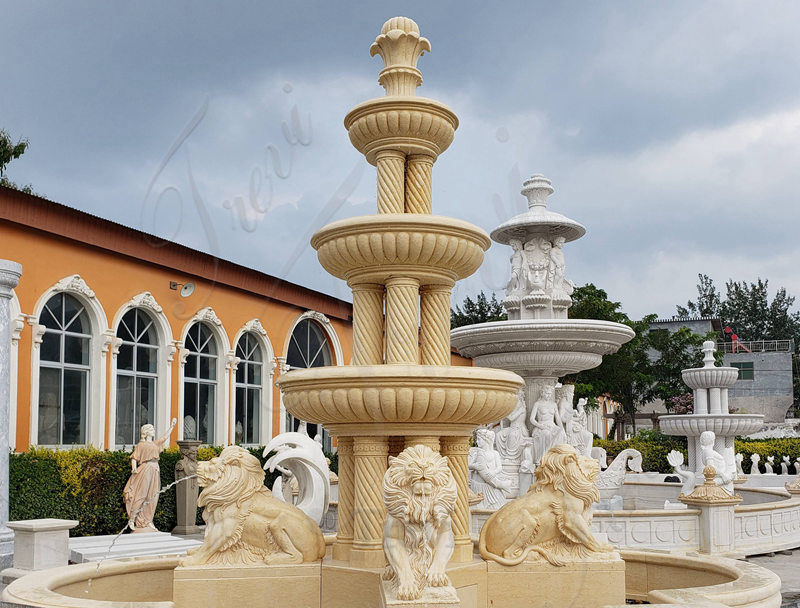 More Natural Marble Options:
In addition to this Egyptian beige marble, we have many other colors of natural marble that could be used as raw material for your water fountain. Each marble has its own unique style and could show different charms.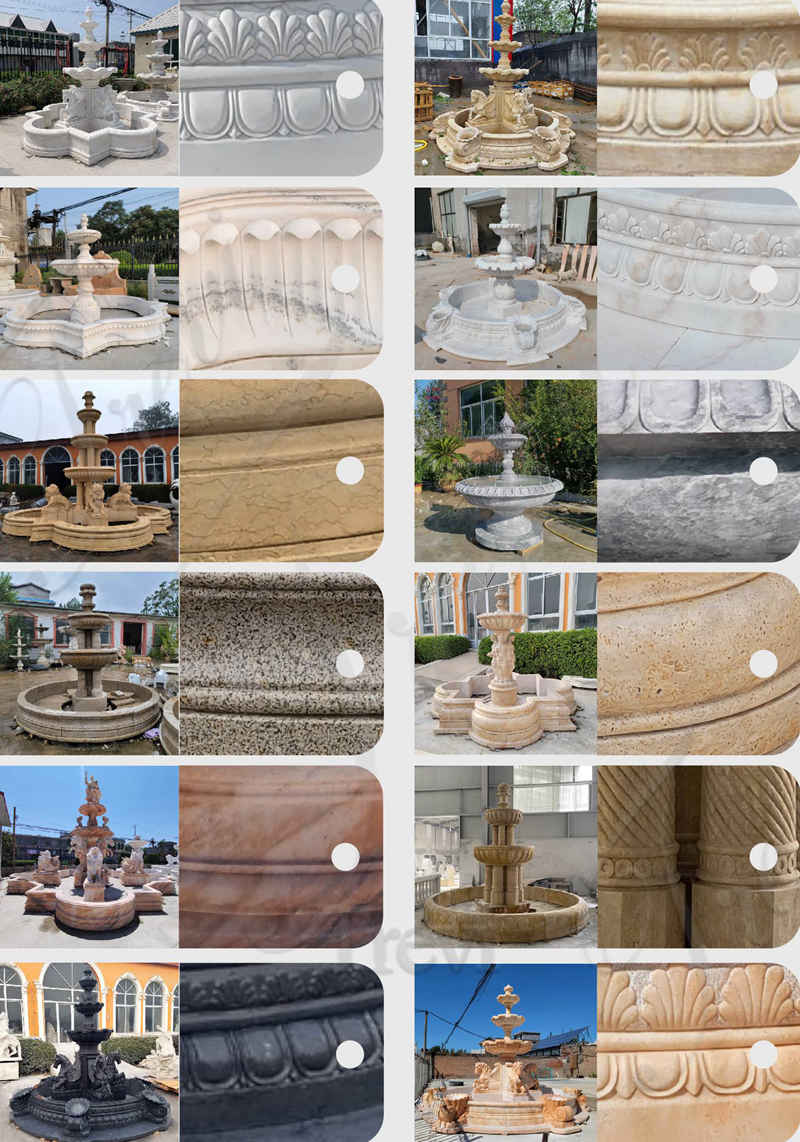 Abundant Stock:
Founded in the last century, Trevi is a long-established garden art production factory. We have served countless clients and are familiar with today's popular styles and designs. Therefore, there are many ready-made marble water fountains in our factory for our customers to choose from.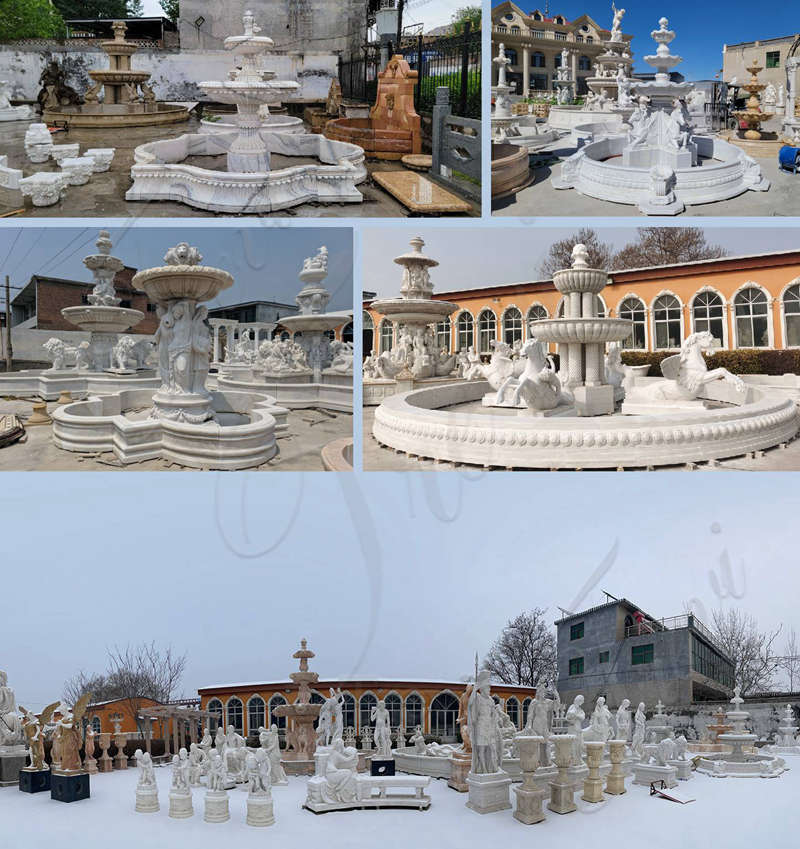 More Marble Fountain Designs: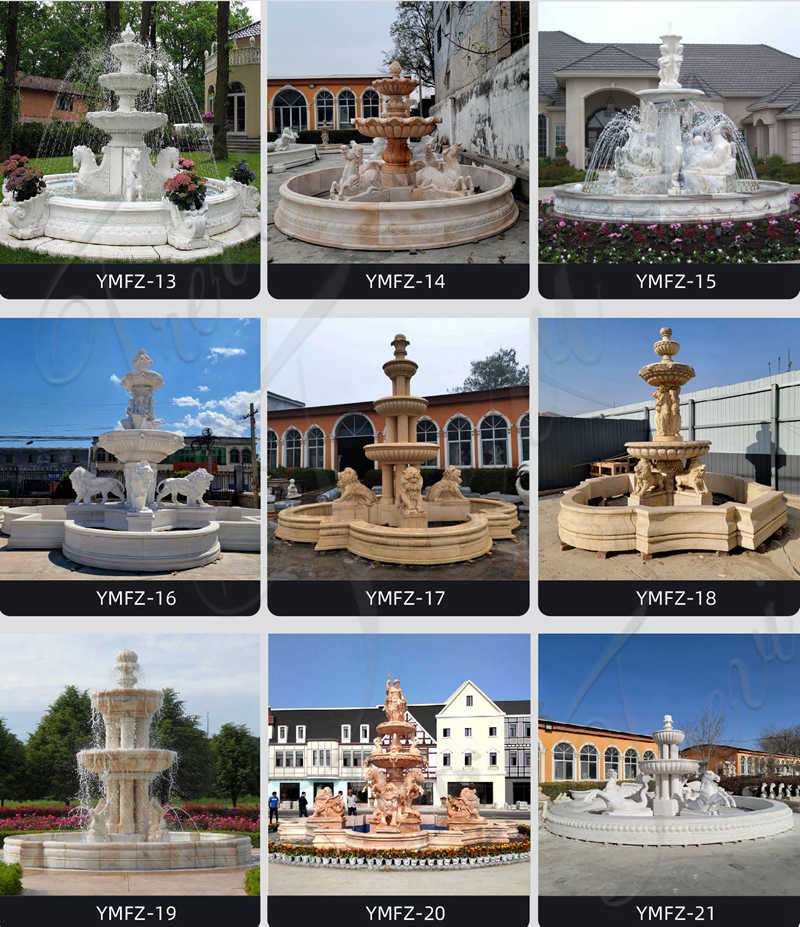 If you want to know more about the marble garden fountain, please feel free to contact us. We are factory direct sales, which could guarantee high-cost performance.