Wing Sculpture Description:
The large metal wing sculpture has only a single angel wing. This novel design goes beyond the previous pair of angel wings. Compared with the most common pair of metal angel wing sculptures, a single wing naturally has a sense of irregularity and asymmetry. And the sense of contradiction it produces is exactly what makes this stainless steel wing sculpture unique.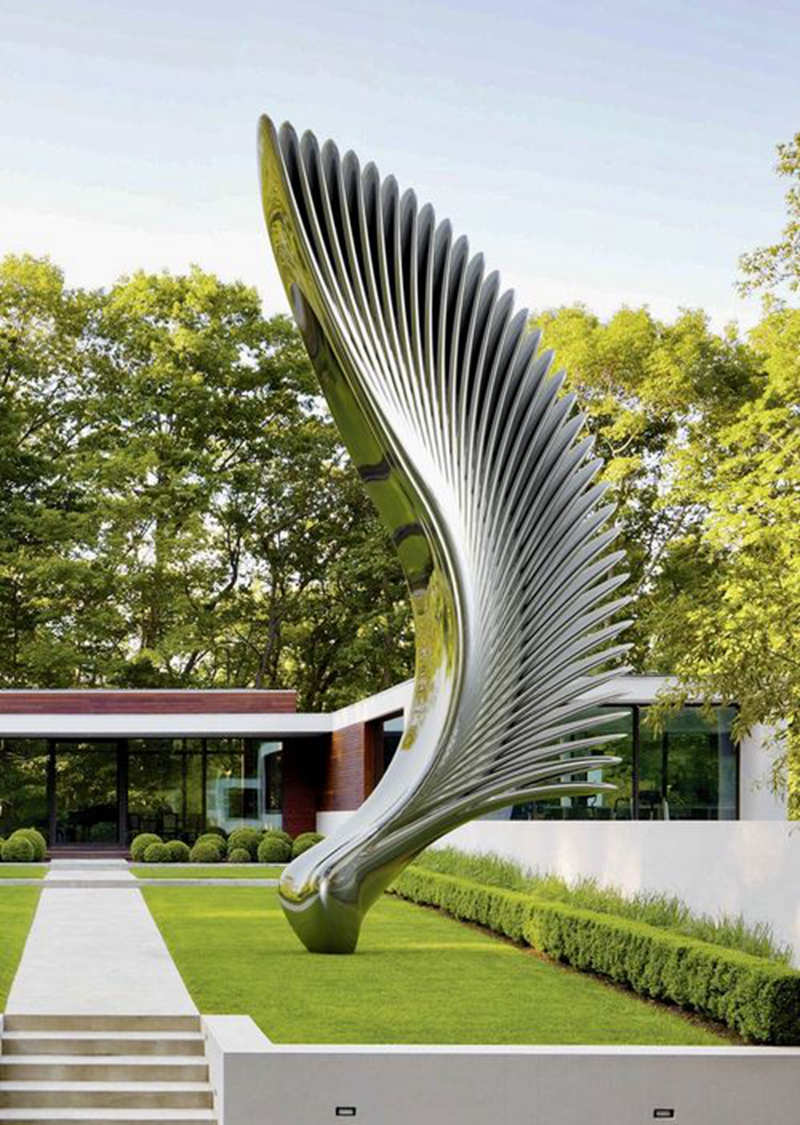 It would bring us a "paradoxical sensation". That is the roundness of its shiny surface and the sharpness of its sharp feathers. The fusion of these two very different objects would give people the ultimate visual experience. This feeling would also make people feel novel and comfortable.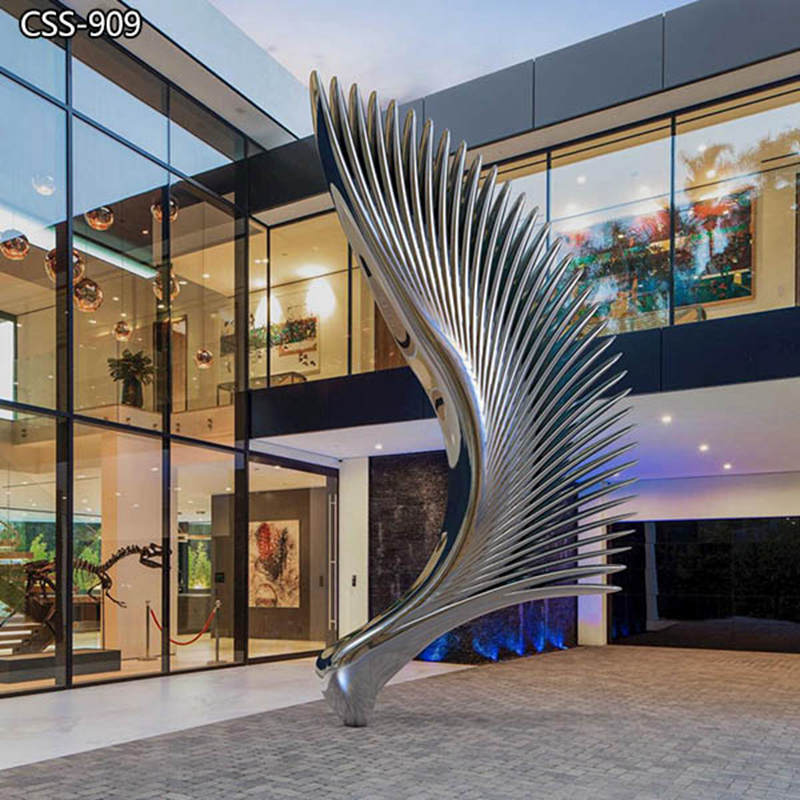 In fact, this single metal wing sculpture also has a name — velocity. The name is naturally related to its appearance. Compared with a pair of wings, a single wing coupled with its seemingly sharp feather design does have an image of speed.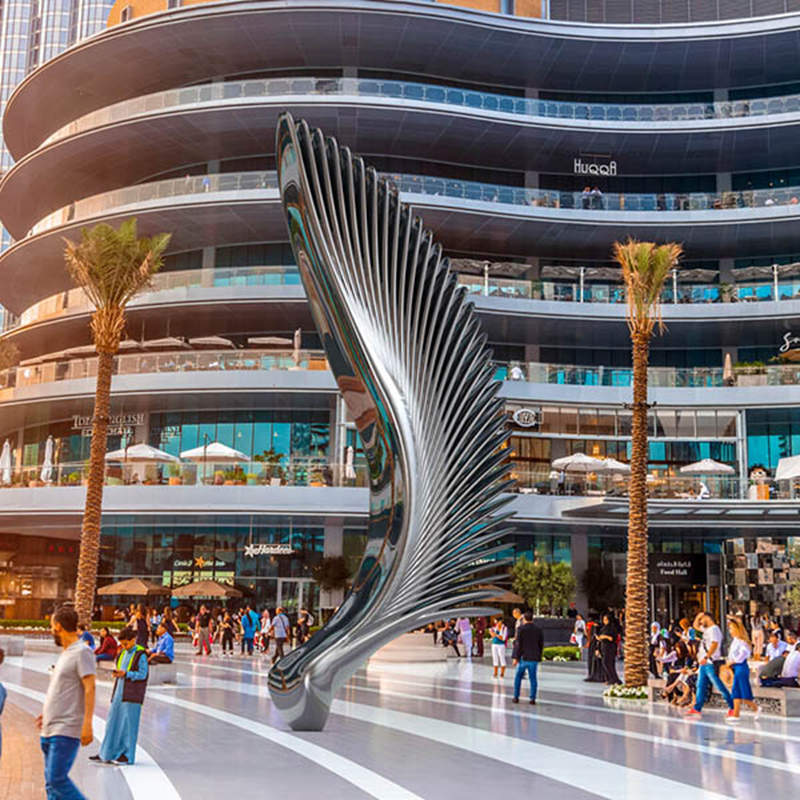 Polishing Technique:
This large metal angel wing sculpture is highly polished. Therefore, its surface is so smooth and bright. We use high-quality stainless steel raw materials. After being carefully cast and polished by the artists, every part of the wings is perfect. Even between those tight feathers, you won't see a hint of weld roughness.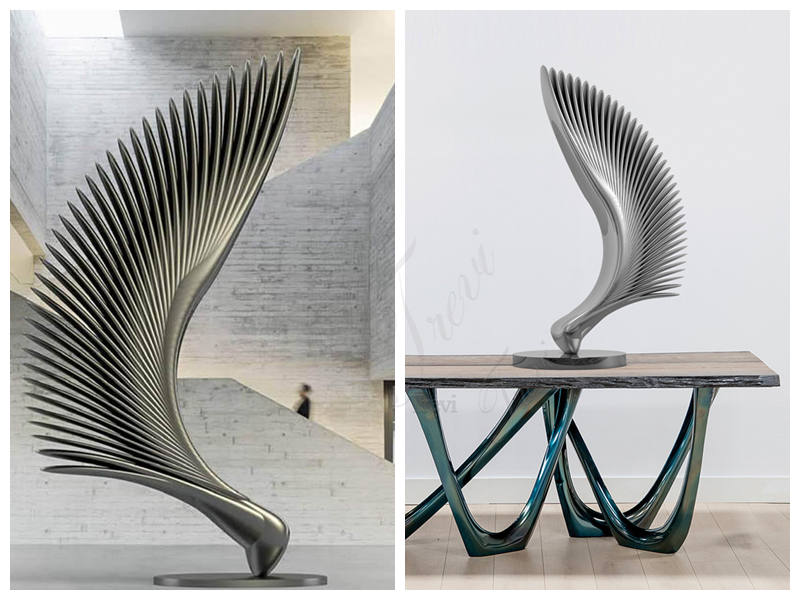 Different Surface Treatments:
One of the reasons why stainless steel sculpture could be loved by people is the freshness it brings to people. We could process stainless steel sculptures into various surface effects according to different decoration scenes and the specific needs of customers. For example, stainless steel matte sculpture, stainless steel frosted sculpture, and stainless steel line sculpture.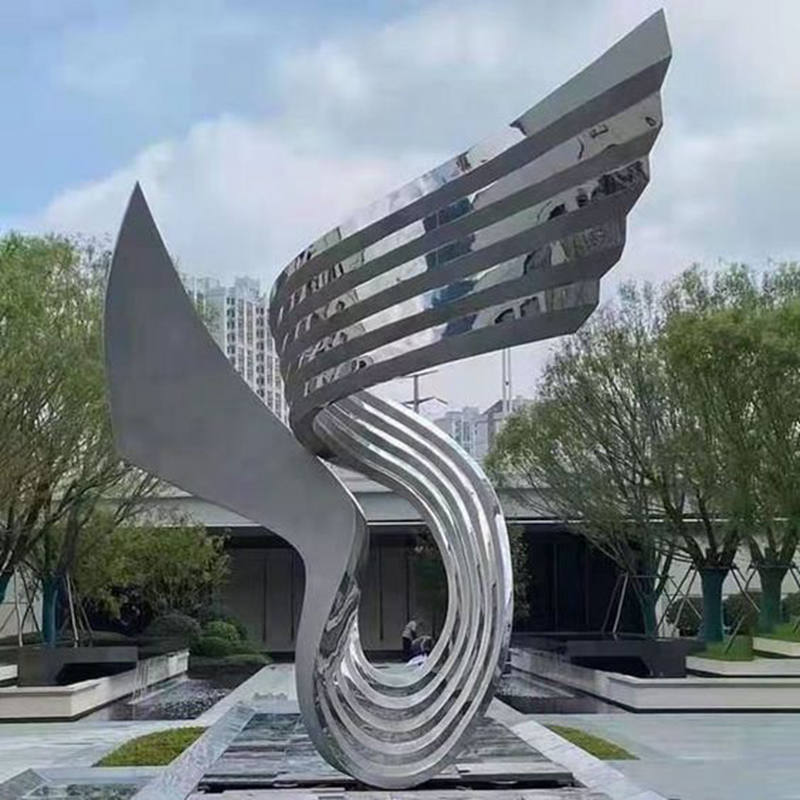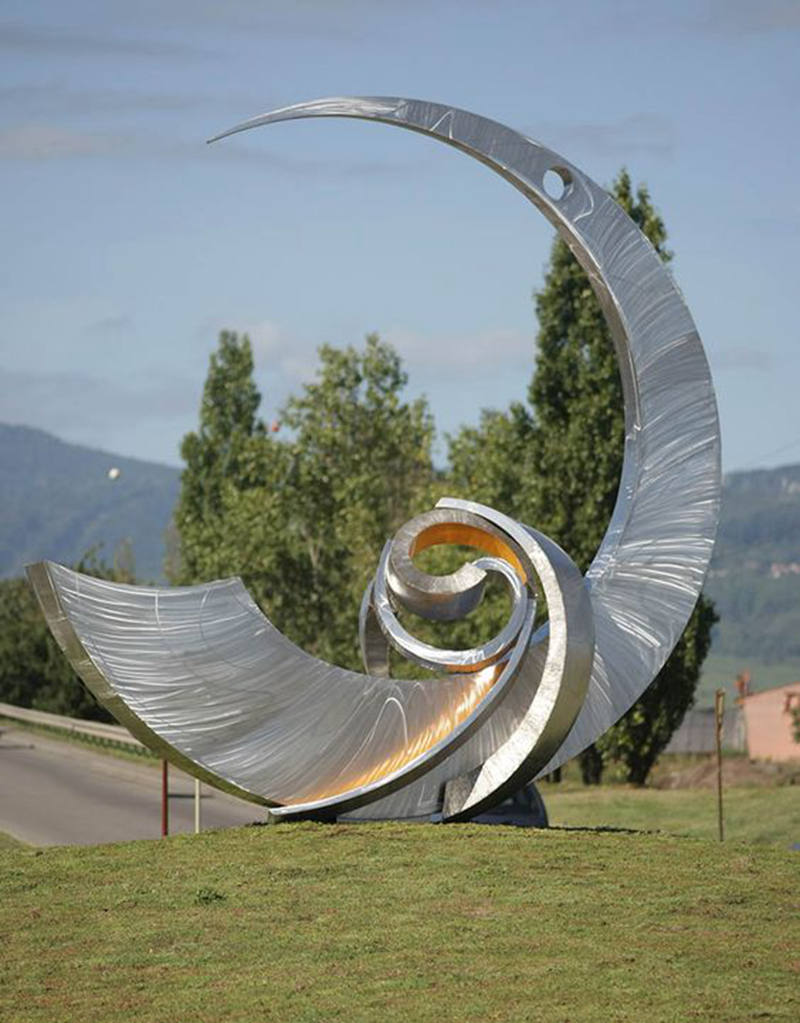 Other Wing Sculptures:
As a professional metal sculpture supplier, we have designed metal wing sculptures in various styles and sizes. We designed and produced a pair of angel wing sculptures before, which were loved by many customers. They ask us to design different sizes for them to be placed in squares and courtyards. If you like this design, you could also contact us for more information about it.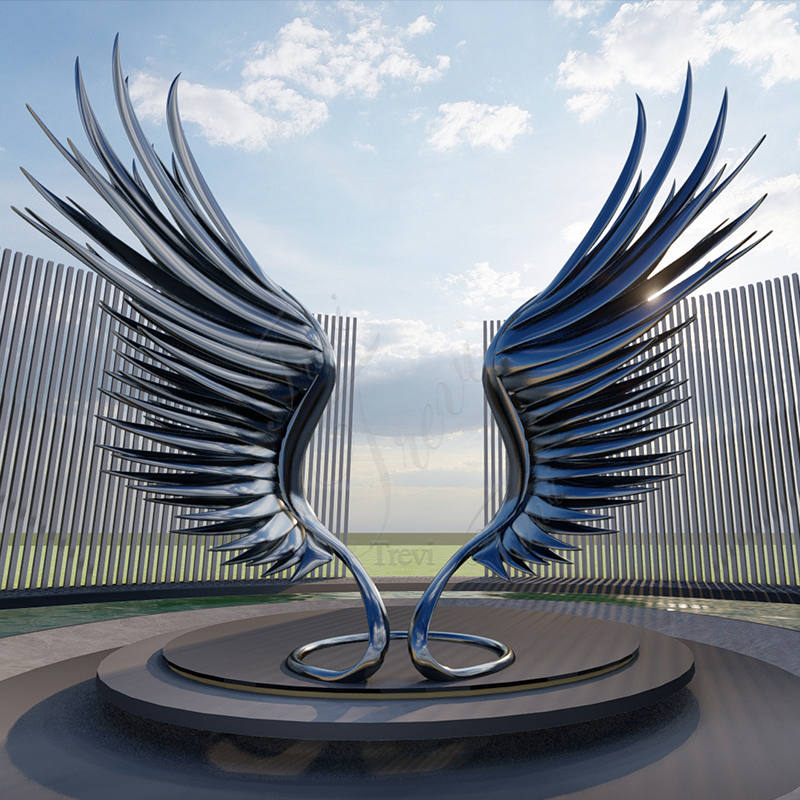 We have a professional design team that could produce design drawings for customers. And we could realize more metal creative sculptures for you. Welcome to contact us to start our friendly cooperation.