Product Description:
The bright exterior is eye-catching. The novel design attracts people's attention. Changeable shapes meet people's various tastes. These advantages are integrated into a stainless steel spheres sculpture for garden decor, making it subtly stand out in urban architecture.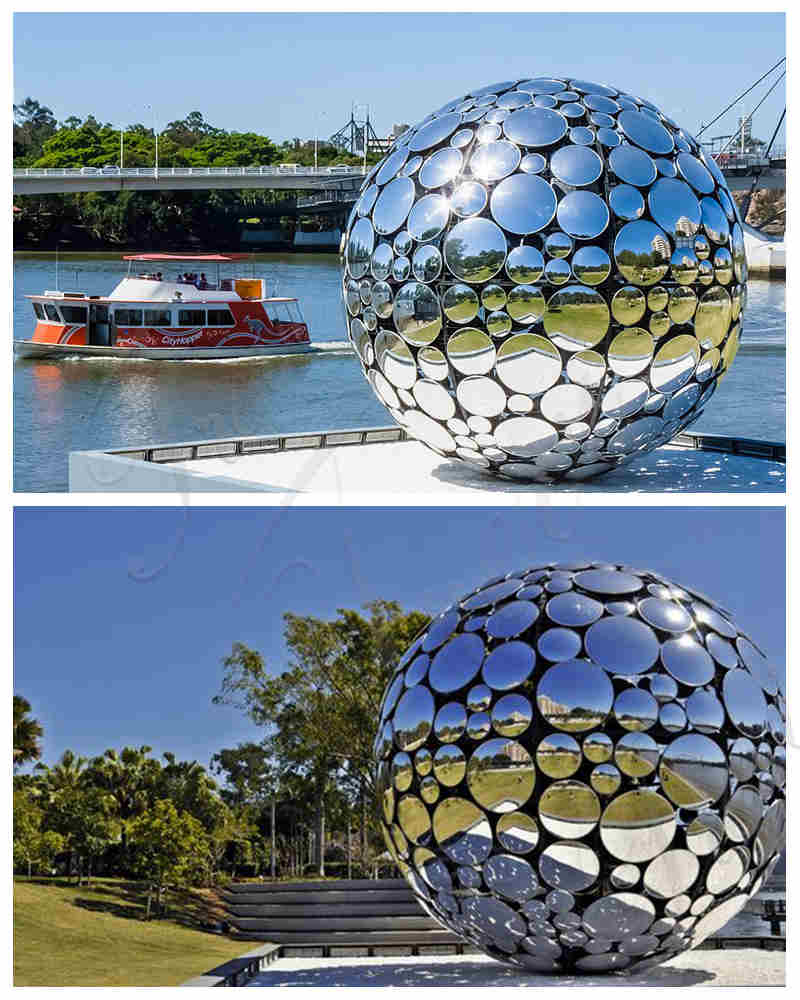 This large stainless steel sphere for garden sculpture has a unique mirror design on the outside. However, this mirror design is also different from the previous smooth mirror effect, but a suspension effect. This design adds a sense of technology and is high-end to the sculpture itself. It is also more eye-catching and attractive when it is decorated outdoors.
High-Quality Stainless Steel Raw Materials:
A good stainless steel sculpture for garden decoration must be inseparable from good raw materials. We understand the importance of this and take great care in the selection of raw materials. Normally, we choose two high-quality stainless steels  #304 and #316. They all have good corrosion resistance and high-temperature resistance. Therefore, even after being exposed to wind, sun and rain outside, they could still maintain their original style.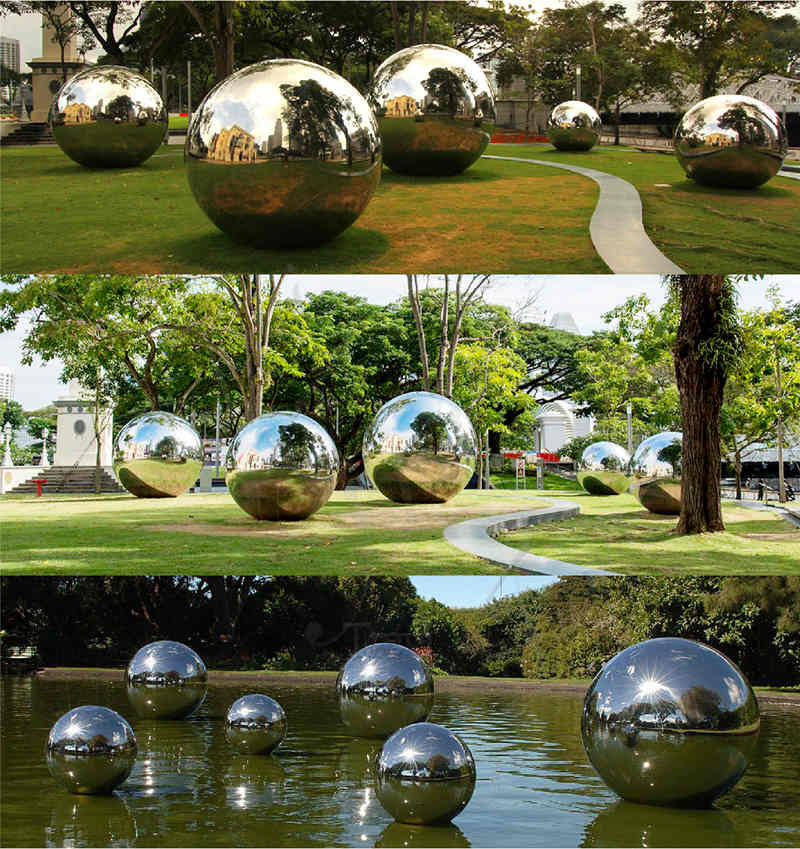 Why Are Stainless Steel Sculptures so Popular?
The delicate and changeable design of the stainless steel sculpture could be well integrated with the urban buildings and the surrounding scenery, forming a beautiful color echo. You could imagine the colorful outdoor scenery combined with the shiny silver sculptures, which are very beautiful in the sun.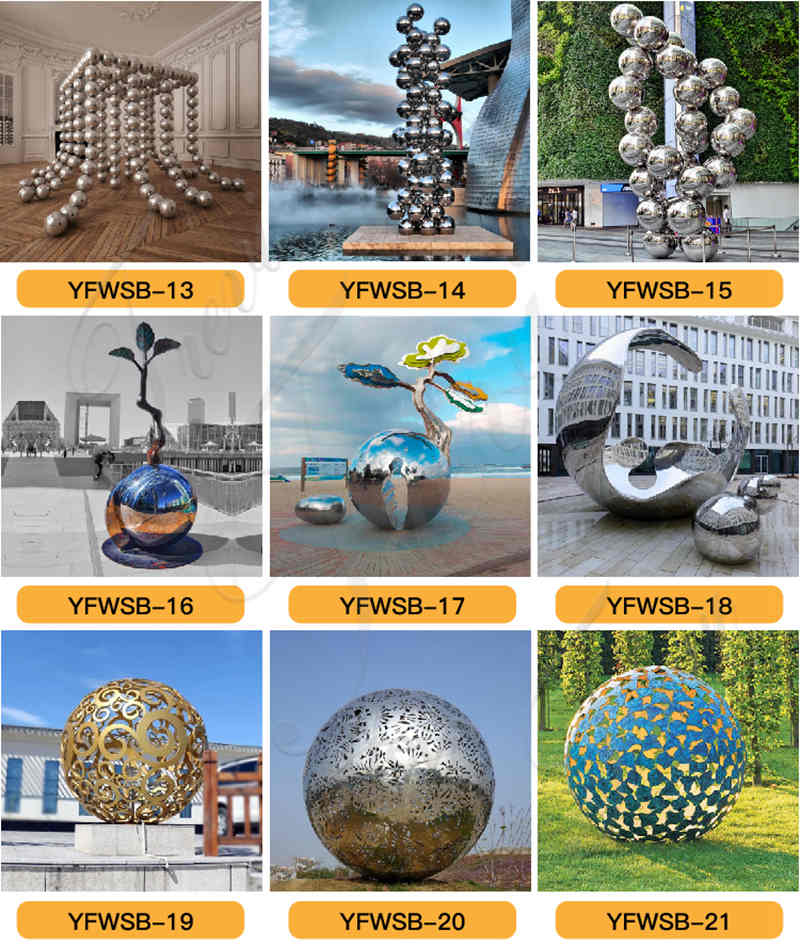 In addition, the light and simple design of the stainless steel sculpture is just in line with the modern aesthetics and the quality of life people pursue. Coupled with the corrosion resistance and high-temperature resistance of stainless steel itself, it is suitable for a variety of places. It could be said that stainless steel spheres for garden sculpture is a universal decoration for nothing.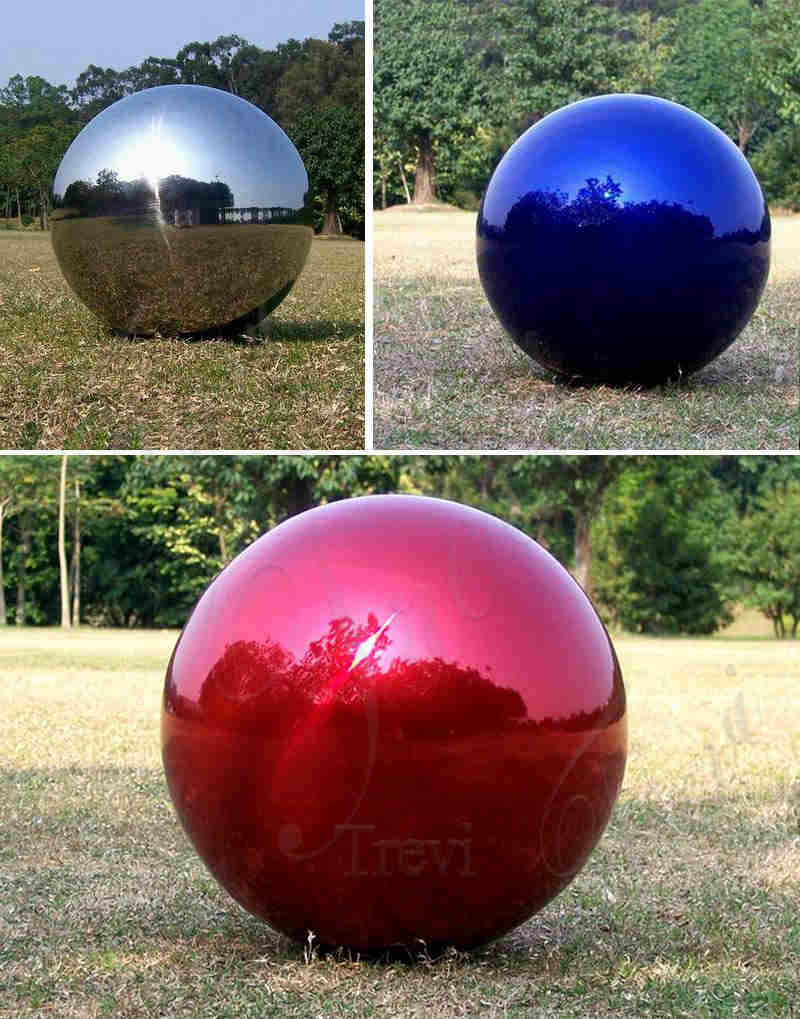 Various Surface Treatment Effects:
The characteristics of stainless steel itself also make the sculpture have more ways of presentation. In addition to the common sculptures with mirror-polished surfaces, we also choose suitable surface treatments according to specific styles and decorative scenes. For example, spray color, spray paint color, matte treatment, frosted treatment and so on. The different appearances of these sculptures have their own styles, showing the different charms of stainless steel spheres for garden sculptures.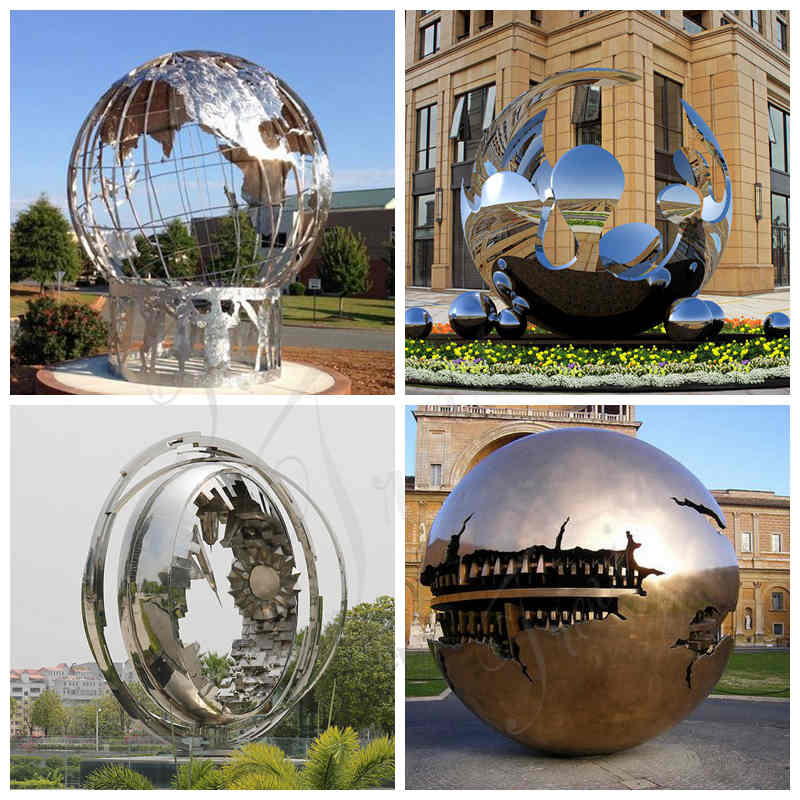 You could get more information about the stainless steel sphere for garden sculpture by leaving us a message or contacting us directly.