Product Introduction:
This Stainless Steel Sphere Water Feature is very eye-catching. Its design is very unique, we could see that it is a simple spherical hollow fountain. There are also small balls dotted beside it, and water flows from above it. Such a sculptural water fountain would make your place more vivid and fresh. It has great ornamental value and could also purify the surrounding air. And its material is modern stainless steel, and the design is also modern abstract art style. So such sculptures are very suitable for some modern urban construction. Especially in summer it is essential. Adding color to a modern urban space is a good thing. If you don't boil water, it is also a very beautiful decoration. So if you like this fountain, don't miss it.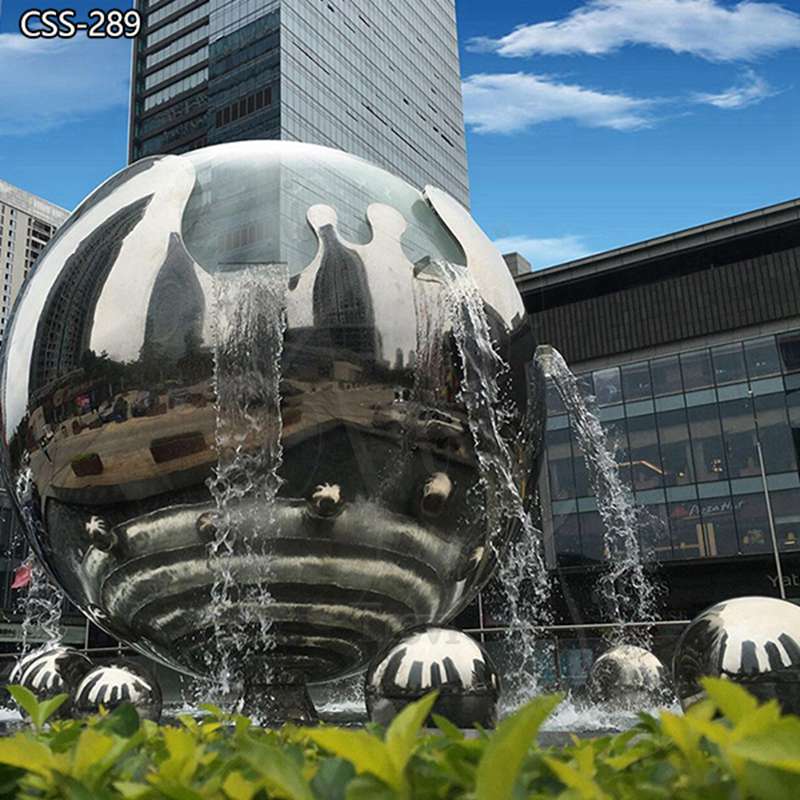 Why Do Many People Like to Use Sphere Sculptures As Decoration?
Such Stainless Steel Sphere Water Feature is very popular. We could see many public places, such as shopping malls, squares, riversides, lakesides, and some streets are decorated with such sphere sculptures. This is because the sphere sculpture has a minimalist design and could fit in with the styles of many different venues. Moreover, the spherical sculpture could have various combinations and designs, and it is not obtrusive in many places.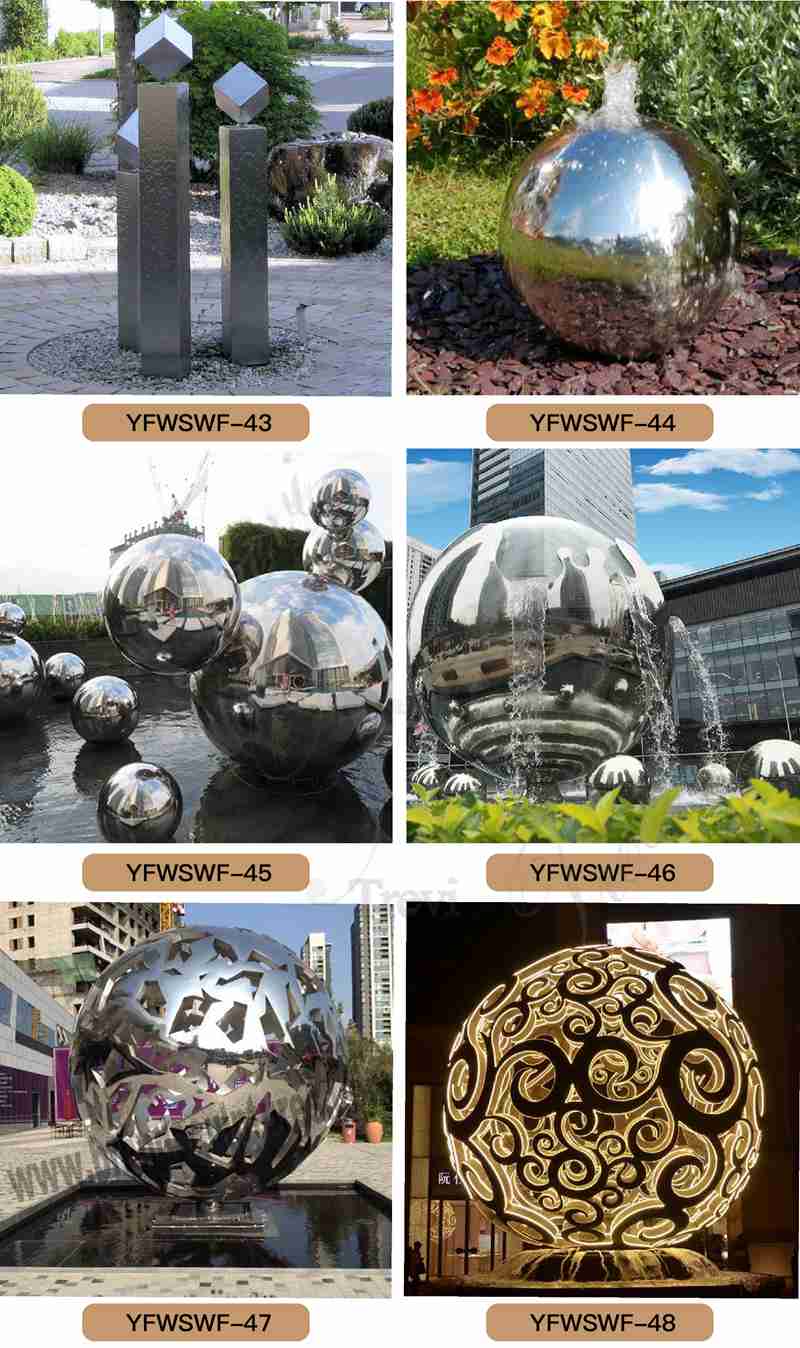 Production Process:
Before making this Stainless Steel Sphere Water Feature, we would have a special design team to design the drawings. Then our artisans started making this fountain. When making a fountain, we have six main steps. Frames are made, plasma cut, forged, welded and polished. We take every step very seriously. Anti-rust treatment is carried out when the frame is made. So our details are perfect and our details are not afraid to be scrutinized.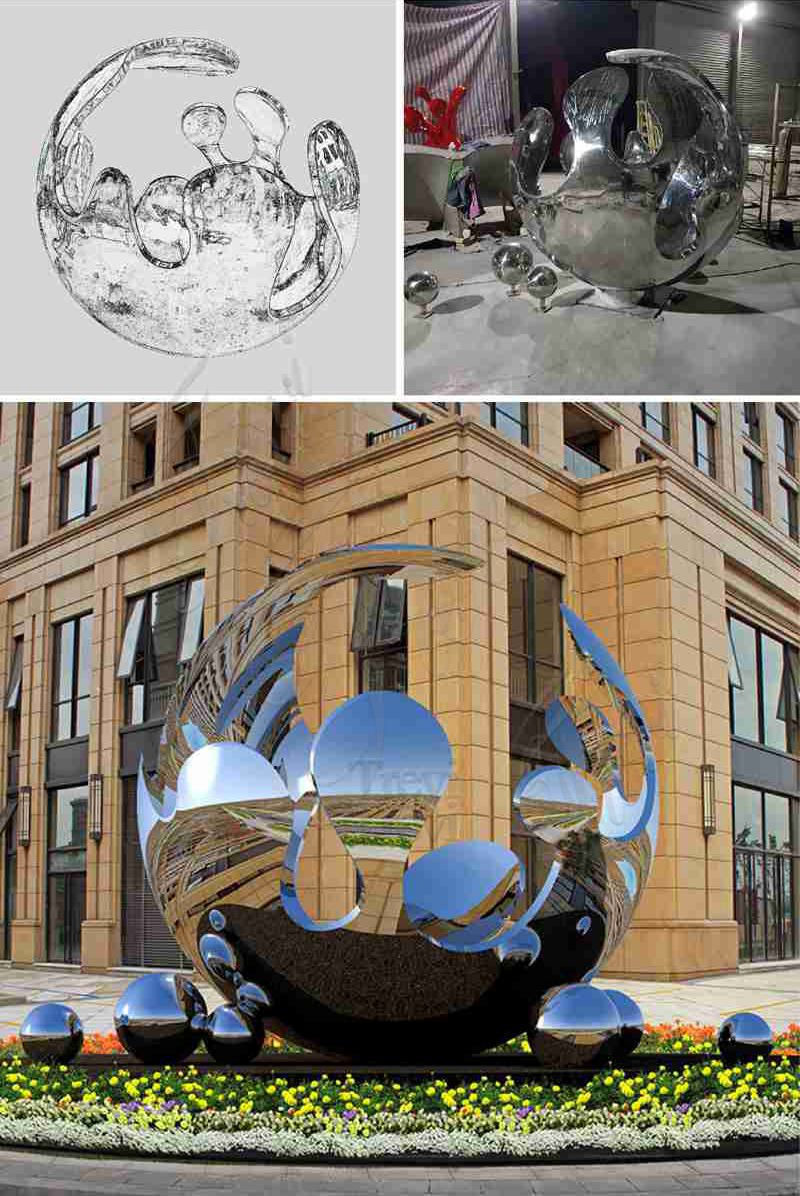 About the Material:
This metal sphere fountain is made of stainless steel. So it has some unique advantages. Because stainless steel is corrosion-resistant, this fountain is not fussy about the environment. It could be used as a decoration anywhere. Stainless steel is not prone to contamination, so on this fountain, you would save a lot of effort and money on maintenance and cleaning. There are some other advantages, if you want to know, you could contact us through the contact details on our page.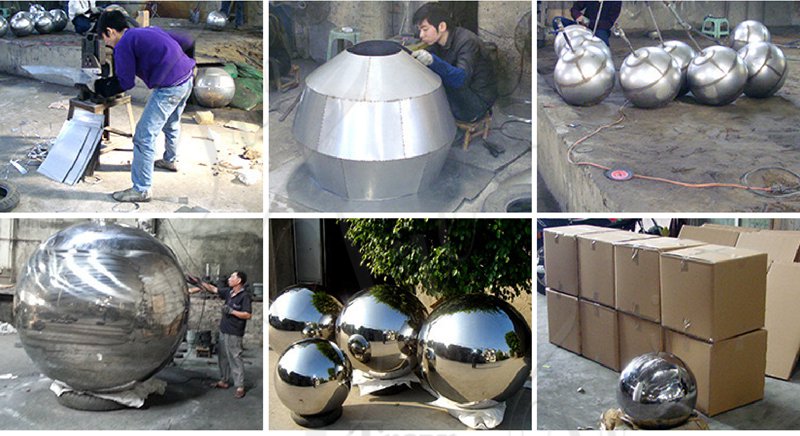 Reasons to Choose Trevi:
Trevi is a sculpture factory established in the last century. Over the years, our factory has insisted on only making sculptures. So our sculpture craft is very unique and mature. Over the years, we have come into contact with various fountain sculptures. If you want to see more sculptures, we have some options for you. We also accept customization. If it doesn't look like what you want, you could contact us and tell us your needs and we would definitely design the best solution for you.
Packaging of Large Stainless Steel Sphere Sculpture:
Not only do we strive for perfection in our engravings, we also pay great attention to the packaging and shipping of our products. For large stainless steel sculptures, we generally wrap the surface of the sculpture with soft foam. Then we fixed the sculpture on the iron frame to prevent the sculpture from colliding. Because we know very well that if we neglect the packing and shipping of the goods, then sometimes the products would be damaged during shipping, which would bring unnecessary loss to both of us.
Our shipping and packaging are also professional and we also take out full insurance for your metal sphere sculpture water fountain. So what are you hesitating about? If you have any needs, you could contact us at any time.