This is a large mirrored stainless steel ball sculpture composed of 39 small stainless steel spheres. They are connected with each other to present a three-dimensional shape. The shape with a strong sense of design could reflect the city streets and pedestrians on the road from different angles, forming a wonderful outdoor landscape.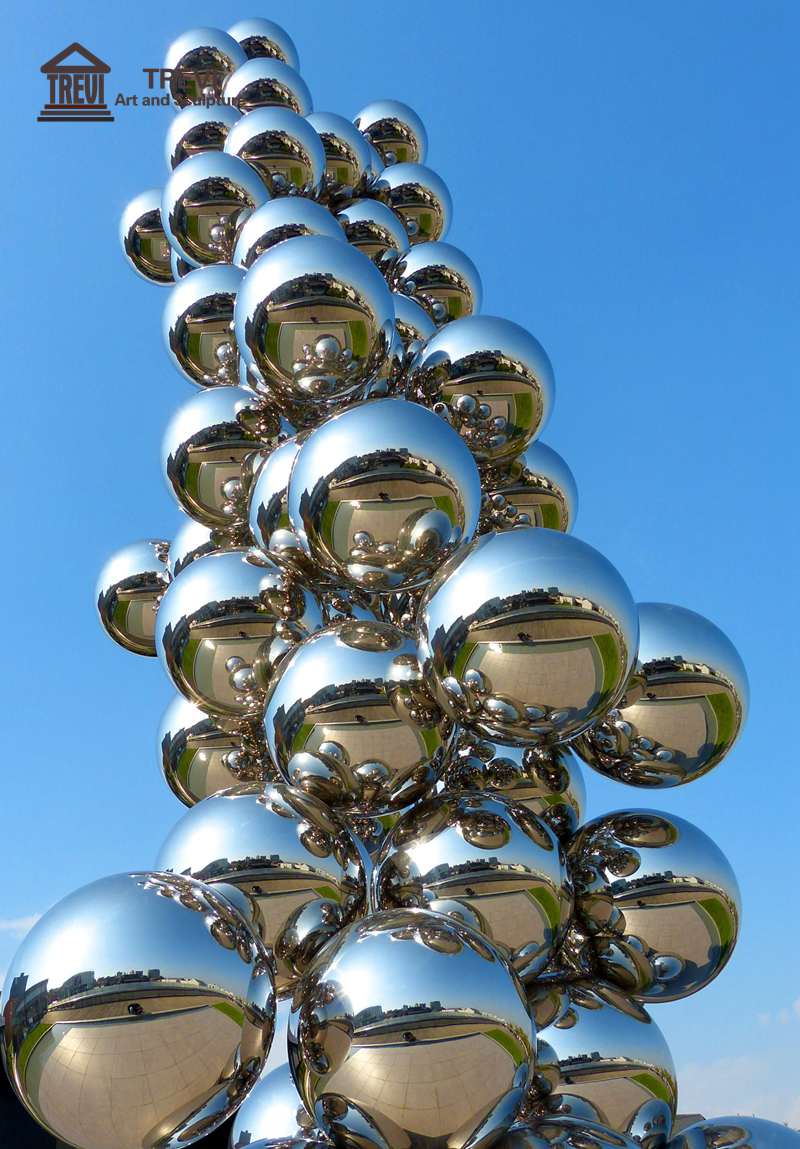 Features of the Sculpture:
This stainless steel sphere sculpture is characterized by its novel shape, high-quality stainless steel material and mirror polished design. For ball sculpture, mirror polishing could realize its maximum value. Trevi's superb casting artists finely polished to maximize the mirror effect. Moreover, the three-dimensional design also enhances the sense of space and layering. could make people feel free.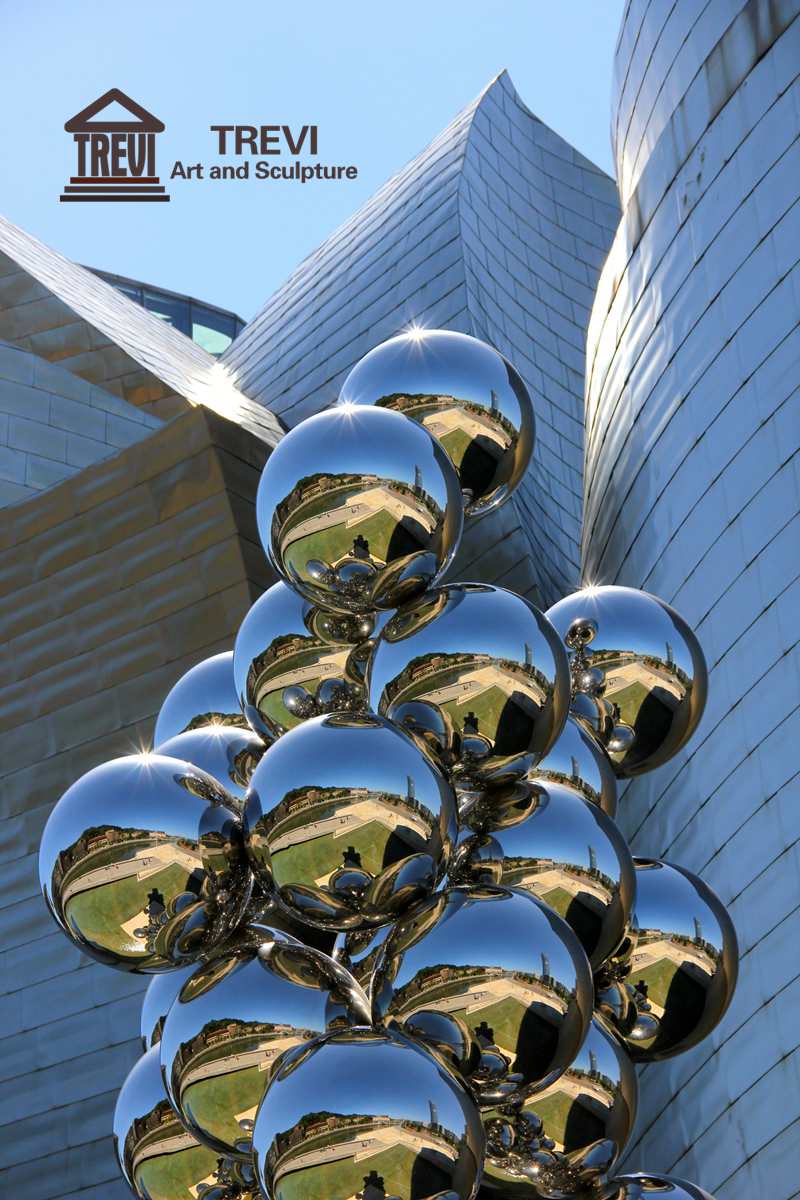 Why Are Stainless Steel Sculptures Popular?
Stainless steel sculpture has the characteristics of not being easy to rust and has a very design sense, so it is loved and welcomed by people in daily life. Its changeable shape has captured many people with its sense of technology.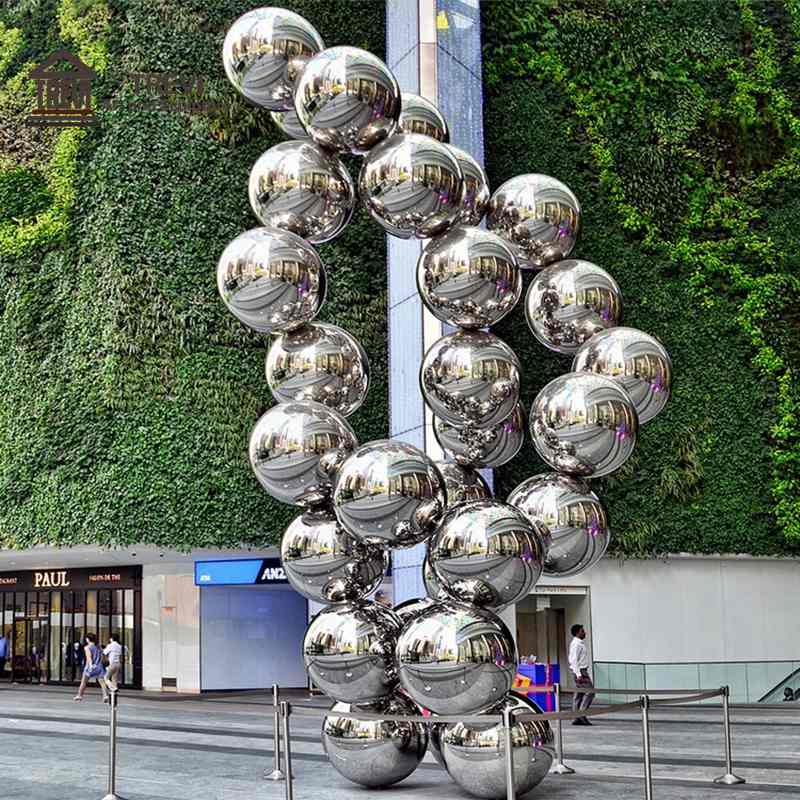 Moreover, the mirror stainless steel sculpture is easy to install and disassemble, easy to clean and does not require special additional care. It could be said that it saves a lot of time for people to enjoy and appreciate their life.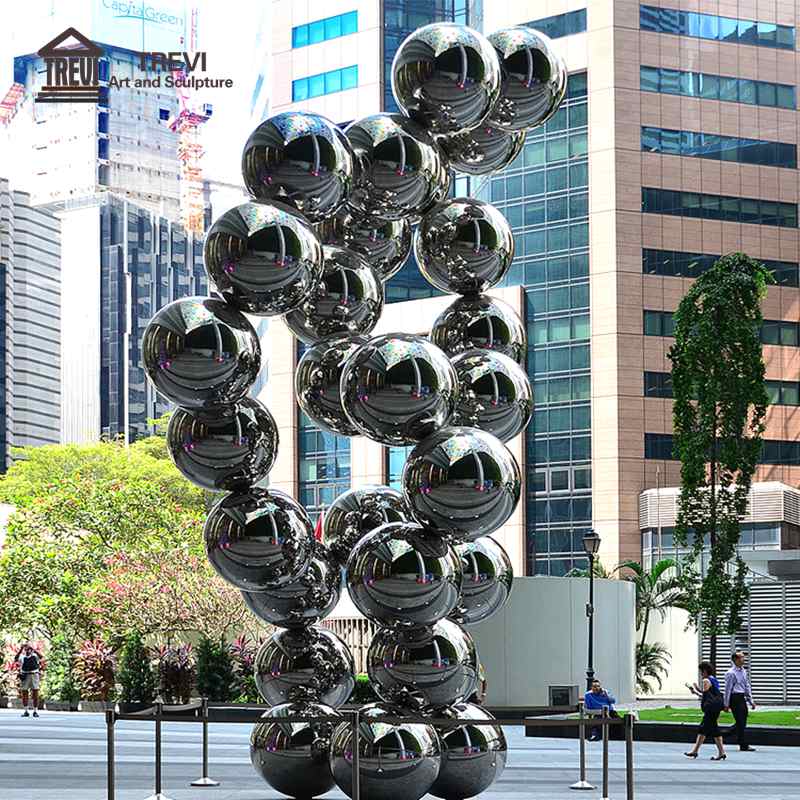 The Significance of Stainless Steel Sculpture for Urban:
Stainless steel landscape sculpture crafts could alleviate the congestion, rigidity and single phenomenon caused by the concentration of buildings in cities with many high-rise buildings and roads. Sometimes it could also play a role in increasing balance in open spaces.
Mirror stainless steel sculptures of different colors and shapes are also enriching and shaping our city, making our lives better. From this point of view, stainless steel sculpture is still essential to us.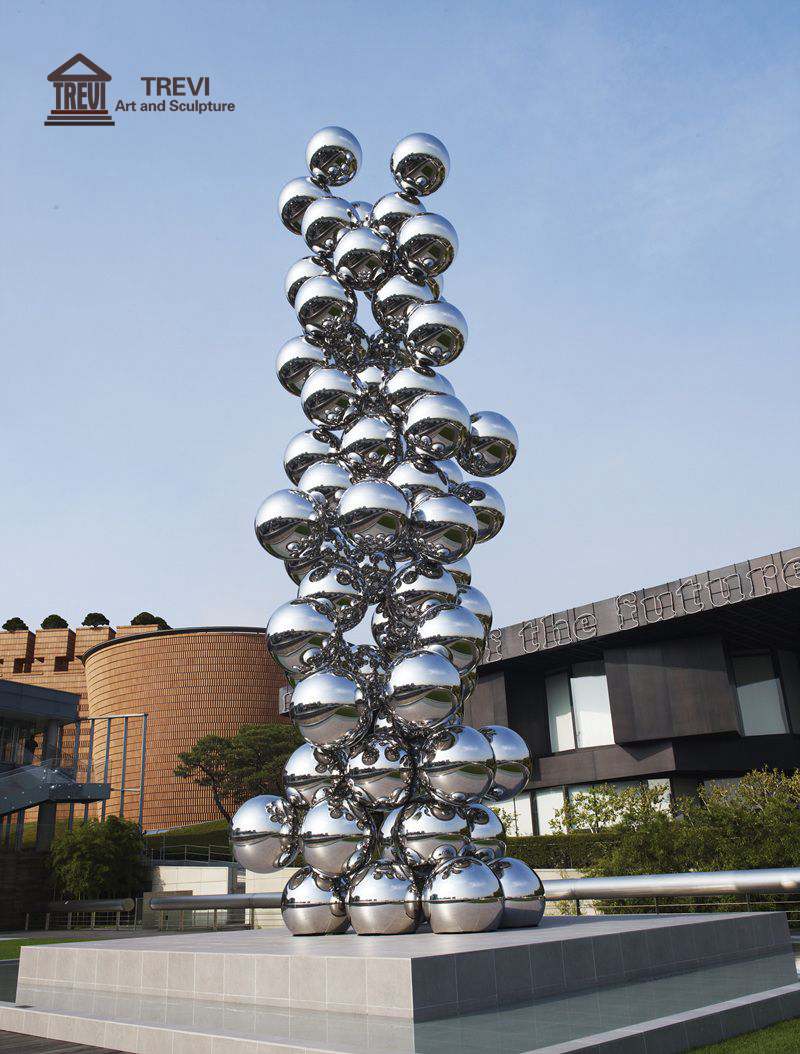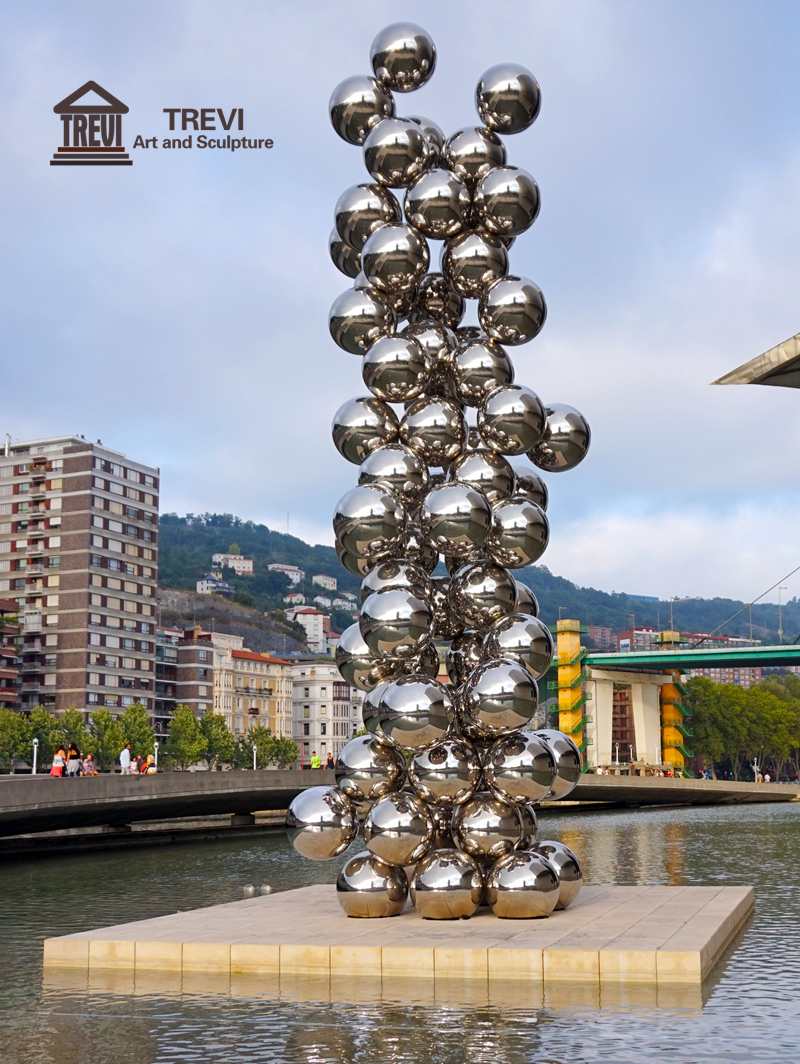 Rich Sphere Design:
The uniqueness of stainless steel sculpture lies in its creative shape. Even a simple sphere, could make it more design. Any combination of large and small balls could create wonderful eye-pleasing things. Trevi has more of the most advanced and popular stainless steel sculpture designs waiting for you to explore.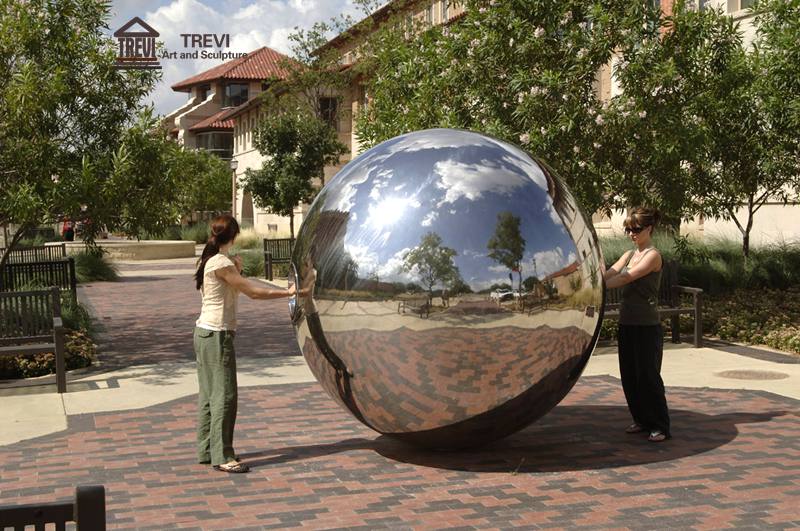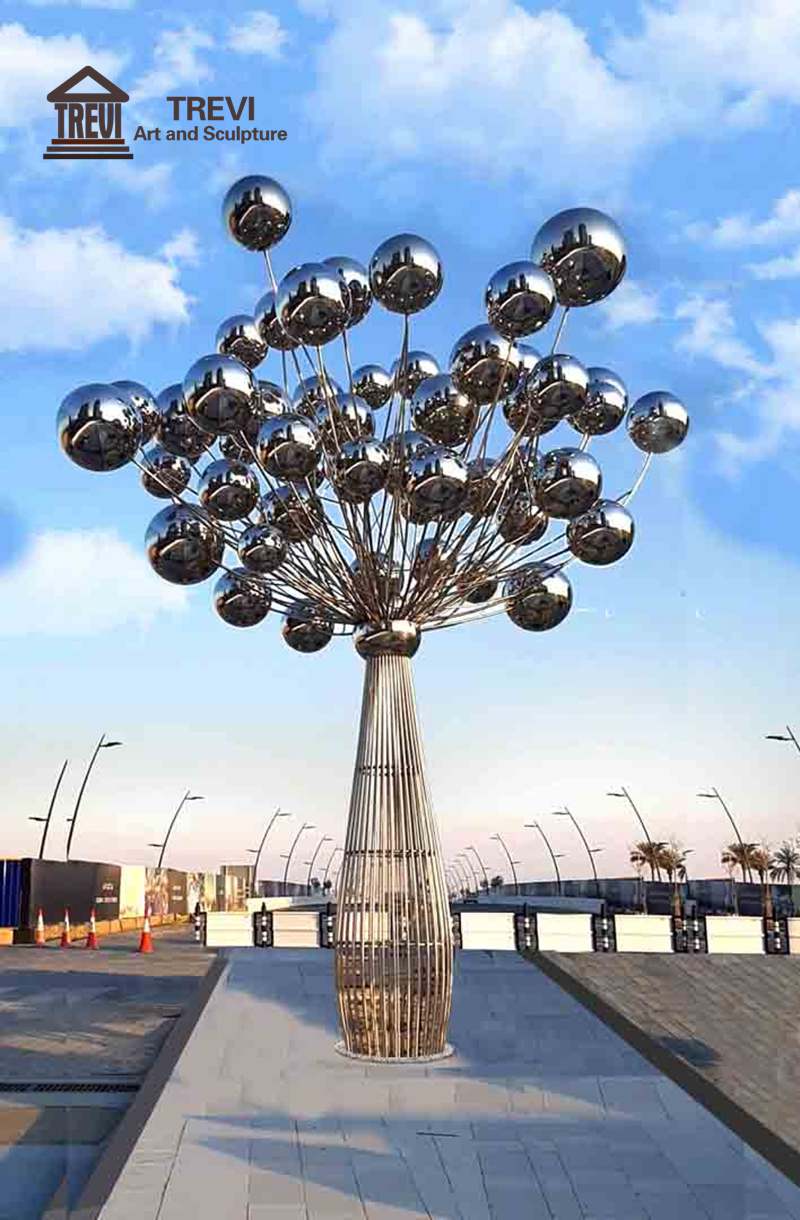 If you have more needs about stainless steel ball sculpture, don't hesitate to get in touch with us. Our professionals would give the most professional answers.