Sculpture Introduction:
This large mirror-polished sculpture is different from ordinary interior sculptures. It is very suitable to be placed in urban public spaces and is a stainless steel outdoor sculpture with public attributes. Its beautifully polished surface makes it sparkle, combined with its large size. Such metal polished sculptures could attract people's attention from a long distance. To install such a metal art sculpture on an empty lawn, square, outdoor, desert, etc., it would become the symbol and landmark of this place. It would attract a steady stream of people to browse and take pictures.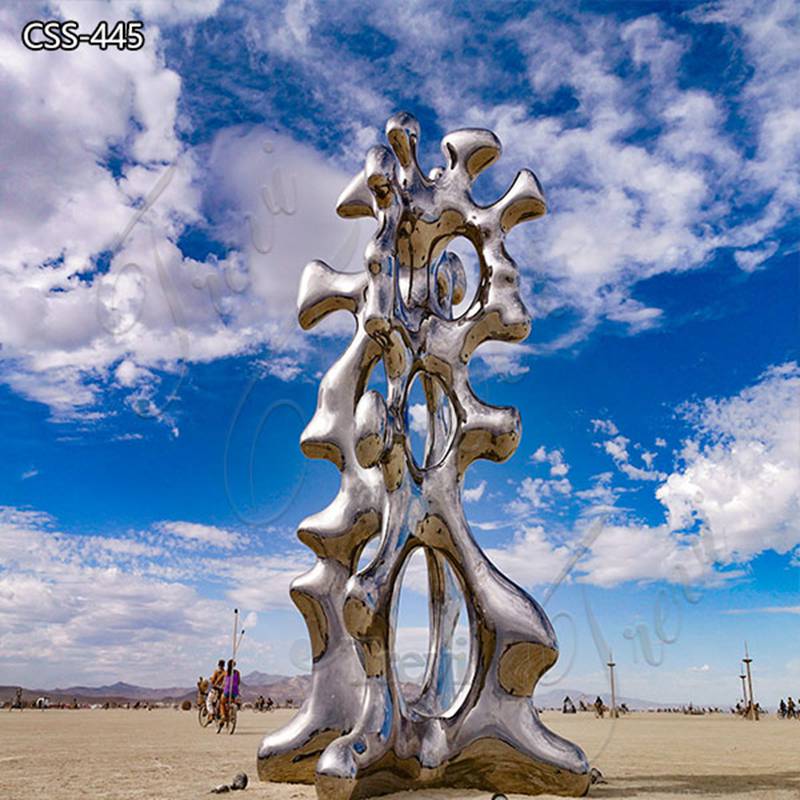 Custom Design:
Trevi supports the custom design and would provide design drawings customized by Trevi designers for free. The details and design of the mirror polished sculpture could be adjusted and designed according to your needs. At the same time, we also support drawing customization and OEM processing. In addition, we also provide customers with detailed installation drawings to help them install smoothly. Our professional installation team also provides on-site installation guidance for customers.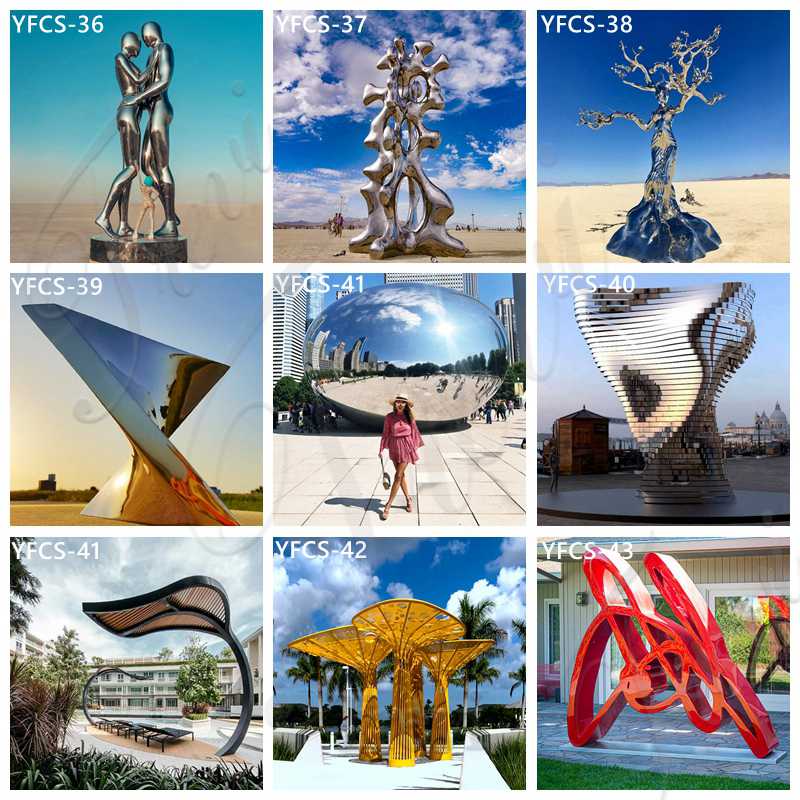 Trevi Production Advantages:
Trevi is an integrated sculpture production factory integrating sculpture design, production, processing, transportation, export, and after-sales. Committed to public space art design, theme park planning, environmental sculpture, landscape sculpture, community sculpture, campus sculpture, historical and cultural wall relief, campus sculpture, square sculpture, architectural outdoor artwork, etc. Over the years, Trevi has created beautiful cultural landscapes for the city and society with its ingenious creativity and exquisite craftsmanship. Our metal sculpture products are widely used in the garden building decoration industry, real estate community settings, commercial pedestrian streets, squares, campuses, villas, hotels, resorts, scenic spots, urban landscape construction projects, etc., and the application is very wide.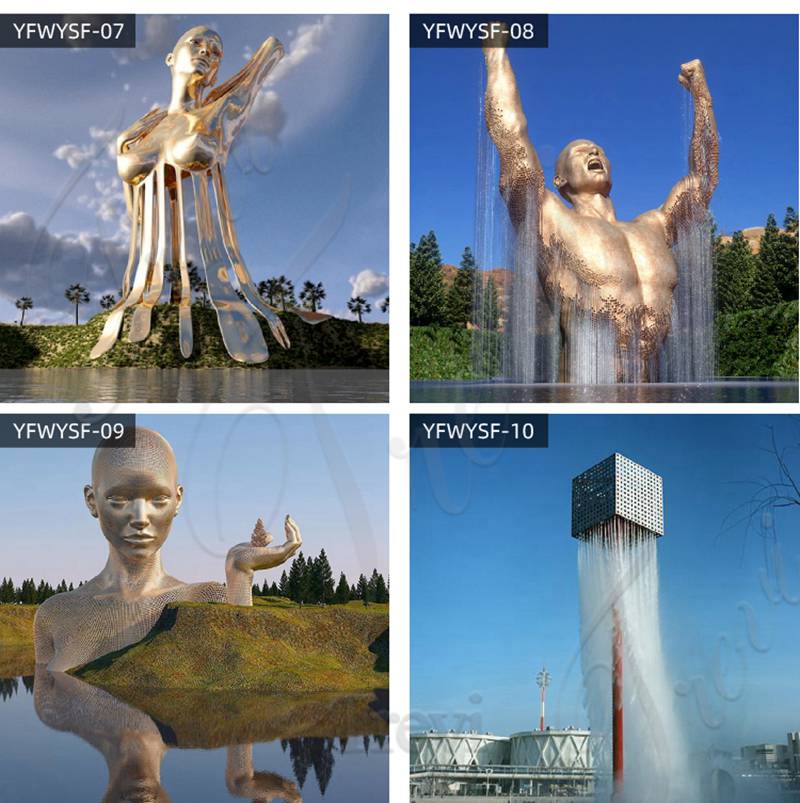 Rich Export Experience:
We are committed to the production of large outdoor mirror sculpture projects. And we have provided first-class quality landmark sculptures to many countries and regions. Whether it is European and Americould countries, the Middle East, or Asia, Africa, and South America, there are traces of Trevi sculptures. We would carefully calculate the size and proportion of the sculpture, and use scientific structure and artistic design to make the most beautiful outdoor sculpture for you. We once provided a sculpture of more than ten meters for the desert, and it is still bright for more than ten years. I have also customized projects for the seaside area. The sculpture has not rusted for many years and is still beautiful. So Trevi would be a good partner for large projects. And we would work with you to create beautiful landscapes and create unique artistic landscape decorative sculptures.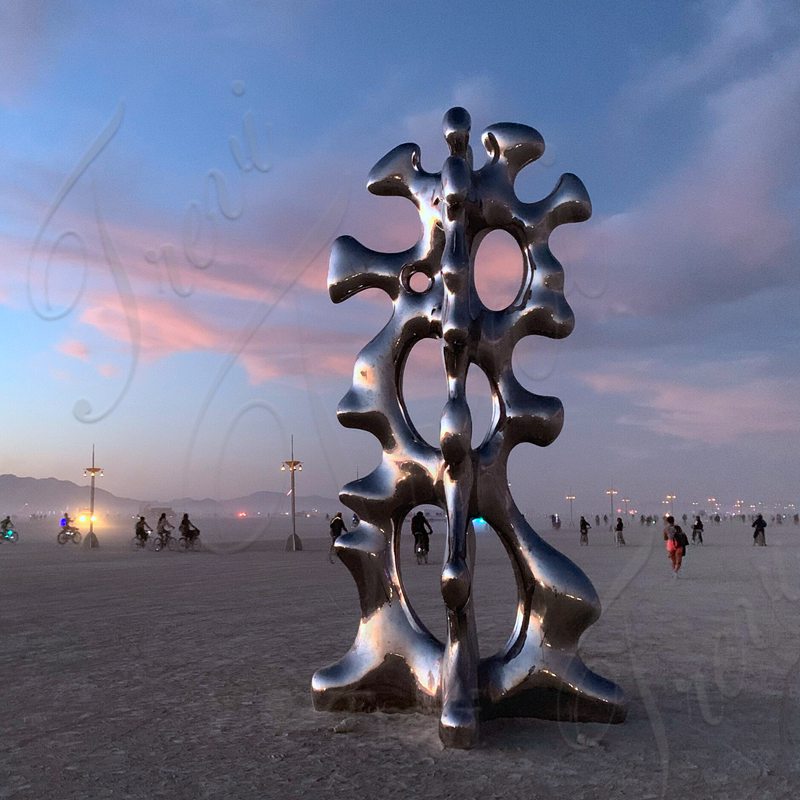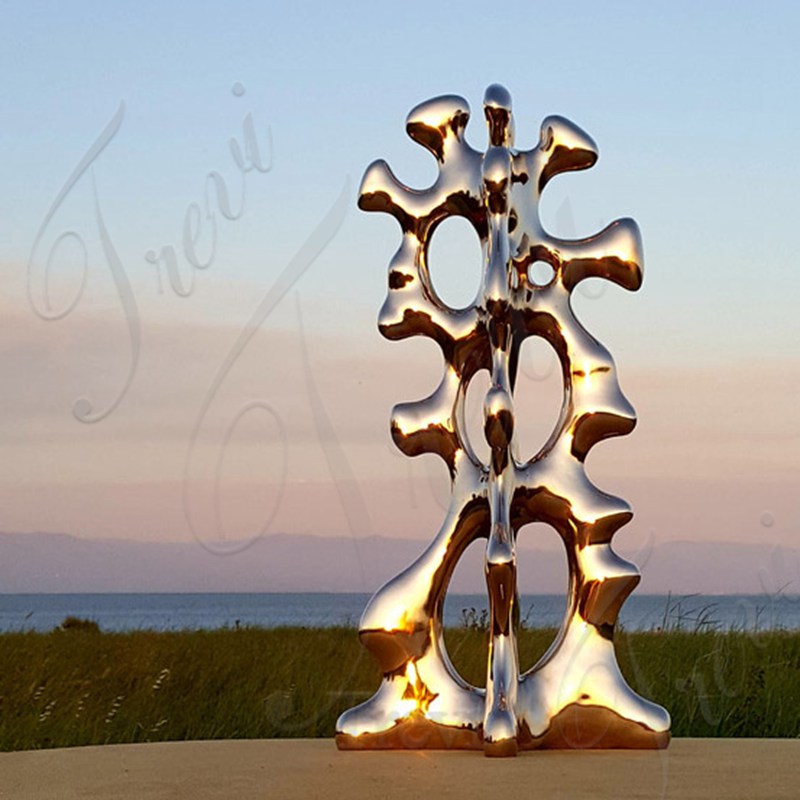 If you're looking for a partner for a large metal sculpture project, Trevi is a good choice for you. We would provide you with first-class sculpture and service. Looking forward to your contact.