14 Stations of Jesus Sculpture Introduction
The 14 Stations of the Cross, comprising 14 poignant scenes that intricately depict the condemnation, torture, crucifixion, and eventual death of Jesus Christ, serve as a profound spiritual journey for believers worldwide. This beige marble statue series, meticulously crafted by Trevi Factory, stands as a testament to the pinnacle of religious sculpture. Each station is not merely a representation; it is a way for believers to immerse themselves in the profound narrative of Christ's sacrifice.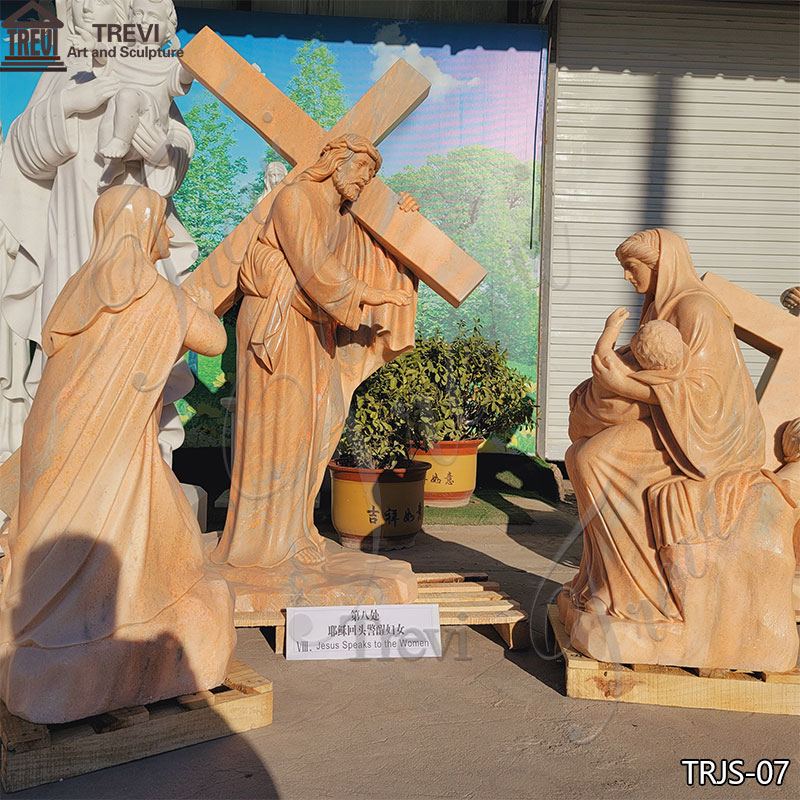 Vivid Carving Detail of the Jesus Crucifix Statue
As one looks at each Jesus Crucifix Statue, the intricate details in the marble sculptures unfold the emotional and spiritual depth of the narrative. The intricacy of the carving details in each sculpture is truly remarkable. Whether it's the delicate rendering of facial features or the meticulous depiction of the cross, every element is executed with exceptional precision. The unified style across all fourteen 14 stations of the cross sculptures creates a seamless and interconnected visual narrative. This collection stands as a magnificent masterpiece, showcasing a level of artistry that is truly commendable. The cohesion in style not only highlights the skill of the sculptors but also enhances the overall impact of the set, turning it into a cohesive and harmonious work of art.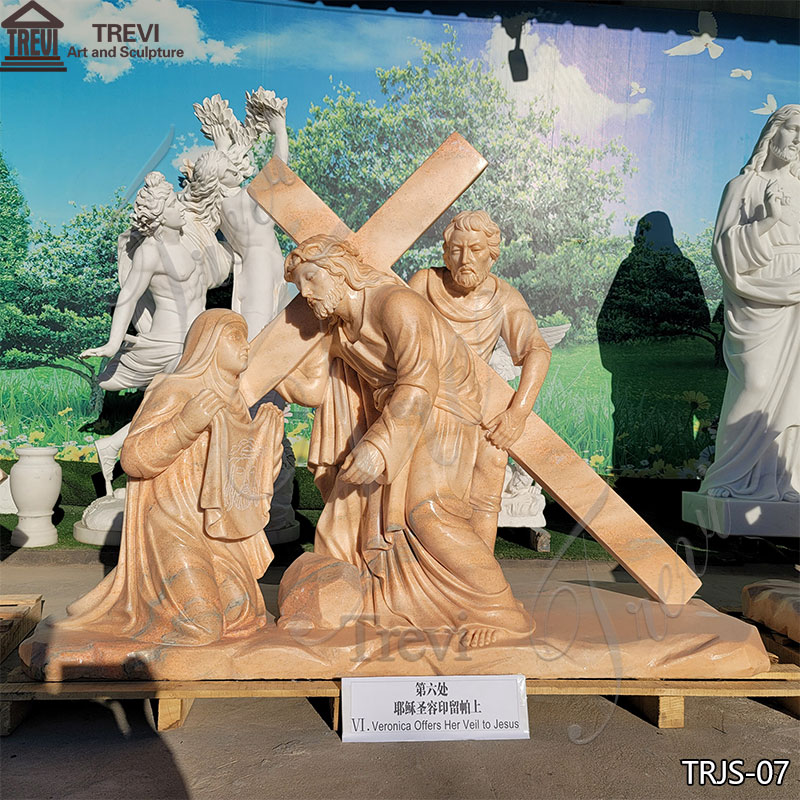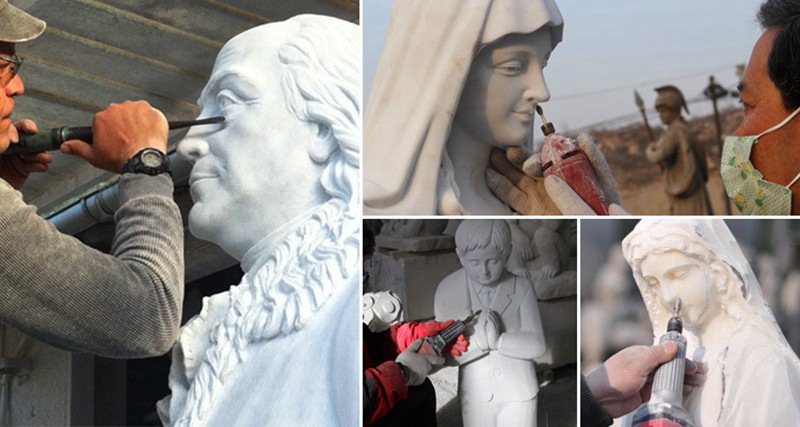 Ensure The High Quality of Each Sculpture
The choice of marble as the medium elevates the sculptures, adding a timeless quality that resonates with the enduring nature of the Christian faith. Every sculpture within our collection is meticulously carved by seasoned artisans in the Trevi factory. These fourteen pieces of art are not just representations; they encapsulate the essence of profound religious devotion. Each sculpture undergoes rigorous scrutiny from our factory's dedicated QC team, ensuring that our customers receive nothing short of exceptional and satisfying religious marble sculptures.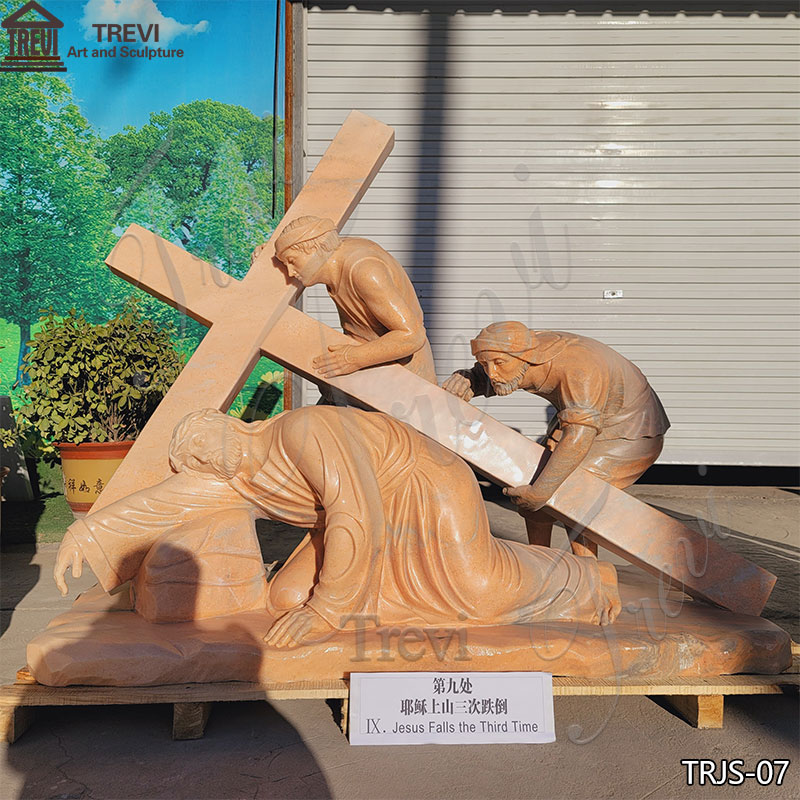 The Great Religious Significance of The Sculpture
The religious importance of these 14 stations of Jesus sculptures extends beyond their artistic representation. They invite believers to engage in a spiritual pilgrimage, following the footsteps of Christ and meditating on the immense suffering he endured for the redemption of mankind. By contemplating each station, individuals can deepen their understanding of Christ's sacrifice, fostering introspection, prayer, and a deeper connection to their faith.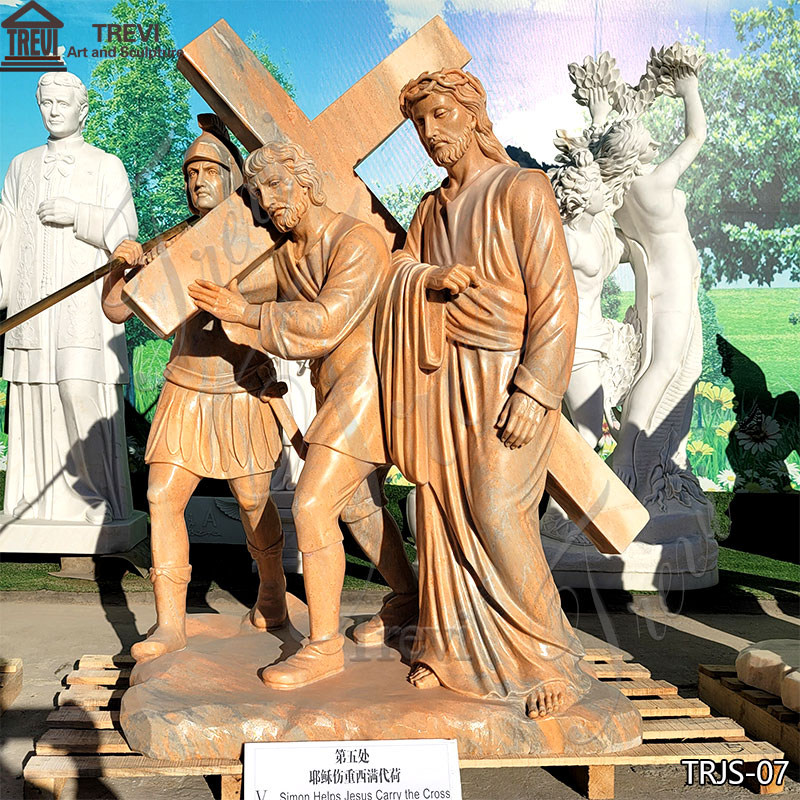 Different Marble Colors to Choose
As a professional sculpture factory with forty years of sculpture experience, Trevi has different marble colors for you to choose from. Of course, we also have a variety of high-quality marble religious sculptures. Our marble products are loved by customers around the world.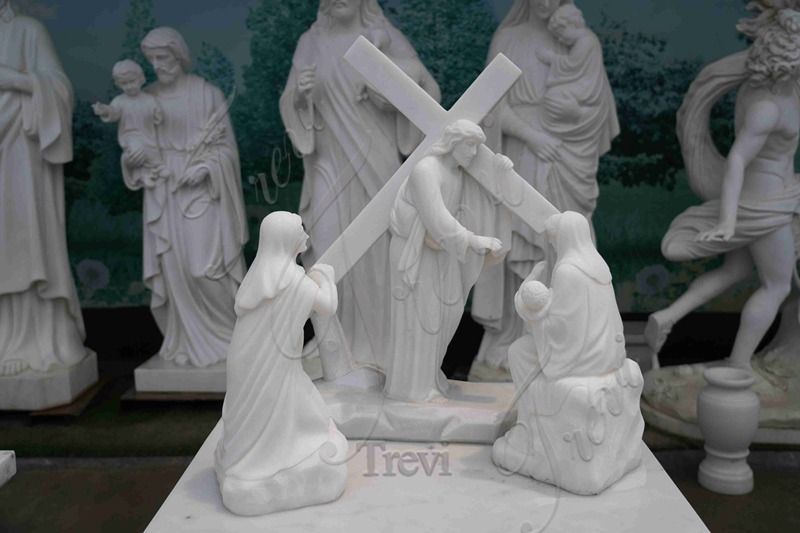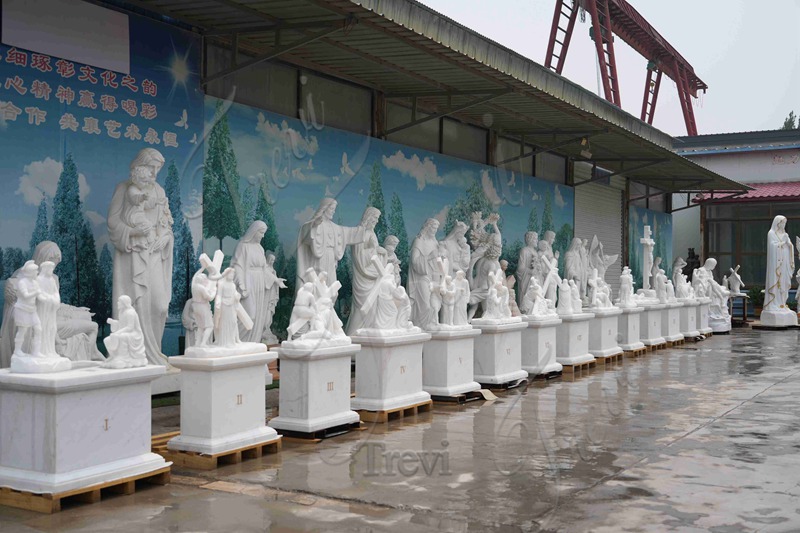 Don't miss out on the opportunity to bring these Marble Jesus Crucifix Statues into your life. Please contact us for more information.