Jesus Sculpture Details:
The marble life-size Jesus statue is as tall as a real person. Our statue is 170 cm high and the base is square. This is one of the most classic and popular Catholic statues. Jesus stood there with outstretched arms. That is Jesus ready to meet us, forgive us, and be with us. He uses his own ability to sense everyone. And people believe that Jesus gives us spiritual support.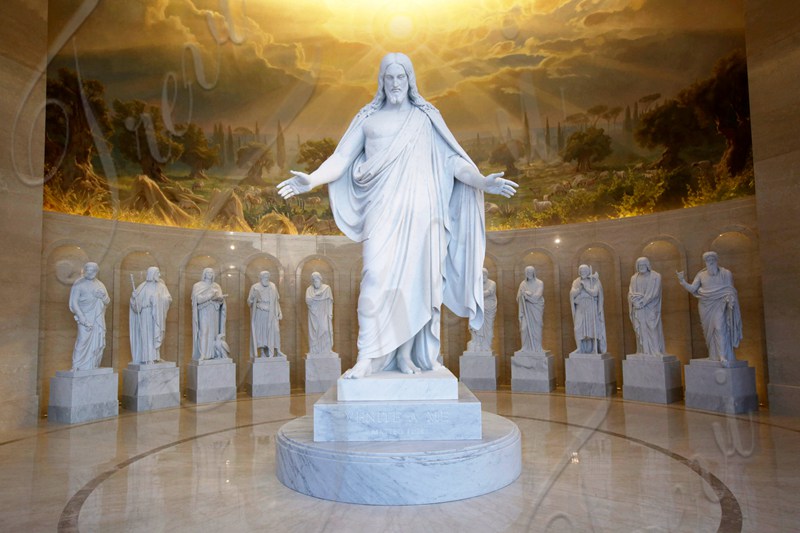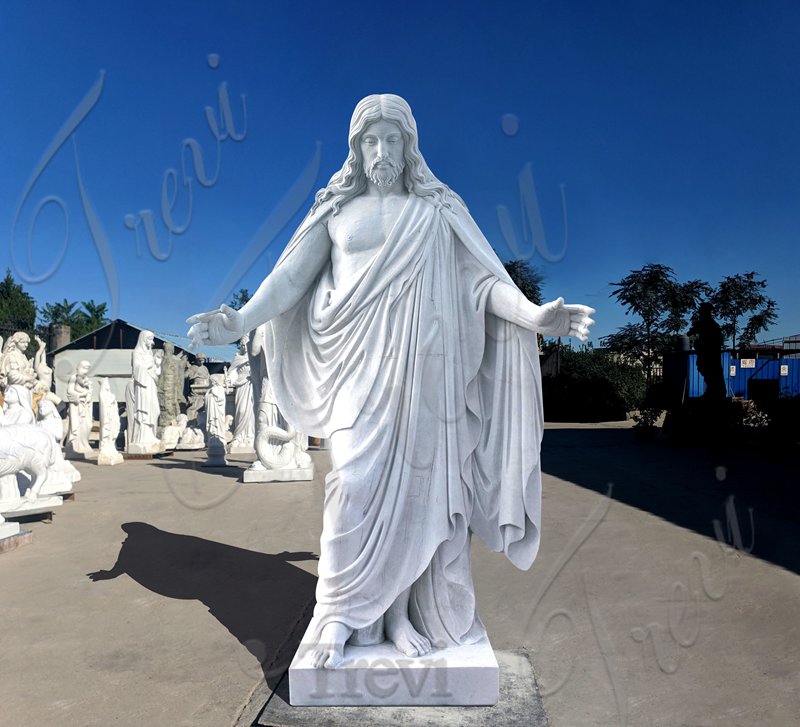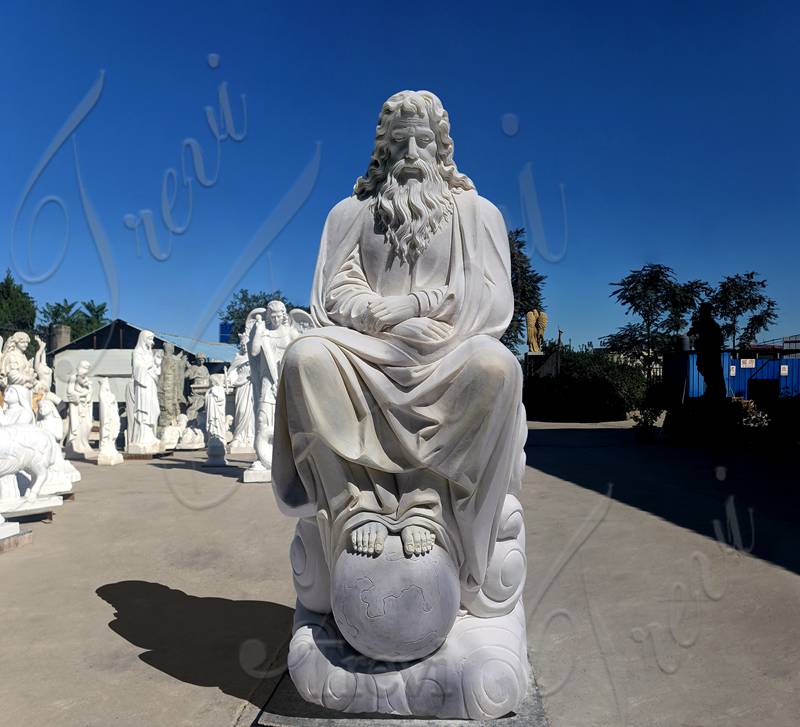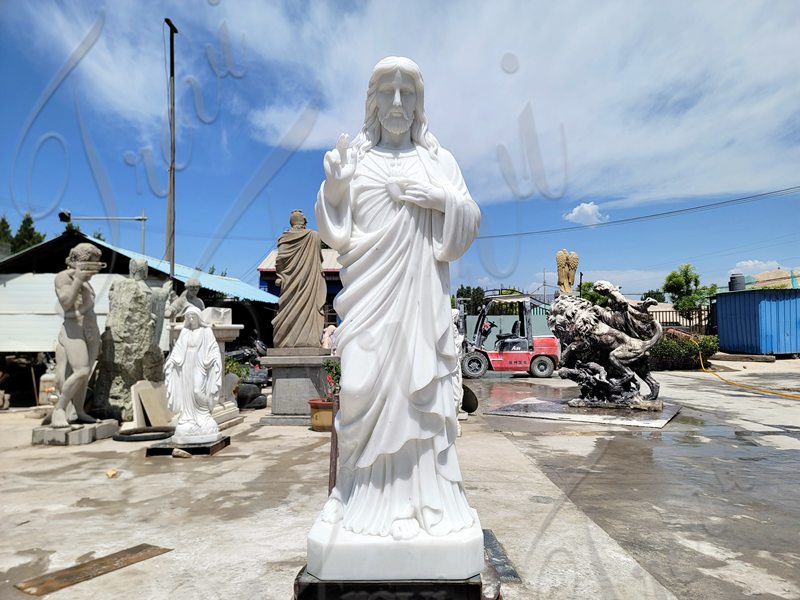 Choose Natural Marble:
Trevi would use high-quality pure white marble to create the marble statue of Jesus. We are very particular about the selection and use of religious statues. Because we know very well that these statues are sacred. Therefore, Trevi would use high-quality A material to create Catholic statues. Our artists guarantee the high quality and exquisite details of the works.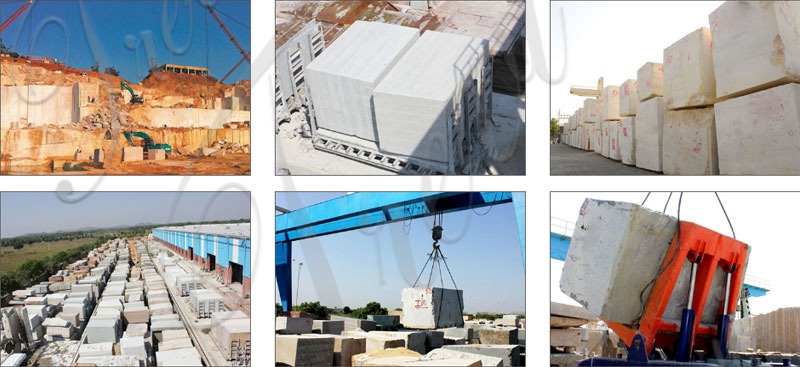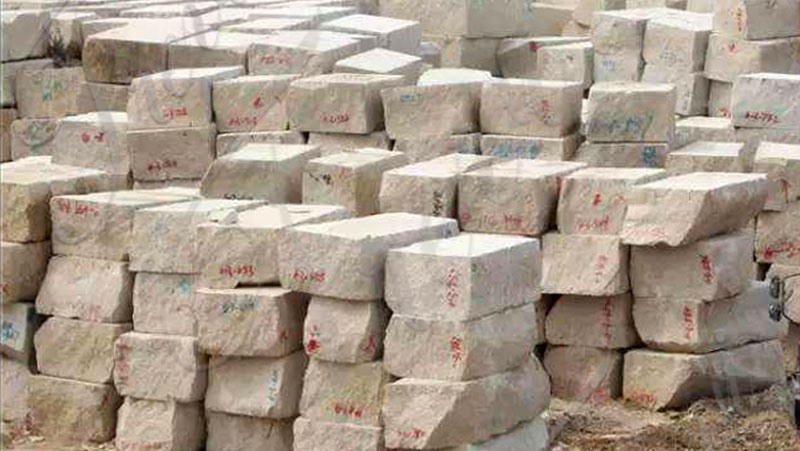 Professional Sculptor:
Trevi is a professional manufacturer of Catholic sculptures with a history of 39 years in carving and exporting. The marble sculptures in Jesus Garden are hand-carved by our artists. These sculptural details must be more detailed and striking. Also, we have a very good sculptor who is very good at making Catholic statues. Also, he is a devout Catholic believer. Therefore, he conducted an in-depth study of Catholic characters. There is no doubt that the details of the statues of Jesus he carved are more obvious and more sacred.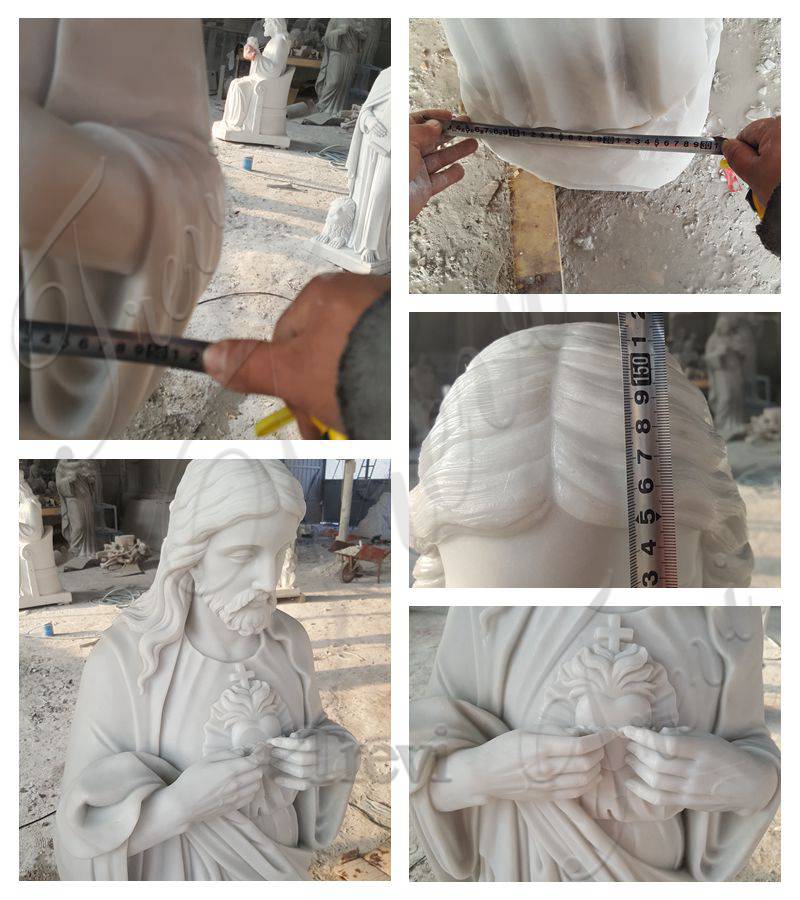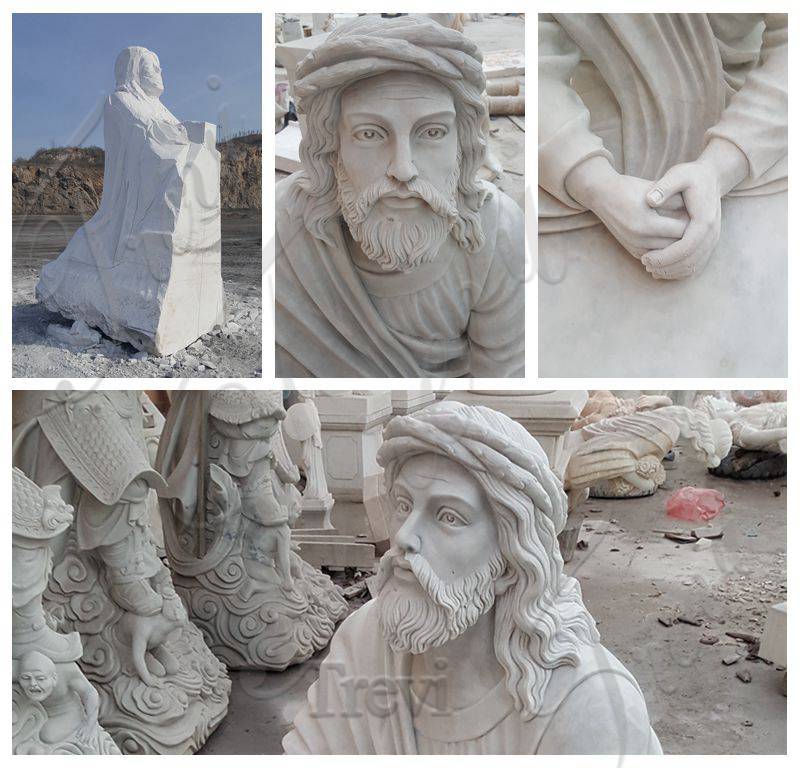 Strict Quality Management:
Quality is our life, this is the philosophy that Trevi Sculpture has been adhering to since its inception. We guarantee to give customers the best sculpture. The material and craftsmanship of the Jesus Garden sculpture would be closely monitored by the quality control team. At the same time, our artists also do their best to ensure the beauty and perfection of the life-size Jesus statue.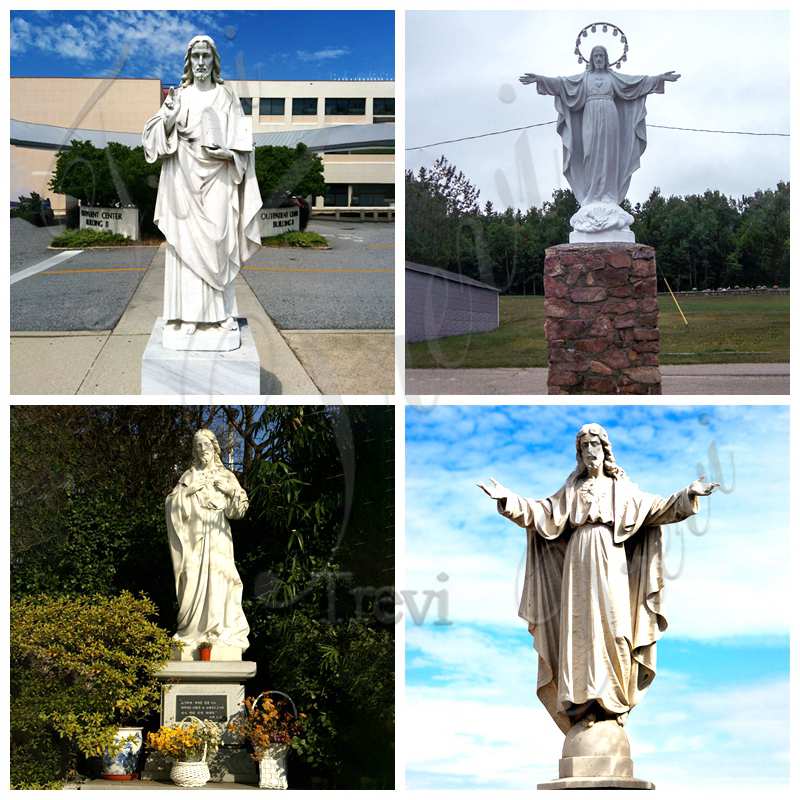 Where it Could be Placed:
The religious statue of Catholicism is a beautiful picture, which makes people have good faith. Whether placing a marble statue of Jesus in an outdoor garden or in a church, this Catholic religious concept would inspire indoor and outdoor decor. Of course, our various religious sculptures make great gifts. So you could give it to church, family or any occasion. Also, many schools would choose to place a Jesus sculpture.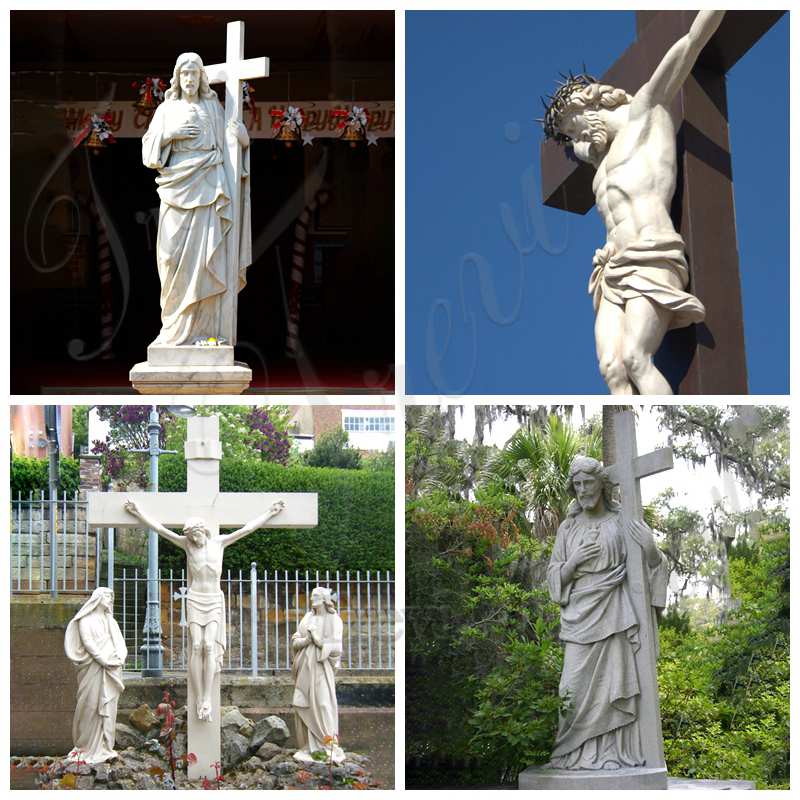 Trevi is Your Best Bet:
Trevi devoted himself to the sculpture of Catholic religious statues for 39 years. Our staff has a deep understanding of Catholic culture and iconography. In this way, we could better understand the needs of our customers. In addition, we have long-term cooperation with global churches, providing various kinds of Virgin Mary, Jesus, various icons, marble altars, marble pulpits, etc. Our church customers and individual customers love our products.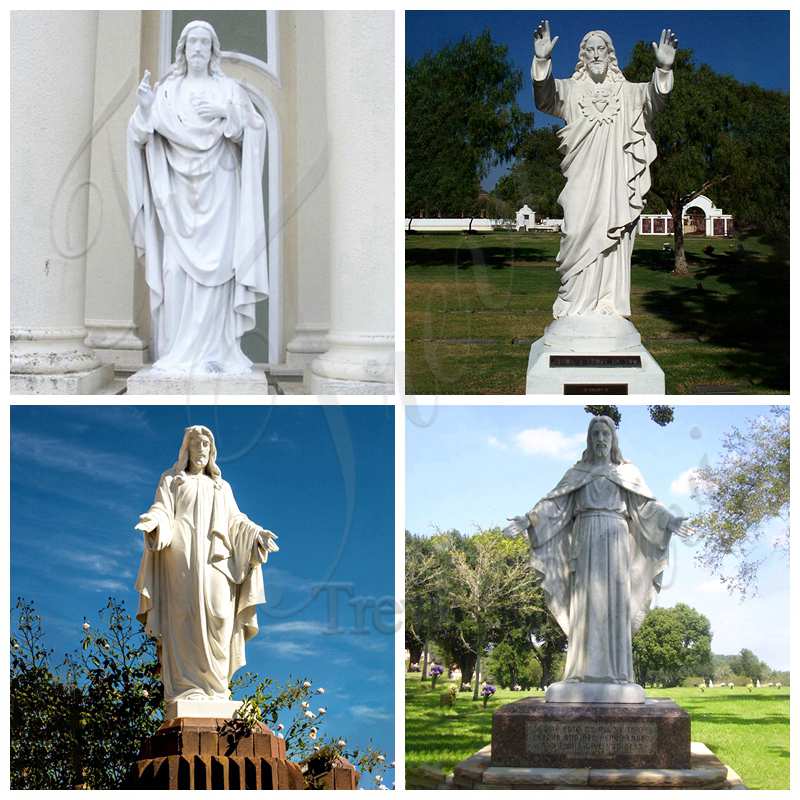 How do I Order this Statue?
In fact, our purchasing process is very simple, all you need to do is call, email, or leave a message on our website. Our professional salesmen would give you a reply in the shortest possible time. Our professional sales staff would provide you with specific information such as sculpture size and material you need. Usually, there is a deposit and then we could start sculpting. Once the statue is made, we would send a photo of the Jesus statue to the customer for confirmation.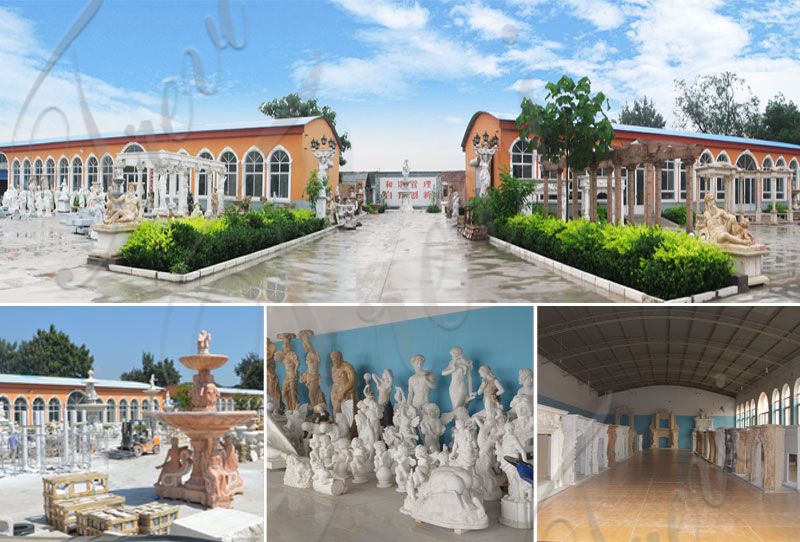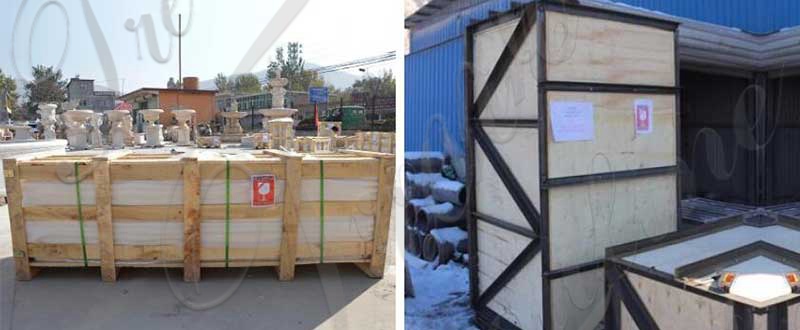 In addition, in order to meet the needs of customers, Youjing also provides more products and services. Trevi would provide you with information and prices on the sculptures you need. Therefore, if you want to decorate your church or outdoor garden, then this life-size Jesus statue with high artistic taste is definitely a good choice. The quality of the Jesus statue is the best. And could maintain the quality for hundreds of years. Please contact us now to get the best deal.