# Jesus Statue Description:
The hand-carved Jesus Christ marble statue is an object of great reverence for every believer of religion. It is an indispensable sacred object in the church. Natural marble would give Jesus God more divine qualities. Our Jesus Statue could make necessary adjustments including size and style according to your church decoration. We could also recommend suitable other church objects for you, such as pulpits, altars, etc. if you need them.
# Rich Church Cooperation Experience:
As a large-scale supplier specializing in marble religious sculptures, we have worked with many church clients. We provide them with premium quality Jesus Christ marble statue. These statues of Jesus are also loved by many believers and other church leaders. Therefore, a long-term cooperation agreement has been reached between us.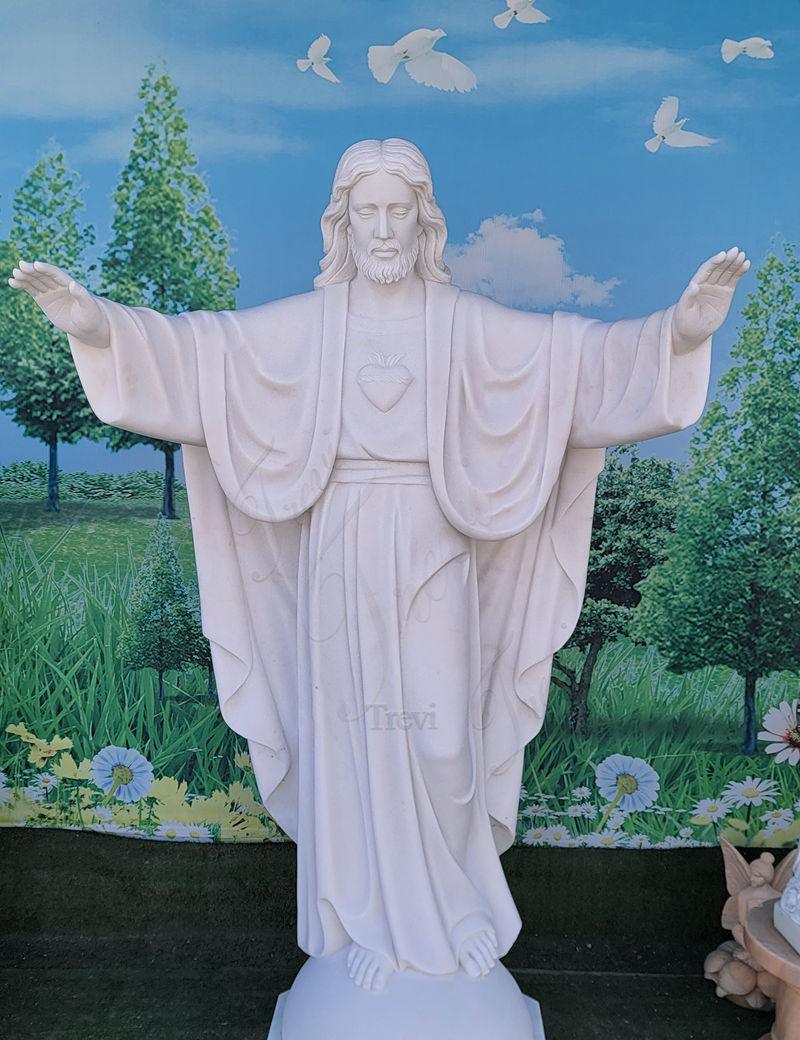 In addition to the churches we have cooperated with, the leaders of other churches would also come here, especially for our marble religious sculptures. Trevi has the ability to work with megachurches. We look forward to every customer who chooses us.
# Other Church Sculptures:
We are not only good at Jesus Christ marble statues. We could make all the holy things that churches need. Marble altars, marble pulpits, marble statues of the Virgin Mary, statues of Our Lady of Fatima, marble statues of St. Anthony, etc., we have all made for our customers. So, if you need it, we could also provide it for you. Moreover, if you buy more than one church sculpture from us, you would also be able to enjoy the discount we give you.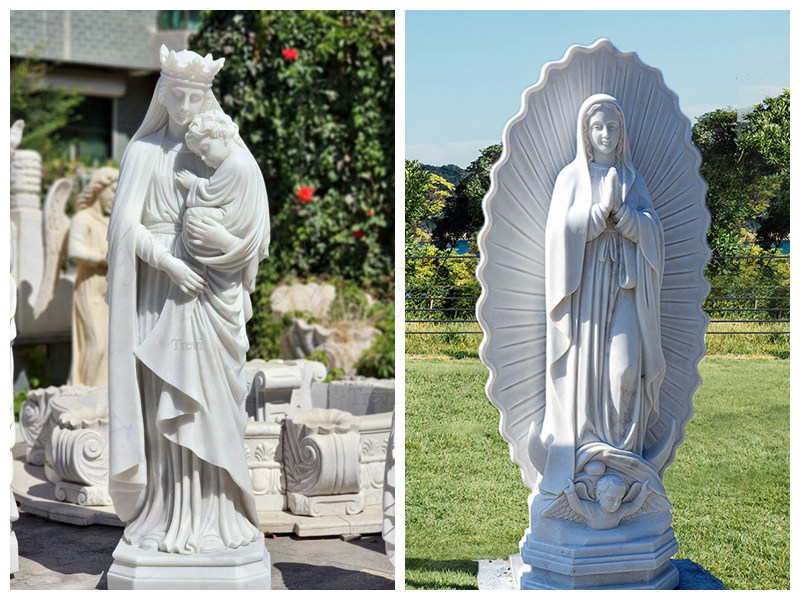 # Customer Feedback:
These beautiful feedback pictures are shared with us by the customer after receiving the sculpture. They would be excited to express their gratitude and satisfaction to us. In fact, this is the simplest intention and wish of us as sculptors. Produce the best marble sculptures and provide professional services. Let every customer who loves sculpture be satisfied.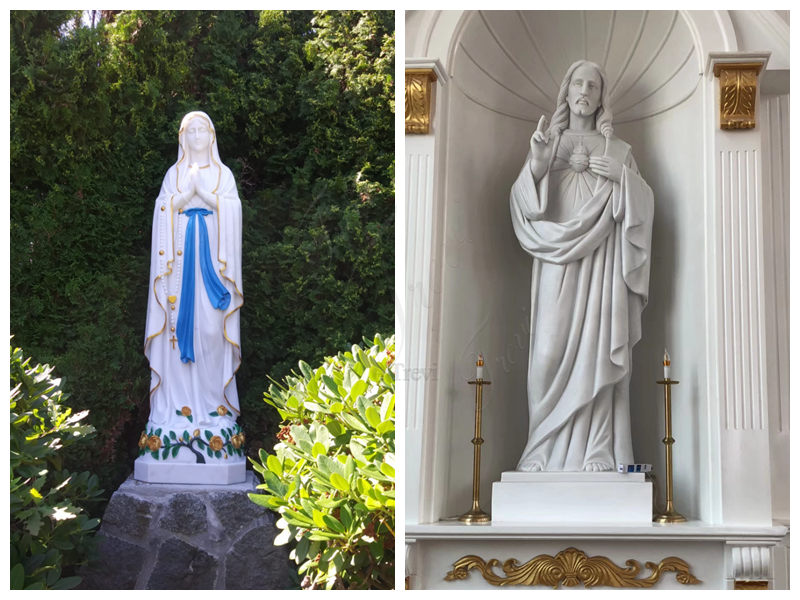 If you want to know more about this Jesus Christ marble statue, please feel free to contact us. Our staff is always at your service.