Introduction to the Statue:
Our Madonna mother and child statue is carved from Natural Marble. Coupled with the skilled and professional craftsmanship of outstanding sculpture artists, every design of the sculpture is very delicate.
The Virgin wears a crown on her head and holds a baby in her arms. The little baby is snuggled up in the warm arms of the Holy Mother. What a sweet picture this is! Sculpture artists used marble to show this scene to everyone vividly.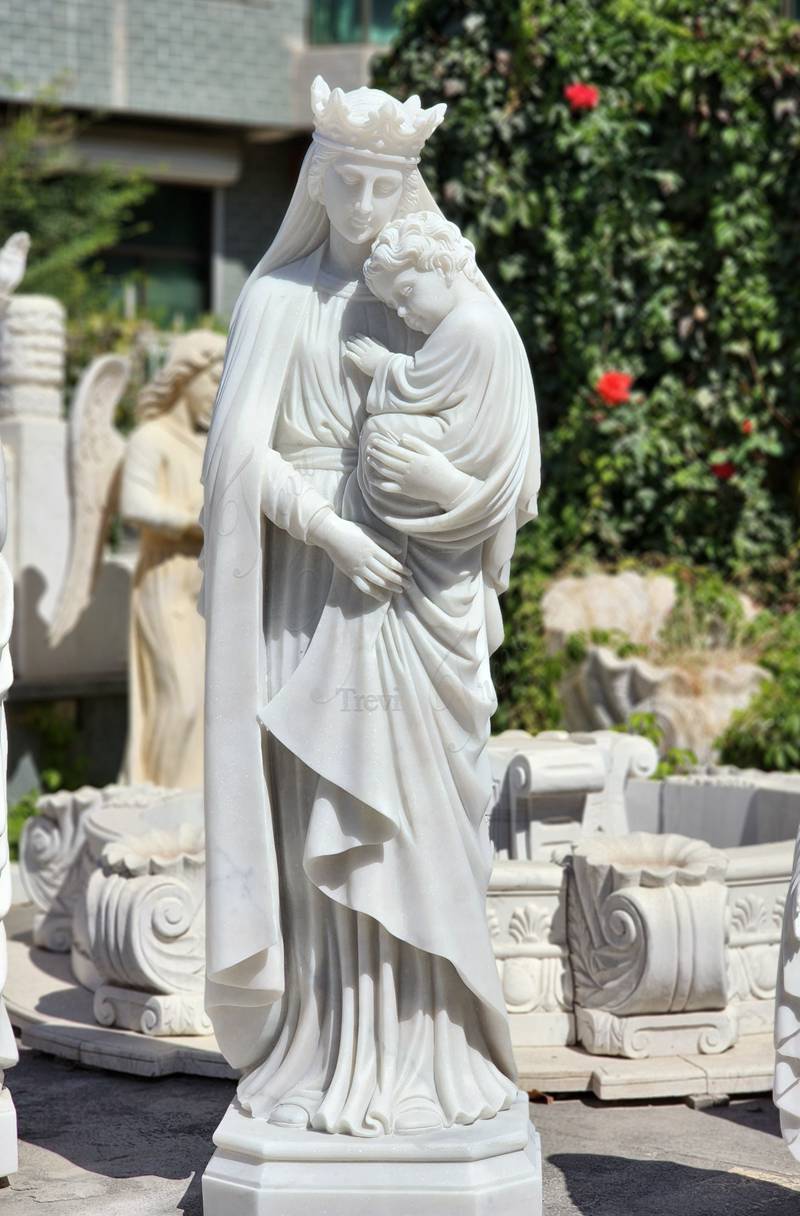 Show Details:
The exquisite marble statue of the Madonna mother and child statue is stunning from any angle. Natural marble gives it a jade-like luster and texture, making them look more holy and pure. The intimate movements of the Virgin and the child are also so natural. Through the marble, the characters are as real as if they have life.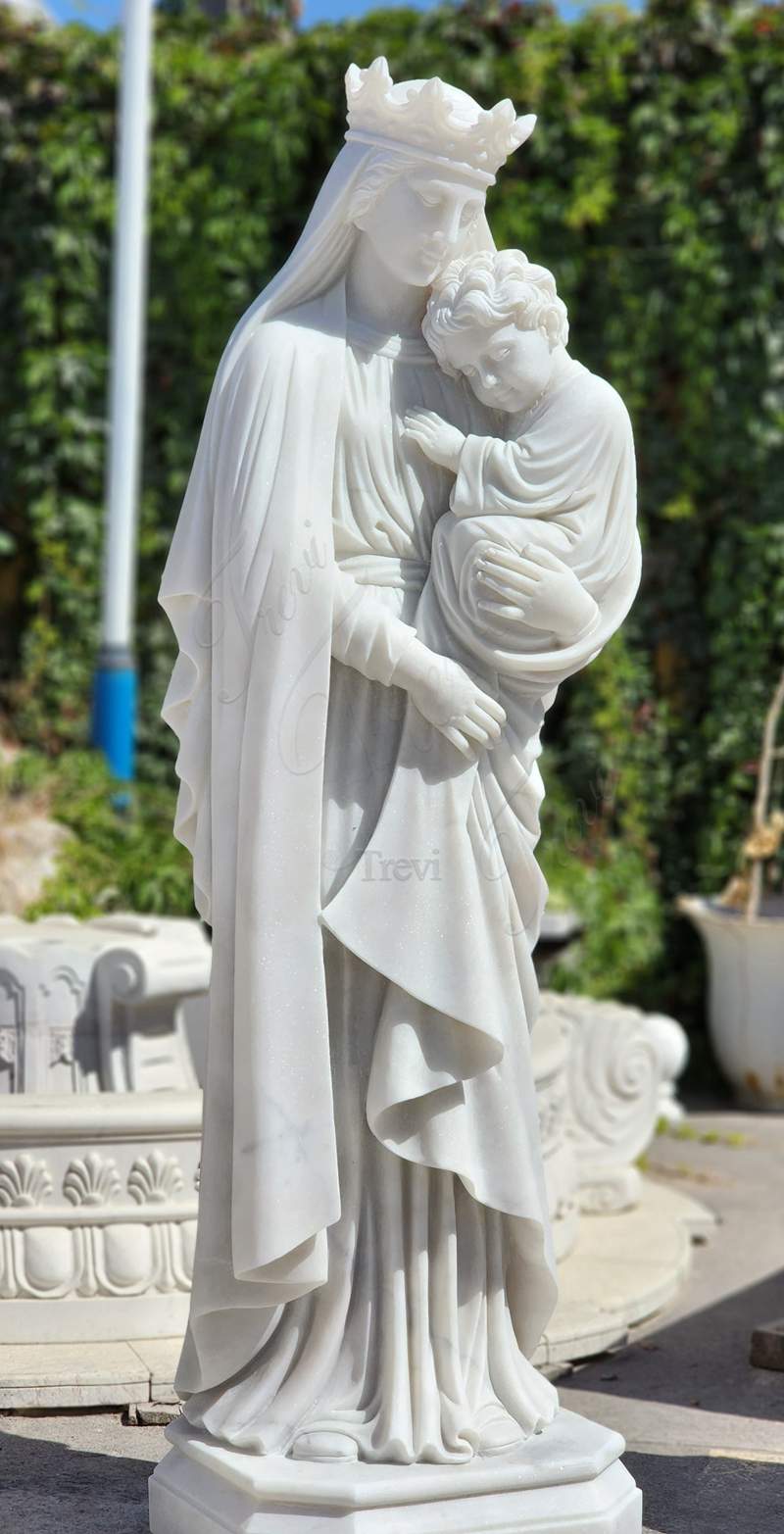 Our Advantages:
39 years professional formal marble sculpture supplier. The quality of the Madonna mother and child statue is guaranteed.
Factory direct sale. The price is reasonable and most people could afford it.
Complete production process. Every step is strictly implemented, responsible for the sculpture quality service and customers.
Natural marble, rich in stock and various in variety. Any material could be supported.
Free insurance service. We purchase full insurance on every marble sculpture we sell. Let you buy without worry.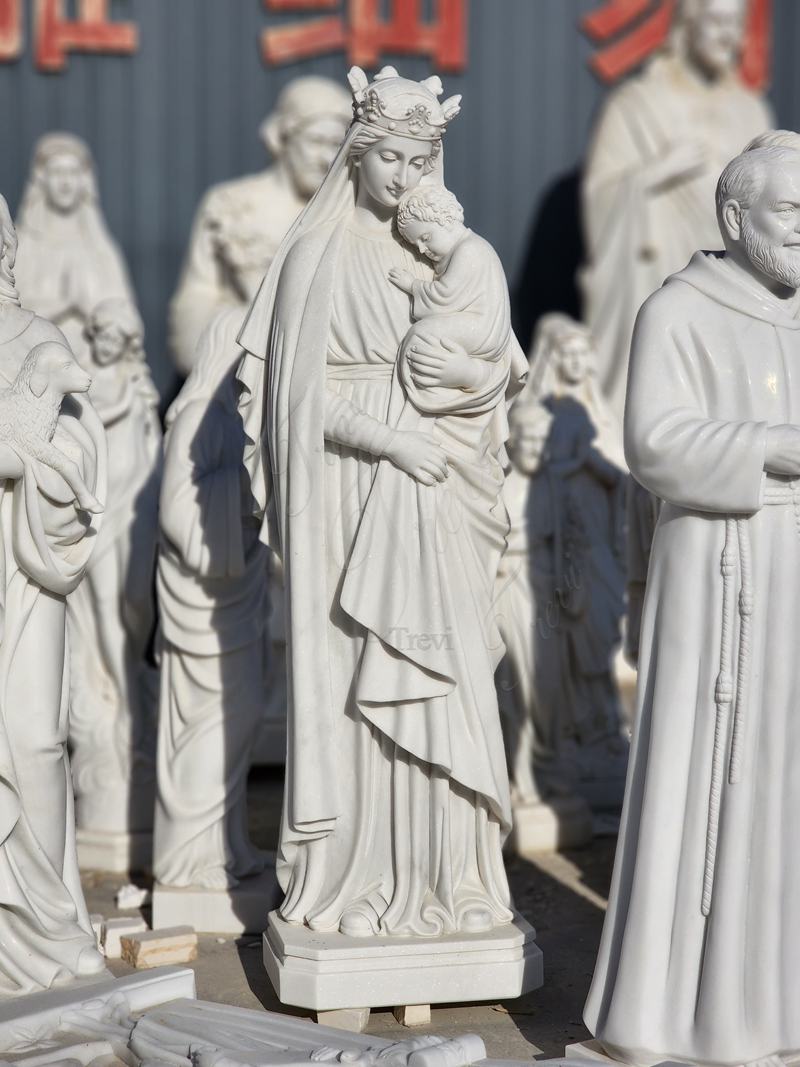 An exquisite marble statue of the Virgin Mary holding a baby is now for sale. Contact us now to buy and you would also be able to enjoy a discount.