Introduction of Marble Fireplace:
Trevi's white marble fireplace surround is a classic design chosen and loved by many customers. We put a beautiful and vivid human head on the fireplace, so it looks more luxurious and refined. Its doors are straight and the fireplace surface has many fine decorations. Every detail of such a fireplace is captivating and stunning. So such a fireplace must be a good choice for your home decoration. Placed in the living room of a classic traditional house, it would definitely add a pop of color to your interior. Of course, our fireplace could also be used as a living room or bedroom with other modern decor or other classic decor styles. Because our fireplaces not only enhance your interior but also bring warmth to you and the interior.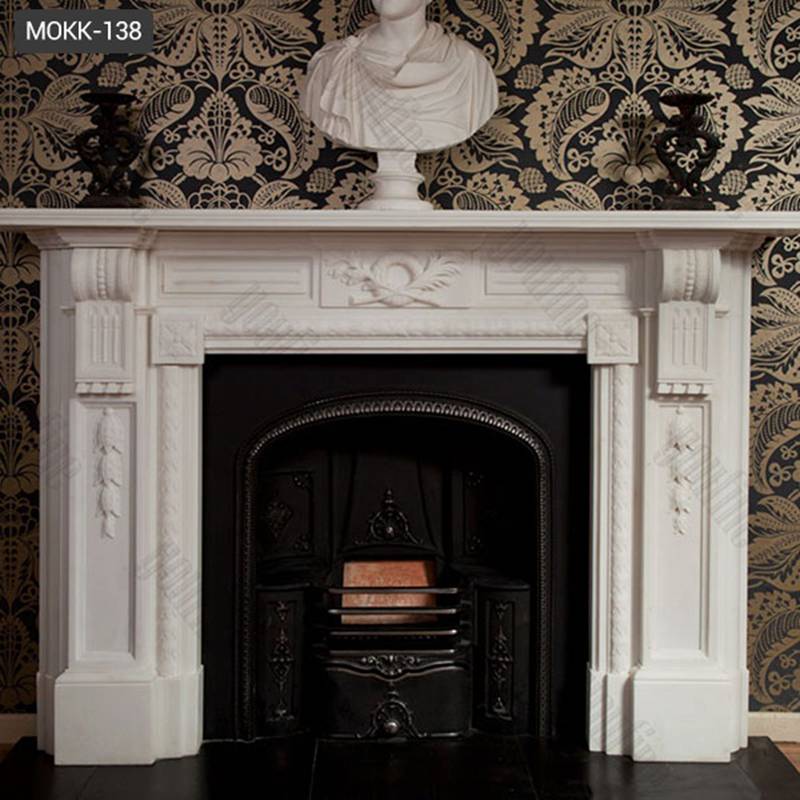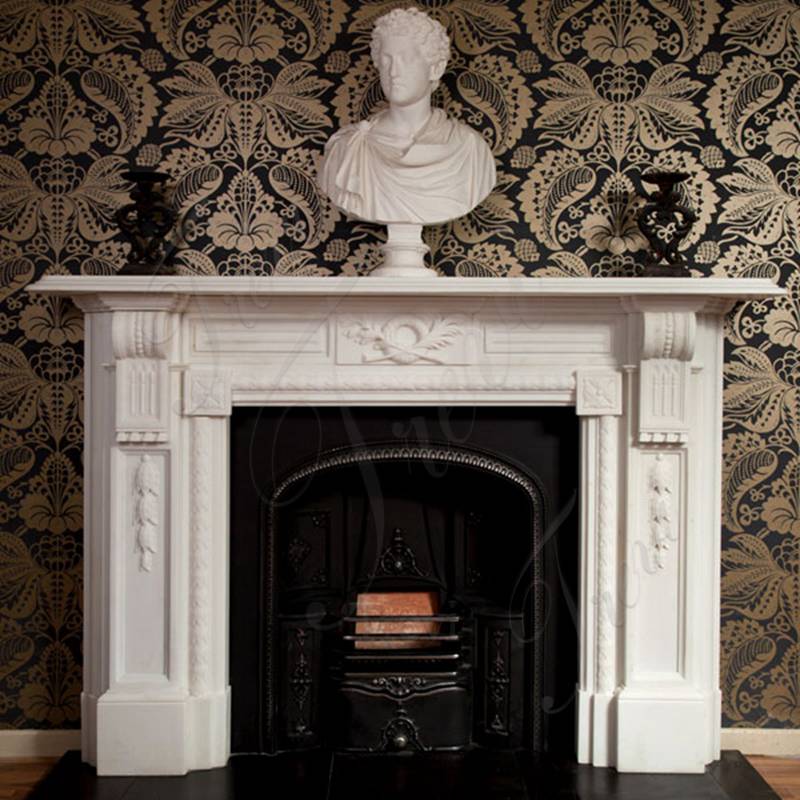 Related Products:
Trevi is a professional marble carving factory, so we have a wealth of designs for you to choose from. Classic French fireplaces, Georgian fireplaces that combine classical and modern, simple and stylish Regency fireplaces, or other complex fireplaces, double-layer fireplaces, etc., as long as you need them, we would try our best to meet your needs. Trevi has hundreds of classic or modern white marble fireplace designs to choose from. Our marble fireplaces come in a variety of periods and styles, so there's always one to suit your decorating needs. Of course, if your order is very urgent, we still have a large stock in stock to ensure fast delivery.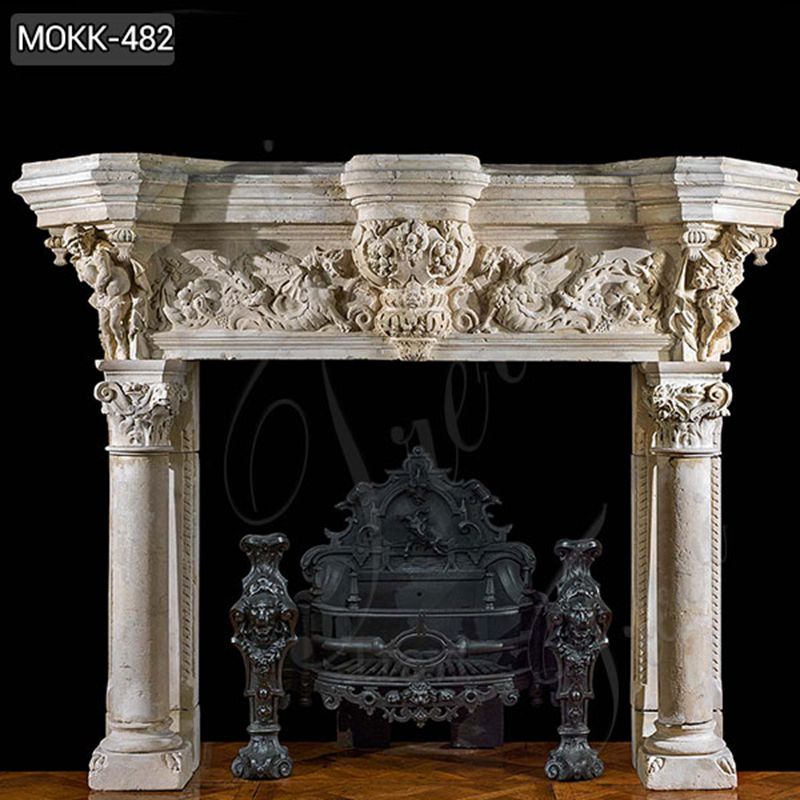 Reasons to Choose Trevi:
1. Hand-carved every detail
Every detail on Trevi's white marble fireplace surround has been hand-carved by our talented artists. Our artists have learned marble carving techniques since childhood and have very rich experience and superb skills. And they are very professional in marble carving. And we have artists who specialize in carving fireplaces. They have decades of experience in fireplace carving. And our artists paid great attention to the overall effect of the fireplace. So all the details are not only carved very three-dimensional and beautiful but also very harmonious.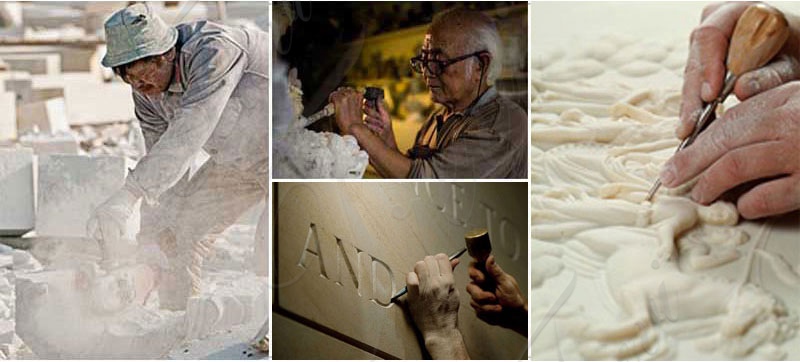 2. Various marble materials are available:
Trevi is a professional marble carving factory. We would use high-quality natural marble material for all marble fireplaces and other marble products. As a decorative art, fireplaces have strict requirements on materials and carving details. Therefore, we must use high-quality A-grade materials to make the fireplace. Of course, Trevi has a variety of marble materials for customers to choose from, such as classic Carrara marble, Hunan white marble, Sichuan white marble, sunset red marble, etc.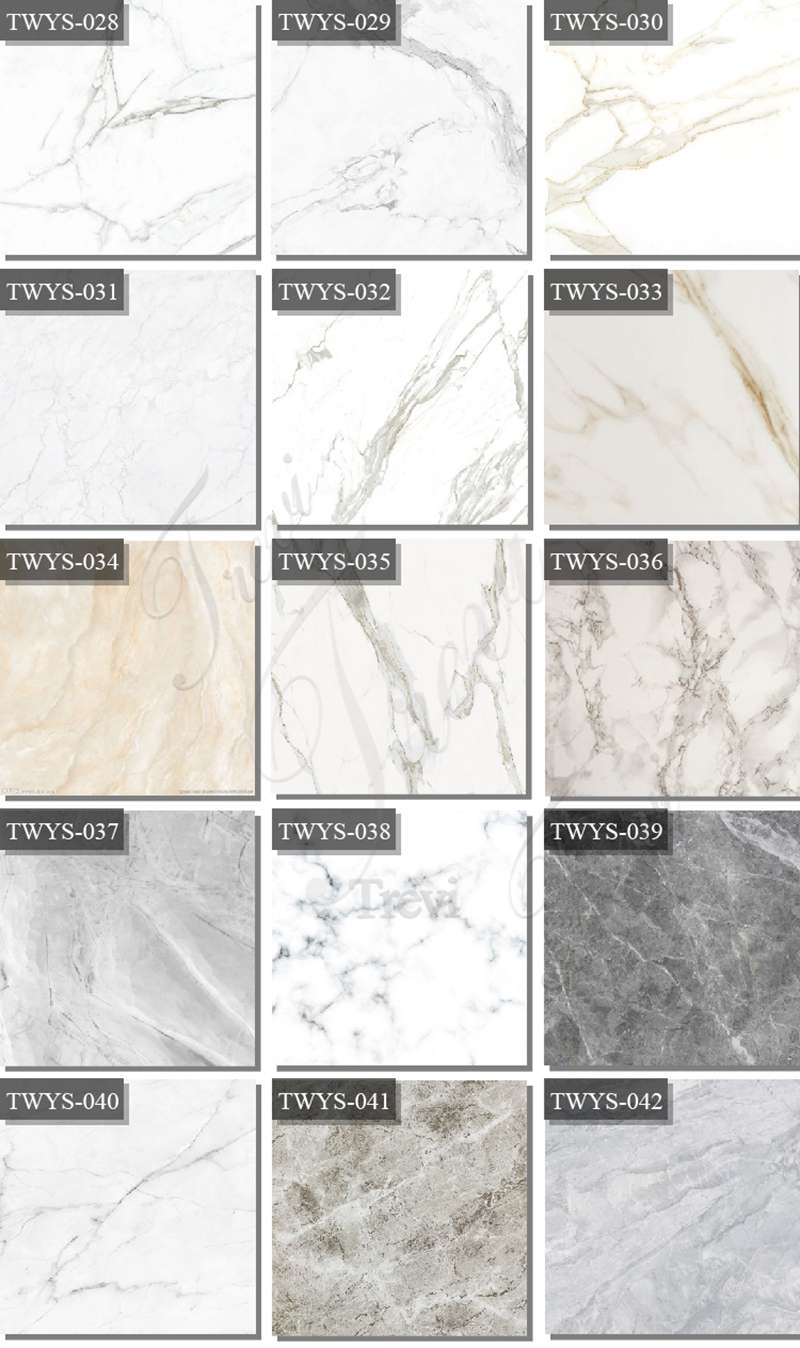 3. Precise size:
Trevi is very strict and precise in size control. Our professional sales staff would confirm the various sizes of fireplaces with customers before production. During the production of this white marble fireplace surround, our professional artists are also very strict on the dimensions, and each dimension has an error of no more than 5mm. Make sure the fireplace could be installed smoothly.
4. Product inspection and installation testing:
Because in the production of the fireplace, fireplace cover, hanging board, shank, thigh, and bottom plate are produced separately. And after all the parts of the fireplace are finished, firstly, our professional QC team would check the quality and carving details of the fireplace. Our crew then performs installation tests to ensure that the various parts of the fireplace fit together perfectly. We would send you an installation video to help you install your fireplace easily.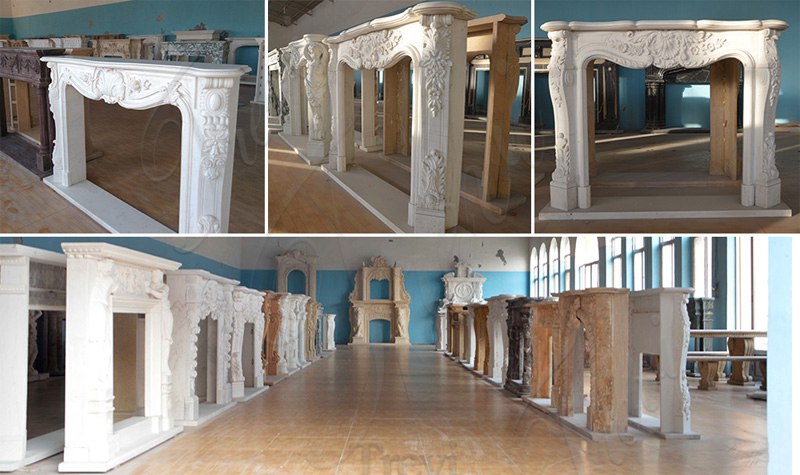 5. Rich export experience:
Our marble products are exported all over the world all year round. Therefore, Trevi would provide customers with the most complete and comprehensive pre-sales and after-sales services. We could provide home delivery as long as you tell us your address. In addition, we would also purchase full insurance for our customers to ensure the safety of the goods. If there is a problem with the goods, we have a professional after-sales team to solve the problem for you in time.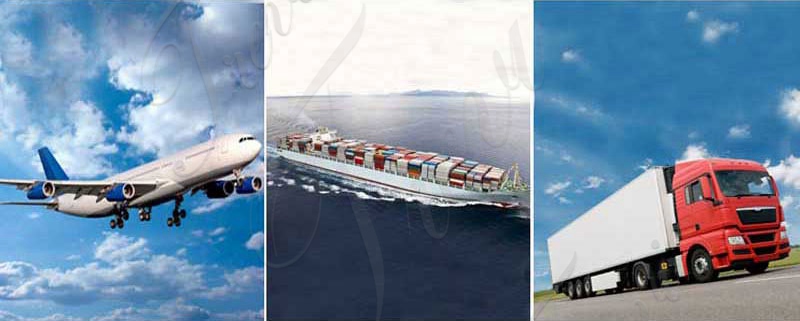 6. Packaging improvements and upgrades:
In order to prevent the marble fireplace surround from being damaged during transportation, Trevi has improved and upgraded the packaging of the fireplace to ensure that the fireplace could be safely transported to customers.
First, we'll wrap the fireplace surface with soft foam.
Then, it would be packed in a fully enclosed wooden box with a thickness of 3 cm.
Secondly, 5 cm thick foam boards should be added on both sides of the wooden crate to slow down the collision during transportation.
In addition, between the fireplace panels and the fireplace panels, you would increase the amount and thickness of softness and fill the empty spaces with foam and softness to prevent the fireplace panels from wobbling inside.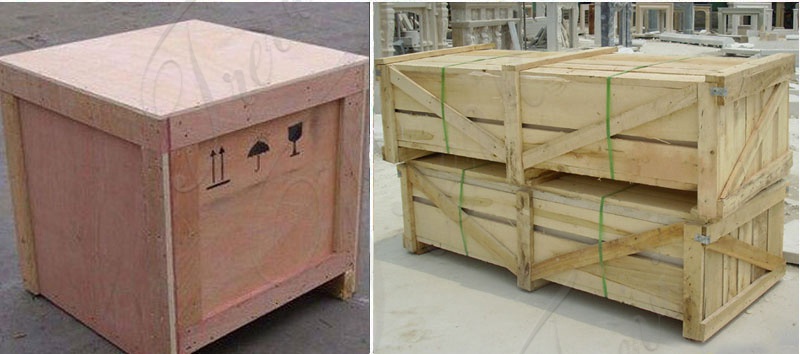 We are factory direct sales, so we could give you the best price. So what are you still hesitating about? Please contact us if you are interested in our marble fireplace surrounds.