Gazebo Introduction:
This is an outdoor garden gazebo we made for our Irish client. For this gazebo, we chose sandstone as the raw material, with a retro red iron roof on the top. So the whole gazebo has a very rustic and classic charm. When he appears in the middle of the outdoor lawn, against the blue sky and white clouds, he would form a beautiful scenery with the surrounding scenery. Moreover, it matches the design style of the surrounding floors very well, and the whole scenery is integrated, making people feel unparalleled charm. Our clients chose to have their wedding trial vows in this gazebo a wonderful experience.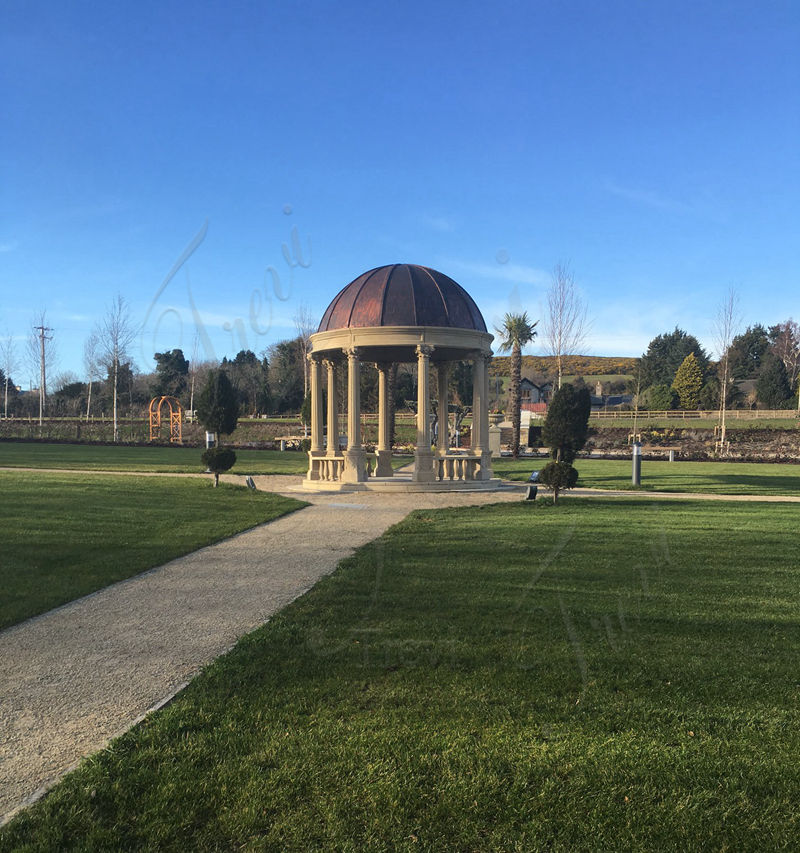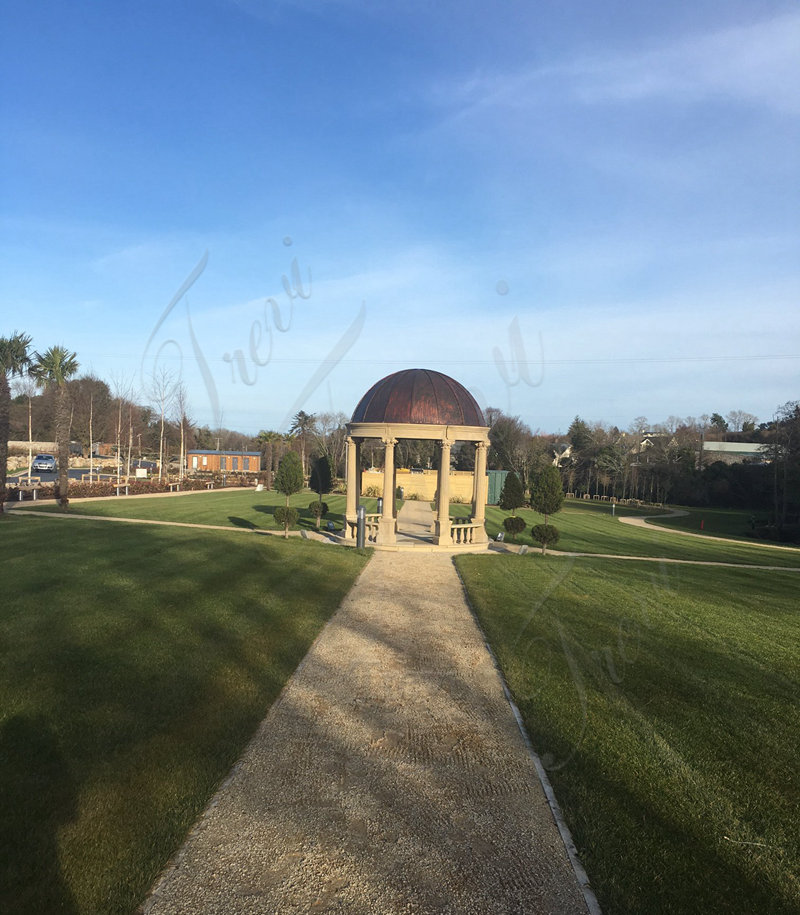 Other Design Collocations:
Like this kind of sandstone outdoor garden gazebo, we have many other designs besides this clean column and gazebo design. For example, the brim of the gazebo could be customized, and you could choose the whole piece without gaps design, you could also choose an iron top with flower and grass designs, or you could choose without an iron top. For the pillars, in addition to the pillars with few carved details, you could also choose some pillars of figure statues, such as beautiful Greek girls, which are the first choice for many outdoor gazebos.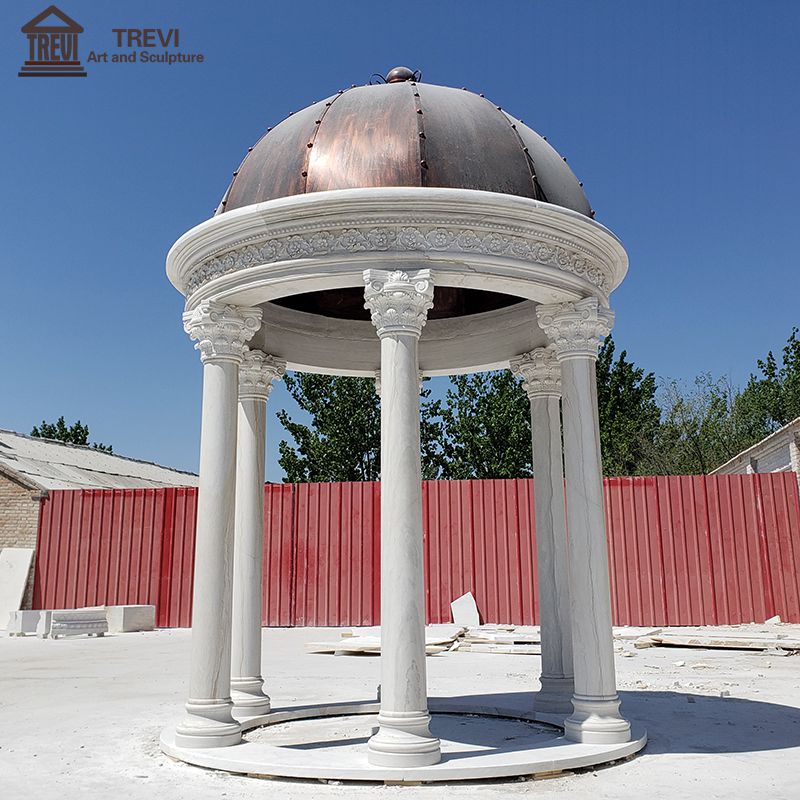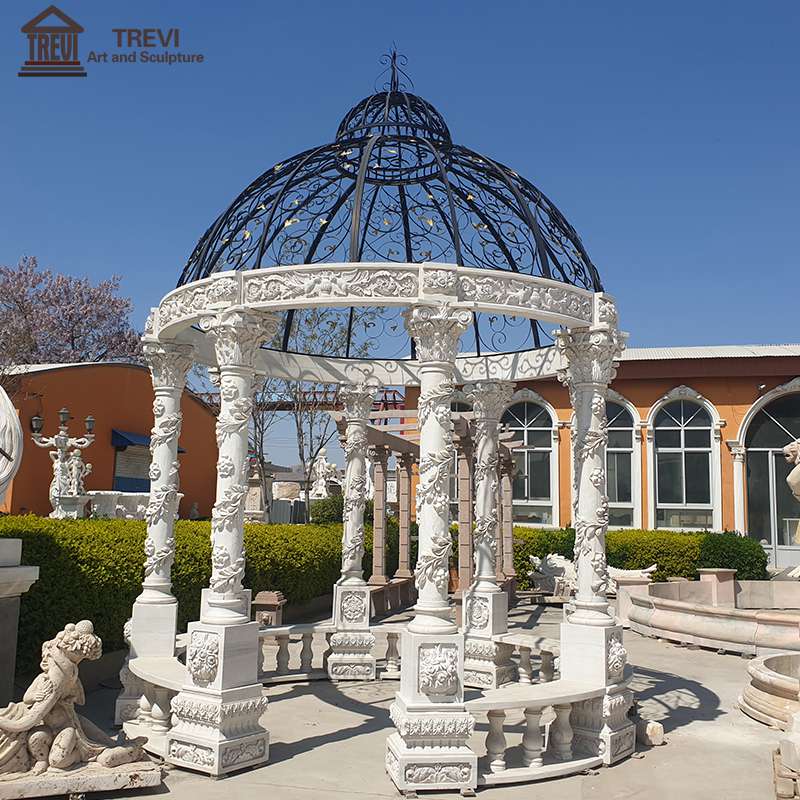 About the Quality of the Gazebo:
When we make outdoor gazebos for our customers, we would first consider safety factors. Since we are a team established in 1983, we have also produced outdoor gazebos for decades, so we have a good grasp of the proportion of gazebos. And the materials used are very rigorous. Every interface part of our gazebo is pre-embedded with steel bars, so our gazebo is earthquake-proof and fire-proof. Our customers live by the sea or live in some storms Great place, they say our details are still solid and like new after they've had them for a decade.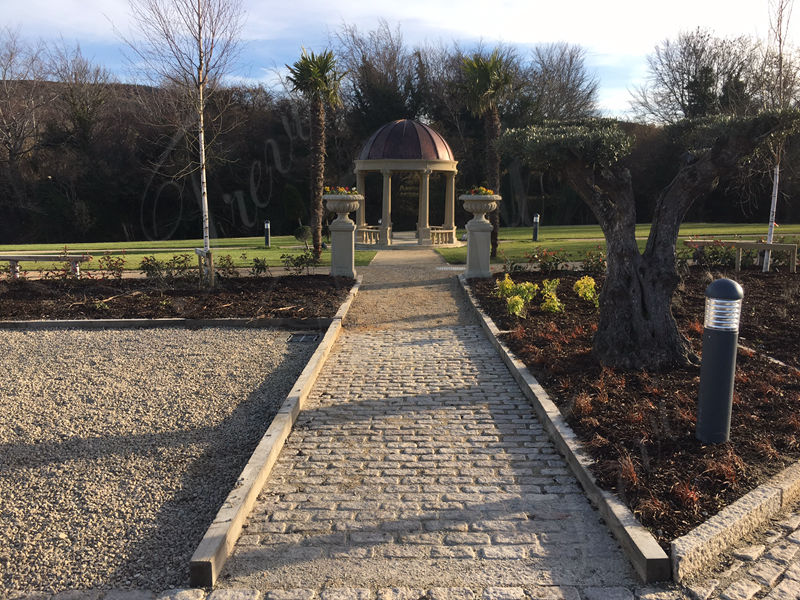 Story Between Customers:
One of our customers shared with us that their house, unfortunately, caught fire before, but our gazebo was still very strong and beautiful in the ruins. After he changed his new home, he placed an order with us again. A new set of gazebos to go with his new home, which he thinks are simply amazing.
And because we are very careful in choosing the materials for the gazebo, and we choose high-quality materials, our two days could often guarantee to serve customers for more than a hundred years, and then it could be passed down from generation to generation.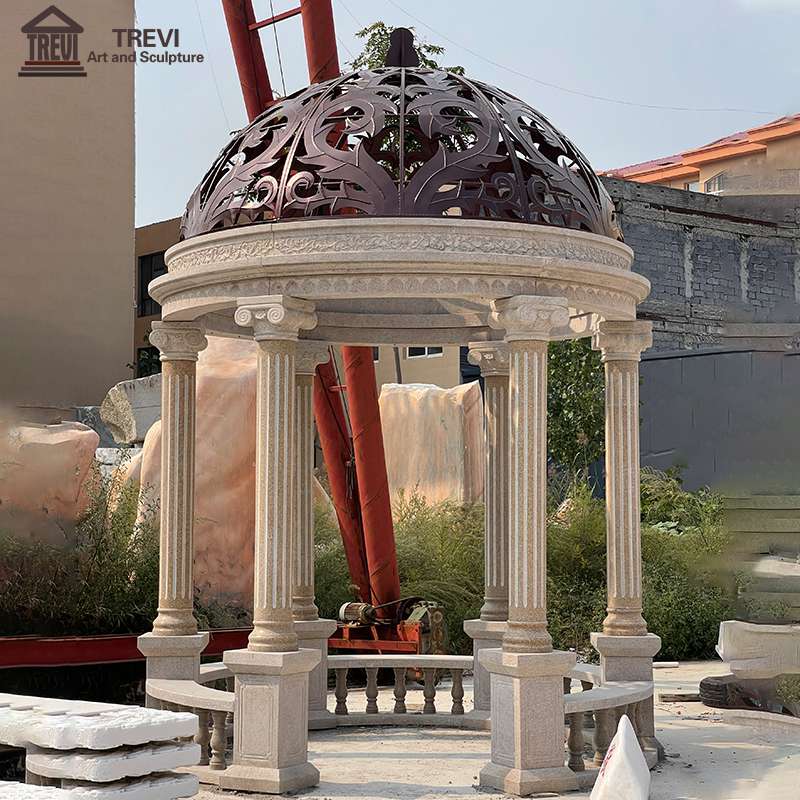 Gazebos Could Shine in Many Places:
Gazebos like these could be adorned in many venues. It could be used as a leisure place in your own manor, or it could be decorated in some restaurants or places for drinking coffee on the street. We have customers who choose to make a relatively large gazebo, and then use it as their greenhouse to plant flowers, some customers choose to use such a gazebo as a toilet, which is a very incredible thing. There are also customers who choose such gazebos as the center of their community activities. Anyway, the gazebo is a very versatile decoration.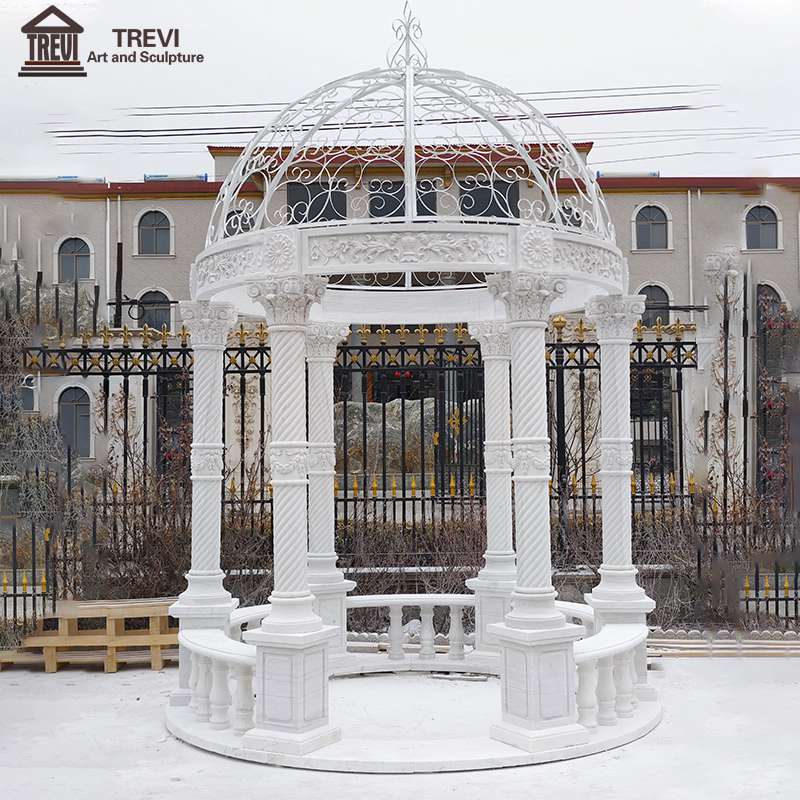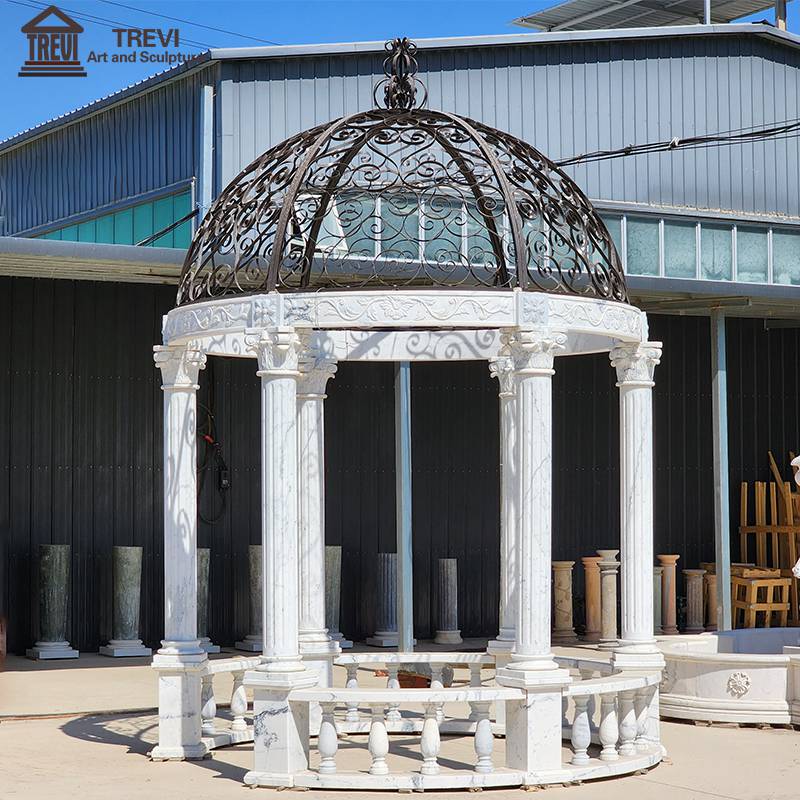 As a production factory that has studied outdoor garden decoration for many years, we have very rich experience in the production of outdoor gazebos. If you are looking for a suitable outdoor gazebo supplier, Trevi would be your good choice.