Marble Gazebo Description:
This white marble gazebo is for sale, which is arved from natural marble. In order to better meet customer requirements, our designers specially designed it into a square shape. The pure white pavilion with exquisite carved decoration gives this pavilion a romantic character. According to the customer's preference, we chose a silver iron design for the top of the pavilion. The overall style of the pavilion is very dreamy.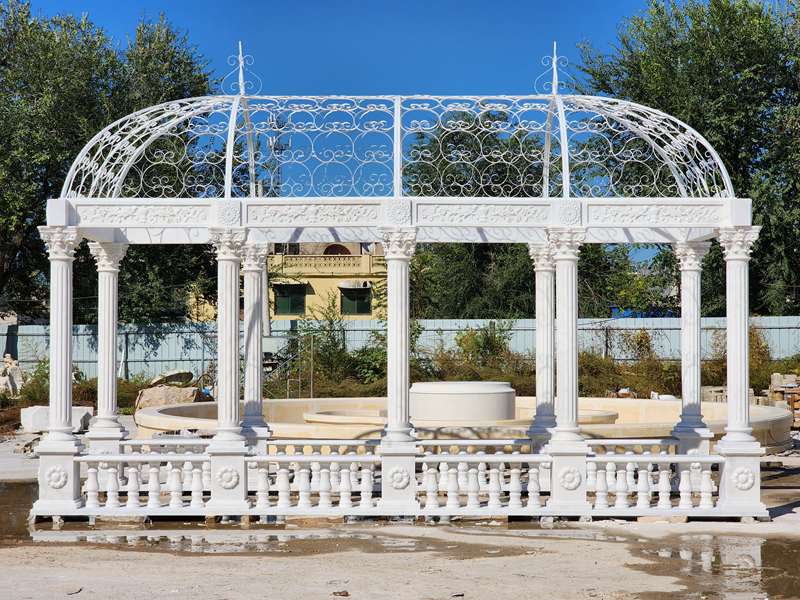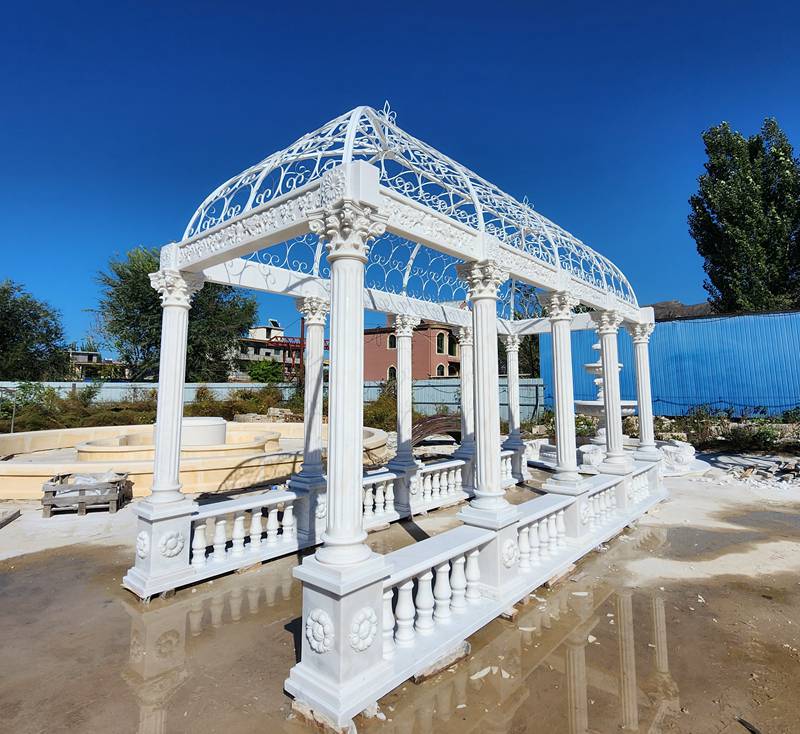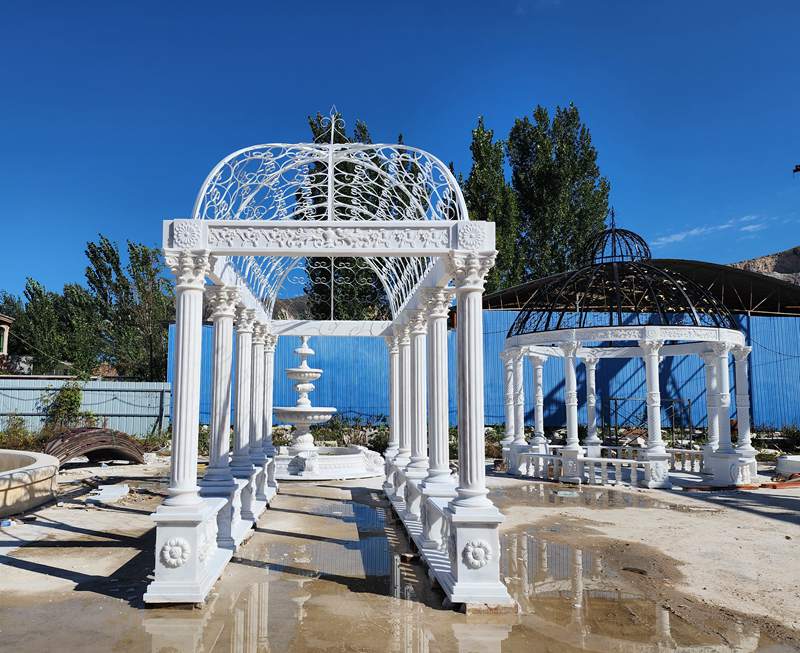 Show Details:
This is a marble gazebo outdoor that is exquisite in all directions and has no dead ends. We paid great attention to the details of each part of the marble pavilion. We handled the carvings on the beams on the top of the gazebo and the connection of the joints very well. Our gazebos are so refined that you won't see anything out of place.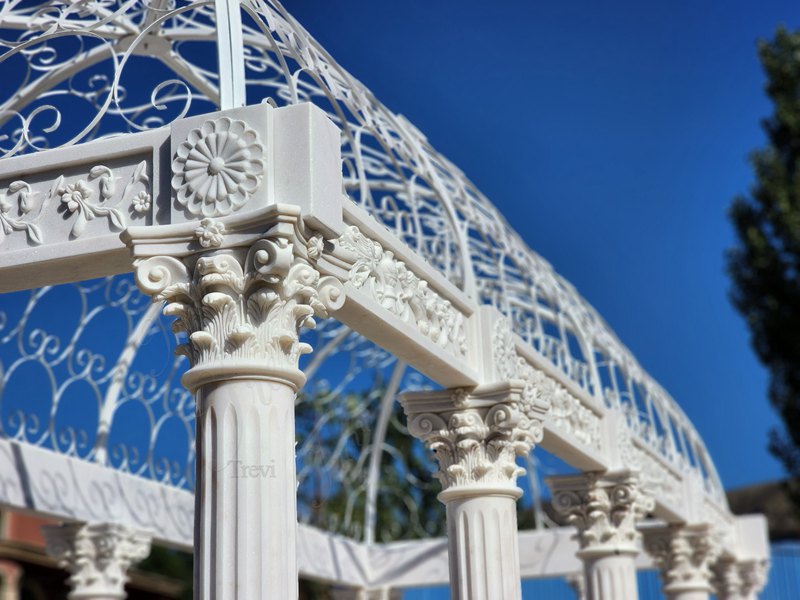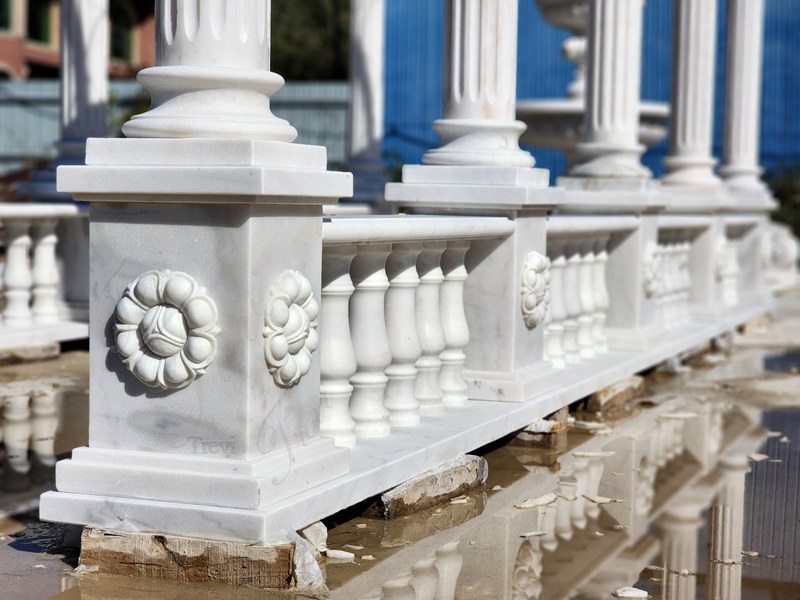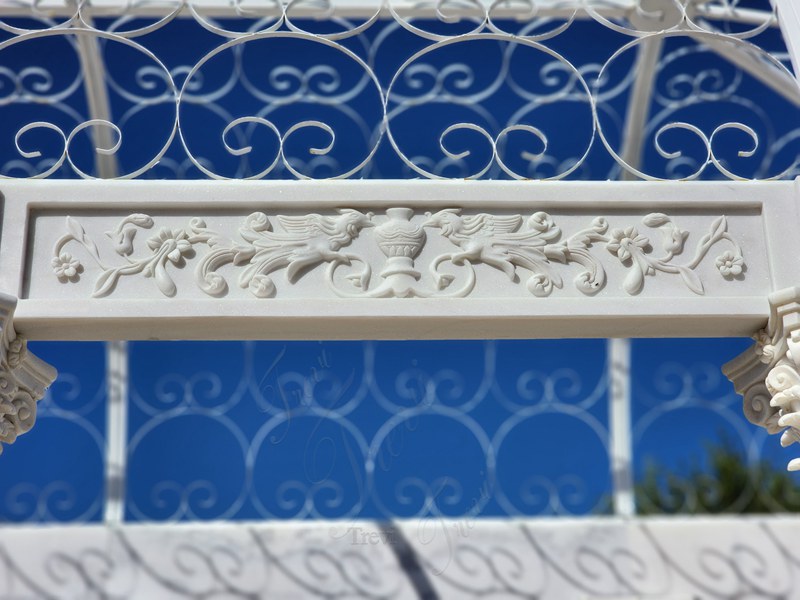 Security:
For large-scale decorations such as marble column gazebos, everyone may focus on safety and load-bearing issues in addition to aesthetics. At Trevi, you don't have to worry about that. All our pavilions are shockproof and reinforced. Common stone piers and columns have steel bars in the middle; U-shaped tubes are installed on the top beams; some joints are also separately reinforced. We have foreseen and protected against some security issues in advance.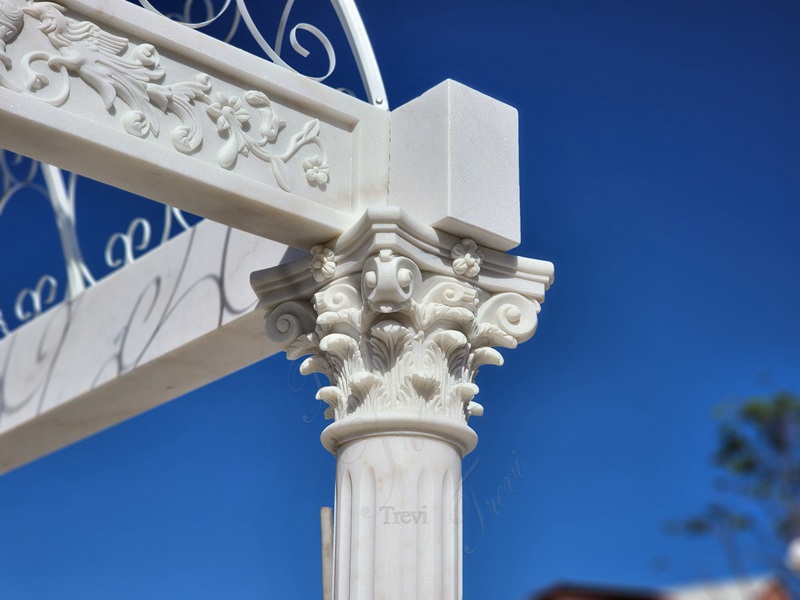 The Installation of The Gazebo:
The installation of the white marble gazebo is a crucial step. We usually give customers detailed installation instructions. We could provide installation videos, installation details, and online installation instructions. Now that the new crown epidemic is released, we would also launch on-site installation services.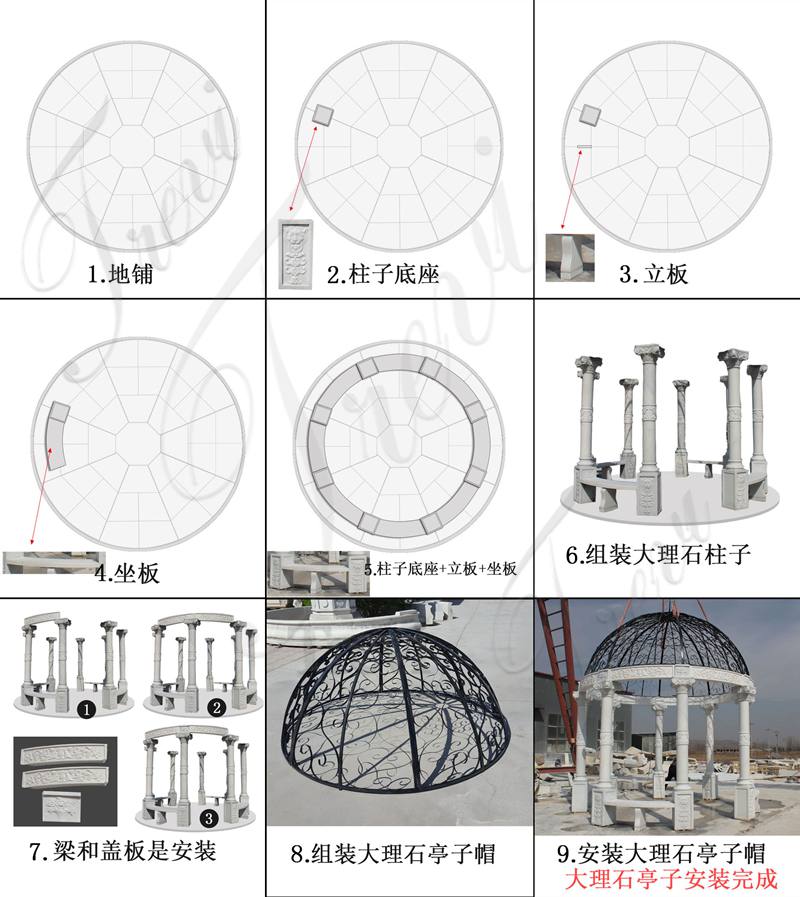 Places Where Gazebos Could Be Placed:
White marble gazebo is a very affordable outdoor decoration. It has both practical and aesthetic value. On the one hand, people could use it to rest and chat, on the other hand, it is also very beautiful as a simple decoration. Common places to place marble gazebos include communities, parks, and private villas.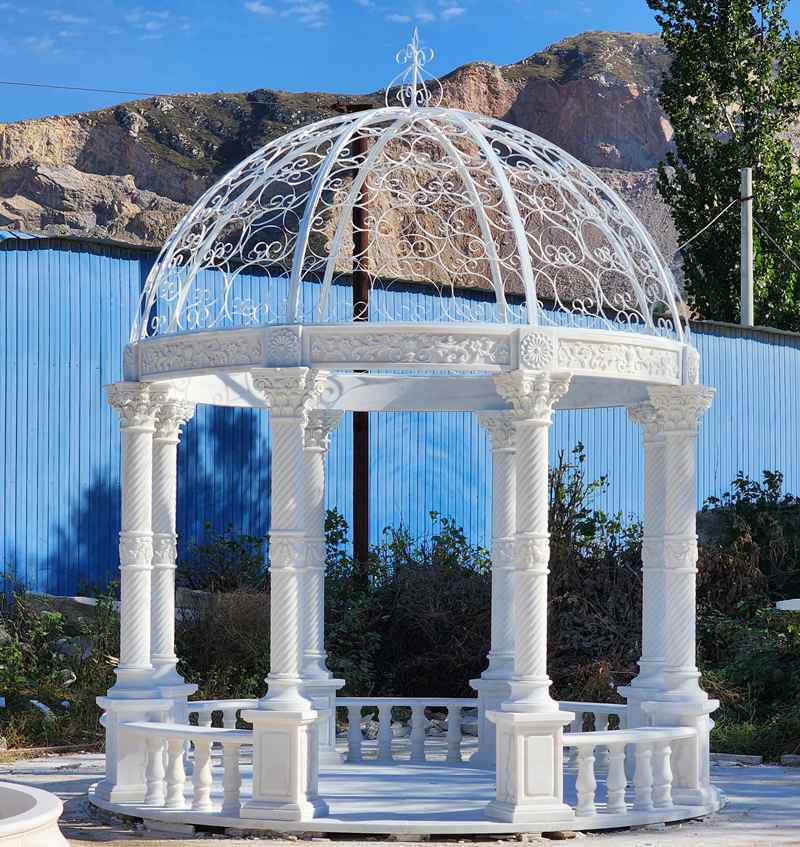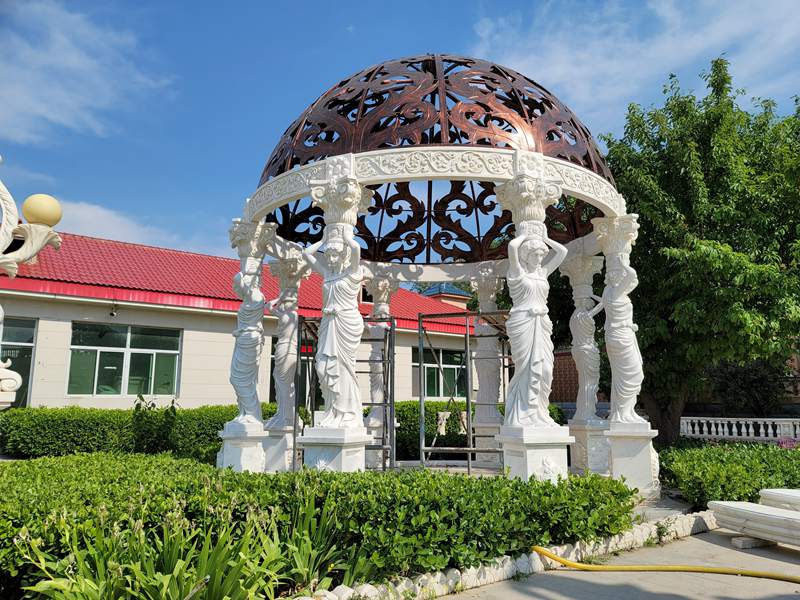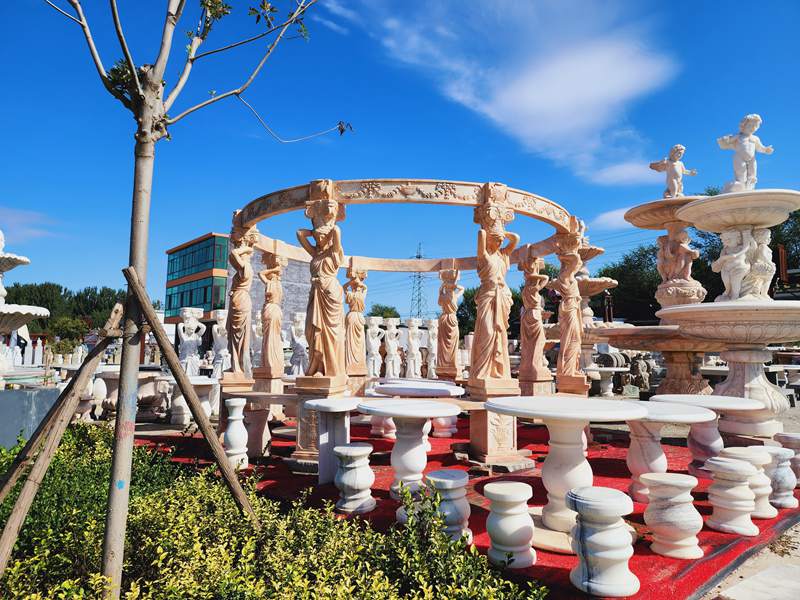 You could contact us for more information about this Marble gazebo for sale.