The white sculptures of trees are landscape architecture for a large exhibition. Its idea comes from the beautiful lotus. Pieces of lotus constitute a tree. The designer's creative idea of showing a big image with small things has been recognized by many people.
The tree sculpture is solid as a whole. In addition to the huge canopy at the top, the artists also specially made a hollow design. The design of one more layer makes this stainless steel tree sculpture look a little more light.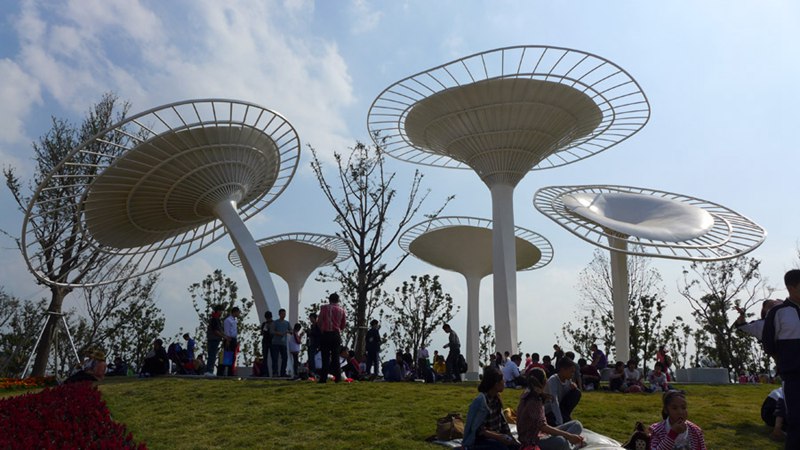 Space Concept of Tree Sculpture:
This landscape architectural tree sculpture reveals the close relationship between the form of the lotus and the architectural structure. Through the variant design of the "Lotus" shape, structuralism is adopted, and the visual relationship between virtual and real is fully used in the surface design of landscape architecture to strengthen the sense of space and create "architecture in nature, architectural nature".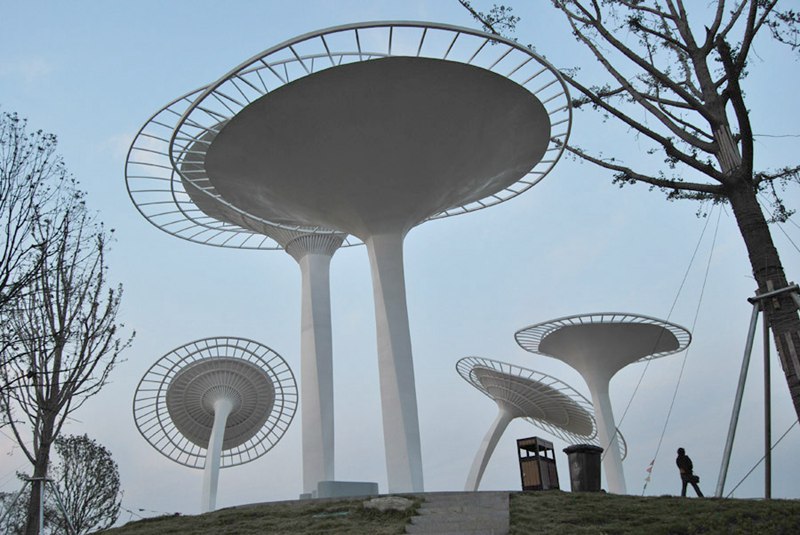 Fine Details Show:
Such large-scale outdoor landscape architecture is simple to design, but it is not so easy to actually make it. But out of enthusiasm and professionalism for sculpture, our engineers could naturally overcome all difficulties, make the details to the extreme, and present the best display effect.
Even if it is partially displayed, we couldn't see anything wrong. From design to welding to coloring, all the details of the tree sculpture are well done.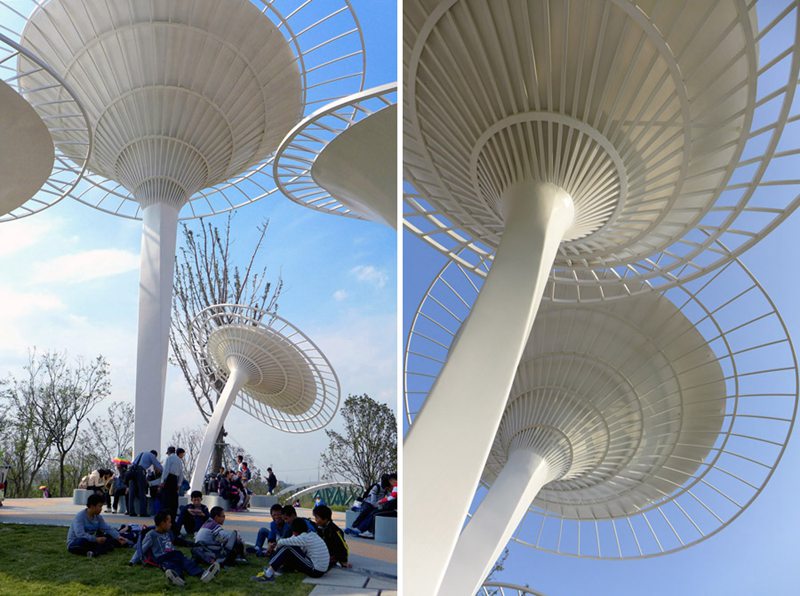 Trevi's Strengths:
We have undertaken public landscape projects for large-scale exhibitions, and designed or produced large-scale outdoor landscape sculptures that fit the theme and venue.
Trevi has 40 years of experience in stainless steel sculpture production, a professional QC team to check the quality and a mature production team.
A professional design team could provide original design services. We could work out the most suitable plan for you according to your needs.
Whether it is a large outdoor public art sculpture or a small home decoration sculpture, Trevi has the ability to complete and satisfy you.
If you are interested in our outdoor metal tree sculpture, welcome to contact us.