Sculpture Introduction:
This huge public art piece is an outdoor statue made of modern steel. This statue has a very beautiful name called Ripples. It is inspired by fish, and its side is designed like a fish scale. And its raw material is metal, which can be reflected in sunlight or other light after polishing, showing a kind of gleaming feature like fish scales so that this sculpture is full of charm and attracts the attention of many customers and tourists.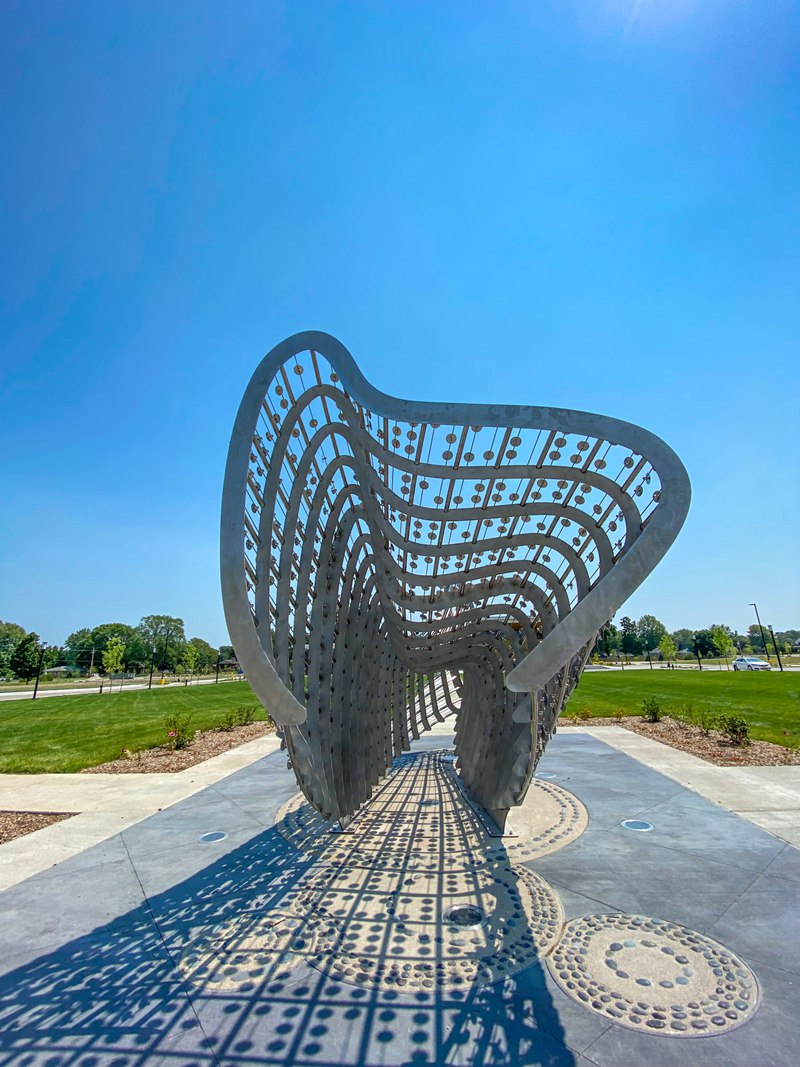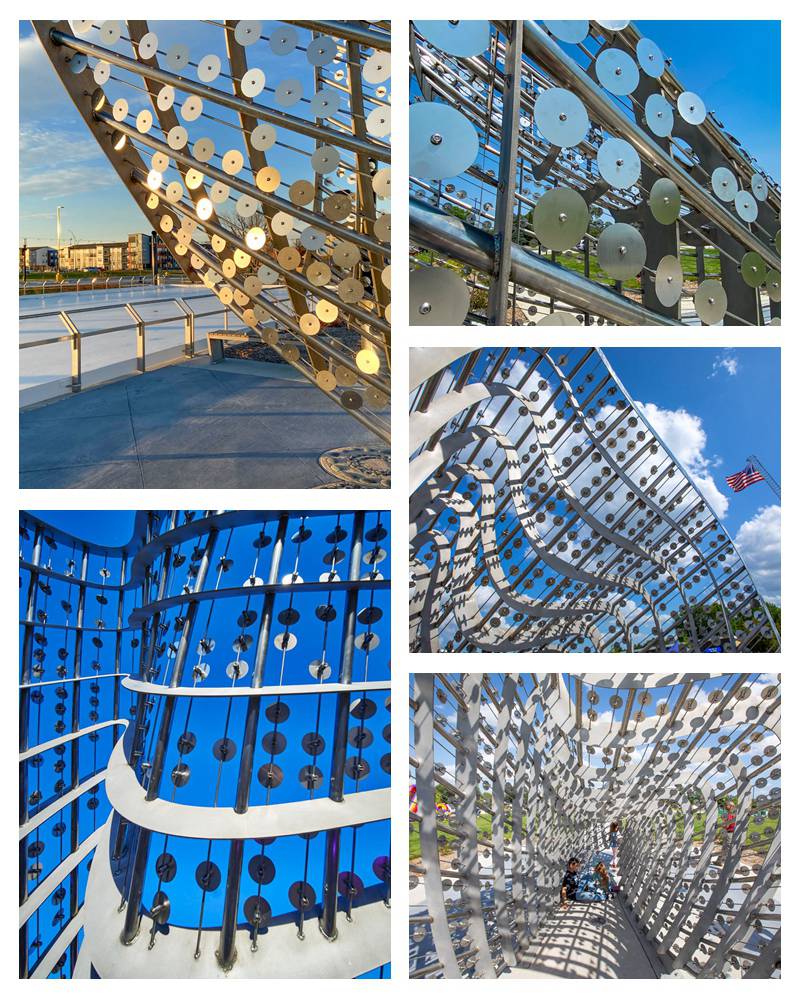 About the Original Sculpture:
Ripples / Reynaldo Correa Johnston's new town center development will include a number of public artworks. In early 2020, the Arts Council issued a call for proposals for an iconic work in the city center. Ripples by Eames artist Reinaldo Correa has been selected by the Arts Council and Johnston City Council. The 12-foot-tall steel and aluminum sculpture will be installed in spring 2021.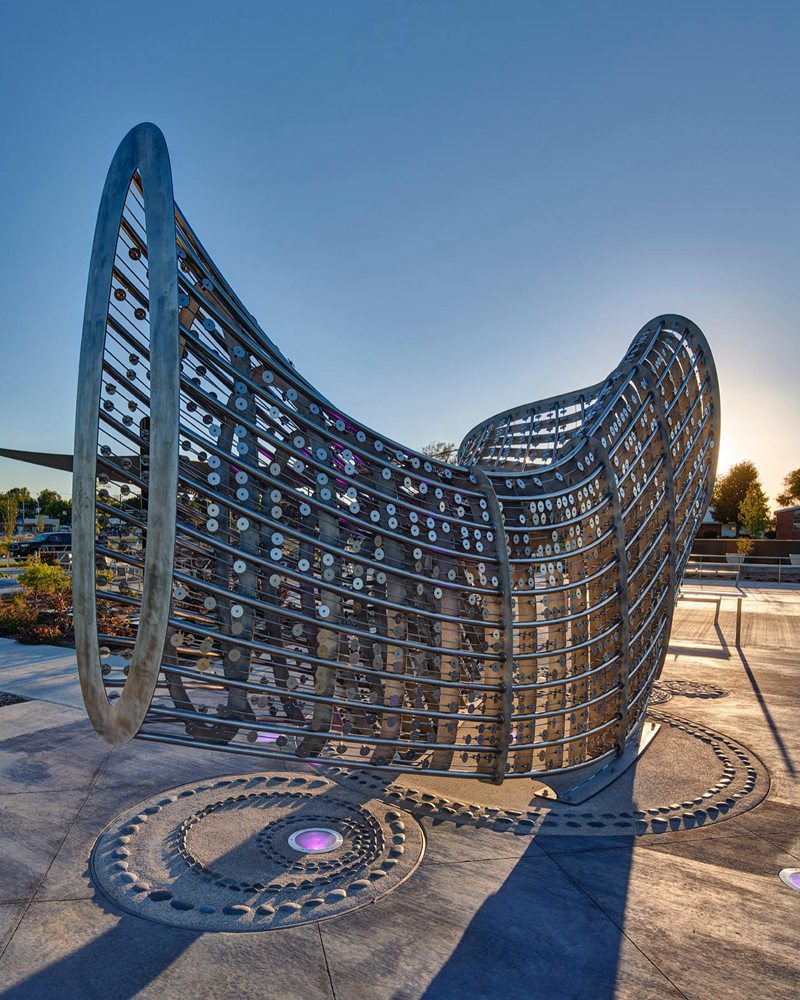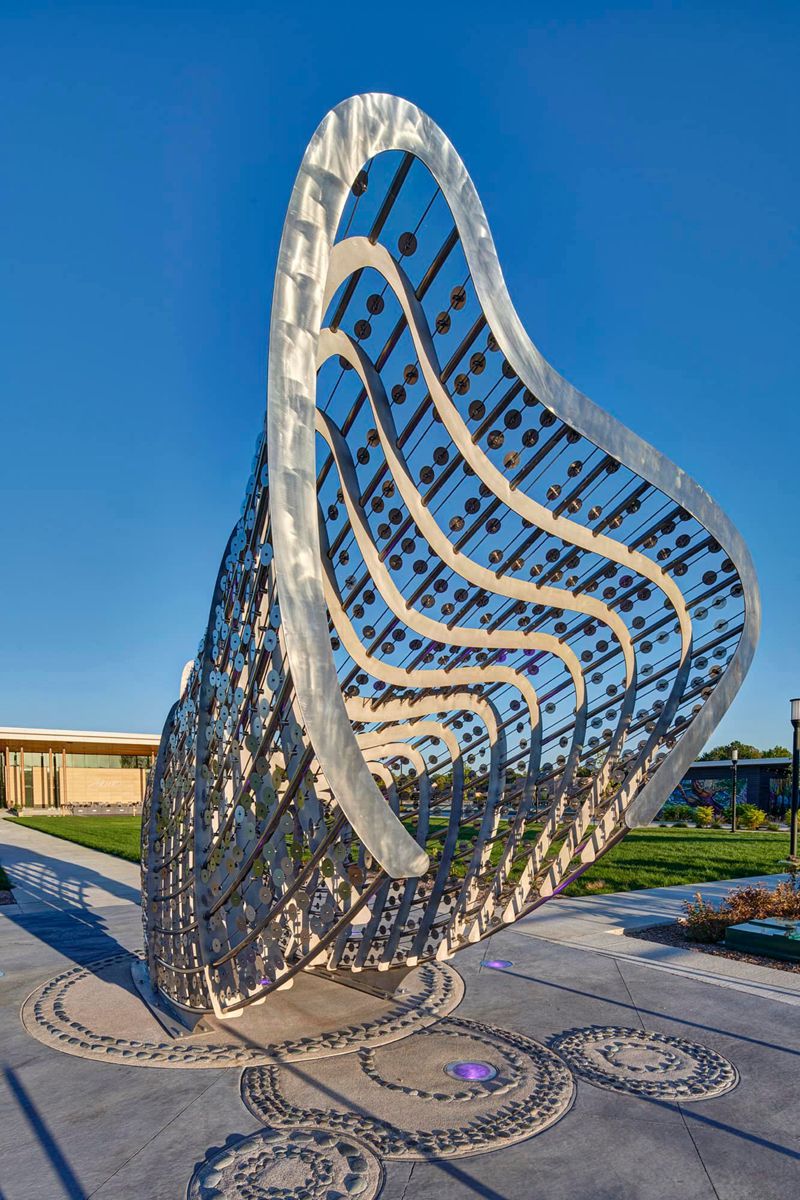 Custom Designs to Meet a Variety of Needs:
Like this public art piece sculpture, you can choose to use stainless steel as the raw material, or you can choose to use aluminum or copper. And this huge fish statue can be customized in size, and its surface is not only available in silver and white, but can also be painted in other beautiful colors according to the different needs of customers.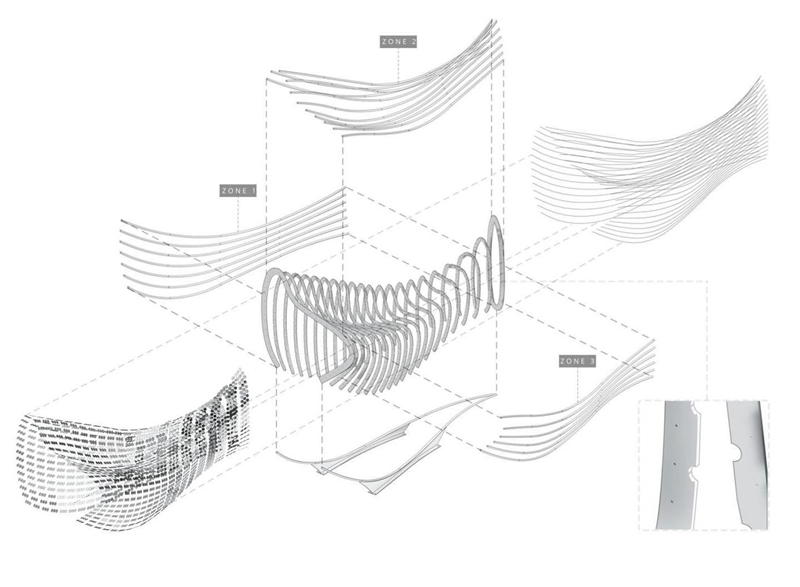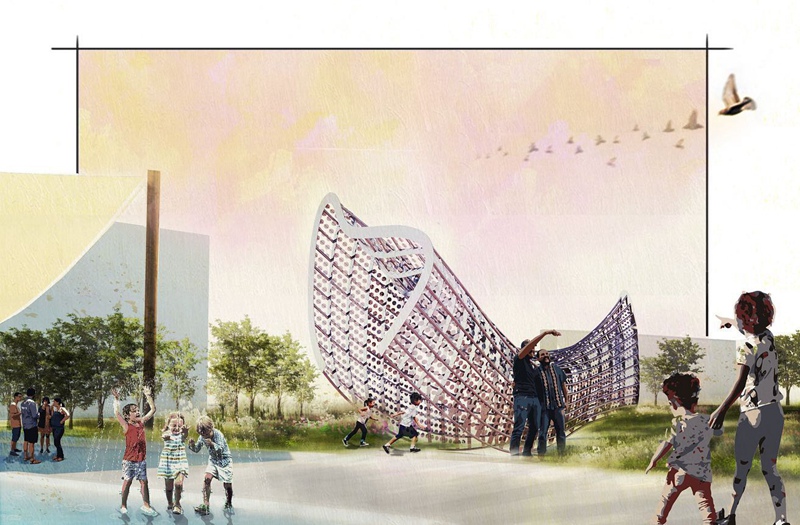 Lighting Design – Still Bright at Night:
If the customer needs to install a circle of beautiful lights around the sculpture, the statue can also show different charms under different colors. Beautiful lighting can often make sculptures illuminate people at night. If some large-scale events are held, then the sculpture with lights must be the center of the events.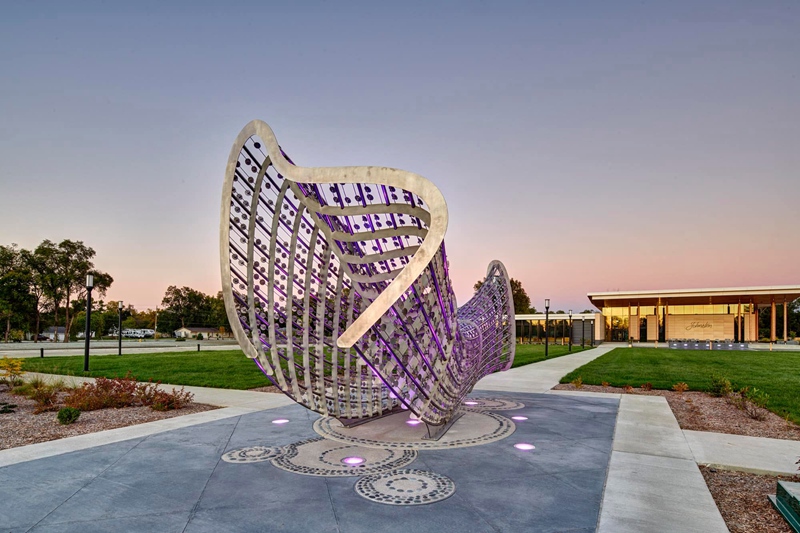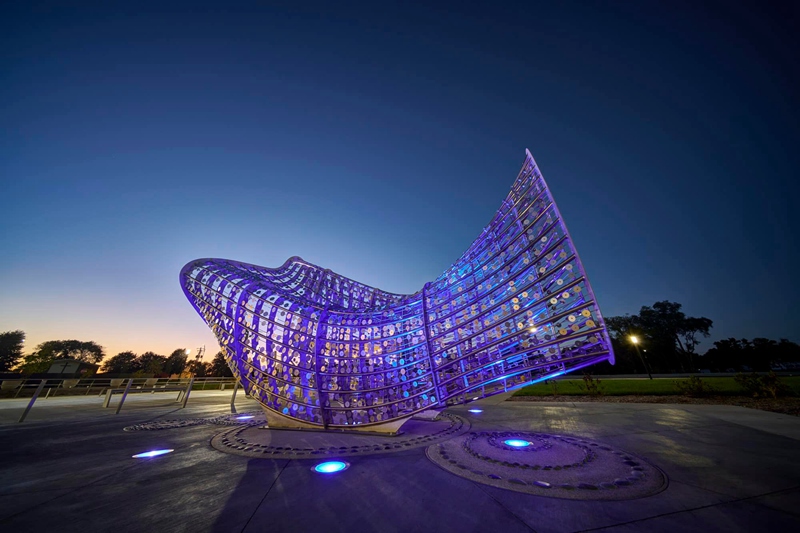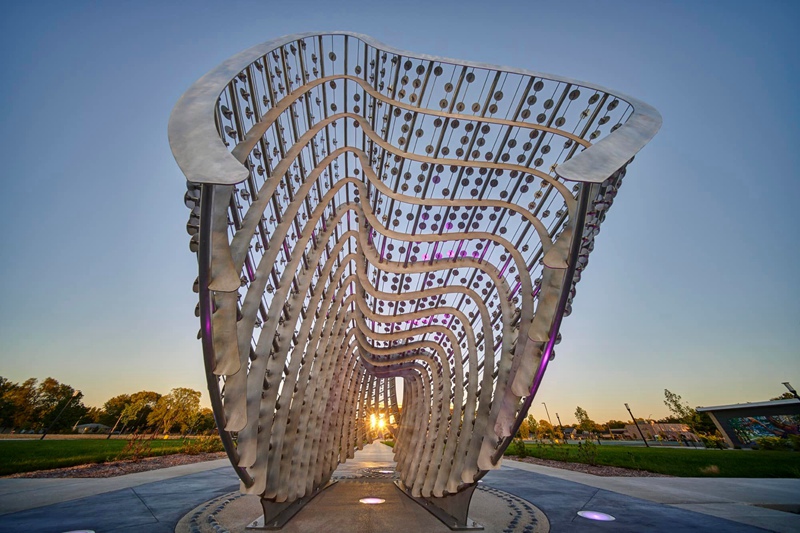 If you want to know more about large outdoor art piece sculptures, Trevi is waiting for you, feel free to contact us. We are a 40-year-old stainless steel sculpture factory, and we will be able to give you the best quality stainless steel sculptures to ensure long-term quality.