Sculpture Introduction:
This is a modern metal whale sculpture made of stainless steel. The sculpture stands out, first and foremost because of its color. Its white color would give people a very unique visual experience outdoors. And because the design of this sculpture is also very unique. We could see that it is hollowed out, and then its surface is composed of figures of squares. Such a design is like a pixel block. This modern sculpture is full of the charm of modern art, while also showing us a vivid scene of a whale leaping out of the water. At the same time, the design of this sculpture could also add lighting. Not only could you add white lighting to it, but you could also use some other colors. So such a sculpture would also have an eye-catching feature at night. If such a large stainless steel whale sculpture is installed in the center of the city, it would definitely be a beautiful landscape.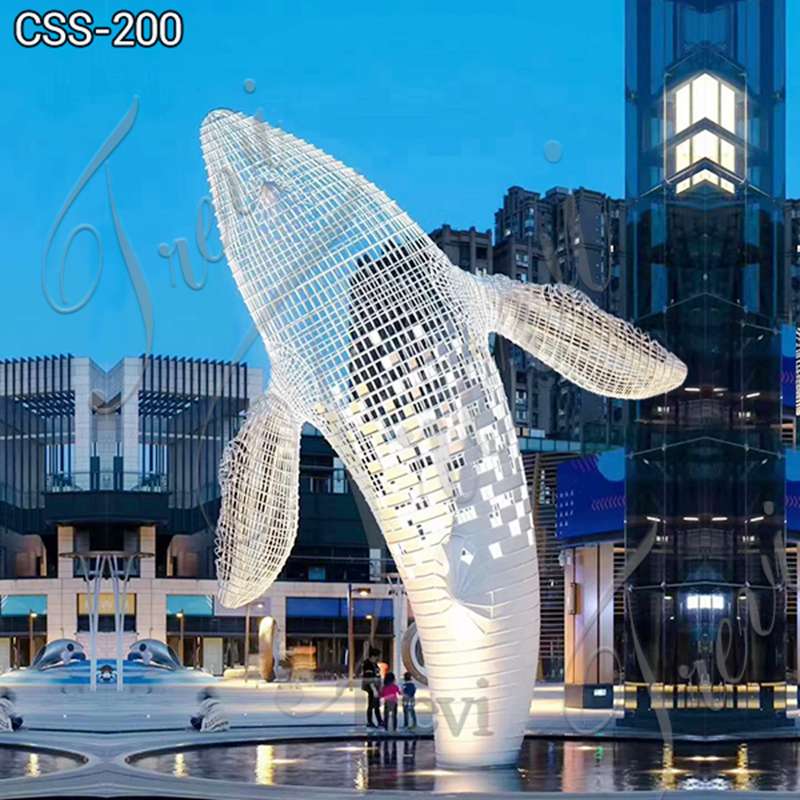 Material Selection:
In order to make this metal whale sculpture show a more perfect outdoor effect, Trevi would choose high-quality 304 stainless steel as the raw material of this sculpture. As we all know, stainless steel is resistant to corrosion and high temperature, so it is not afraid of wind and sun when outdoors. In particular, we would choose 304 stainless steel, which could perfectly serve you outdoors for many years. You could not only install this sculpture in the open space outdoors, but also install it on the water as a water feature decoration. This is a great outdoor stainless steel sculpture.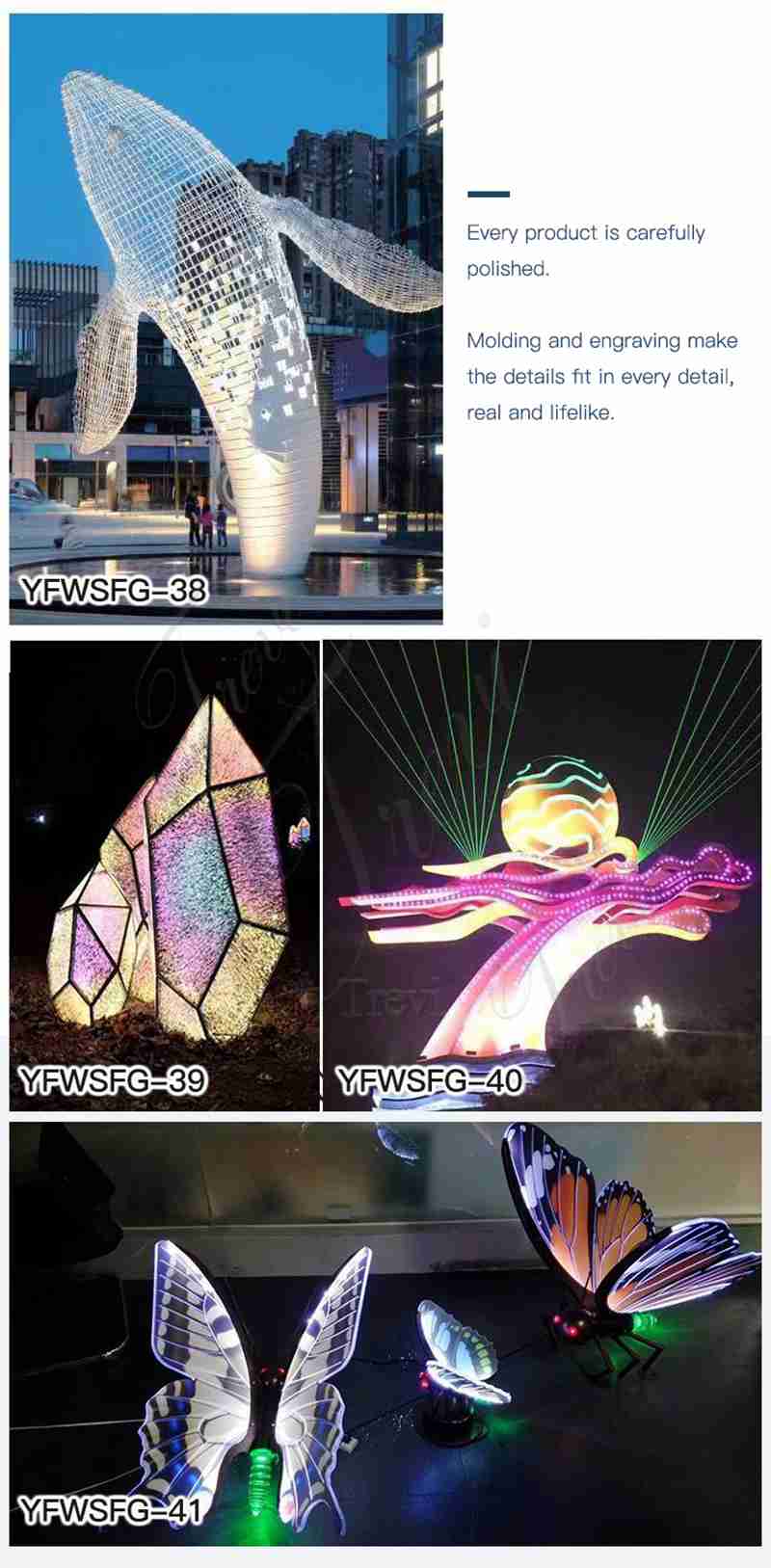 Sculptures in many modern places would choose to have lighting effects. Why?
First of all, of course, because such a sculpture could also become a landscape at night. Secondly, the light sculpture could also light up the surrounding environment, so that people are no longer afraid of the dark night while enjoying the beautiful scenery. In addition, many people in modern society go shopping at night to visit scenic spots. Such a unique light art sculpture would become two points of a venue, attracting more tourists.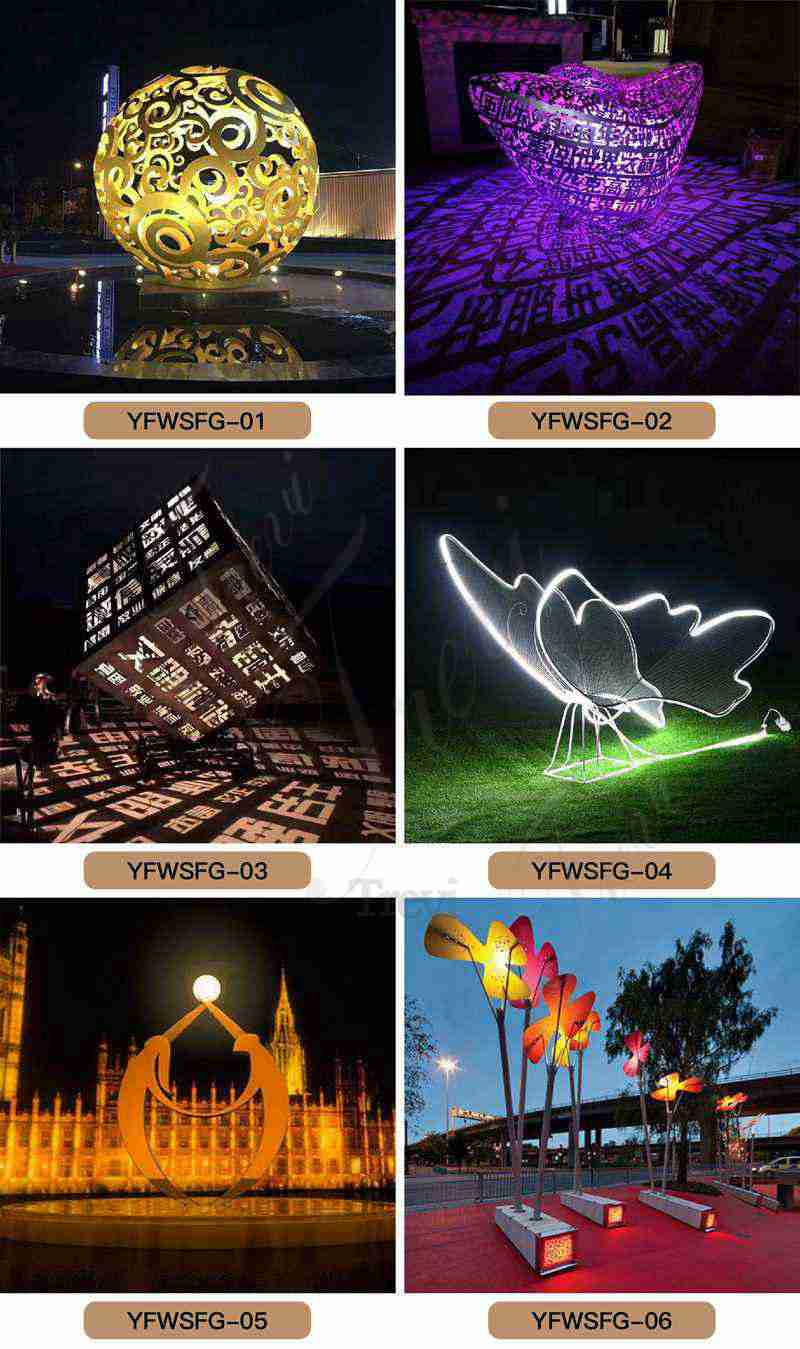 Reasons to Choose Trevi:
Founded in 1983, Trevi has nearly 40 years of experience in sculpture making. Like this metal whale sculpture, we have customized many different sizes for our customers. So we could restore your favorite sculpture to the greatest extent. And Trevi's metal sculptures have also been exported for many years, and many countries and regions have our sculptures. We are also familiar with the sculpture import and export policies of many countries and regions. Therefore, we could formulate the most suitable transportation plan for you according to your local policy situation, saving you time and effort. Most importantly, we are factory direct sales, support wholesale, retail and more. We would give you the most reasonable factory price so that you could buy metal outdoor sculptures with high cost performance.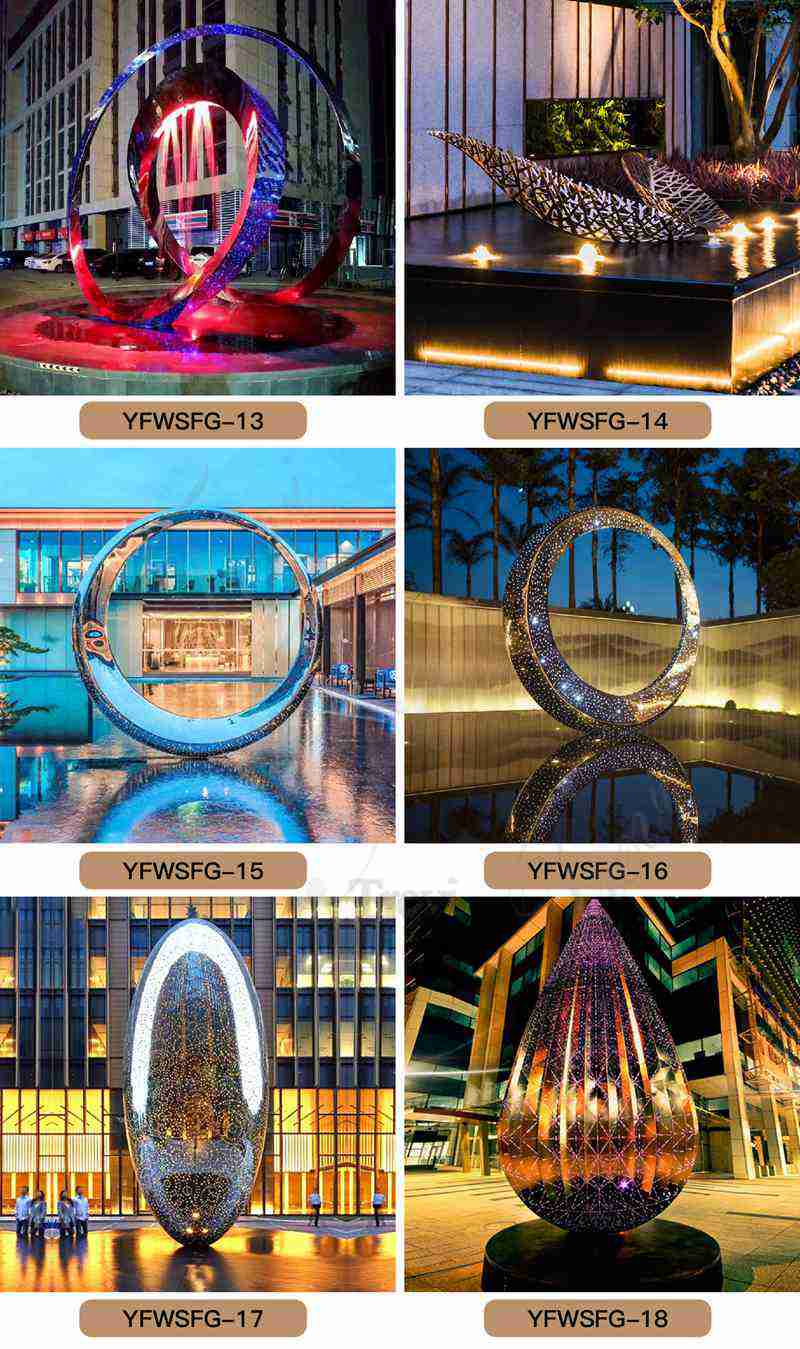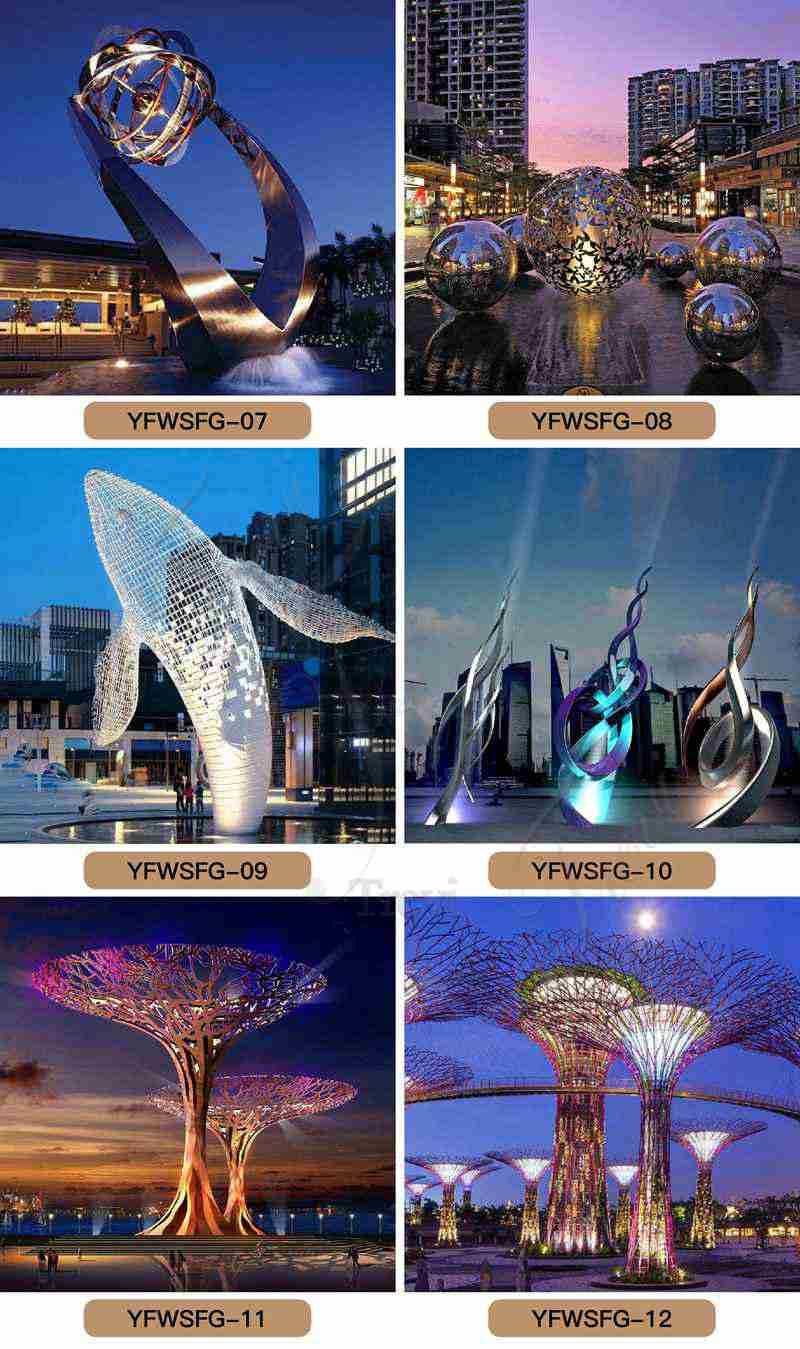 If you are interested in our stainless steel modern sculpture, please feel free to contact us.