This stainless steel animal sculpture is a hippopotamus with its head down. Trevi's designers intentionally made it abstract. With its rounded body and its funny movements, the hippopotamus seemed to fall down suddenly. This design could bring people a sense of joy and fun.
This fresh-style stainless steel garden animal sculpture would lift the mood of busy people at work. This may be the value of sculpture art.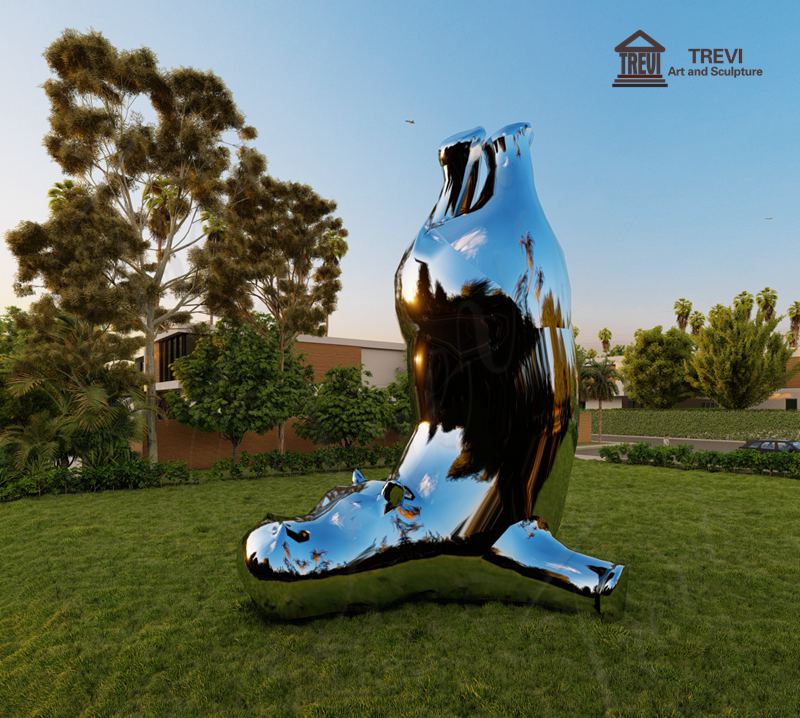 Surface High Polishing Treatment:
This stainless steel animal sculpture could be highly polished to achieve this mirror finish. Trevi's artists have very solid welding and polishing skills to bring this life-size hippo statue to perfection. In order to maintain the overall rounded body of the hippopotamus, we would not leave any gaps. What the pictures show is what we make.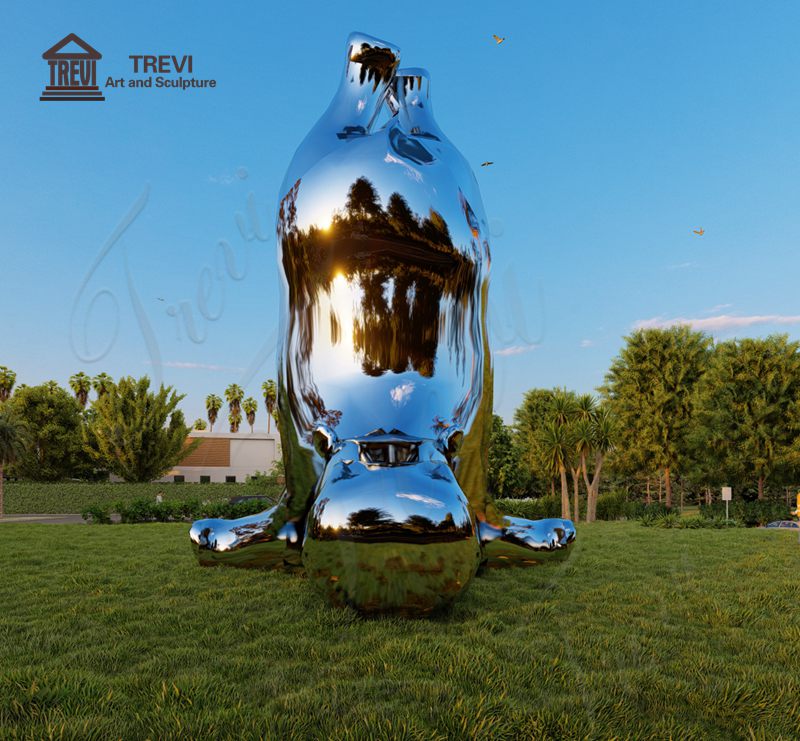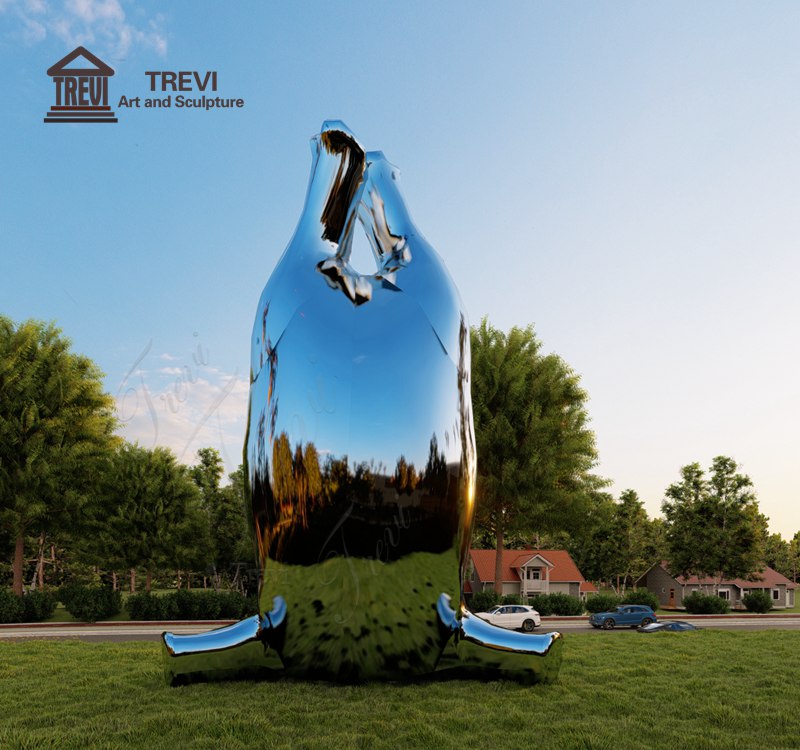 Suitable Places for Placing Hippo Sculptures:
As the pictures show, you could place it on an open lawn in your community. The green grass and the silver-white stainless steel animal sculptures are so harmonious and beautiful under the sunshine.
A picture like an oil painting came into view. You could completely "move" this beautiful picture to your villa. This way you could experience the beauty of life for yourself.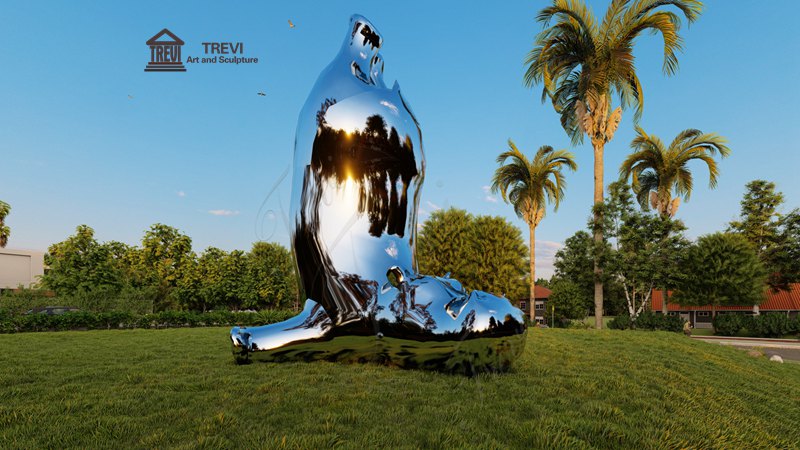 In addition, such exquisite stainless steel animal sculptures could be placed in all outdoor places such as parks, zoos, gardens, squares, and city centers. It would make our world and life warmer.
Quality Assurance:
Trevi selects the finest stainless steel for this stainless steel animal sculpture. High-quality 304 and 316 stainless steel would keep the hippopotamus sculpture looking the best. Moreover, our stainless steel sculptures have a long service life. It would not be destroyed at would due to natural and man-made factors.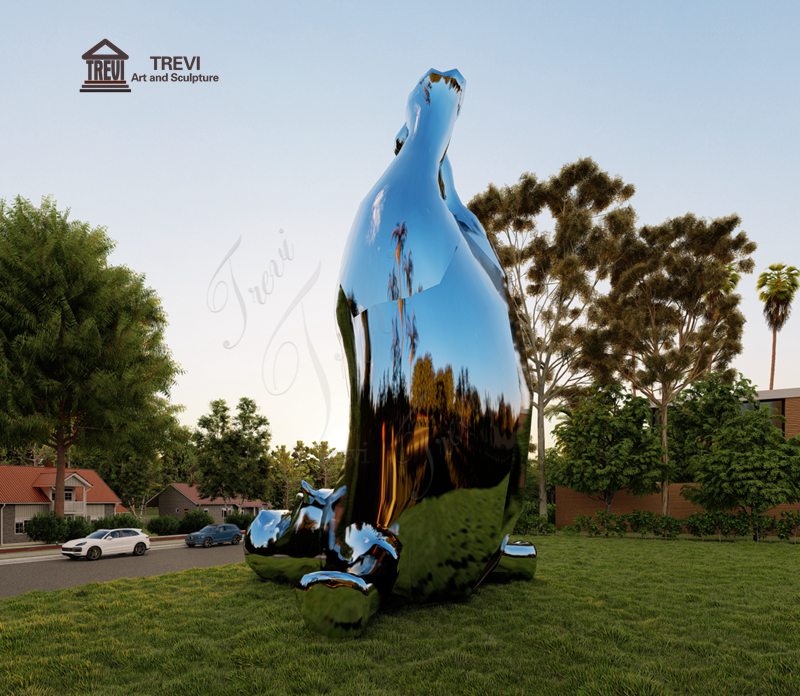 Rich Stainless Steel "Animal World":
A rich variety of animals could make our lives more vital and dynamic. We freeze the beauty of a moment and re-present all kinds of animals with stainless steel.
Groups of cranes stop in front of your house. Three or two goats are looking out on the lawn. Nests of rabbits are happily eating grass…and you are sitting on a deck chair, leisurely looking at this beautiful scene.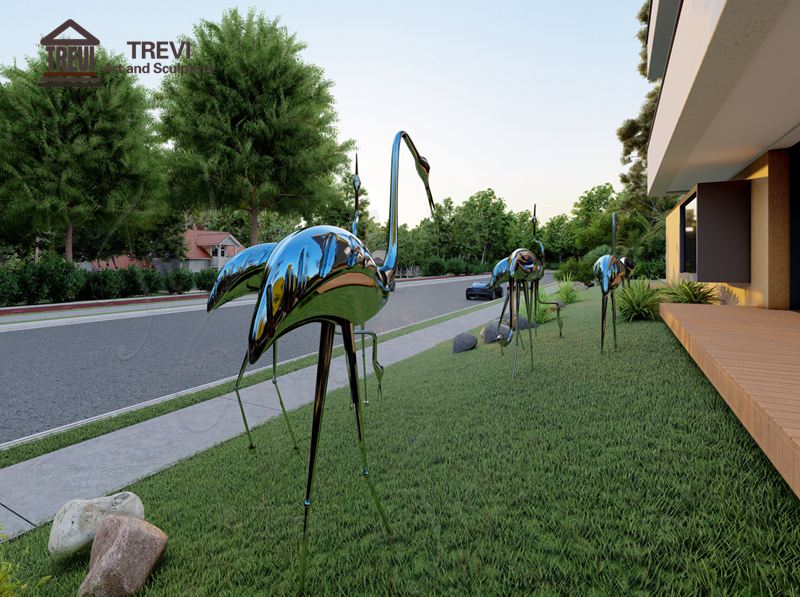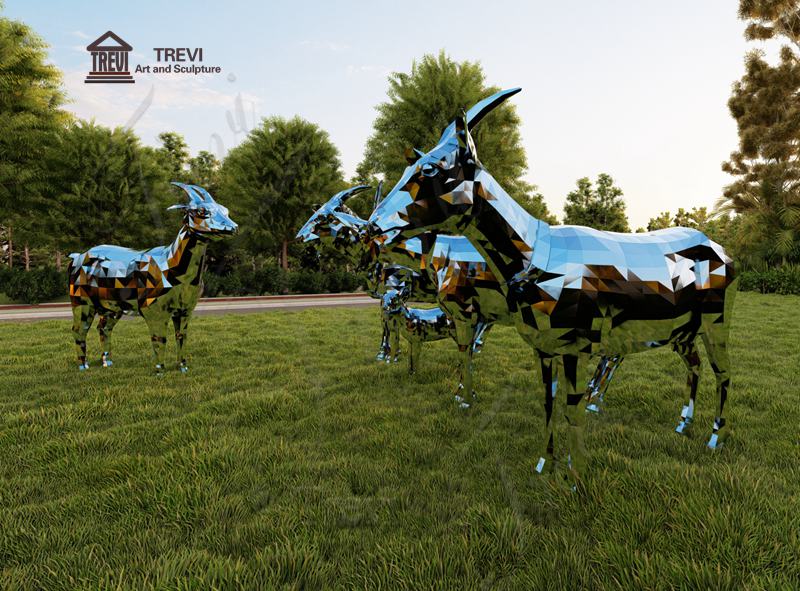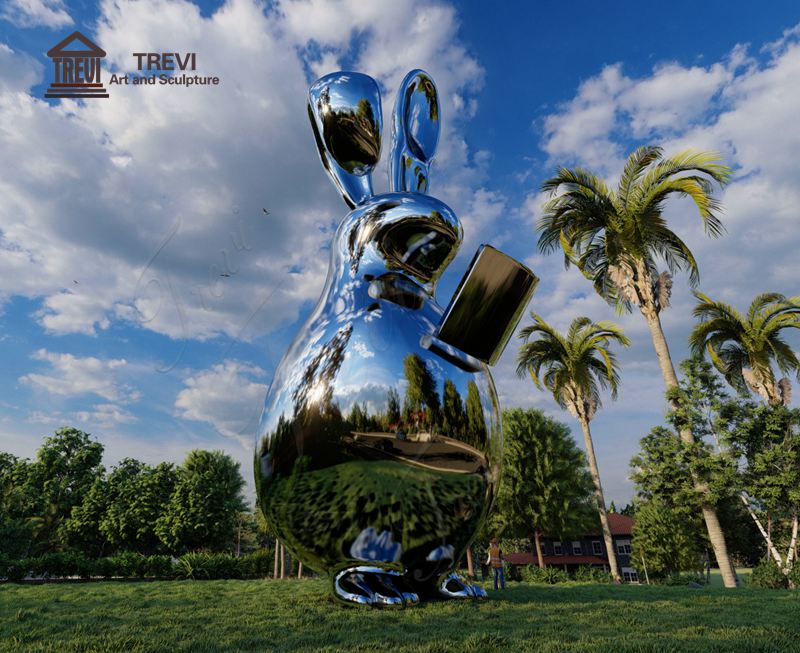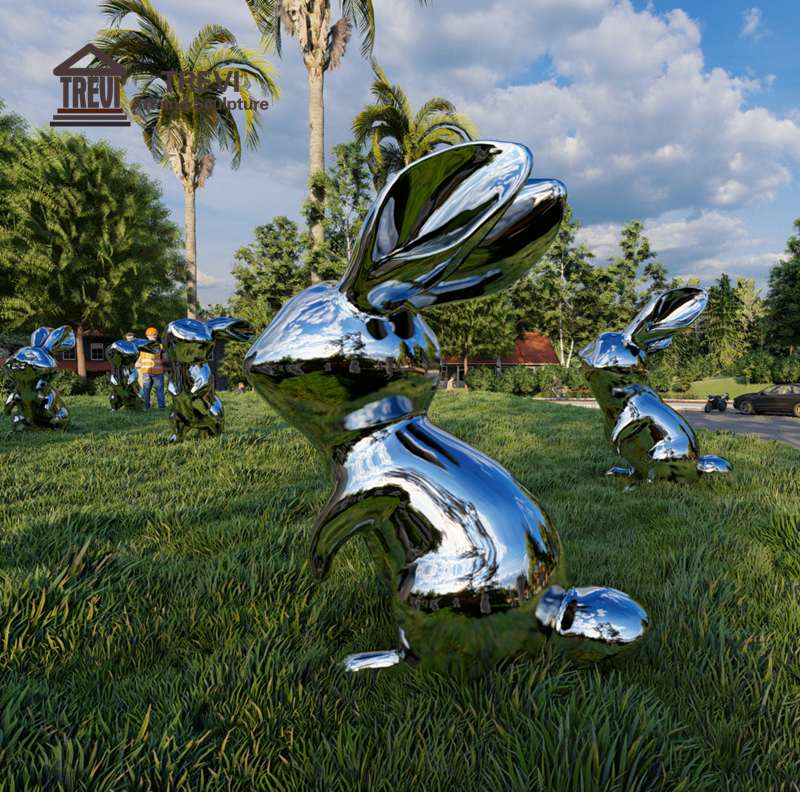 An interesting life is created by ourselves, and we need to manage it with our hearts.
Then you might as well stop here and take a look at the "gifts" we have carefully prepared for you. Use these "gifts" to decorate your life. In this way, after a busy day or a week, you could enjoy a leisurely life and feel the tranquility of the years.
Welcome to contact us for more information about this stainless steel animal sculpture.