This luxury gazebo has a large space, each pillar is hand-carved by the artist, and the golden top hat makes the whole marble pavilion look very high-end. Walking into this marble gazebo is like entering the world inside the movie, bringing people endless luxury enjoyment. Whether it is placed in the middle of the garden or the middle of the lawn, it would attract people to appreciate it.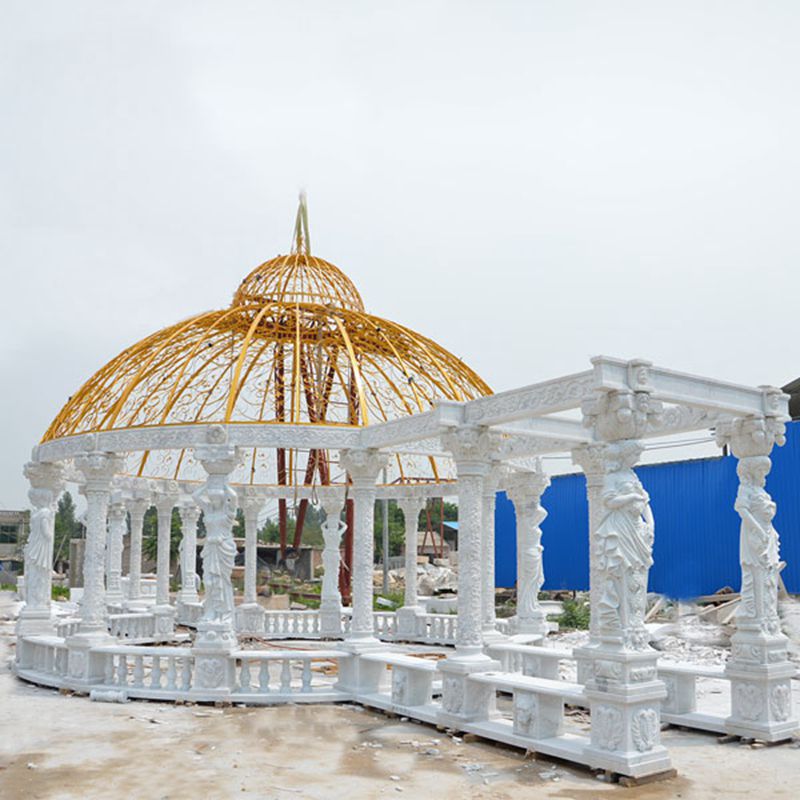 Grade-A Marble Material
As one of the most suitable materials for carving, marble could not only carve beautiful lines, but also be hard enough and have good quality assurance. Trevi insists on using natural Grade-A marble as raw materials to provide customers with a good shopping experience. Trevi always welcome customers to come and check out our marble material.
Provide Customized Service
Trevi cooperates with a team of experienced artists who could design and customize a unique luxury gazebo for you. The relief on each pillar could be customized, you could put forward your favorite style, and the artist could carve it for you. The second is the hat of the marble gazebo. Trevi could provide you with hollowed-out hats, non-hollowed-out hats, hollowed-out hats with patterns and so on. As long as you put forward your needs, Trevi could satisfy you.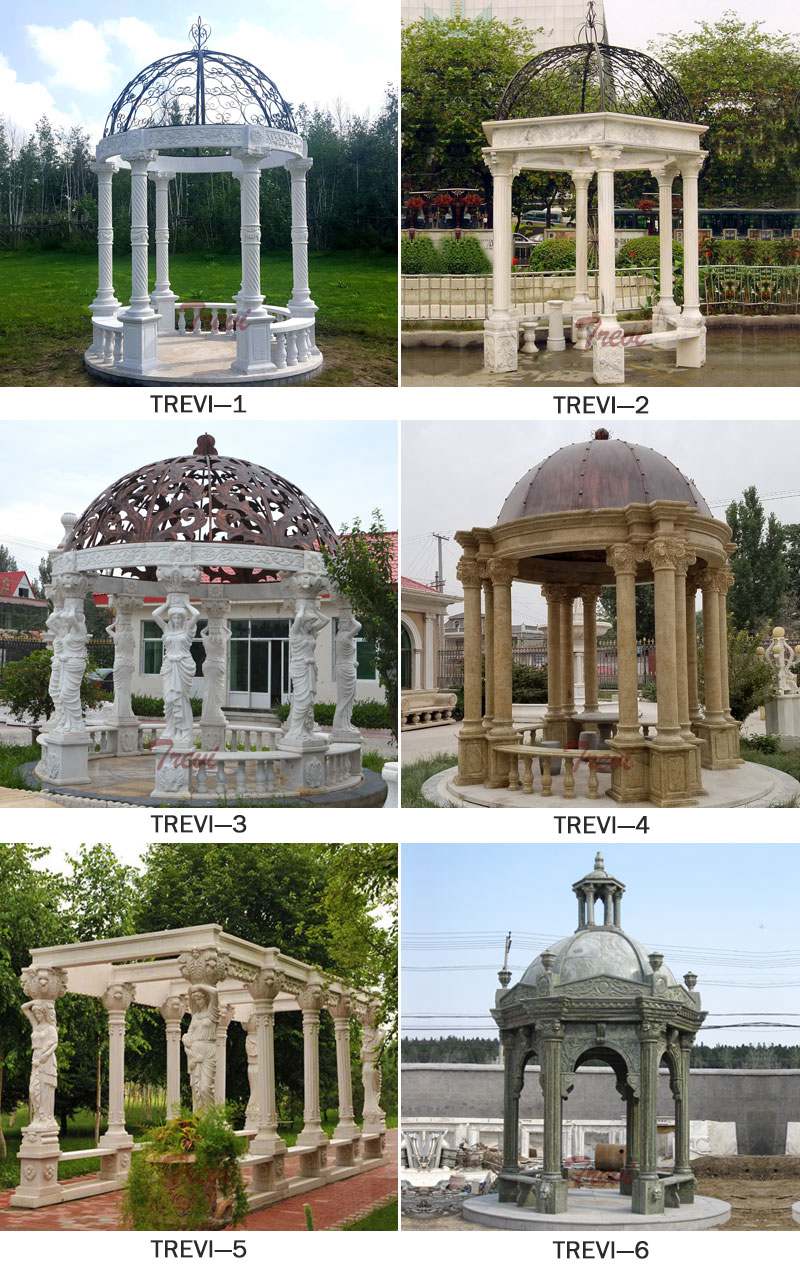 Professional Carving Artists
The artists that Trevi cooperates take the carving process very seriously, and they have great enthusiasm for the carving business, so the final carved products are not only cold marble, but passionate works of art. Every step in the carving process is based on decades of experience, so you could rest assured of the quality of Trevi products.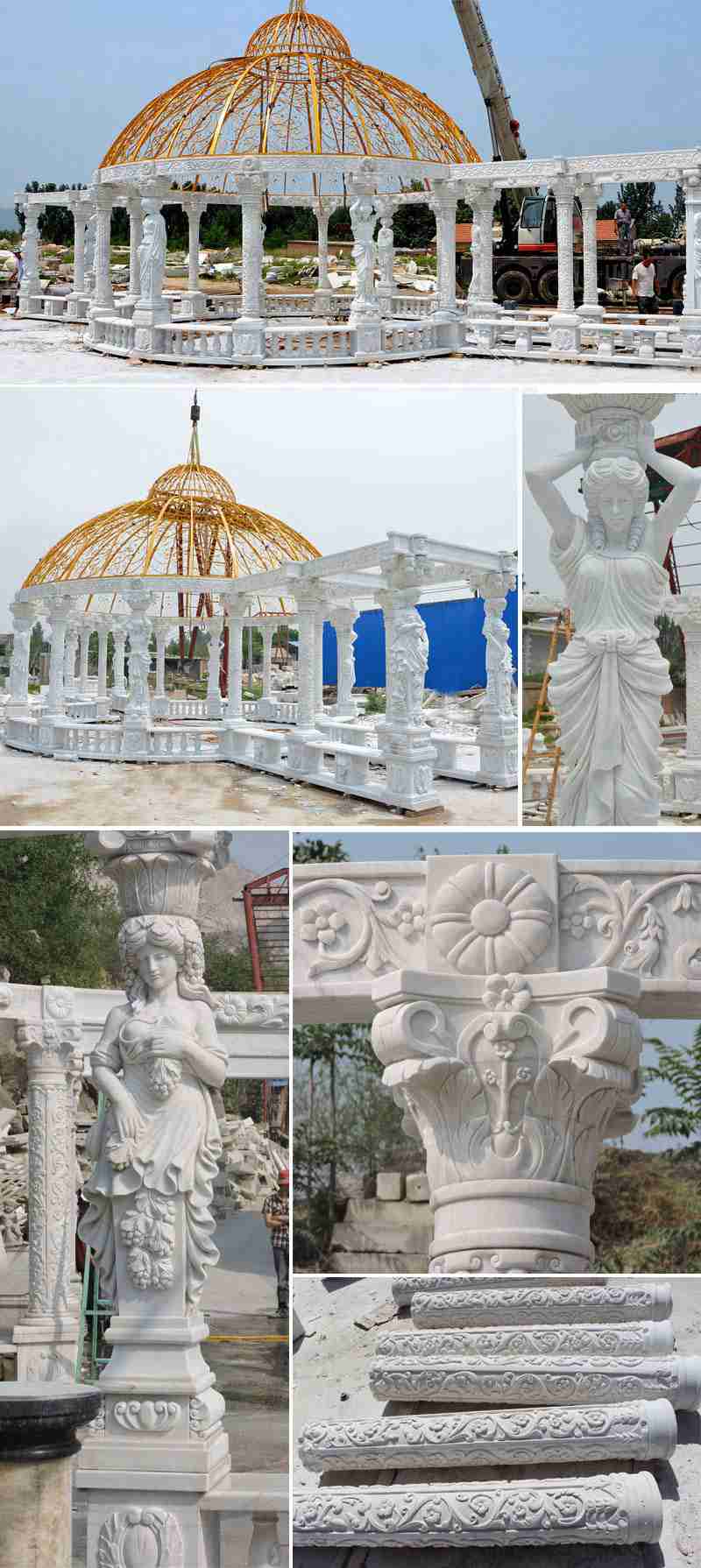 If you are interested in this luxury gazebo, you could take it home to add a different luxurious atmosphere to your garden. Trevi's professionals are always waiting to serve you.