Fireplace Description:
A classic marble fireplace design never goes out of fashion. Its white shape and full-of-detail design could keep a variety of interior decoration styles well in hand. Not only does it not violate harmony, but also adds an elegant style. It is carved from pure natural marble. The gift of nature is reflected in it. So, it is a marble fireplace well worth buying.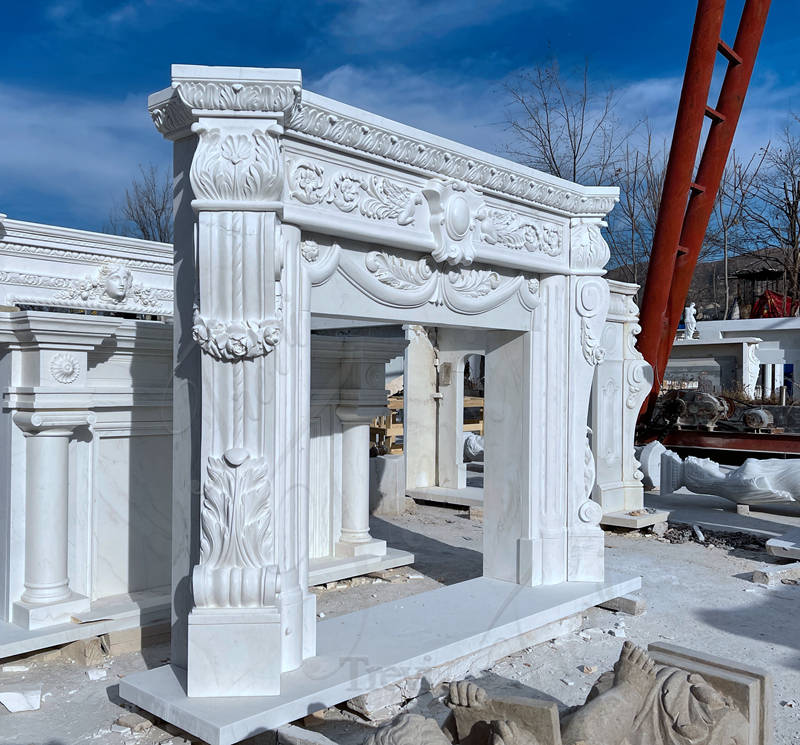 Show Details:
Pure natural marble raw materials plus hand-carved, you could get a glance of the advantages of this classic marble fireplace. The carved design on both sides and the details on the top are fine and beautiful. After being carved and polished by our professional artists, its surface even has a faint luster, which is as transparent and beautiful as jade.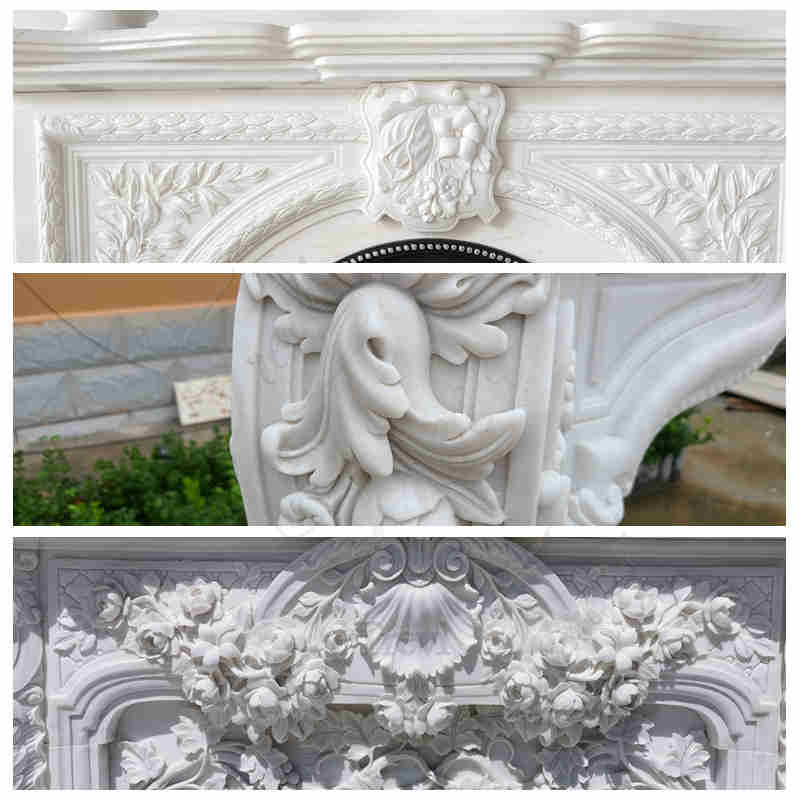 Other Styles of Fireplaces:
We have carefully designed various styles of marble fireplaces to make them suitable for different interior decoration styles. These include contemporary marble fireplace designs, classic marble fireplace designs, Greek-style marble fireplaces and more. At Trevi, you could find marble fireplaces in a variety of colors and styles.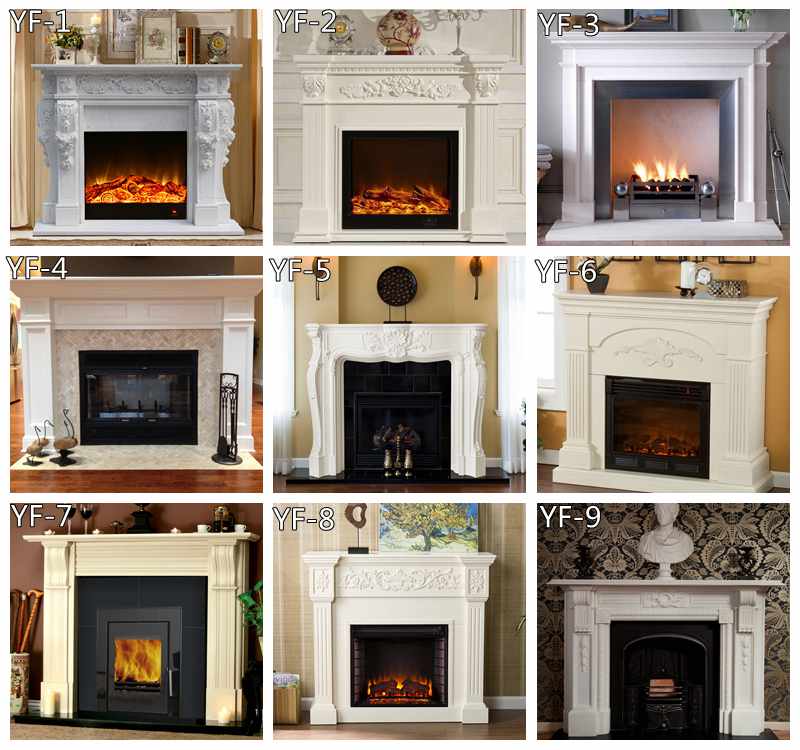 Also, we support customization in any size and color. Customers only need to provide us with the necessary information such as the desired size and color. The rest we would perfectly present to you.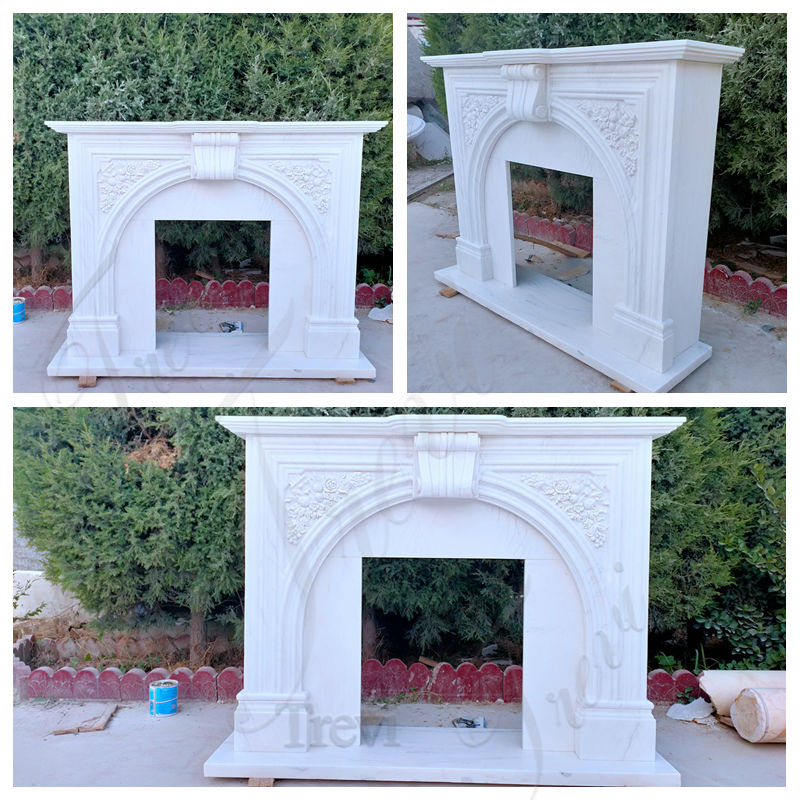 Excellent Feedback Case:
We have many projects for marble fireplaces every year. After receiving our fireplace, customers would happily share their installation results with us. Here are just some of the feedback photos our customers sent us for your enjoyment. If you also want to buy high-quality marble fireplaces, please contact us for consultation.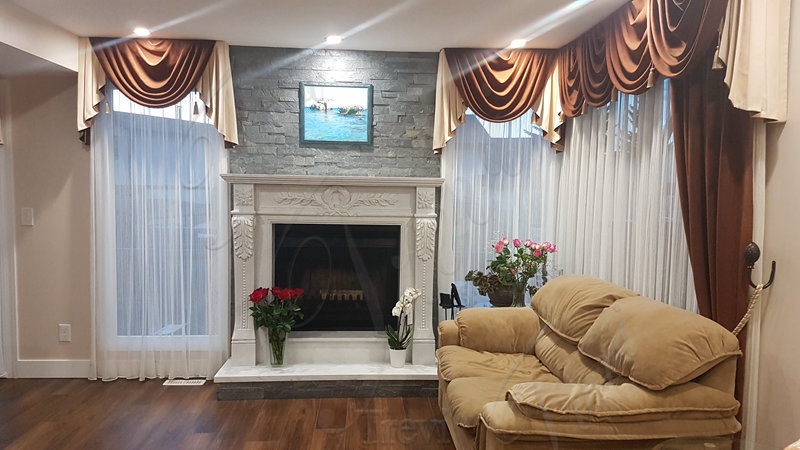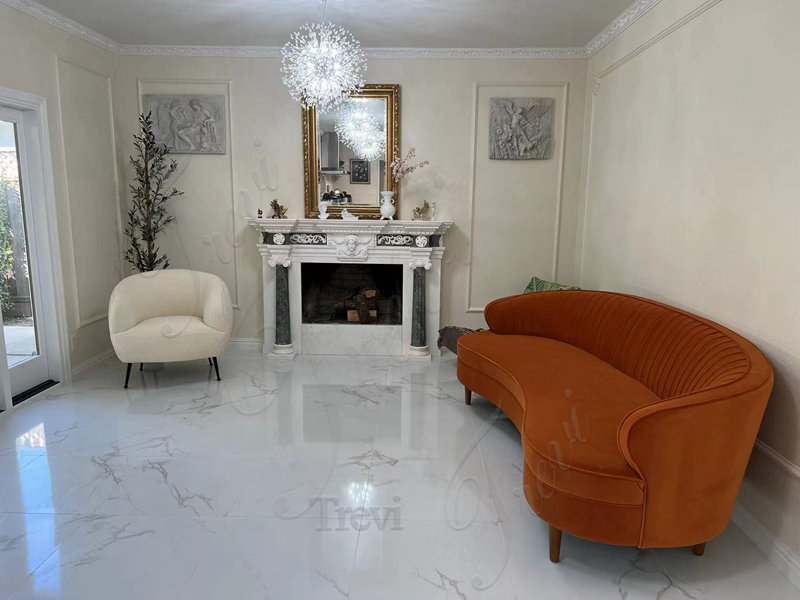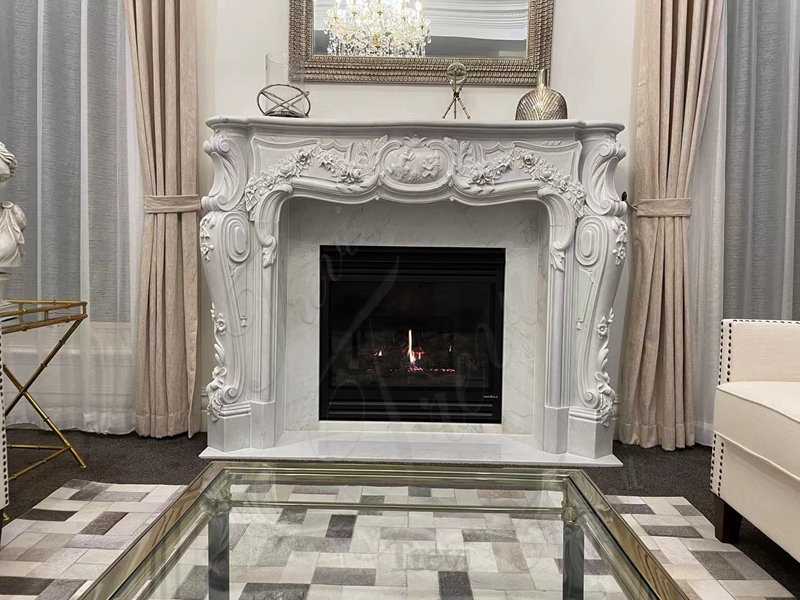 You could get more information about this classic white marble fireplace design by filling in the necessary information at the link below or emailing us.