Sculpture Introduction:
This large flower sculpture is bright and beautiful. And this stainless steel rose would be a very conspicuous outdoor decoration. We could see the blooming flowers are very beautiful. And the bright red color would give people a very impactful visual effect, attracting people to come to watch and take pictures.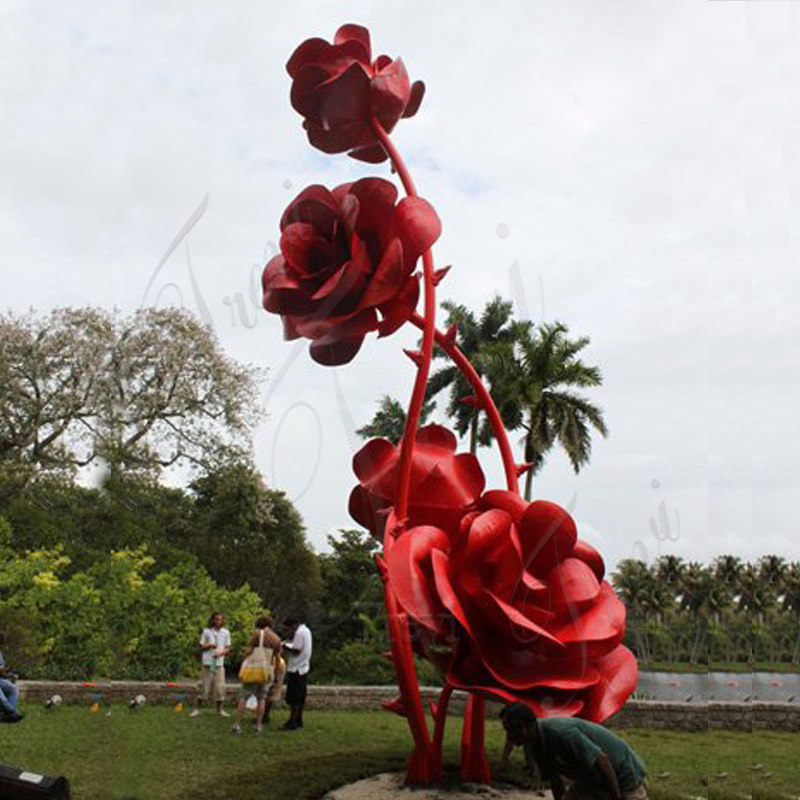 This stainless steel rose sculpture is beautiful red from top to bottom, so when such a rose sculpture is decorated on the outdoor lawn, it will give people a strong color contrast. Blue sky, white clouds, green grass, and beautiful and huge red flowers, this is a stunning painting.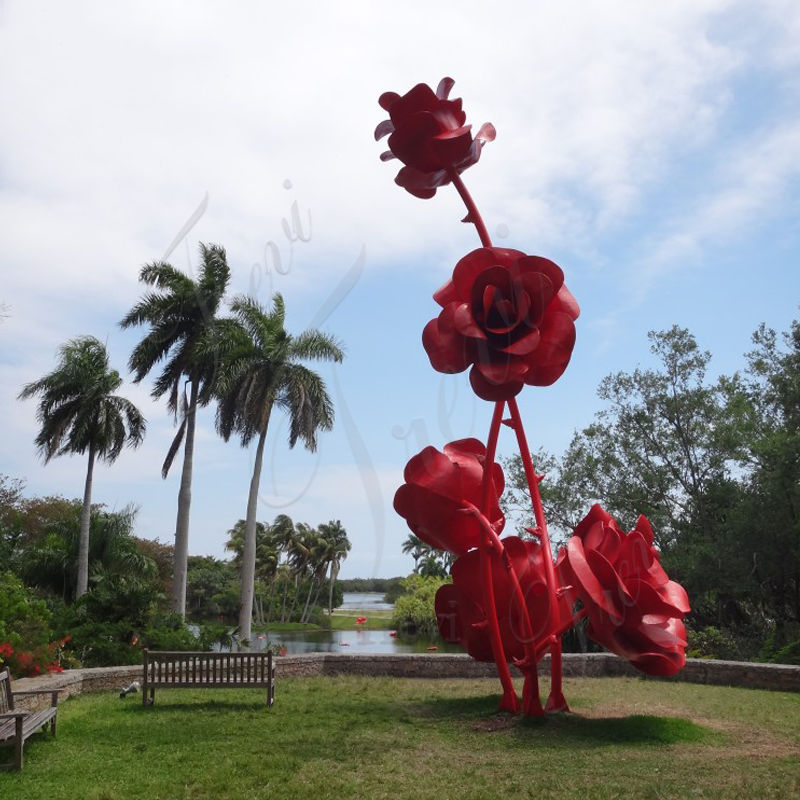 Product Quality is Guaranteed:
Trevi pays great attention to the quality of its products, so we are very strict in the selection and use of materials. The 5 roses and branches of this large metal flower sculpture, all use high-quality 304 material. When painting, we chose car paint as the raw material. So you can easily see that the color of this metal rose sculpture is shiny. And this color is not afraid of wind and rain and can provide you with beautiful scenery outdoors for many years.
In addition to the selection of materials, we also pay great attention to the details of the sculpture. Everyone at Trevi sees the quality of sculpture as our life. Therefore, our professional craftsmen pay attention to every detail of sculpture making. Whether it is welding or polishing of sculpture, it is done in place and attentively. In addition, in order to ensure the firmness of the sculpture, we will use full welding instead of spot welding to ensure the firmness of the large flower sculpture.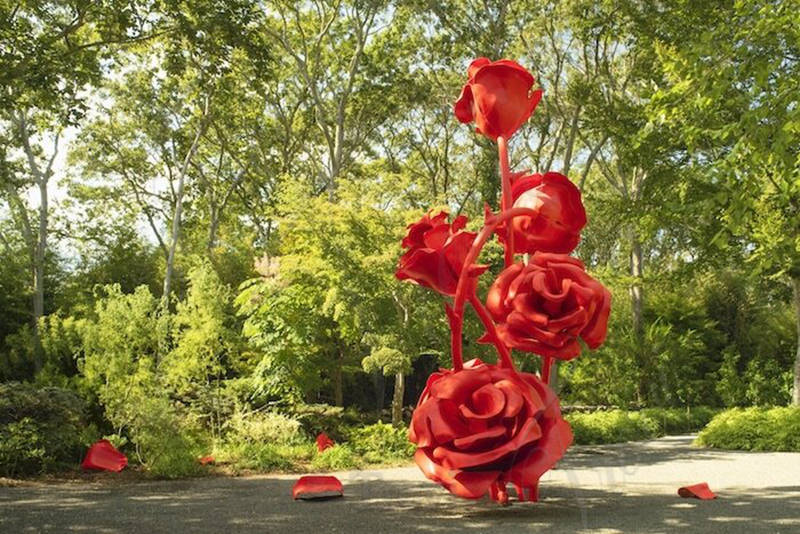 Customized Service:
Trevi's sculptures are not exact reproductions of the original drawings and original designs. We will tailor the sculpture for the customer according to the customer's preferences and needs. We once had a British client who added a lifelike dragonfly to the design of this rose sculpture.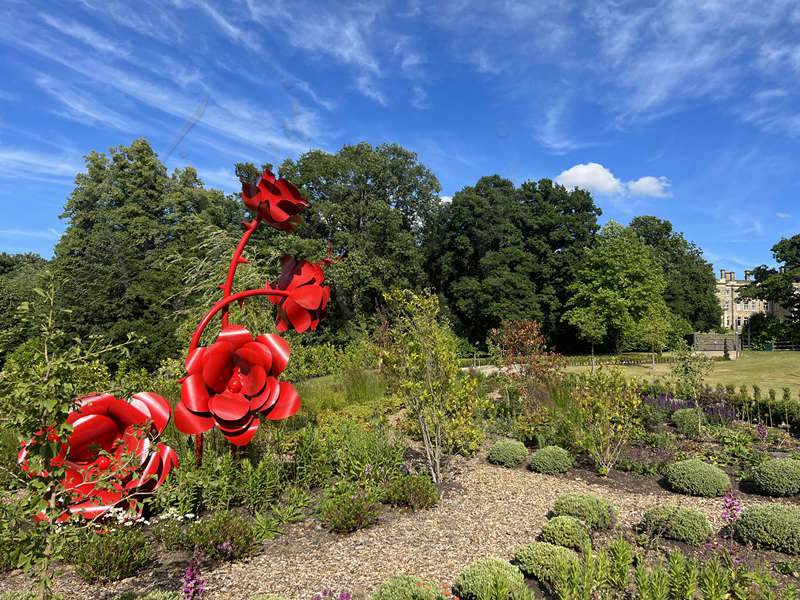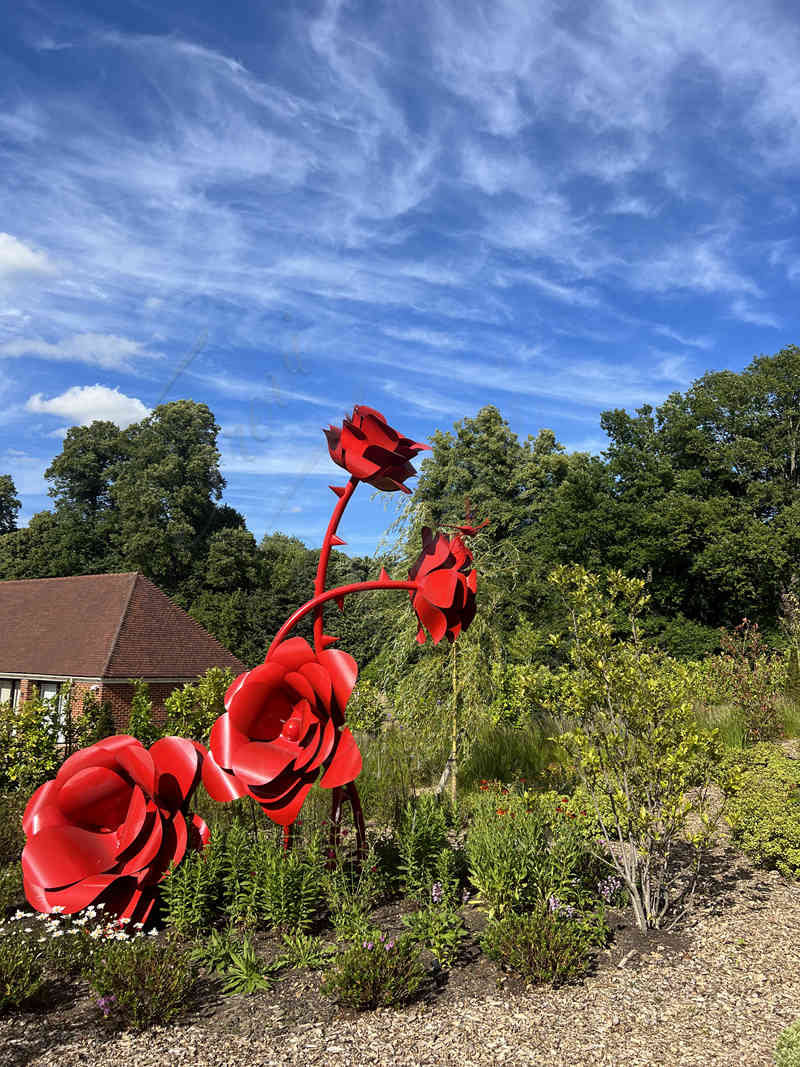 Installation Instructions Are Provided:
For the installation of large outdoor sculptures, many customers have a headache. At Trevi, we give our customers detailed installation instructions. And we will provide customers with the most suitable installation solution according to the size and design of our rose sculpture. We have been selling large modern stainless steel sculptures for many years, and all of them are successfully installed.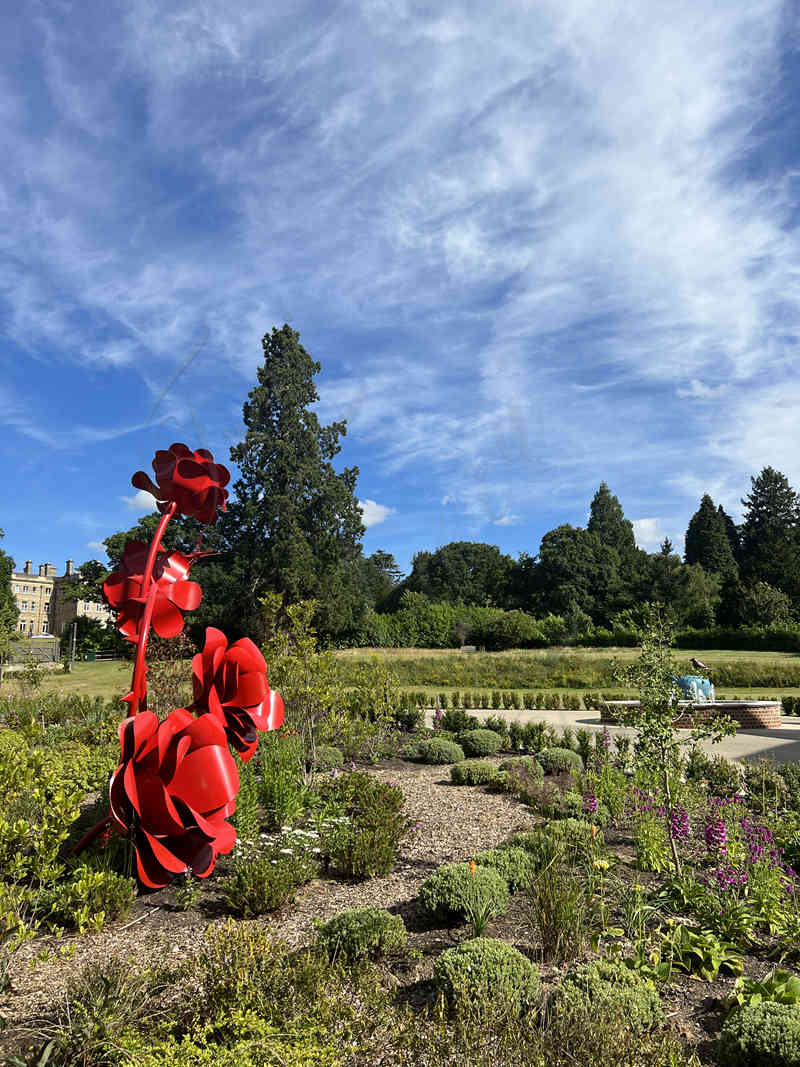 If you have more information about our large outdoor flower sculptures, please feel free to contact us through the contact details we left on the page.