This silver stainless steel flower sculpture is based on a lotus flower in full bloom. We added lighting and water effects to it. These added designs amplify the charm of this stainless steel lotus sculpture to the extreme. Whether it is day or night, he will be the highlight!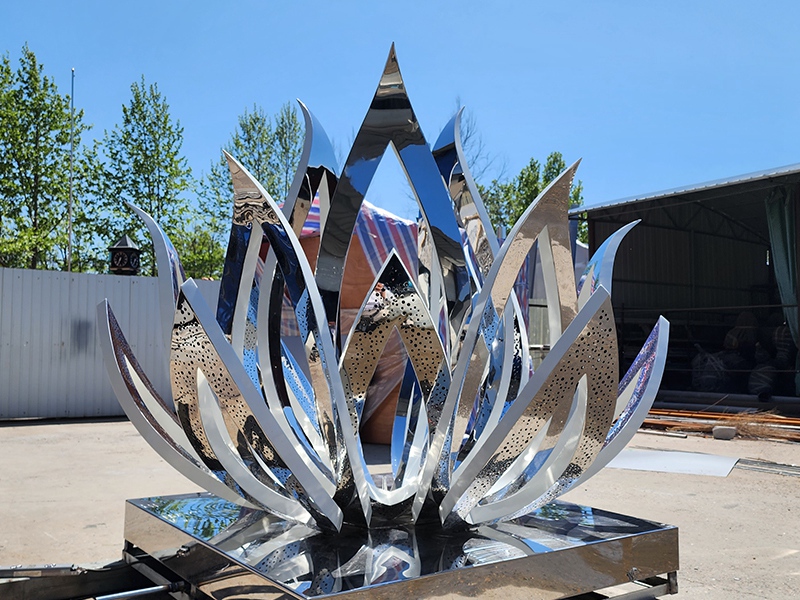 High-Quality Stainless Steel Raw Materials:
Only the stainless steel plate with sufficient thickness can guarantee the quality of outdoor sculpture. Trevi designed and fabricated this stainless steel flower sculpture for you using state-mandated stainless steel models. A stainless steel plate of sufficient thickness will ensure that the petals of the flower sculpture will not be bent and deformed. Its unique characteristics also allow it to maintain a bright appearance under the washing of running water.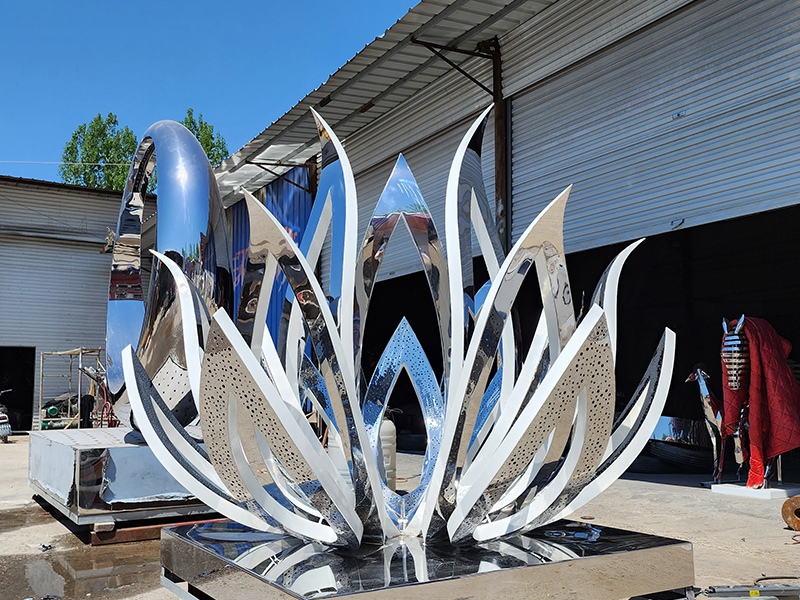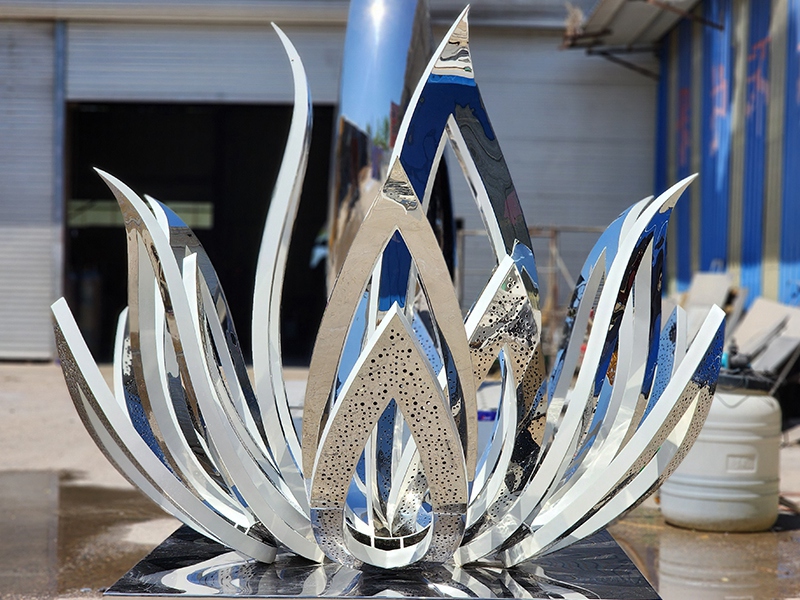 Mirror Surface Treatment Method:
Trevi gave this stainless steel lotus flower sculpture a mirror-polished finish. In this way, in the sun, not only the stainless steel can emit bright and dazzling light, but the jet of water will also reflect beautiful light and colors on the bright mirror-like petals.
Of course, we could also design matte, frosted, and other surface effects for you according to your preferences.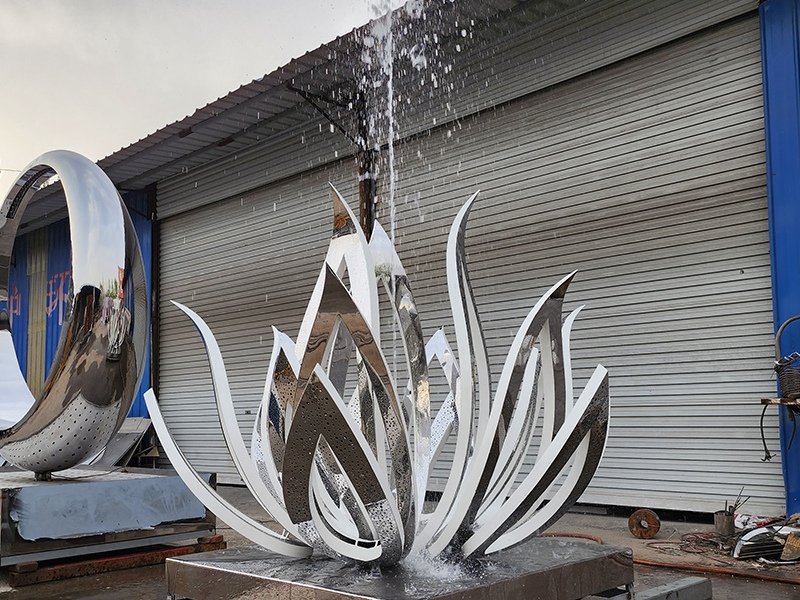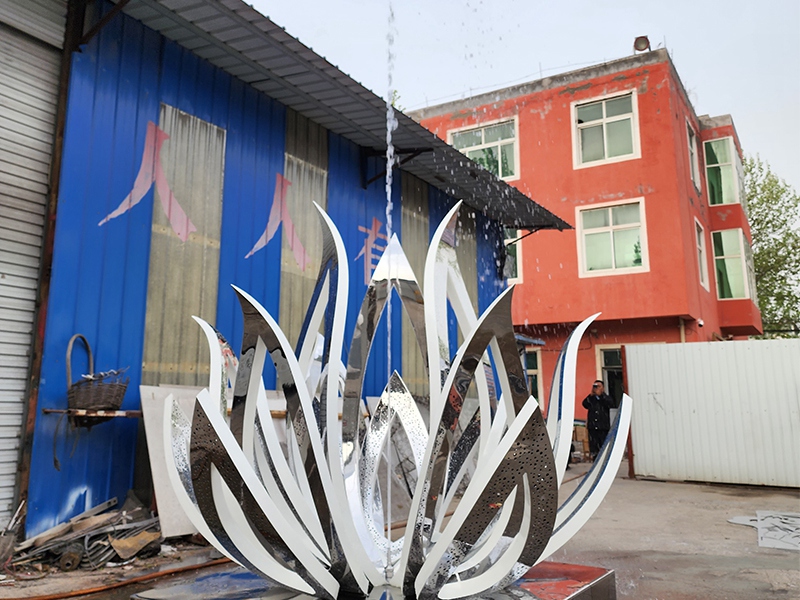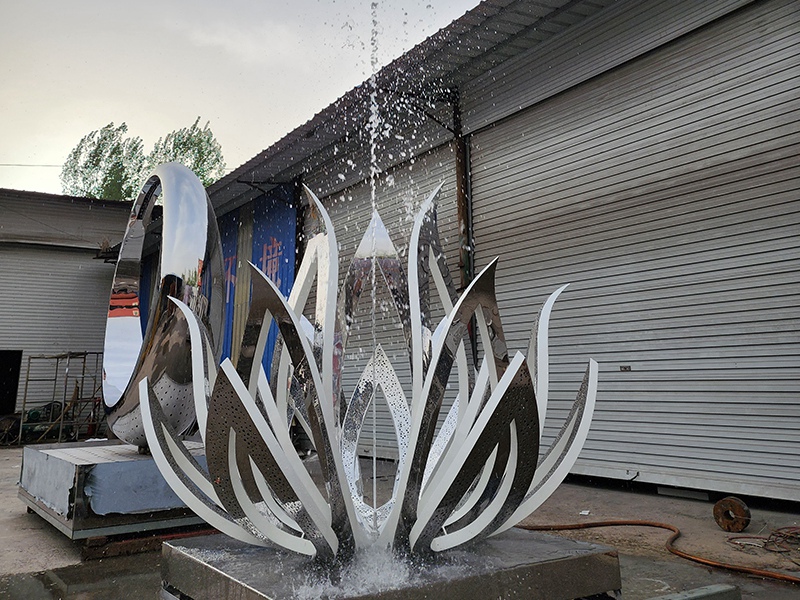 Customized Service:
In Trevi, customized services are also supported. We can customize the most perfect stainless steel flower sculpture for you according to the design you want. We have enough experience and strength to undertake your project. As long as you choose us, we will be able to provide you with the best and most perfect service and sculpture.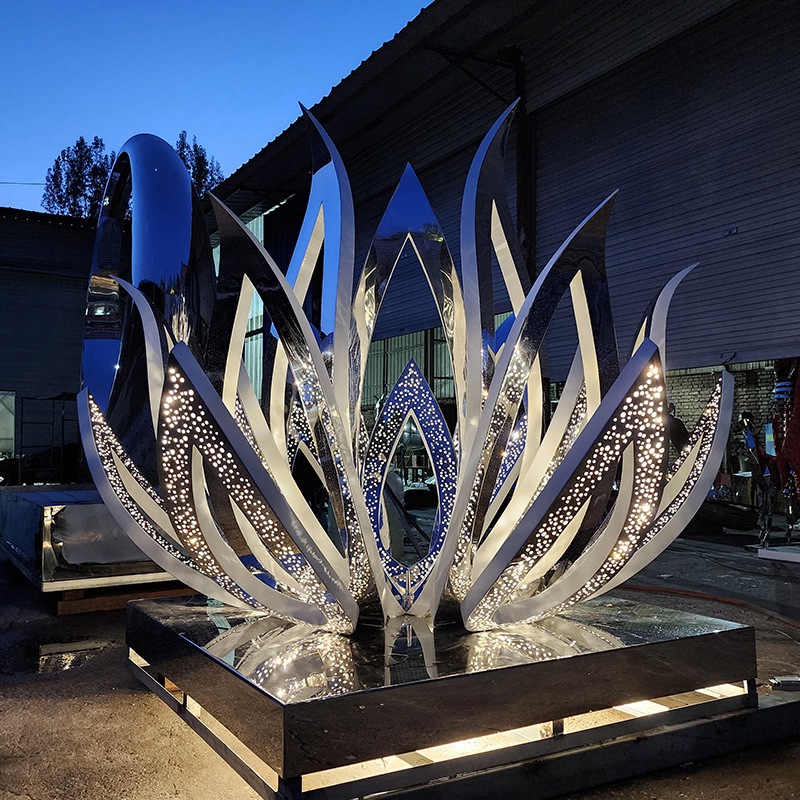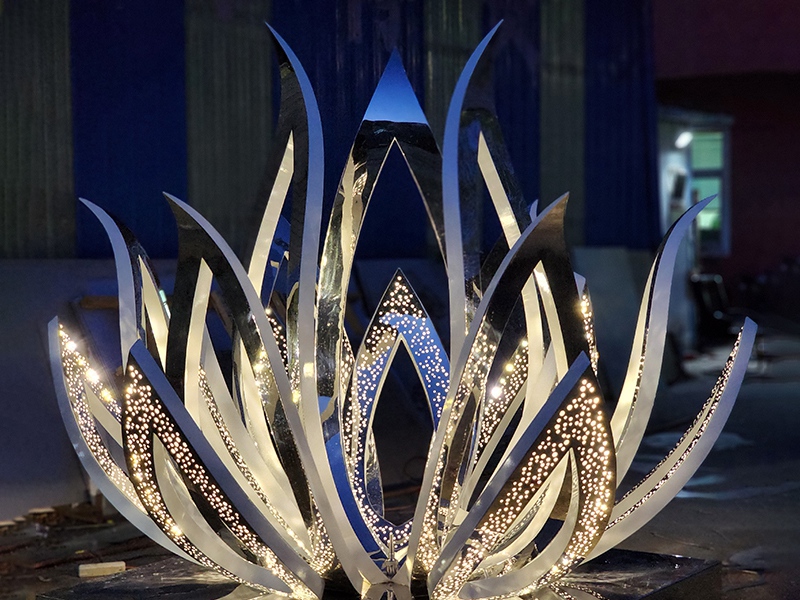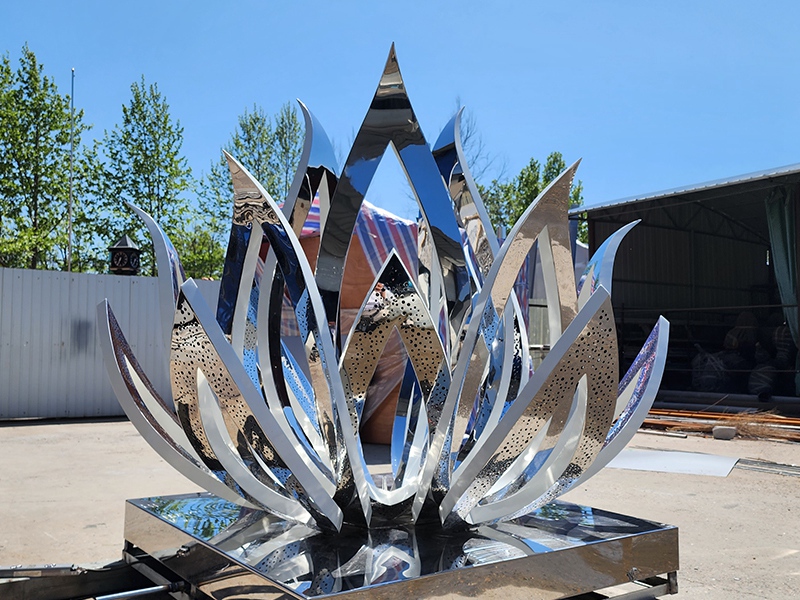 Welcome to contact us to buy stainless steel flower sculptures! Contact us now, and you will also be able to enjoy our discounted services to customers.