Artist Lynn Chadwick's sculptures always express ideas with figurative expression. This group of stainless steel abstract human figure sculptures depicts a group of people sitting on stools. Their bodies are composed of abstract geometric shapes, which are different from the characters in our conventional cognition, and are a novel idea and design.
Our Advanced Technology:
In order to better achieve the effect that customers want not to be mirror polished but also to be bright, we have specially equipped a sandblasting machine to perform overall sandblasting on it. Countless silver particles are sprayed on this abstract sculpture to form this special surface effect.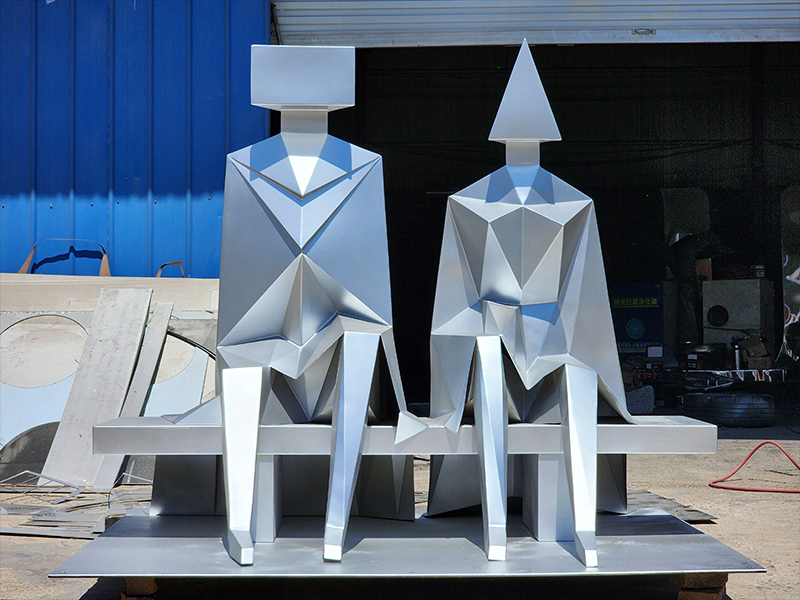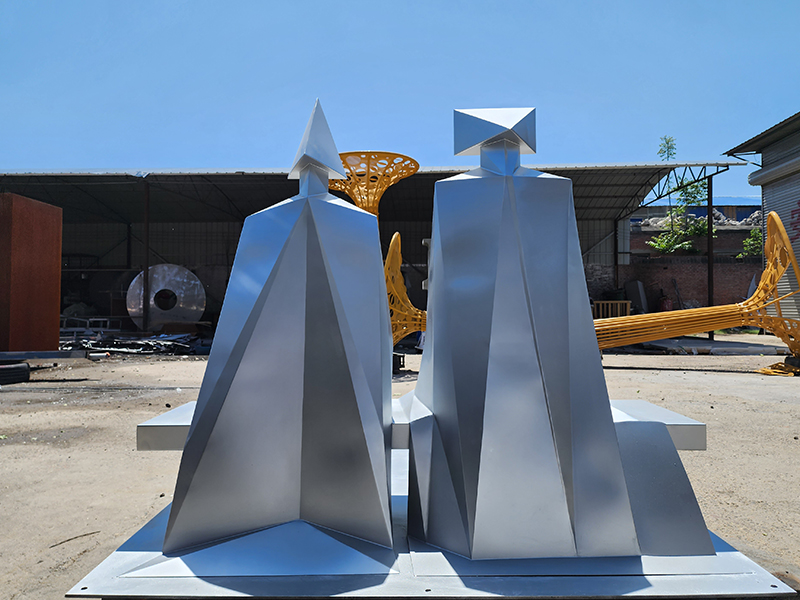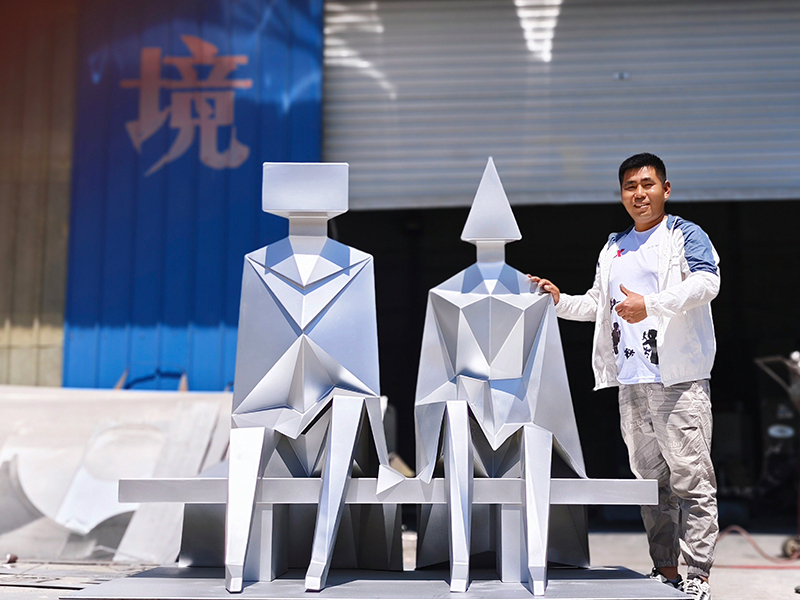 It is not as translucent as mirror polishing, but it has a unique beauty!
High-Quality Stainless Steel Raw Materials:
Our client intends to place this artistic abstract stainless steel sculpture by the sea. After we learned the customer's intention, we immediately discussed with the customer, #316 stainless steel is the most suitable. Ordinary stainless steel may not be able to withstand corrosion and erosion due to the humidity of the seaside air.
And #316 stainless steel is the highest specification stainless steel material. Sculptures made from it can be weathered outdoors for years and still retain their original charm!
Moreover, the thickness of #316 stainless steel is relatively thick. In this way, even if the sea is relatively stormy, the stainless steel garden sculpture is still safe.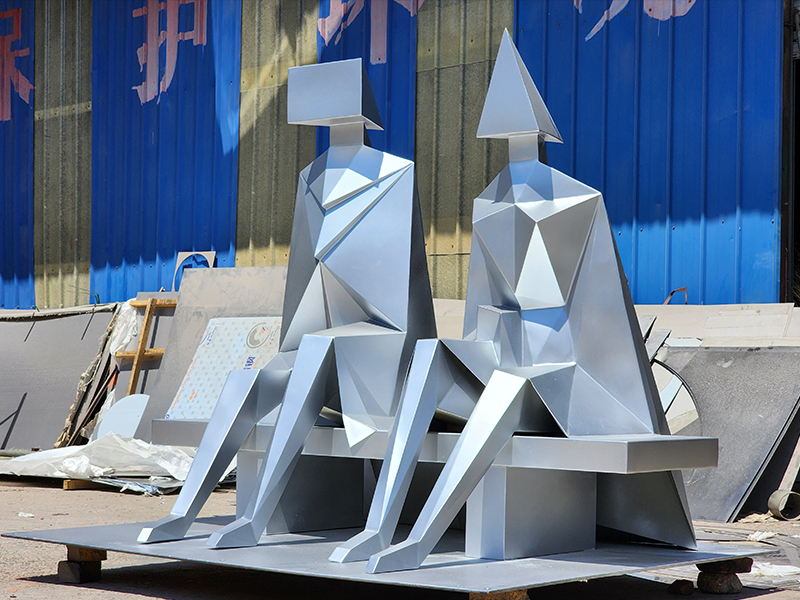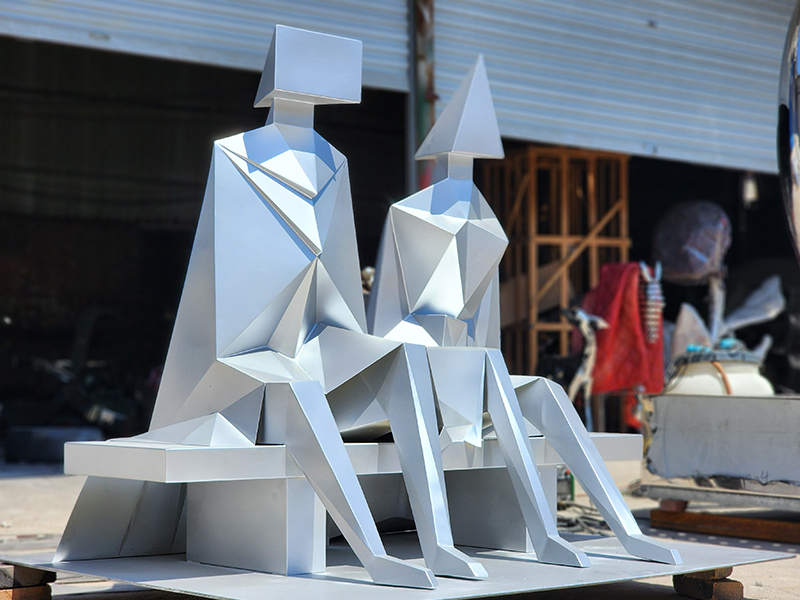 Safe Shipping:
We support three modes of transportation: sea, air, and land. No matter which country you are in, we could deliver to you. We also have offices in different countries. These offices can handle matters such as installation and shipping at your fingertips.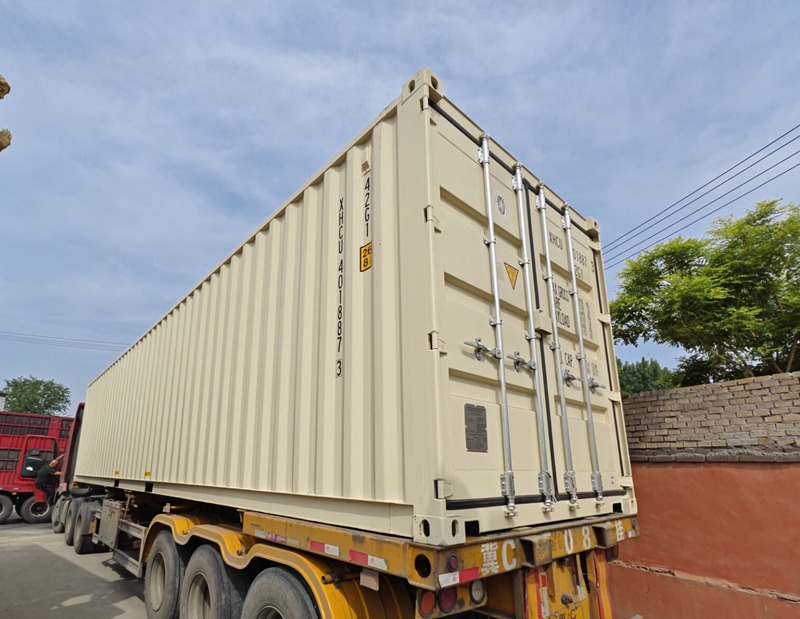 About Trevi:
Trevi has a 40-year history of sculpture. We are a professional and mature sculpture-making factory. And we have a complete management system, a safe operating environment, and professional sculpture knowledge.
Choose us, you would enjoy the best service and sculpture products in the Chinese sculpture field!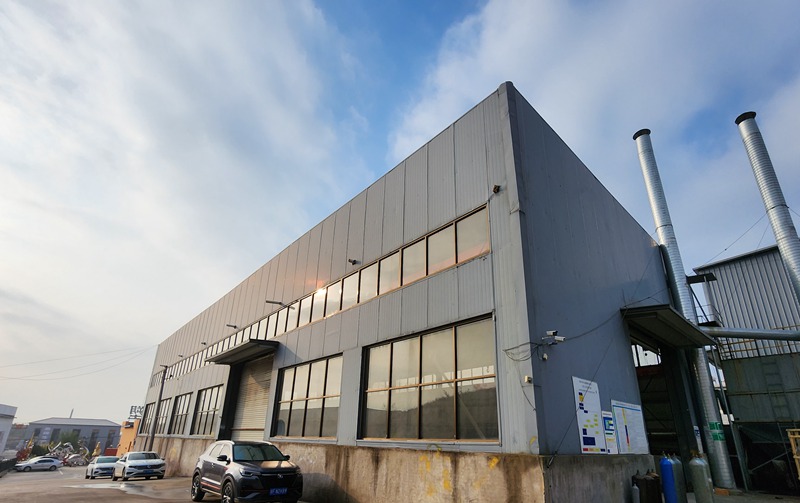 In addition, we also have a professional design team to serve you. We could design the most suitable garden sculpture artwork for you according to your needs.
Trevi makes sculptures with hearts and only provides the best and most suitable stainless steel sculpture decoration for every customer who likes and wants to sculpt.
Welcome to contact us to purchase this exquisite Garden Stainless Steel Abstract Figure Sculpture!