Introduction of The Disappearing Sculpture:
What happens when art meets science? Well, it seems like the sculpture disappears out of thin air! German physicist and sculptor Julian Voss-Andreae builds sculptures that disappear. From an angle See, they look wonderful, but from another angle, they disappear into thin air! That's a pretty amazing thing.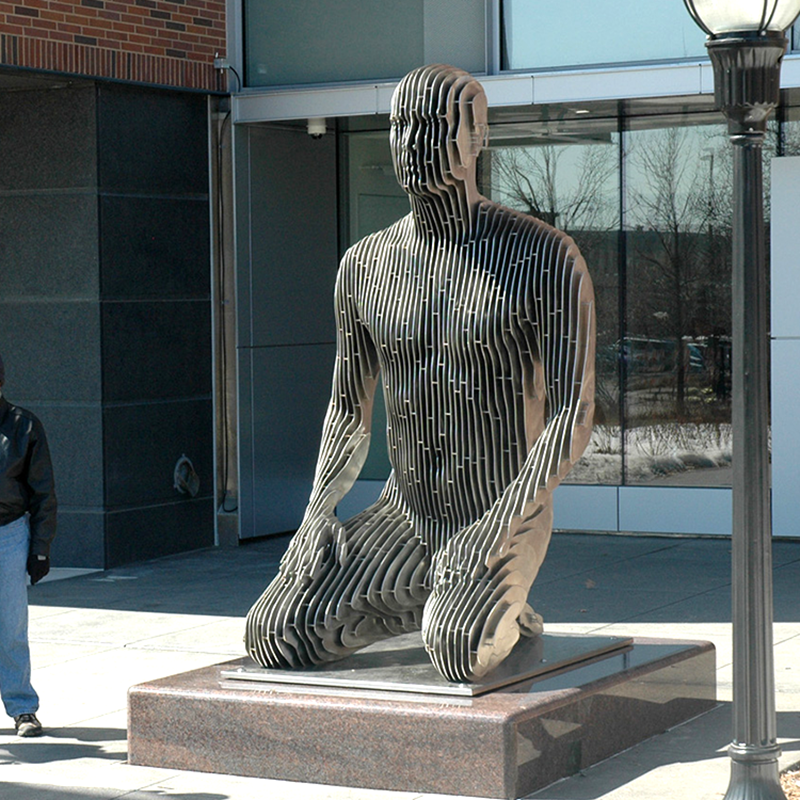 This is today's protagonist – the disappearing sculpture.
Different Angle, Different World:
The disappearing sculpture has to be said to be people's discovery and attempt at new things. It allows us to change our vision to see the world and things. Perhaps from this point of view, things should be done this way. However, when you switch perspectives, things seem to change, and he starts to go in a different direction.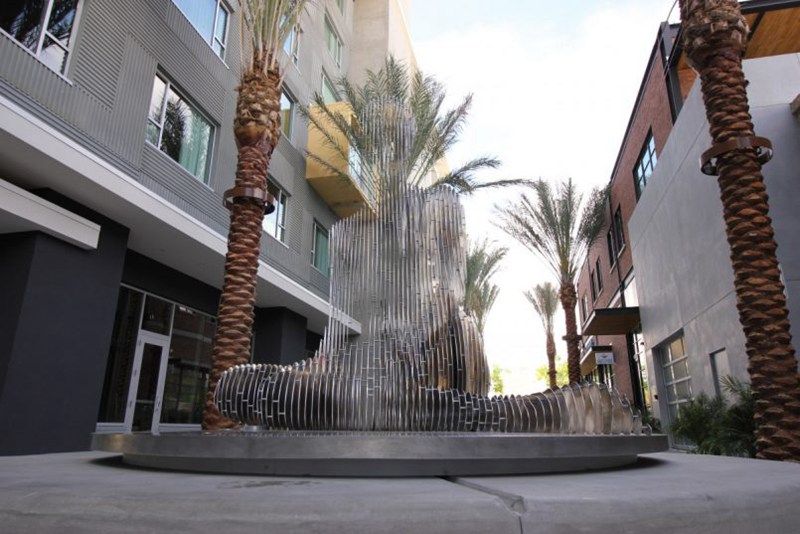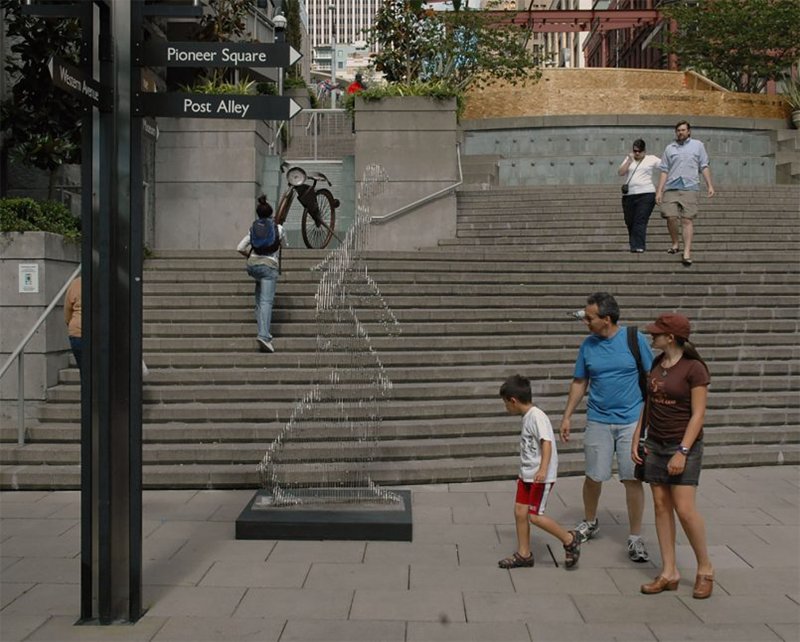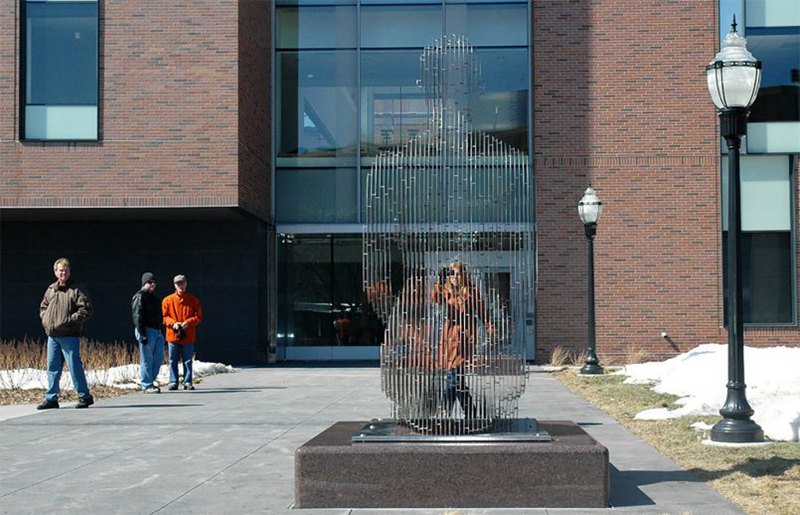 Such a novel stainless steel sculpture could inspire people to think. Maybe you're considering buying one for yourself too?
3D Model Display:
In order to present the best state of the disappearing sculpture, we could even make 3D modeling to adjust the perfect proportion for each part of the disappearing figure sculpture.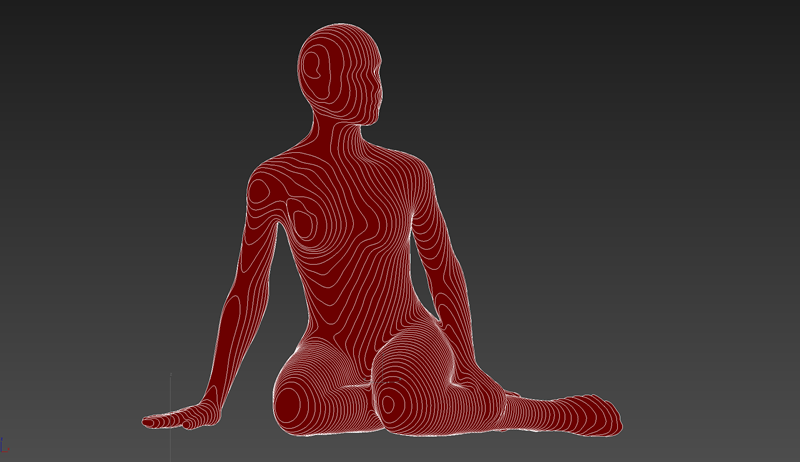 Our Rich Experience:
Trevi once made this disappearing sculpture, both male and female, for a client in the US. We use high-quality stainless steel sheets and install them in parallel order. Then, this piece of puffs and clouds that shows different states from different angles is formed. Through these pictures, I believe you could also feel our professionalism and rich experience.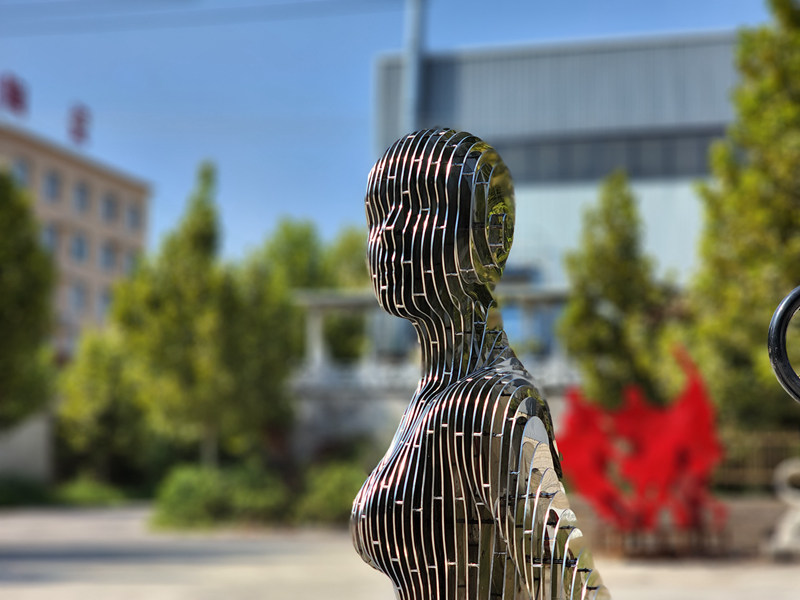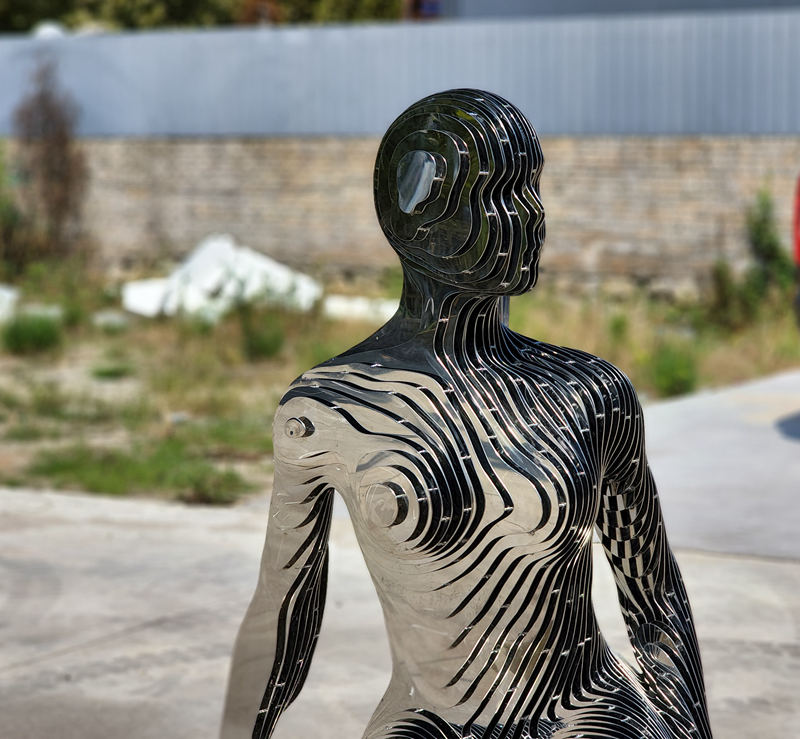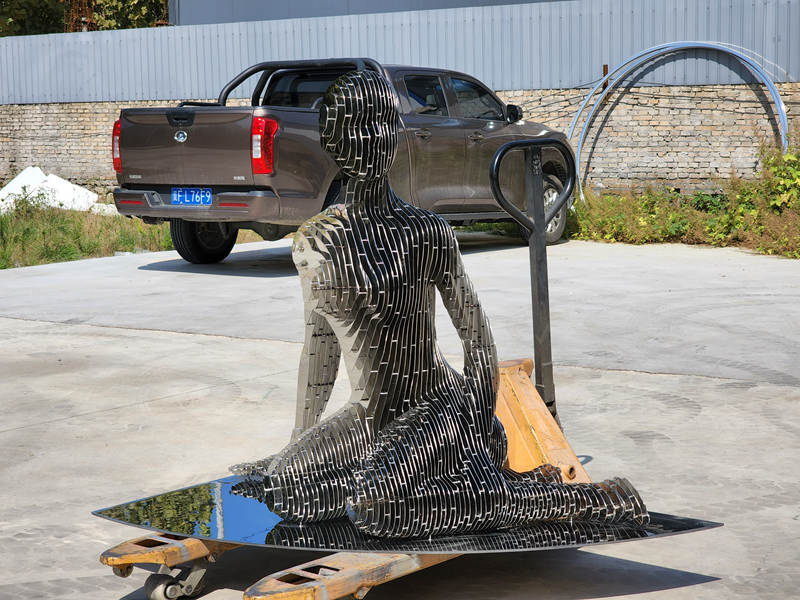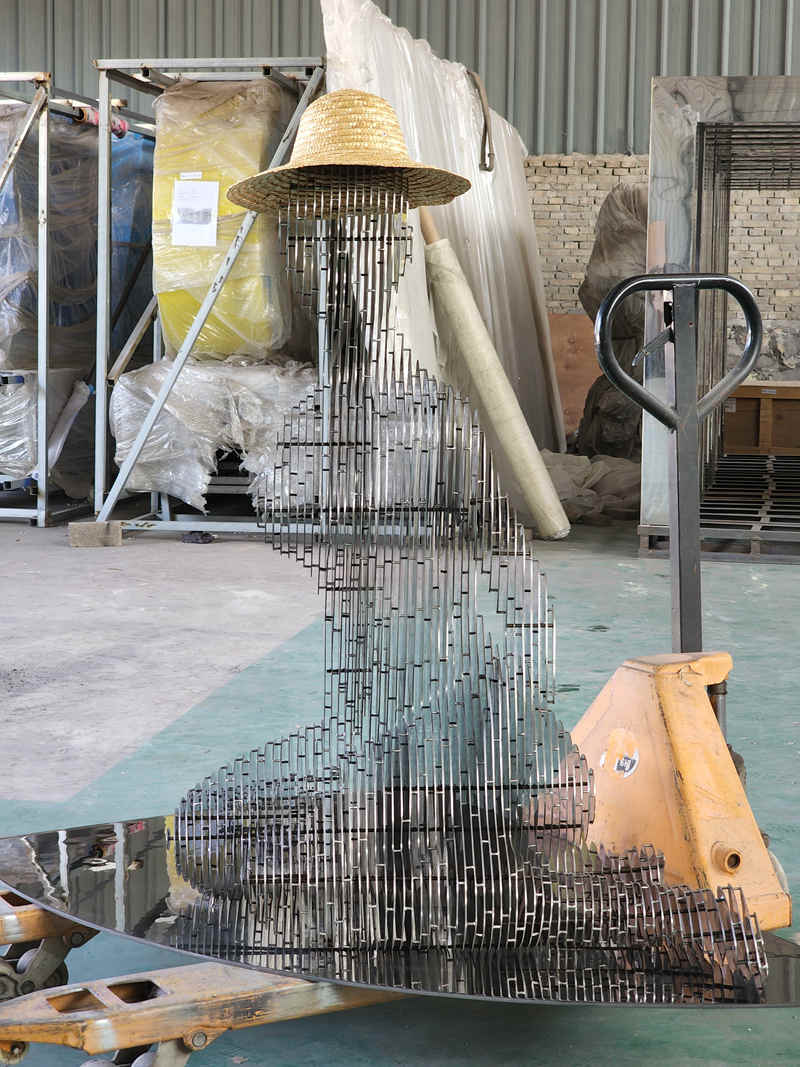 Our Customized Services:
We could design disappearing sculptures of various sizes for you according to your needs. You could put it on the square in front of the company, or in a resort area. In fact, some leisure places such as cafes, flower art shops, and other shops are also very suitable.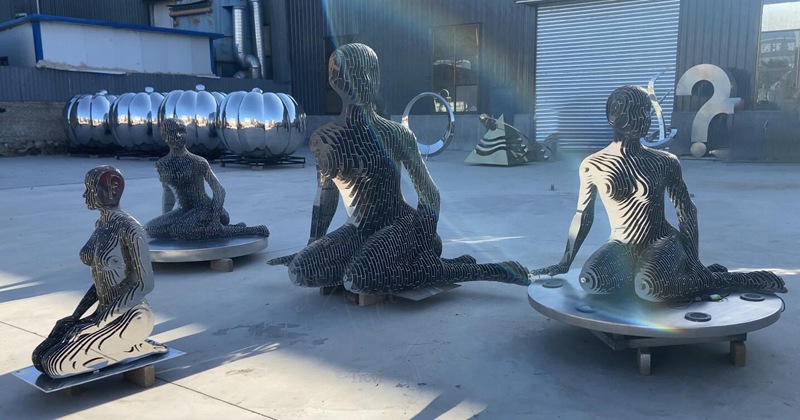 Feel free to contact us to purchase this Phantom Disappearing Sculpture.