Product Details:
This stainless steel abstract sculpture is an original design by the Trevi factory. We call it "Growth Sculpture". This is because the sculpture as a whole has a solid exterior. It spirals upward and grows upward, even if there are twists and turns in the process, it still keeps going upward, like a seed with tenacious vitality. We use 304 or 316 stainless steel to make this sculpture. Strong corrosion resistance and high-temperature resistance enable it to have a long service life outdoors. Such abstract sculptures for sale are suitable whether they are placed in gardens, parks, and other outdoor places, or indoors, and could show the noble taste of the owner.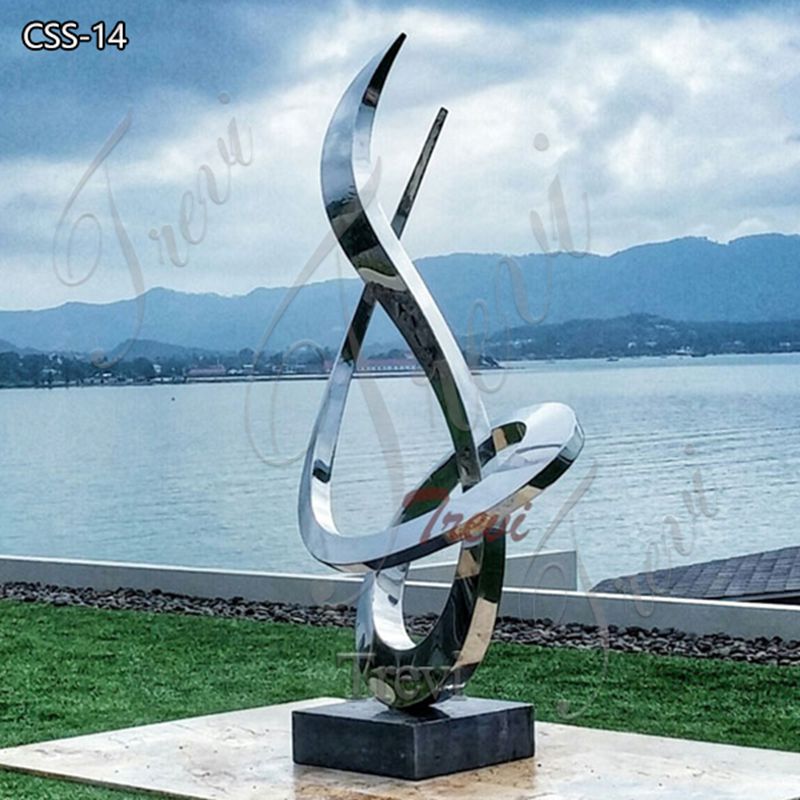 Fine Production:
The masters at the Trevi factory took great care in making this sculpture. Whether it is the cutting of stainless steel materials or the welding, grinding, and polishing of various parts of the sculpture, the masters treat them rigorously. Therefore, the joints of the various parts of the sculpture are very natural and free of flaws. After continuous polishing, the mirror effect on the surface of the sculpture is smooth and bright, which could reflect the surrounding scenery. When you touch the surface of this sculpture with your hands, you would feel the unique texture of the sculpture surface. The meticulous production makes our customers very satisfied after receiving the sculpture, constantly praising the superb skills of the masters.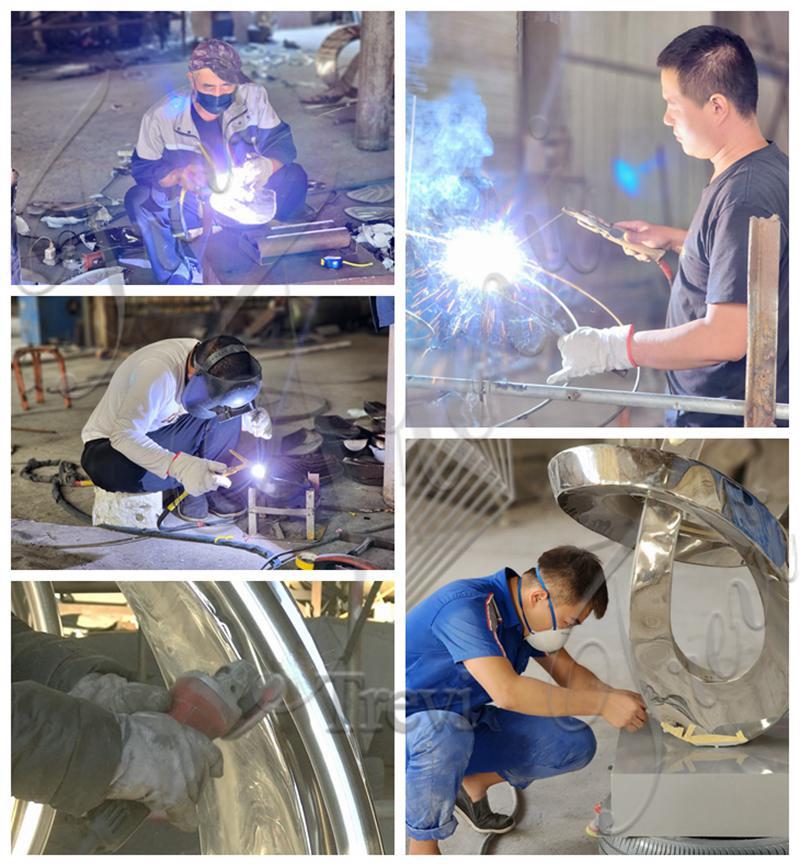 Support Customization:
As an experienced sculpture production factory, Trevi has professional sculpture designers. They could meet all your reasonable needs. For example, the standard size of our growth sculpture is two meters. Of course, if you need different sizes, we could also make them. Whether it is a growth sculpture of 1.5m or a smaller size could be achieved. In addition, you could also express your thoughts on the design, and our excellent designers would design your own unique sculpture style for you. With so many choices, we believe that you would be able to purchase stainless steel sculptures that satisfy you.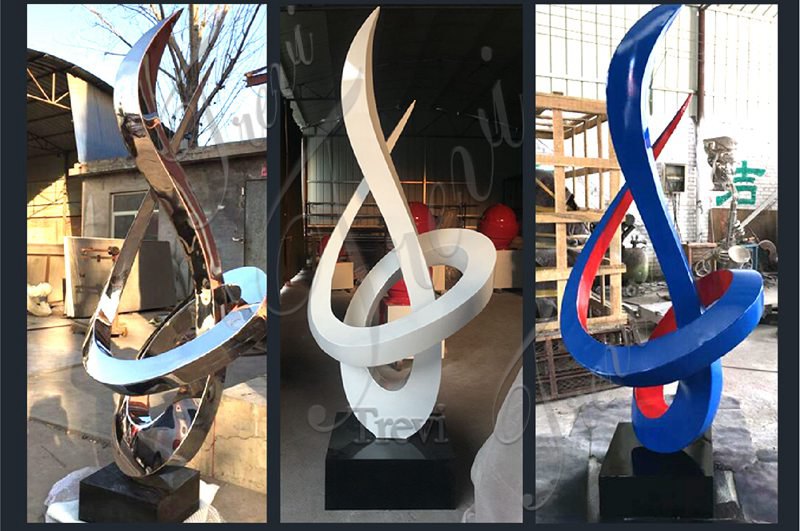 Strong Packaging:
For large outdoor metal sculptures, we usually use special iron racks for packaging. At the same time, in order to avoid scratches on the surface of the sculpture due to shaking during transportation, we would wrap the surface of the sculpture with thick soft foams. In addition, we would also fix the various parts of the sculpture. Such strict packaging maximizes the safe arrival of your products. Moreover, full shipping insurance could protect your interests from loss. So, please rest assured to buy it.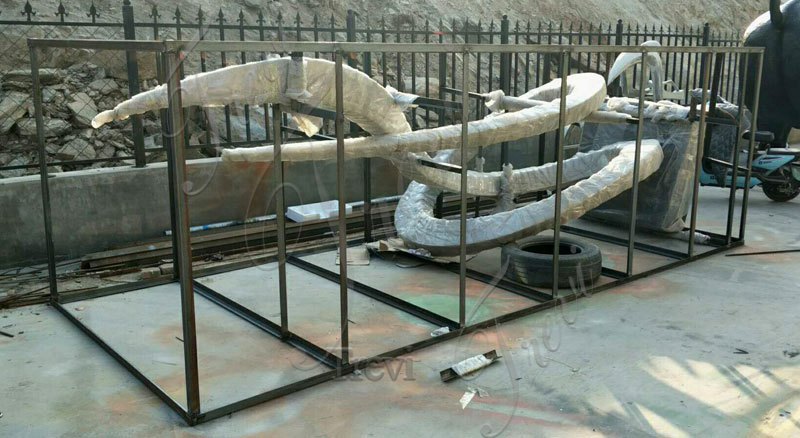 Everything Trevi does is to provide customers with satisfactory products. If you are interested in the stainless steel abstract sculpture, please feel free to contact us.