Product Introduction:
This white marble eagle statue has a very realistic image. We know that the eagle symbolizes freedom, bravery, strength, victory, and the spirit of going forward. People's worship of the eagle started very early. And many Western countries like to use the eagle as a flag, national emblem, military flag, and other symbols. A realistic and vivid eagle statue in the yard could add wildness to your yard.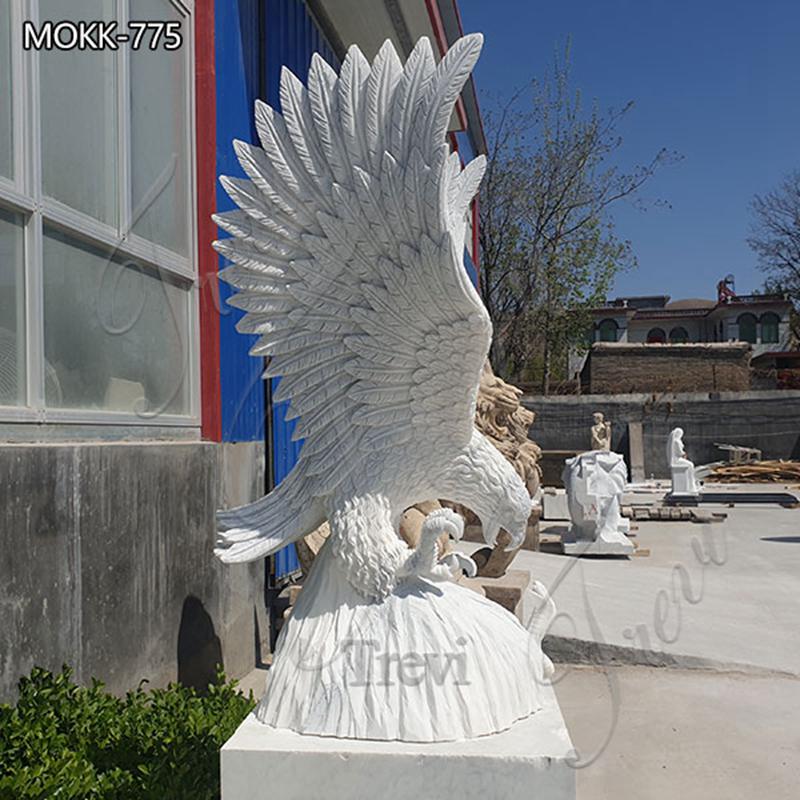 Natural Raw Material:
The material that is used to make this marble eagle statue is natural marble. Natural marble has strong hardness and flexibility, which is very suitable for carving. And the statue carved out of it has a good external effect and a long service life. We could assure you that our natural marbles are directly sourced from the famous natural marble bases in China. When carving, a whole block of marble is used to cut and then carve. Instead of some artificial marble on the market, which is made of some marble or granite crushed stone. What's more, there are many kinds of marble materials for you to choose from, for example, white marble, red marble, onyx beige marble, green marble, etc. You could choose according to your preferences.
Detail Display:
The marble animal statues produced by Trevi are often loved by customers because of their vividness. That's because our artist engravers don't miss any detail when engraving. For example, every wing on the eagle's wings is carved by the artist stroke by stroke, and they are all connected very naturally. The eagle's sharp eyes and sharp claws are so realistic under the carving as if they were real. When you see the statue in real life, you would be amazed by its perfect detail.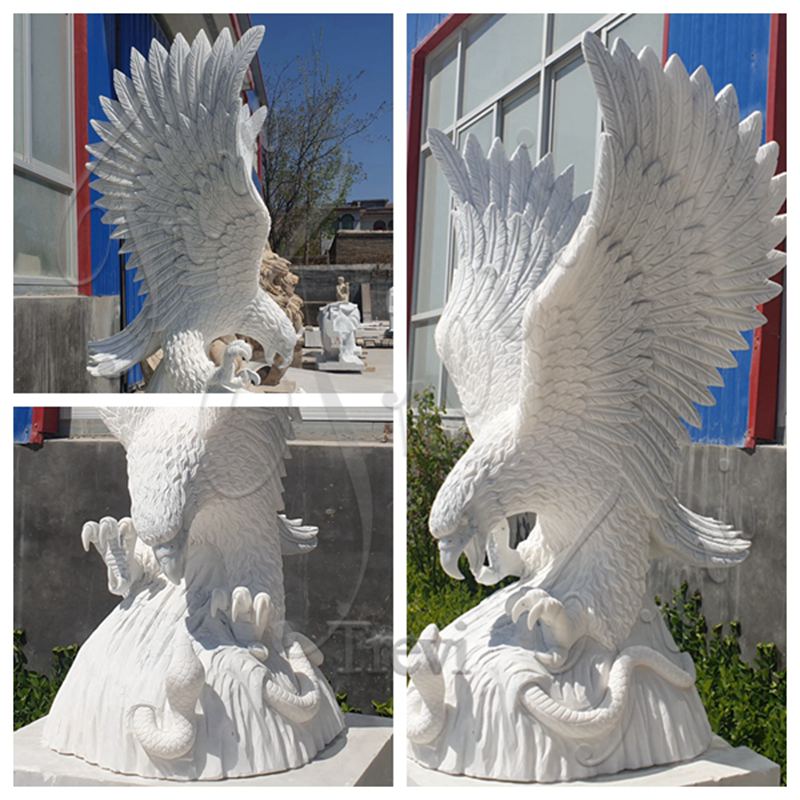 More Animal Designs:
Besides marble eagle statues, Trevi has also made many other types of marble animal statues, such as marble western lion statues, marble foo dog statues, marble elephant statues, marble horse statues, marble tiger statues, etc. At the same time, we also accept various customized services. You could customize any marble animal statues you want from us. The designers in our factory are proficient in 3D drawing techniques and could meet all your reasonable needs.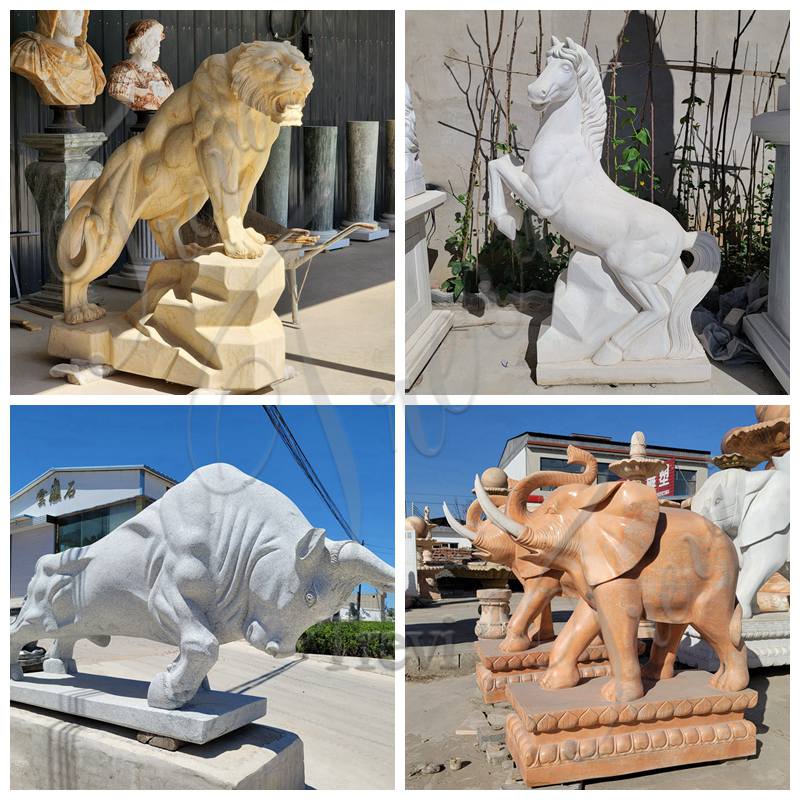 As an all-in-one statue factory, Trevi could offer you a Factory Price Guarantee. If you are interested in our eagle statues for sale or want to custom animal statues from us, please feel free to leave us a message.