Sculpture Introduction:
This foo dog statue for sale has lifelike details and top quality. Chinese lion sculptures like this are usually depicted in pairs. When used as a statue, the pair would consist of a male resting his paw on a hydrangea (in the imperial context, representing supremacy over the world) and a female holding a playful cub (representing parenting) . The raw material of Trevi's Chinese foo dog statue is natural marble with A-grade quality. So our Chinese lion sculpture could be decorated both indoors and outdoors.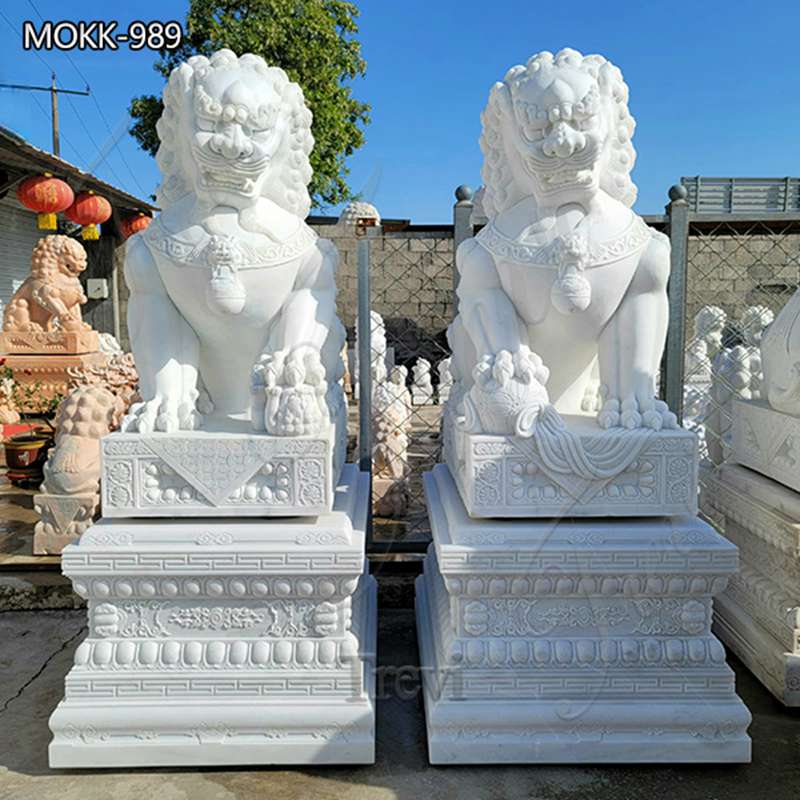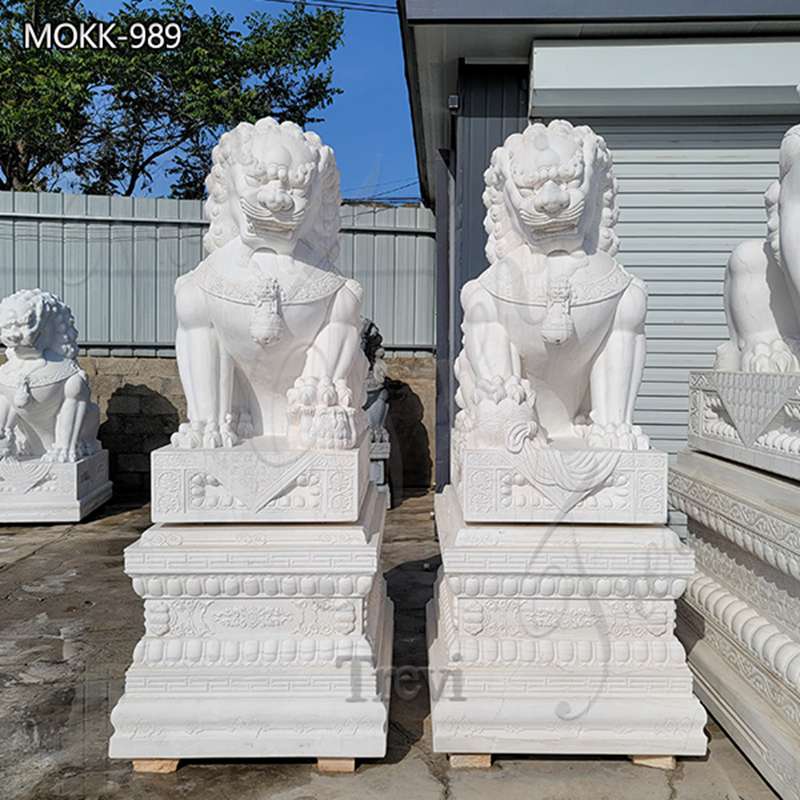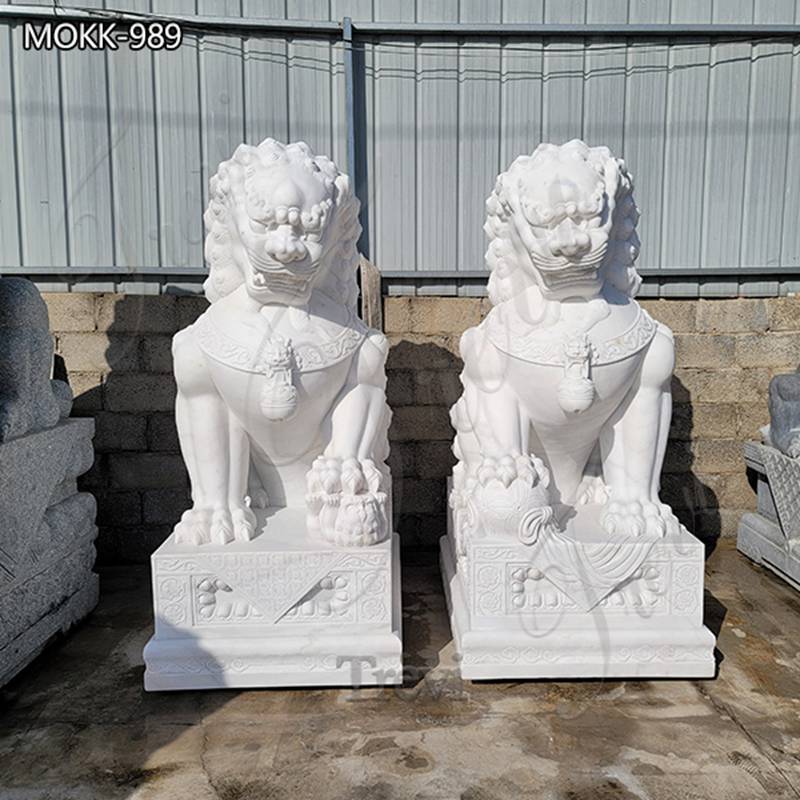 Chinese guardian lions, or imperial guardian lions, are traditional Chinese architectural ornament. Typically made of stone, they are also known as marble lions or shishi. They are known in colloquial English as lion dogs or foo dogs / fu dogs. The concept, which originated and became popular in Chinese Buddhism, features a pair of highly stylized lions—often one male with a ball and one female with a cub—which was thought to protect the building from harmful spiritual influences and people that might be a threat.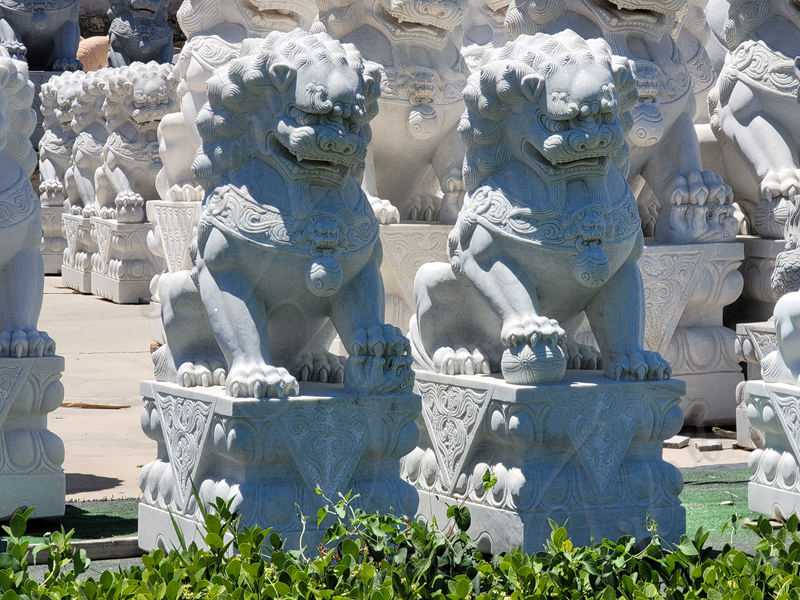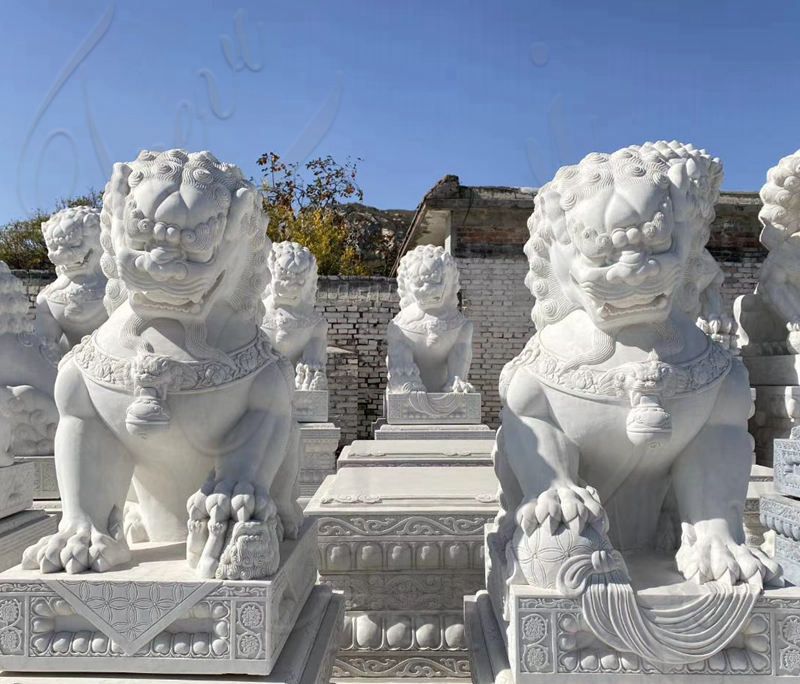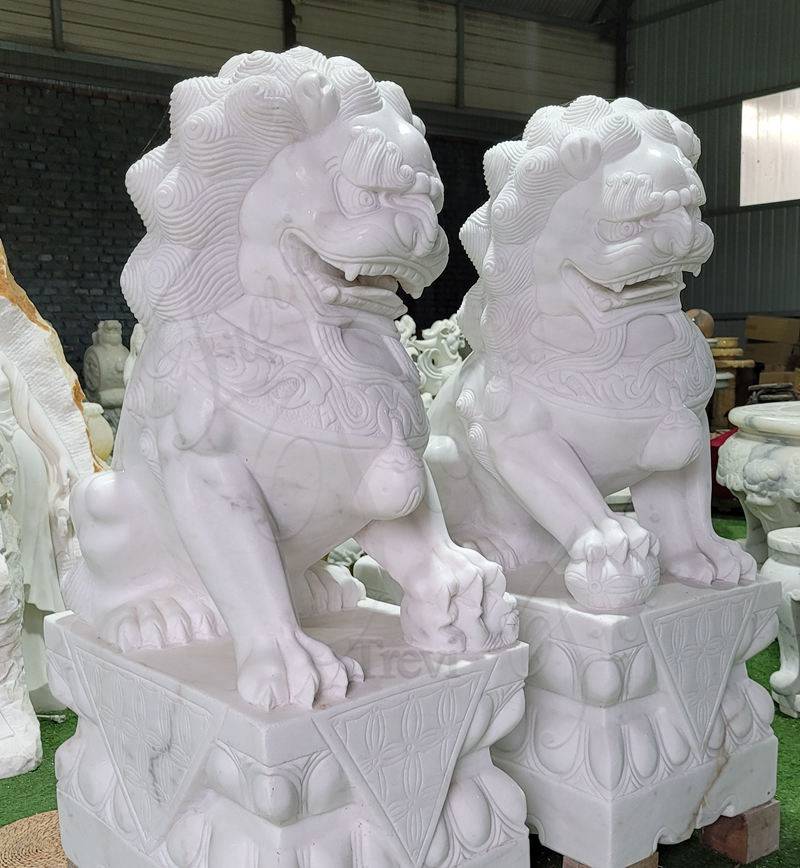 How Trevi Made this Chinese Lion Sculpture:
All our foo dog statues for sale would go through multiple processes such as material selection, design, cutting, carving, grinding, polishing, and so on. In this series of processes, the technical process of carving is the most worth mentioning. Trevi's carvers have many years of experience in carving and are highly skilled. They all live in Quyang, the hometown of sculpture, and have learned marble carving techniques since childhood. Their marble carving skills are the quintessence passed down from generation to generation, and they are not only genetically gifted. Decades of carving and practice allow them to carve any marble into a living sculpture.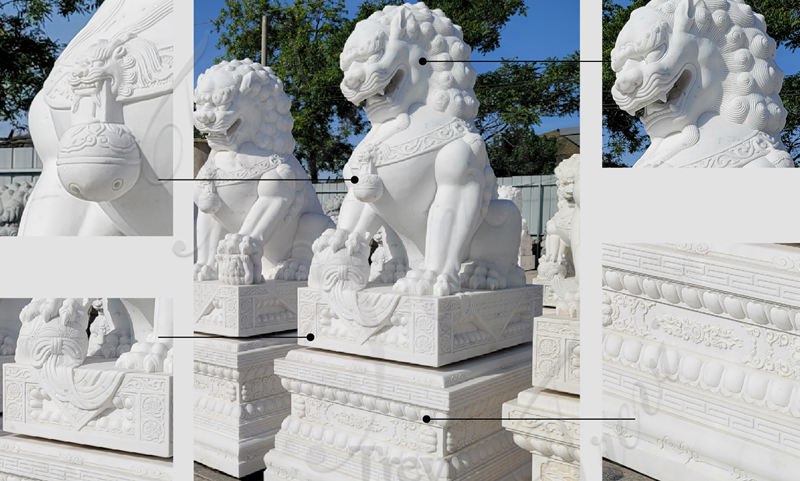 Regarding Material Selection:
Our marble foo dog statues are all made of high quality white marble, which is natural marble with museum quality. Marble is an excellent carving stone. Marble is softer and it is very interesting to carve statues. Marble is also not prone to chipping when carved. Marble has the perfect density, among other properties, to handle smooth curves, shapes, details, and luster when polished. When used for statues, marble is durable and shows little sign of deterioration. This is one of the biggest advantages of using marble over other materials to make a statue, as it could last for a long time without any signs of deterioration. This is important because most statues are made for the outdoors and don't become brittle like plaster. Therefore, our foo dog statue for sale would serve you for many years and may become a permanent treasure in your home.
About Trevi:
Founded in 1983, Trevi Sculpture is a leading manufacturer, wholesaler, and supplier of marble handicrafts and more. The products we offer are favored by our valued customers for their high strength, durability, low maintenance, and long service life. Also, we offer our customers different sizes and designs at affordable prices. All our marble products are subject to strict quality inspection. We have a professional QC team, responsible for order follow-up, and could provide customers with the production progress of products on a regular basis. If the customer has any modifications, we could improve it in time according to the customer's opinion.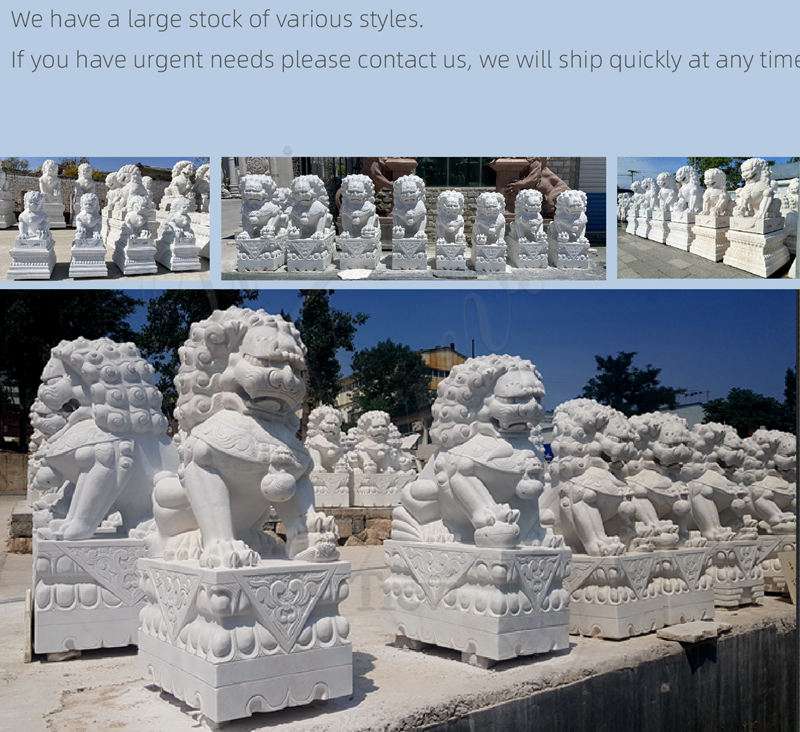 If you are interested in our foo dog statue, feel free to contact us for more information.