Marble Sitting Lion Statue Introduction
The White Marble Lion Statue is a magnificent and regal work of art. Crafted from pristine white marble, this statue exudes an air of grandeur. The lion, depicted in a seated posture, conveys a sense of both strength and serenity. Every intricate detail, from the flowing mane to the finely sculpted paws, showcases the exceptional craftsmanship that has gone into its creation. The White Marble Sitting Lion Statue is a true masterpiece that adds a touch of grace and authority to any setting.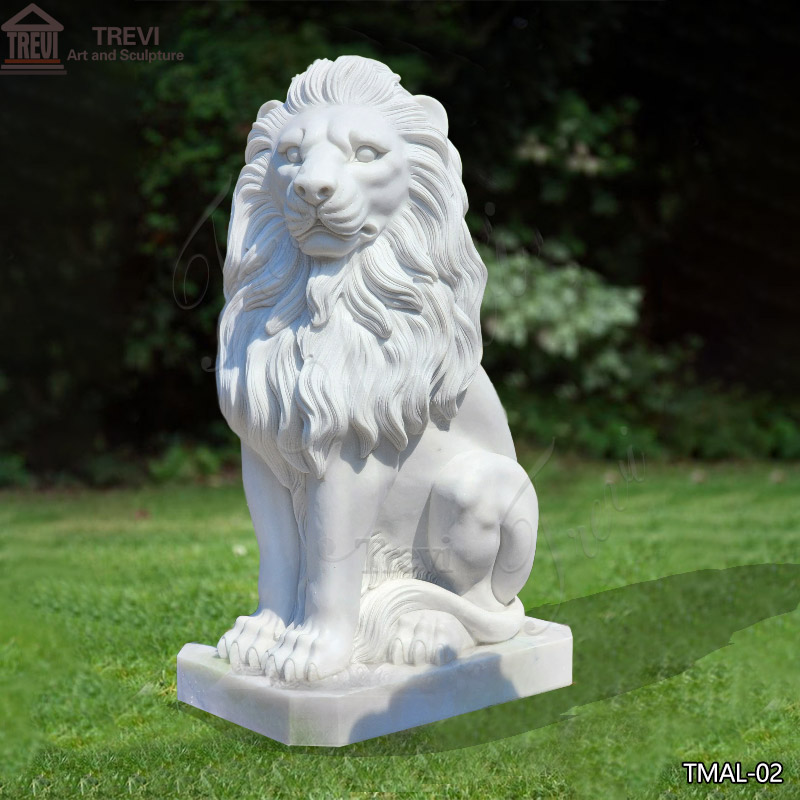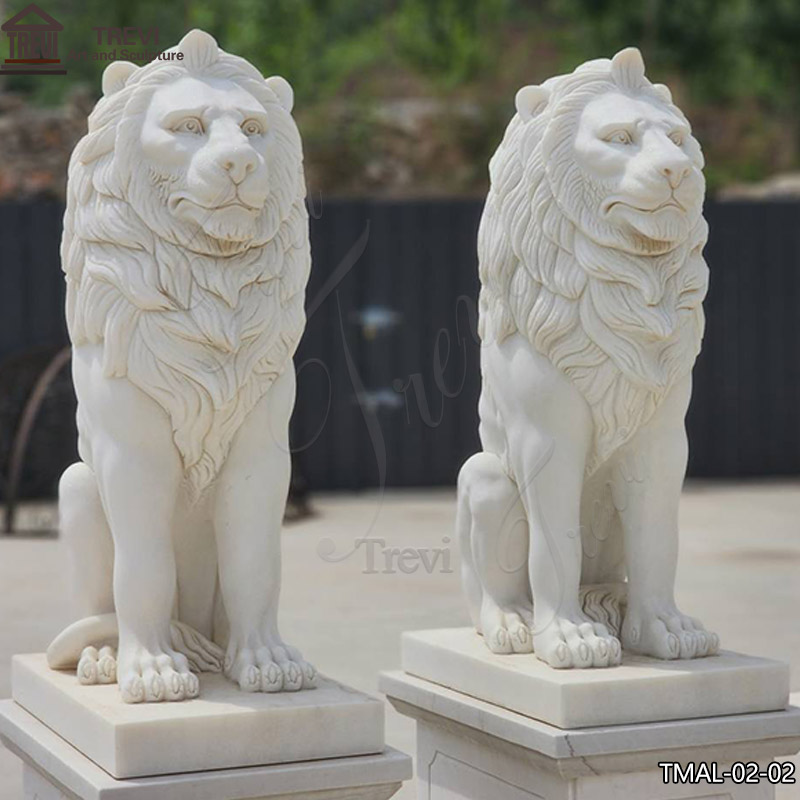 The Significant Symbolism of the Lion Statue
One of the primary symbolic meanings associated with the Lion Statue is its representation of strength and courage. Lions are known for their fearlessness and boldness, making them a fitting symbol of bravery and determination. The statue serves as a reminder of these qualities and can inspire individuals to overcome challenges and embrace their own inner strength.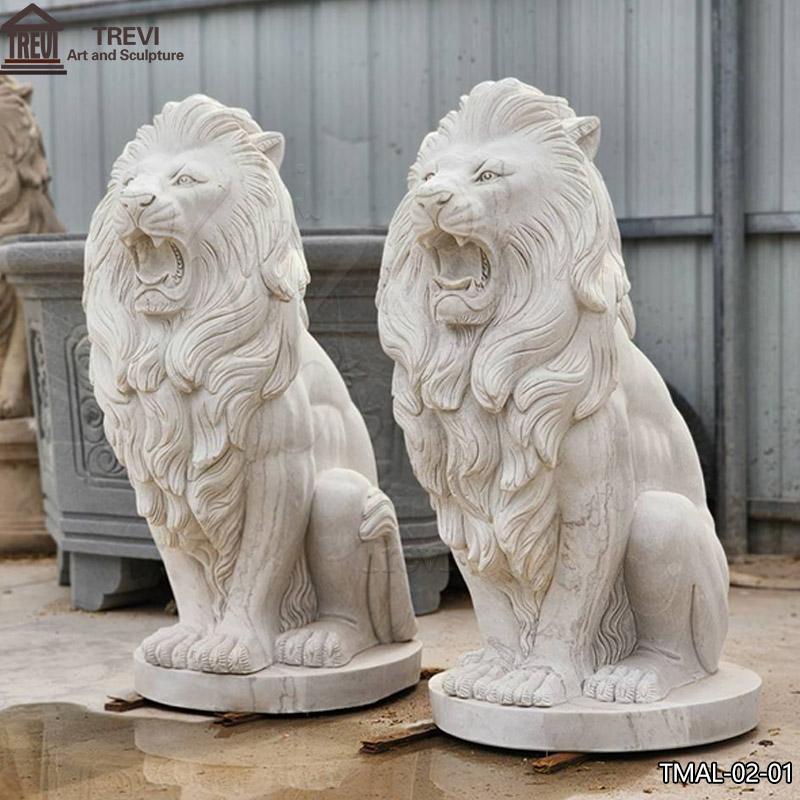 Vivid Details Hand-Carved by Trevi's Artists
Step into the world of magnificent lion statues, hand-carved with precision and care by our top artists. At Trevi, Our artists pour their creativity into every aspect of the lion statues, from the intricately carved manes to the powerful and realistic claws. The lifelike representation and exquisite detailing of our lions capture the very essence of these majestic creatures.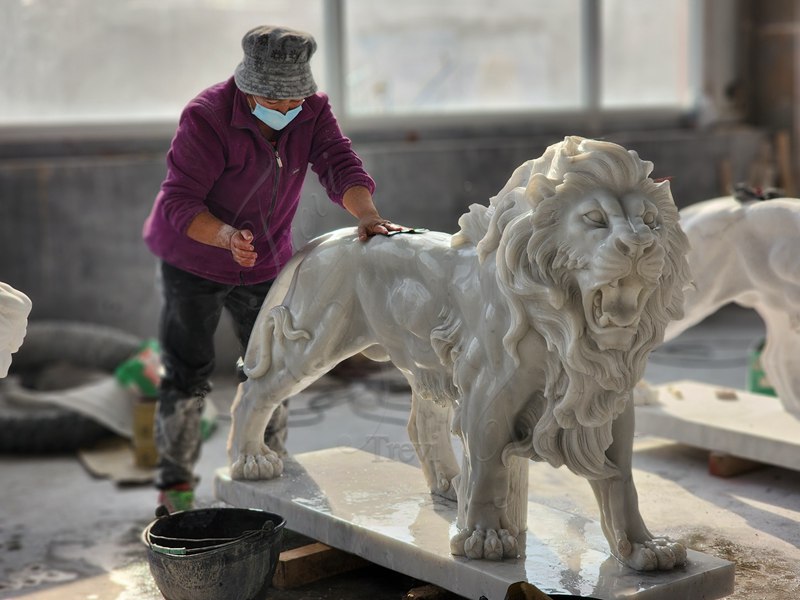 Large In-Stock Marble Lion Sculptures
Trevi factory has diverse in-stock marble lion sculptures, ensuring competitive prices and swift delivery. We take pride in our extensive collection, featuring numerous meticulously carved lion sculptures. With a focus on affordability and quality, we offer cost-effective options without compromising on craftsmanship.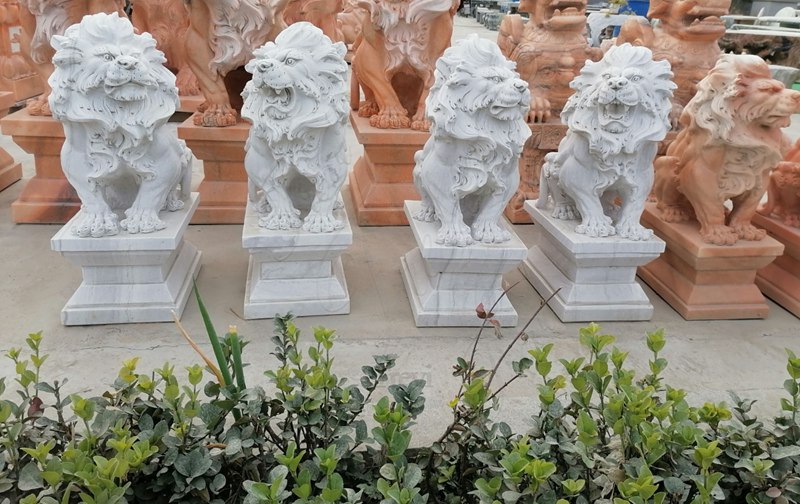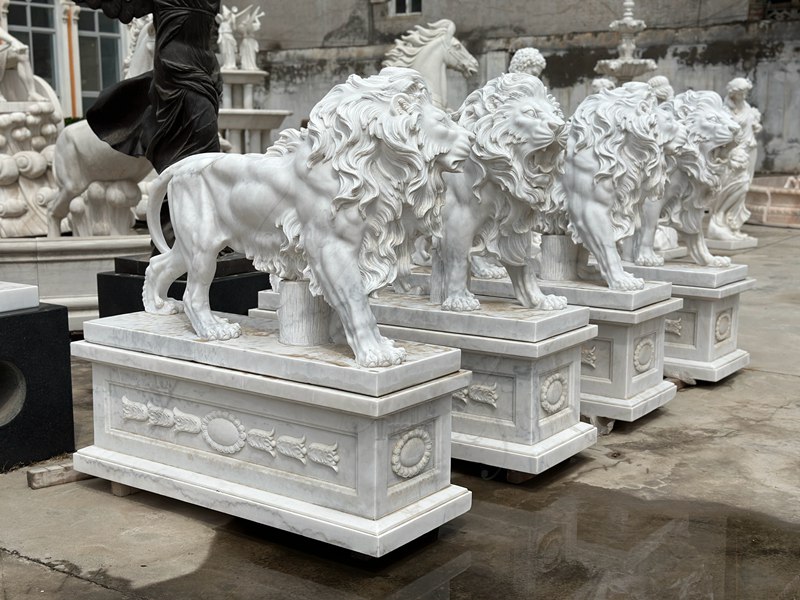 More Styles of Marble Lion Statues
Trevi has different styles of marble lion statues carved from different marble materials. There are also many different choices of colors. No matter what kind of marble material it is, the carving artists in our factory would devote all their efforts to carving the most perfect artwork.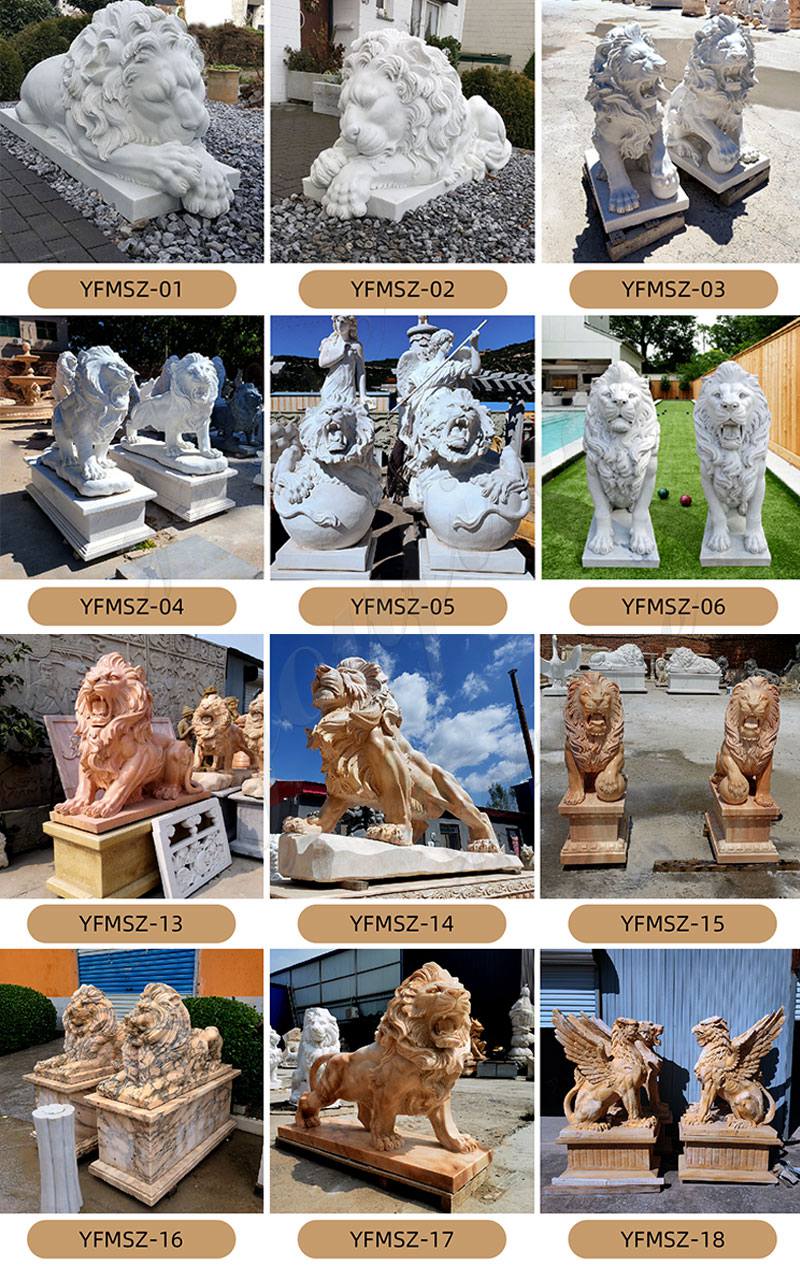 Trevi is a professional marble carving sculpture supplier, We could provide you with high-quality white marble lion statues. You can contact us at any time to obtain more information.