This our lady of Lourdes garden statue shows a noble and graceful figure of the Virgin with folded hands. Our Lady of Lourdes stands on a pedestal of roses. Clothes fluttering in the wind set off her elegance and beauty.
Trevi uses natural marble as raw material. This precious material endows the Virgin with a more elegant and noble temperament.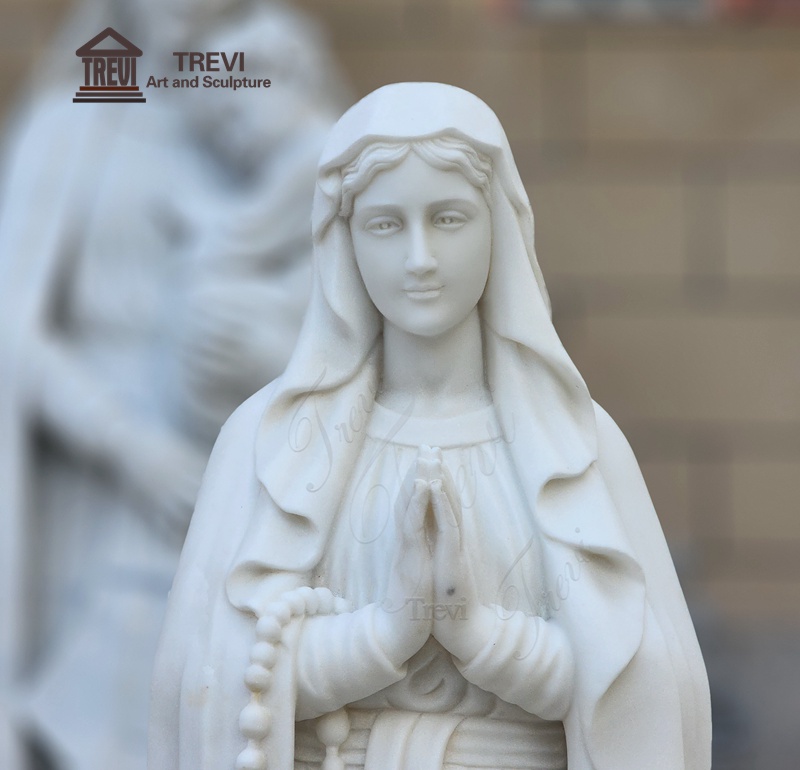 Excellent carving artists could carve the Virgin Mary's light clothing on hard marble. The hem of the clothes that rises with the wind, the natural drooping arc, and even the raised folds are all cut to the benefit. When you look at her carefully, you will be attracted by her demeanor.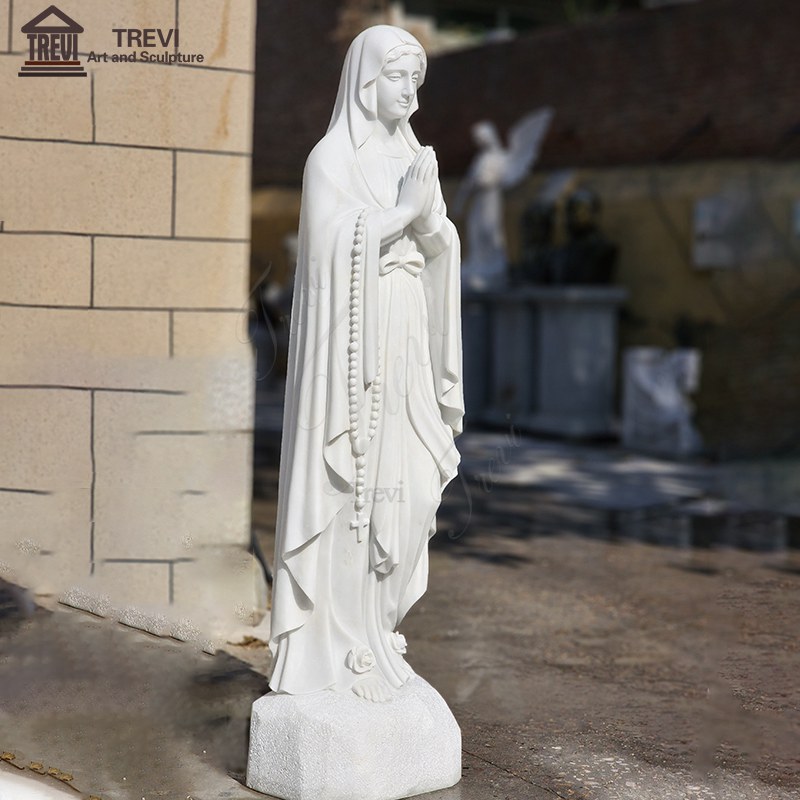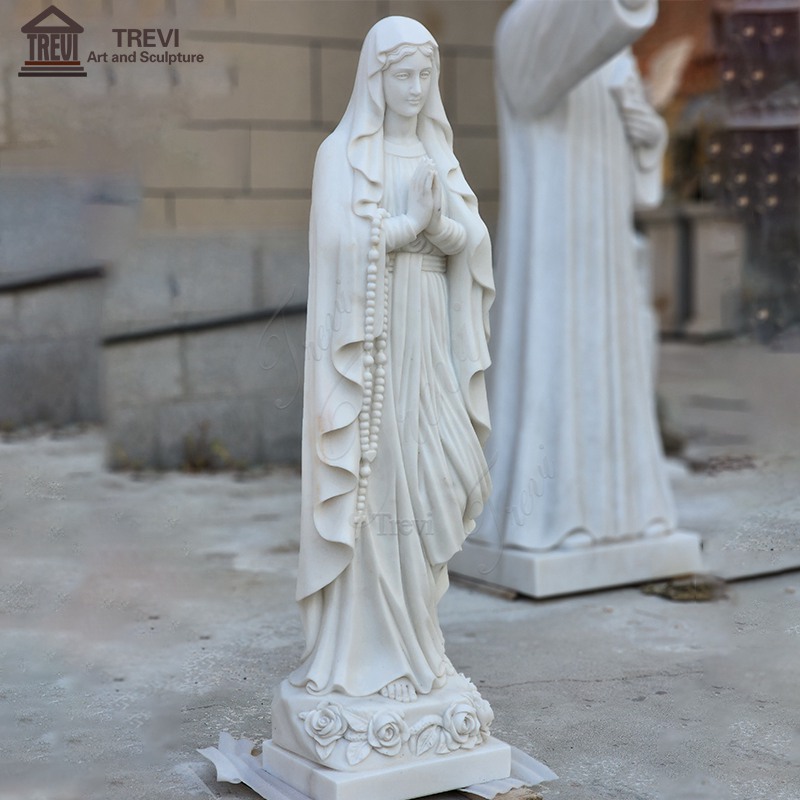 Extensive Inventory of Madonna Sculptures:
Trevi works with a large number of clients every year. In order for some customers to receive their favorite outdoor Virgin Mary statue as soon as possible, we would also make some sculptures in stock.
The huge exhibition hall stores all our off-the-shelf sculptures, which are also for those customers who come to visit to appreciate and purchase.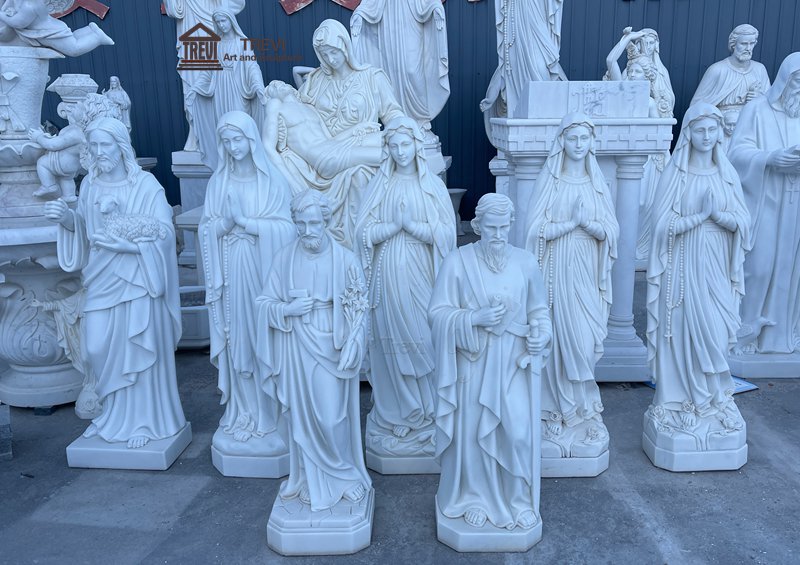 Professional Marble Suppliers:
Trevi is a professional supplier of marble sculptures, with 40 years of carving experience, and is one of the best in the field of marble sculptures.
We have all kinds of marble Virgin Mary statues in our factory. These are all produced by our excellent artists for domestic and foreign customers.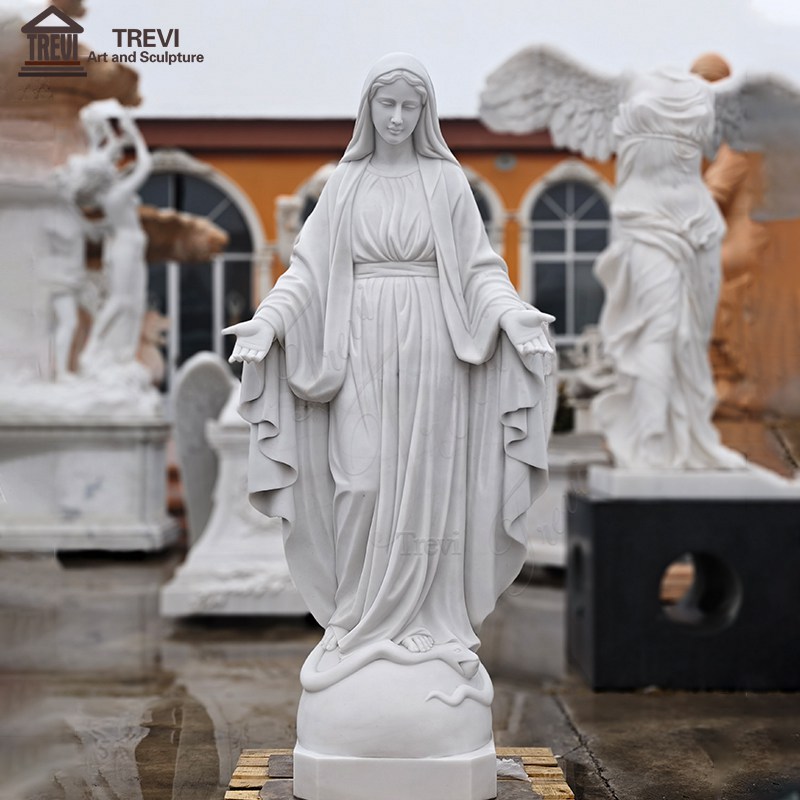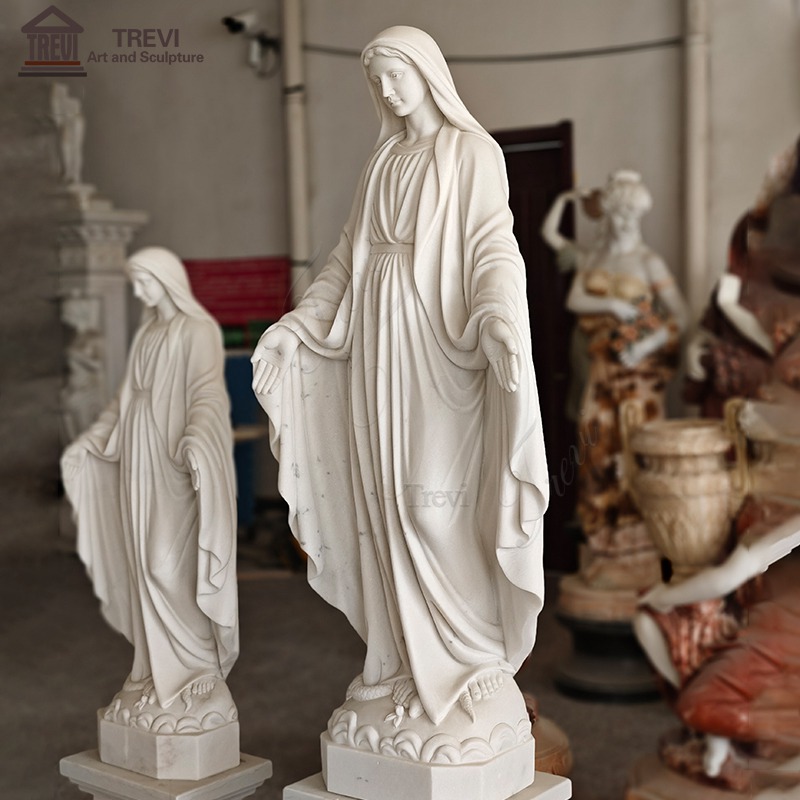 If you have a chance or are interested in us, you could contact us to visit our factory. We believe you would be amazed by the exquisiteness and vividness of our sculptures!
Beautiful and affordable, our lady of Lourdes garden statue is guaranteed in quality and price.
So, if you want to buy our lady of Lourdes outdoor statues produced by us, you could email or call us. We would have professionals to serve you.