Our Lady of Lourdes Statue Details:
Marble Our Lady of Lourdes statue outdoor is depicted with her hands together in prayer with a rosary on her arm and roses around her legs on the bottom.
Especially, she wears a white dress with gold trimming and a blue belt. These were all hand-painted with great attention to detail.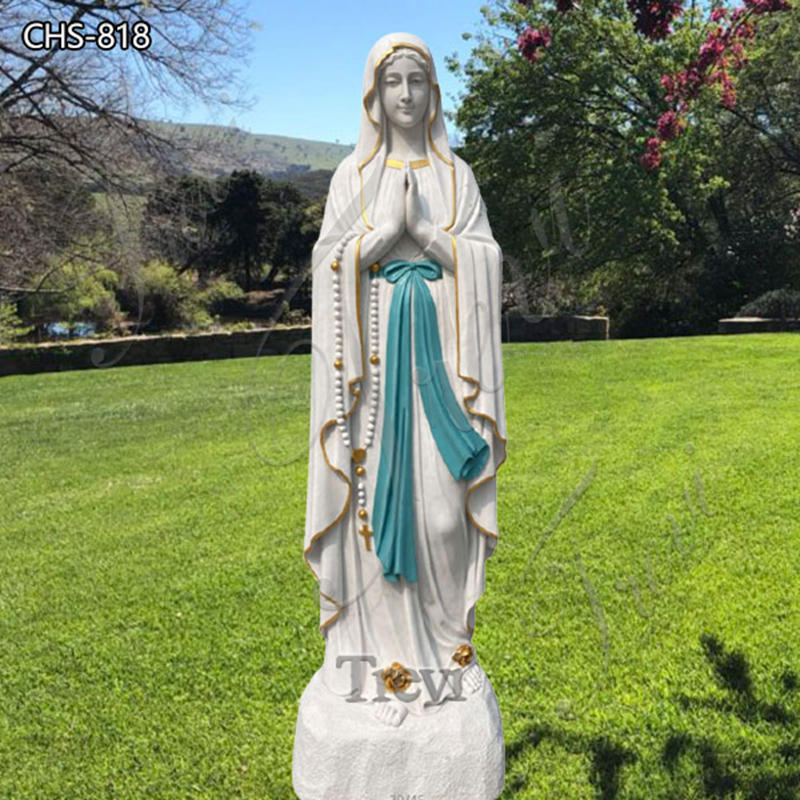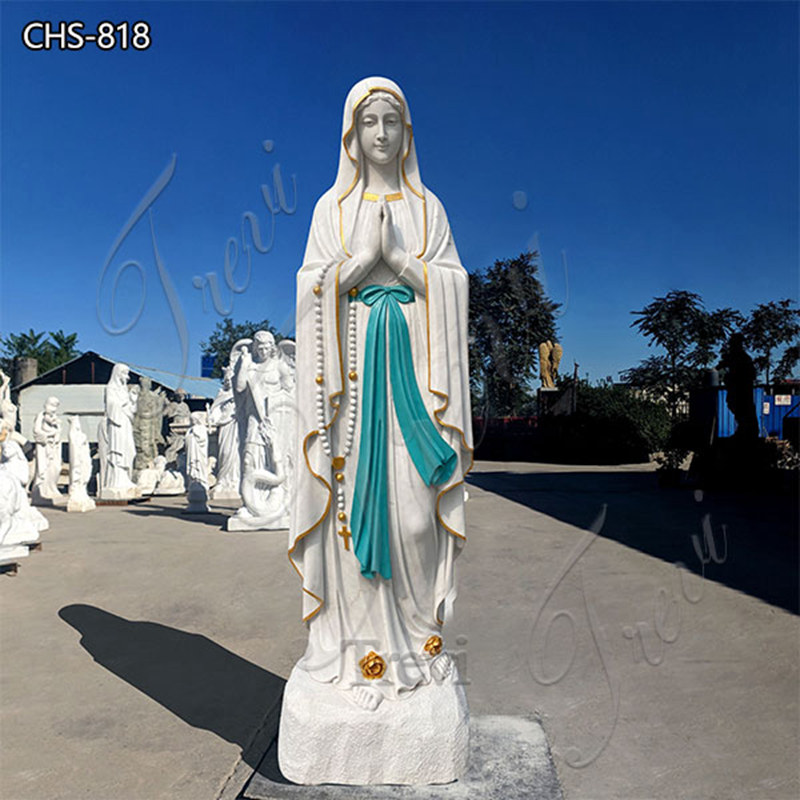 The popularity of Our Lady of Lourdes Statue
Our Lady of Lourdes statue outdoor is the title of Mary, the mother of Jesus. Since the Virgin Mary appeared in Lourdes, France, the Roman Catholic Church honors the Virgin Mary under this name.
The Virgin appeared to Saint Bernadette in Lourdes, France, in 1858. Many miracles of healing, inspiration, and peace are attributed to this sacred land of apparitions. This inspired statue of Our Lady of Lourdes would light up your prayer corners and bring protection and mercy to your home.

Professional Religious Sculpture Manufacturer
This holy marble Virgin Mary statue of Lourdes is entirely hand-carved and decorated by Trevi's sculptors and is suitable for a variety of outdoor and church settings.
The marble saint statue is hand-painted by skilled artisans from Trevi's professional religious sculpture department. The artists study the facial expressions and clothing of Our Lady of Lourdes, to carve the holiest of Virgin sculptures by heart.
Feedback From Clients Around the World
The image of our lady of Lourdes statue outdoor has been widely copied and reproduced in shrines and homes, often in garden landscapes.
As a classic decorative sculpture of Catholicism, many church projects and Catholics order exquisite marble our lady of Lourdes garden statue from Trevi.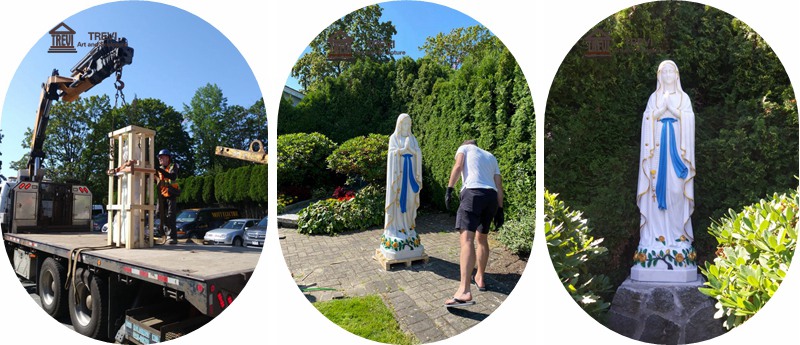 Trevi has always used high-quality marble materials and professional carving techniques to display the beauty of the Madonna sculpture. Therefore, we have been recognized and praised by more and more church project customers.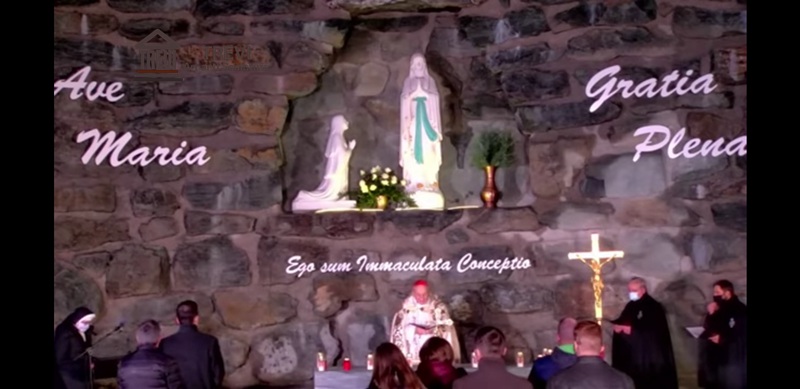 Trevi provides the most comprehensive categories of marble Virgin sculptures for your reference. If you have a favorite style, please feel free to contact us for customization. In addition, we also have a lot of exquisite goods in stock that can bring you a fast artistic experience.
Welcome to contact Trevi to place an order, our marble religious sculptures will not let you down.