Details of Bronze Our Lady of Guadalupe Statue:
The large Our Lady of Guadalupe statue is Trevi's newest cast bronze Catholic sculpture. Our client placed it in the central plaza near the church as a new outdoor decoration for 2023 and it attracted a lot of attention from passersby, who sent many flowers and prayed in front of the bronze Our Lady of Guadalupe statue.
The back of this bronze religious sculpture is designed with a golden glow, representing the holy light.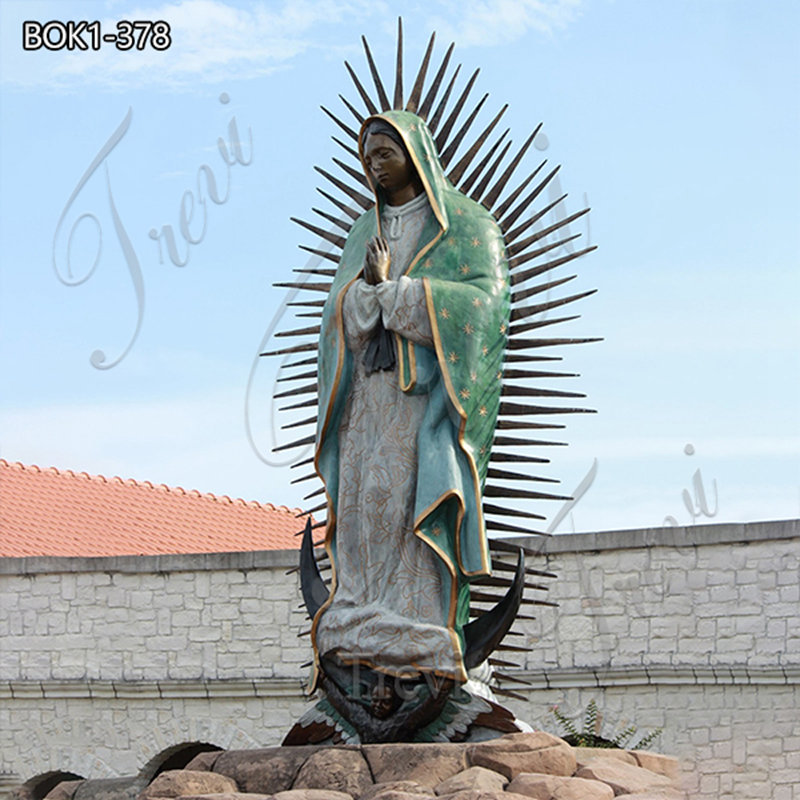 Custom Design Services:
Trevi specializes in custom sculpture services, including the style, shape, and size of the sculpture and more. Many clients have their own interpretation and imagination of religious sculptures in mind, and Trevi's designers could help clients realize these ideas perfectly.
First, Trevi's designers could hand-paint and 3D render the sculpture, and then a top clay artist could create a clay model of the sculpture by hand. Only a 1:1 clay model could restore the details and essence of a religious figure sculpture to the greatest extent possible. This is the reason why Trevi has been making clay models of each sculpture for decades.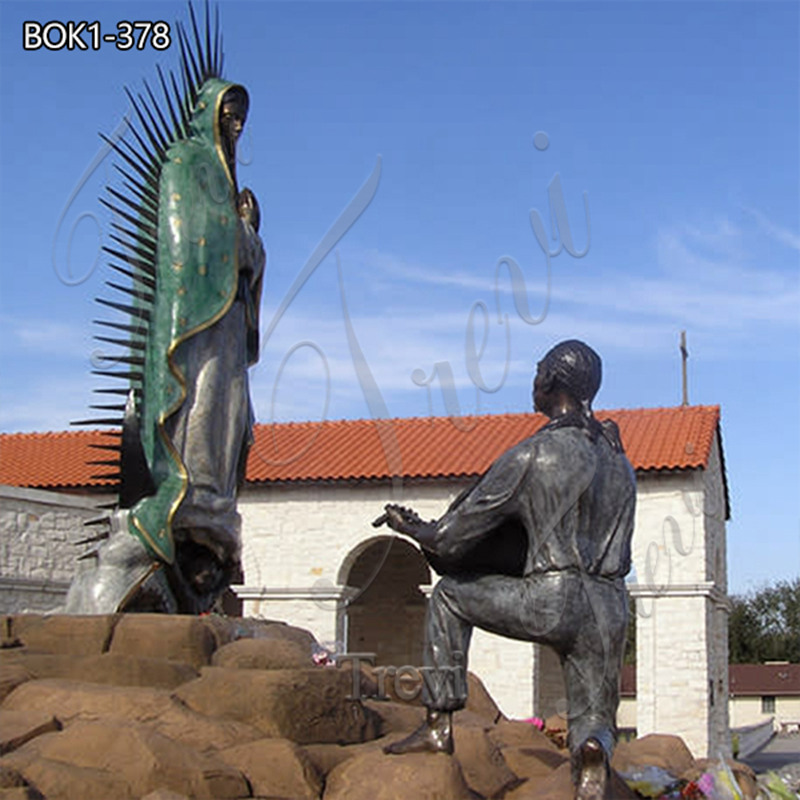 The Comprehensive Selection of Religious Sculpture:
Trevi is a supplier specializing in bronze sculpture making and is even more attentive to the casting of bronze religious sculptures.
First, Trevi has a dedicated religious sculpture department, and many of the artists in this department are devoted, religious believers. With a deeper understanding of Catholicism, we are casting more and more bronze religious figures and sculptures for churches and customers all over the world.
It is worth mentioning that many sculpture styles including bronze Jesus sculpture, Virgin Mary statue, saint Michael sculpture, etc. are already available in clay models, and choosing these styles would save you a great deal of money on model costs.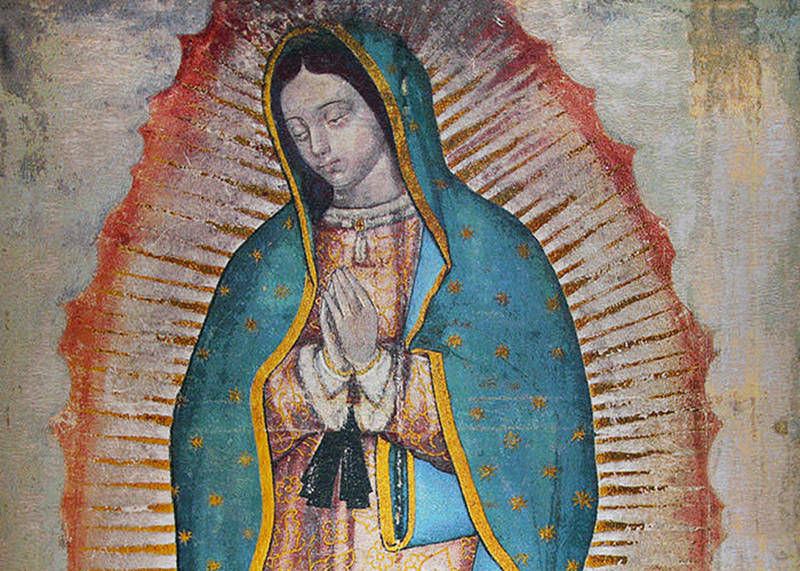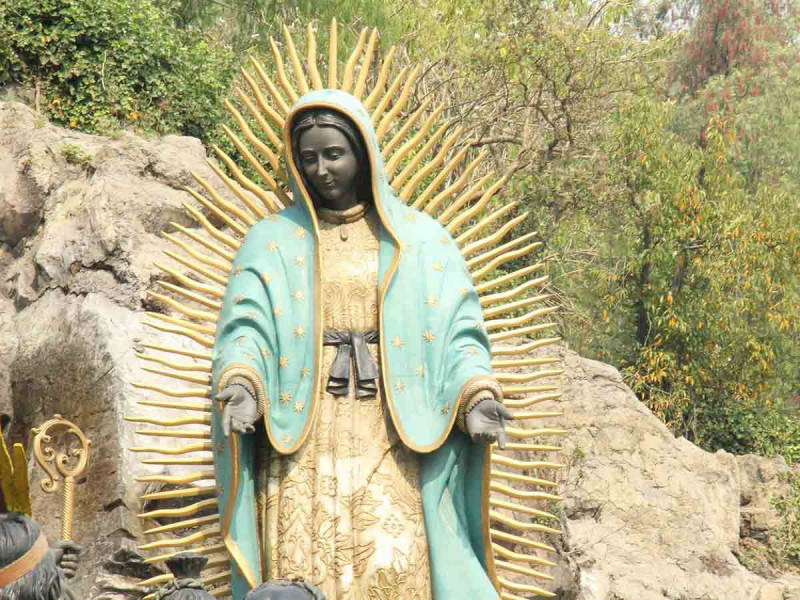 Trevi's Unique Patina Technique:
The most distinctive feature of this bronze sculpture is the coloring of the surface. trevi's patina artist uses a specially formulated chemical solution to apply color to each part of the sculpture to reveal a different color.
If you look closely, you could see that the skirt of this outdoor Our Lady of Guadalupe statue has a special and intricate pattern. This elaborate design adds more beauty to the bronze sculpture and gives it a more realistic feel.
It is worth mentioning that Trevi's artists specialize in a variety of patina techniques that could satisfy your every imagination of sculpture.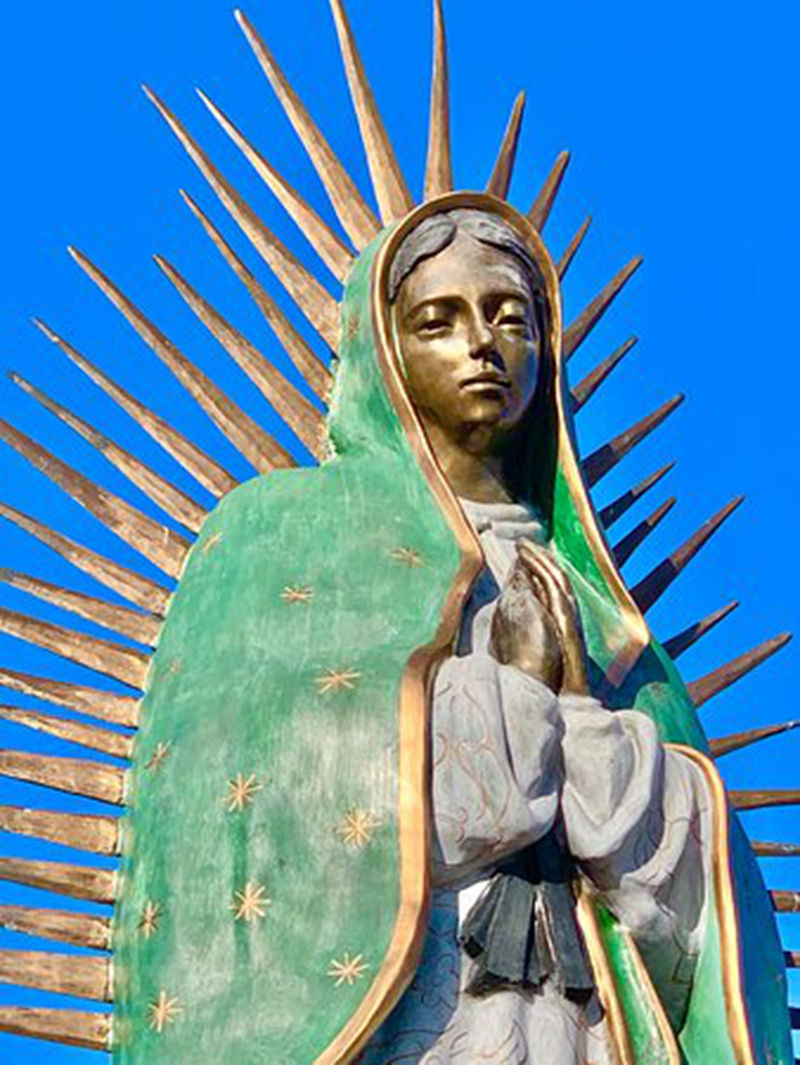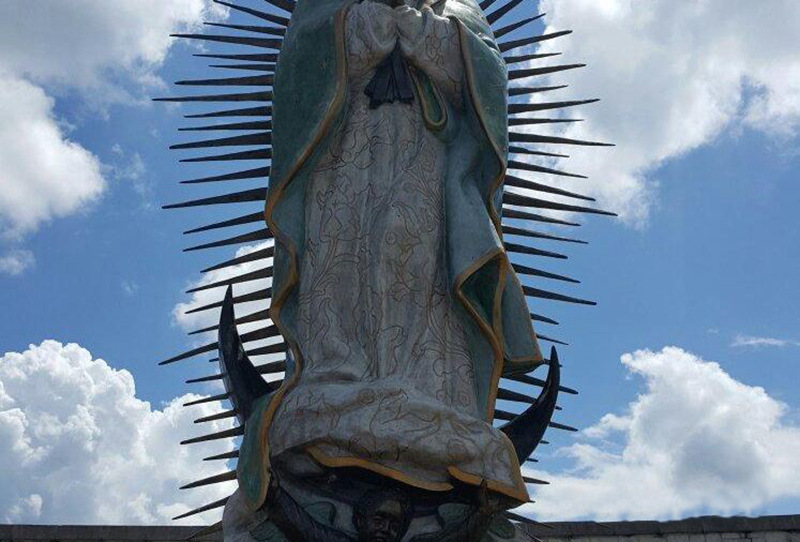 With 2023 just around the corner, choose a beautiful bronze religious sculpture for your church and home for the New Year! Trevi is ready to provide you with all the support and assistance you need.