Description of The Virgin Mary Statue:
Our Lady of Guadalupe garden statue for sale is hand carved by trevi's talented carving artists. Every detail is created with their hearts. The moving expression, elegant temperament and charming features of the Virgin Mary would be perceived and touched by people through marble.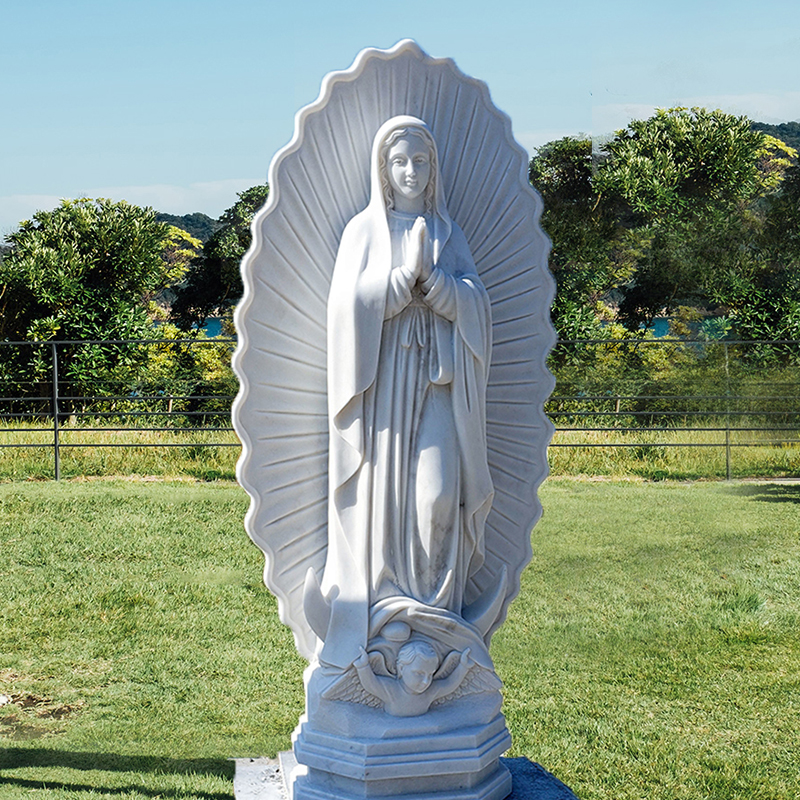 She clasped her hands together and prayed devoutly for the people. The natural and decent clothes on her body also make her more charming. The cherubs, heart and crescent moon at the feet of Our Lady of Guadalupe symbolize the most important deities of the Aztecs. Each of these details is presented just right.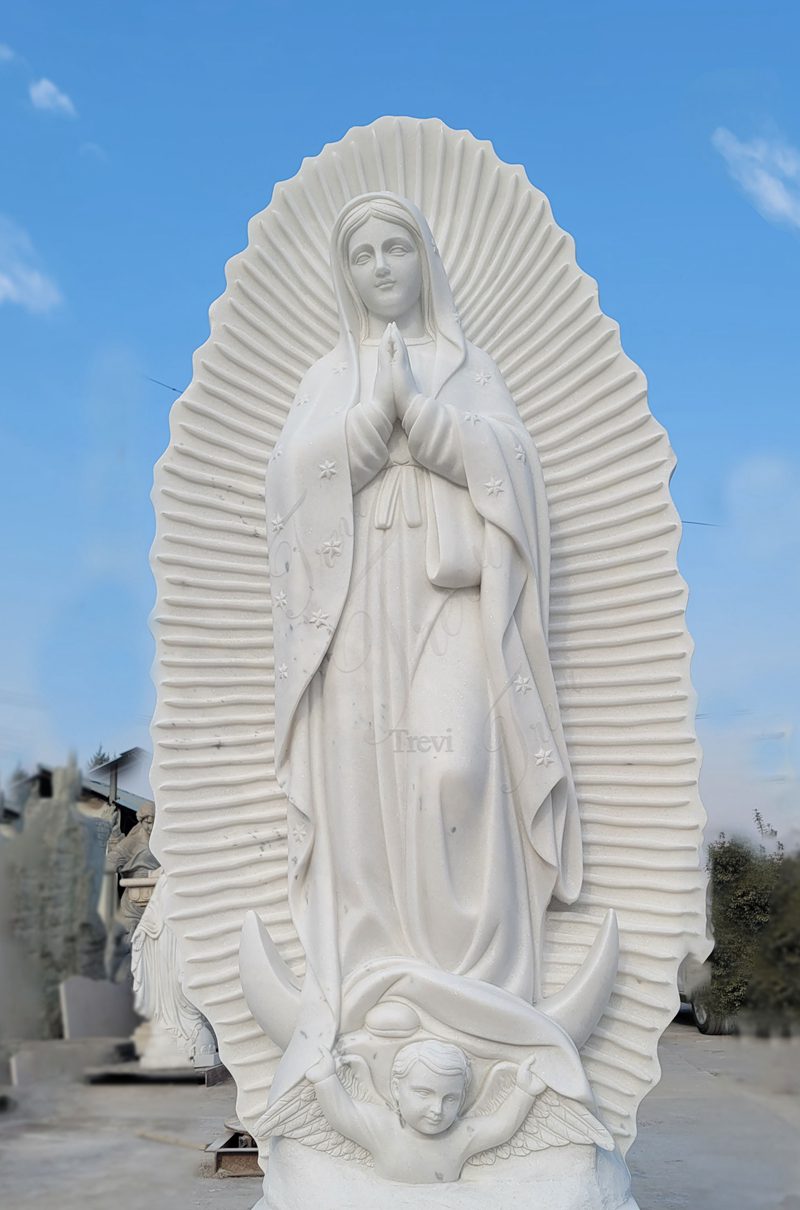 Rich Experience:
As a leader in the field of marble religious sculpture in China, Trevi has completed many major religious sculpture projects. We have worked on projects for the world's largest cathedrals, producing marble statues of the Virgin. Our clients range from individuals to schools, to churches, to government organizations. These are enough to show our strength and rich experience in the past. Here, we would also show you some excellent feedback cases, so that you could trust and understand us more.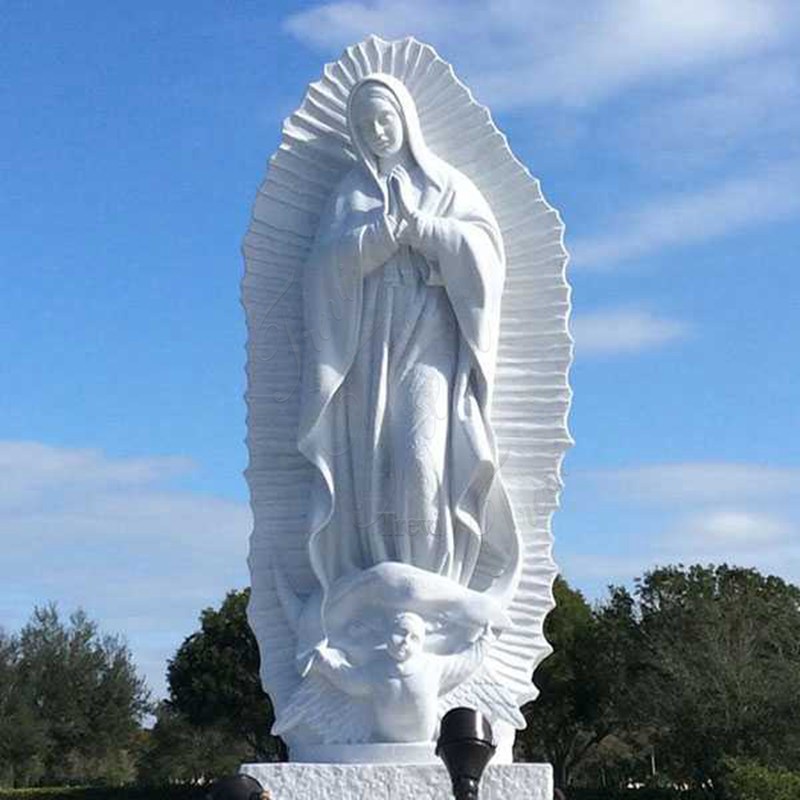 Our Commitment:
1.100% natural marble raw material. Each marble Our Lady of Guadalupe Garden Statue for sale is made with a gift from nature. Each piece is unique.
2. Purely hand-carved, showing all kinds of details. The statue of Our Lady of Guadalupe Gardens is carved out bit by bit by our sculptors. You couldeven feel our professionalism and care through these smooth carving designs.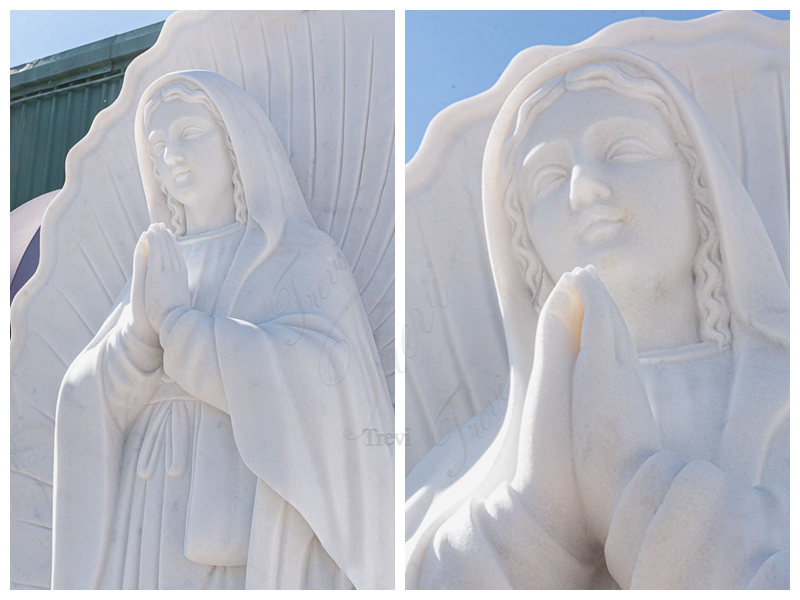 3. Absolute security. We wouldpack and crate the Madonna statue withfoam and 3cm thick wooden box. Do our best to ensure the safety of the sculpture.
4. Free insurance service. Every marble Madonna statue purchased at trevi is fully insured. We always put customers first.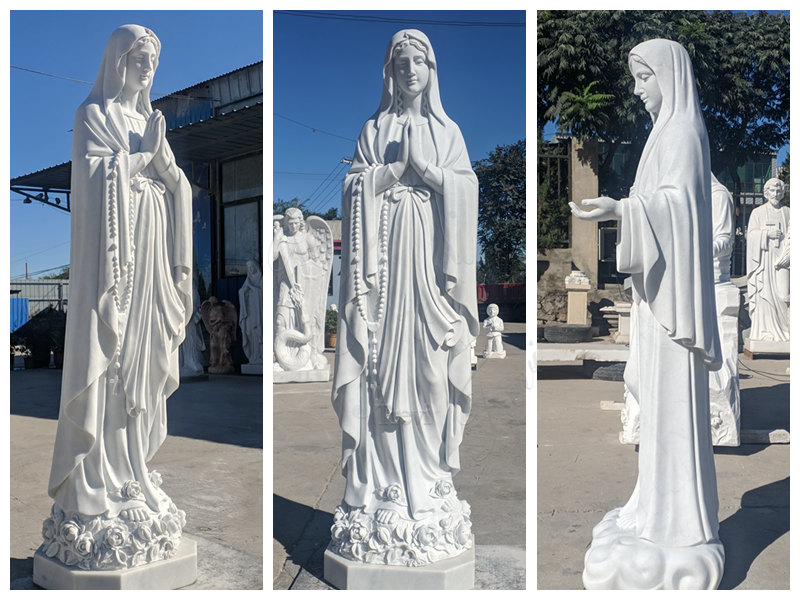 An exquisite marble statue of Our Lady of Guadalupe Gardens is for sale. Contact us now to make a purchase and you would also be able to enjoy a discount.
You would find contact information at the below for each of our platforms. And you could choose one of them for consultation.