Product Details:
This is a stainless steel metal light sculpture with an openwork design. The sculpture presents us with a dancing girl. The lighting effects add to its mystery. Trevi factory uses high-quality stainless steel material to make this sculpture. Therefore, it has strong corrosion resistance and high-temperature resistance, and it would not be damaged when placed outdoors for a long time.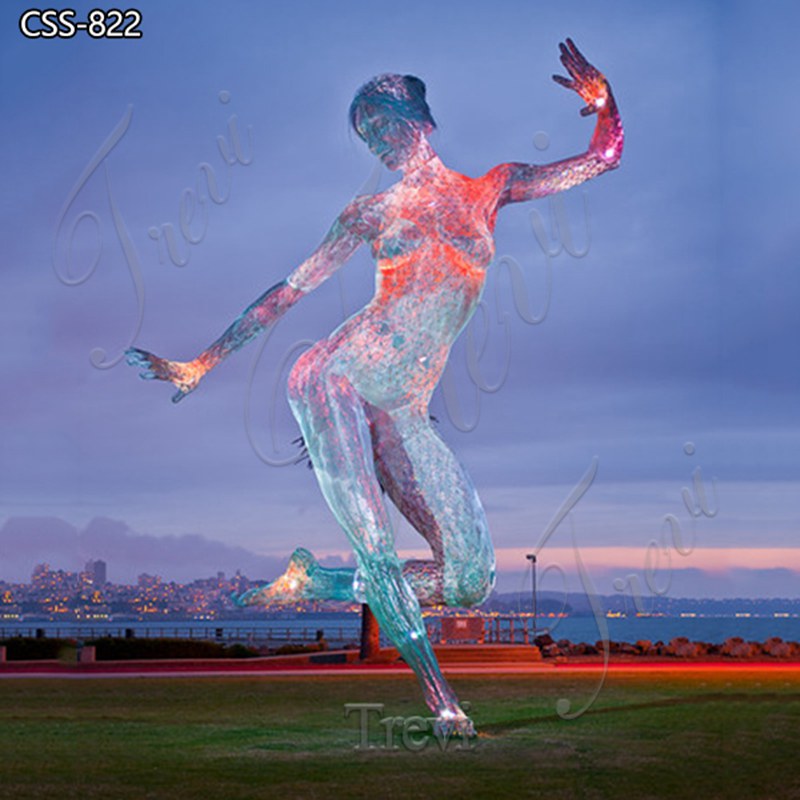 Amazing Light Effect:
The biggest feature of this dancing girl sculpture is its surprising lighting effects. When night falls, we could turn on the lighting settings for the sculpture, and the sculpture would randomly become shiny. At this time, you would find that this luminous dancer is like an elf descending into the world. She instantly stands out from the surrounding scenery and attracts great attention. No matter where this metal light sculpture is placed outdoors, it would become a beautiful landscape.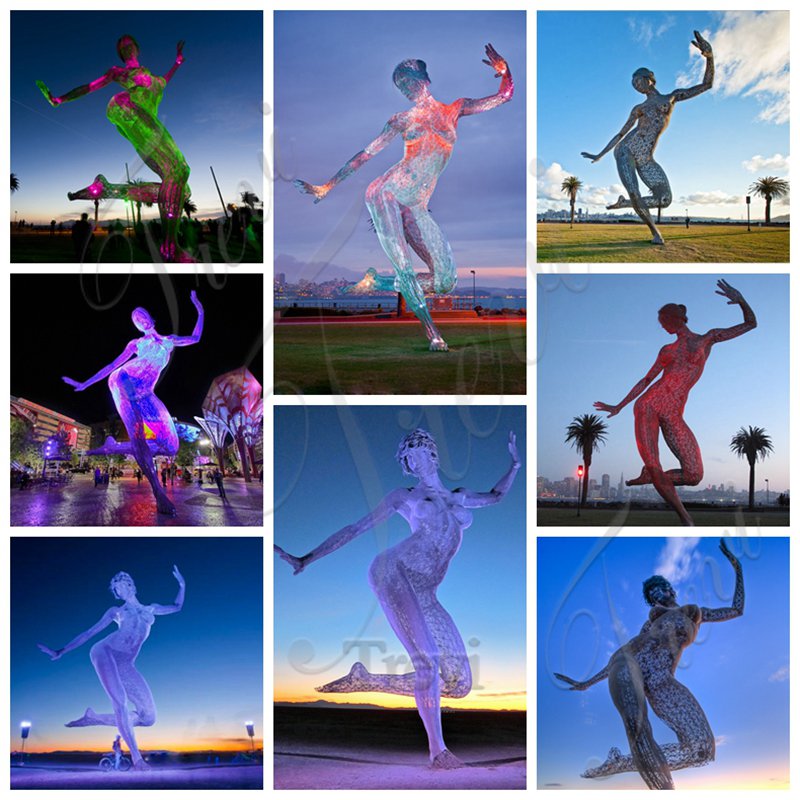 Customized Services:
Trevi factory has made many similar stainless steel metal light sculptures. Rich production experience makes us fully capable of accepting various customized services. You could customize the style, size, and design of the sculpture according to your own preferences. Of course, the lighting effects of various colors could also be customized. Our talented designers and skilled craftsmen would try their best to meet all your requirements.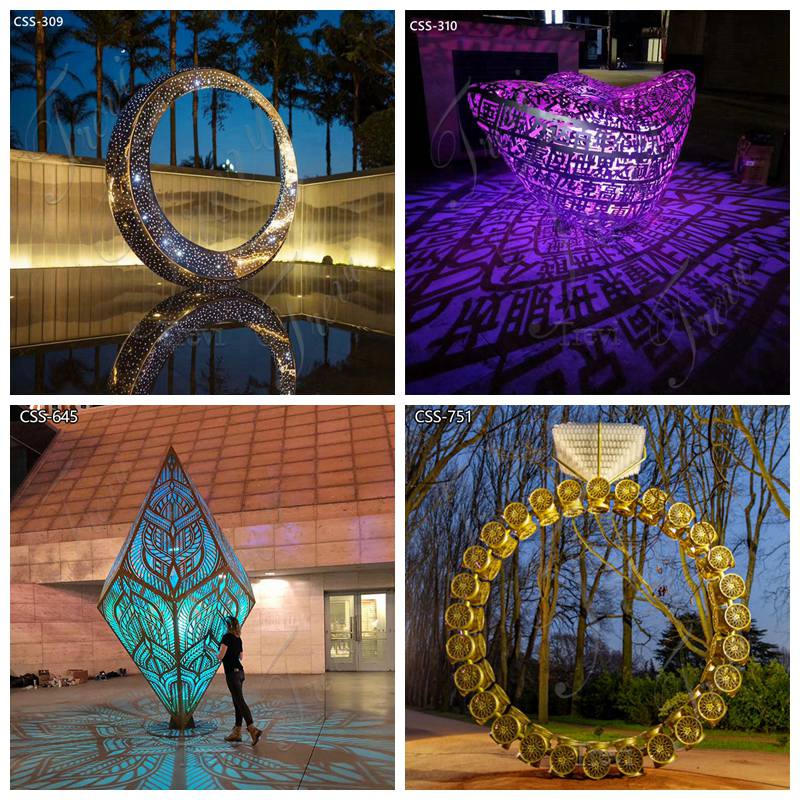 Advantages of Trevi:
First of all, 39 years of sculpture production experience has made Trevi factory a mature sculpture production system. The sculptures we make have a very good quality guarantee.
Secondly, we have professional and enthusiastic sales staff. They could answer all your questions about the product. Moreover, they are familiar with the import and export policies of many countries. Even if you are purchasing overseas for the first time, you could successfully complete it under their detailed guidance.
Furthermore, Trevi would purchase full shipping insurance for each sculpture. In this way, the interests of customers could be protected to the greatest extent from loss. You could buy with confidence.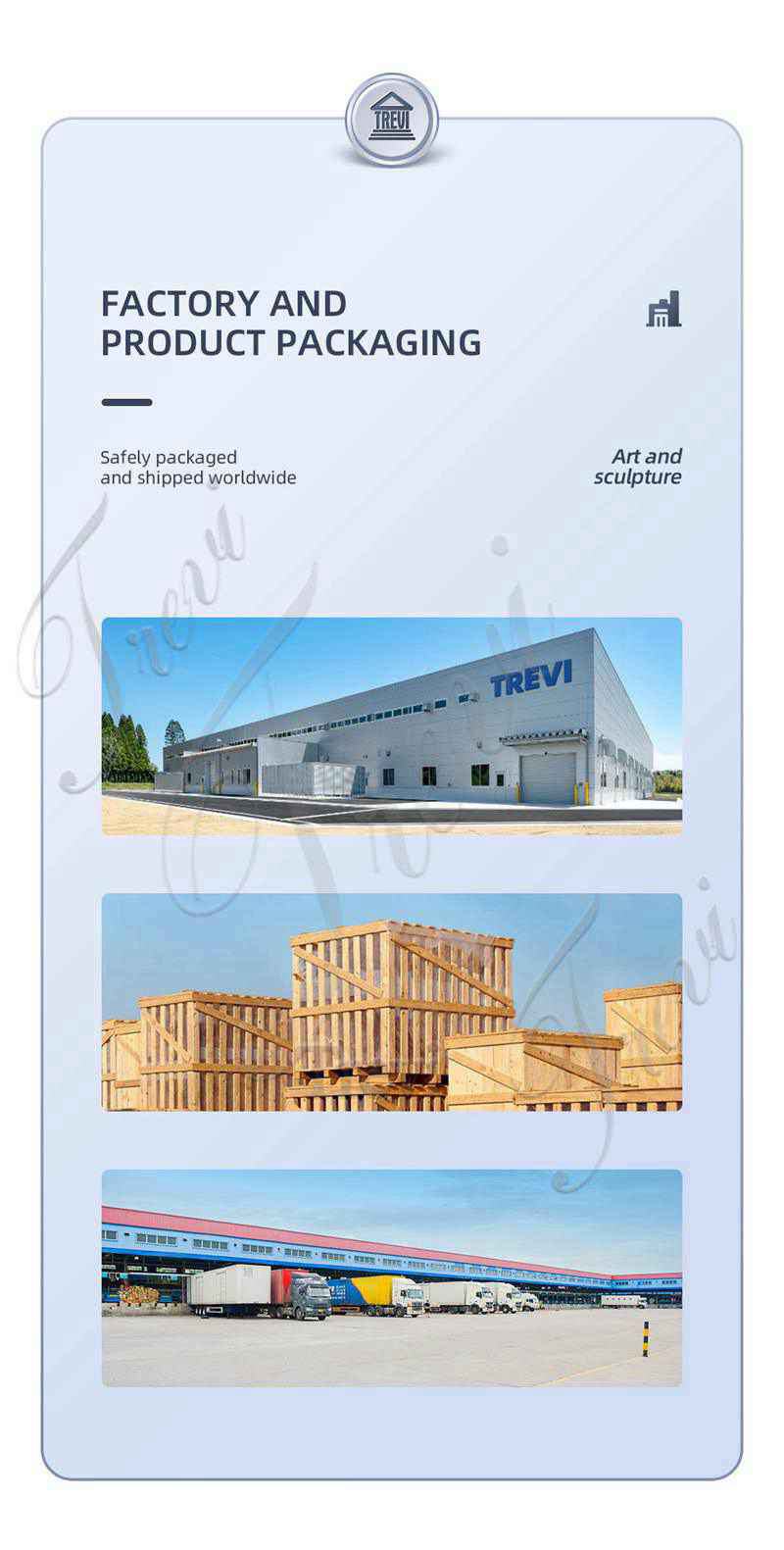 Trevi would treat every customer with utmost sincerity and enthusiasm. If you are interested in our metal sculptures for outdoors, please feel free to contact us.