Metal Tree Description:
This is a large metal tree sculpture made of corten steel. Its top is hollowed out, making it look light and ethereal. And this hollow design also makes the tree more layered, adding artistry to it.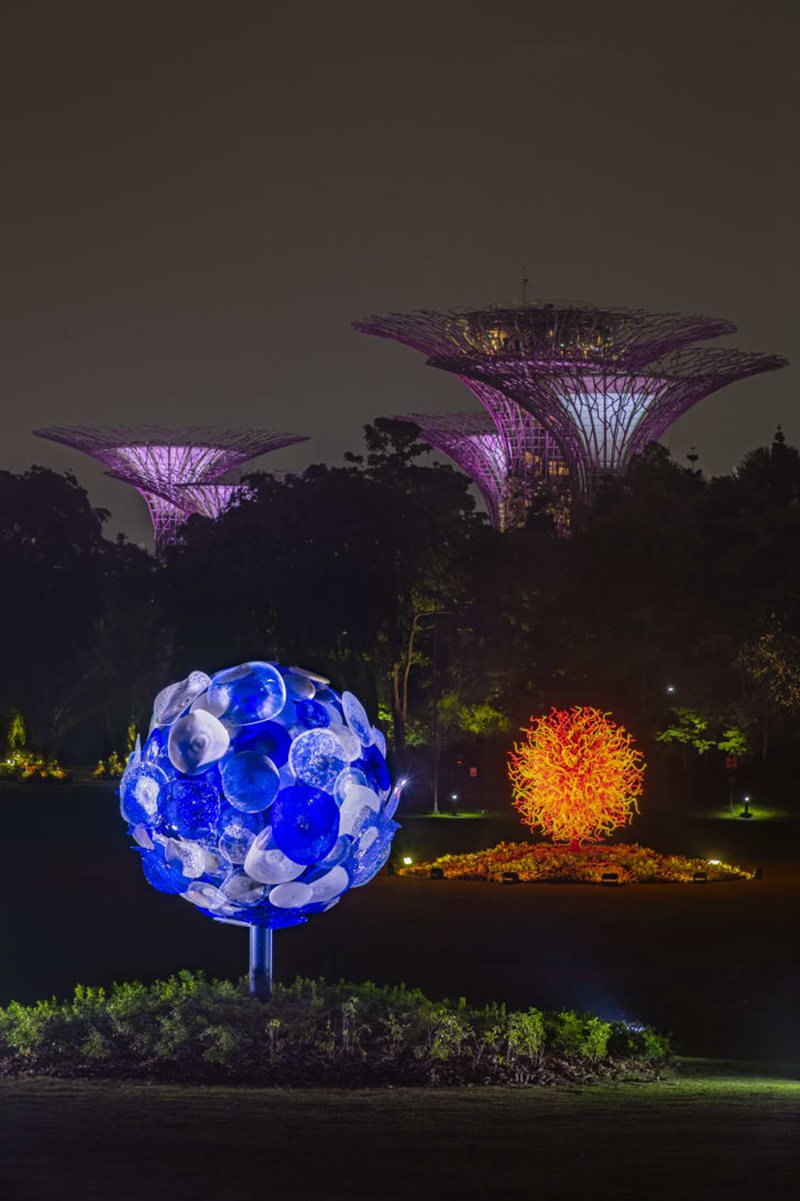 About its color. The unique color of corten steel is also a reason for its popularity. Different from the silver stainless steel, the reddish-brown color of the corten steel would make people's eyes shine. Moreover, reddish brown and clear water and blue sky are better matched. It's like a highly saturated oil painting.
Features of Tree Sculpture:
Corten steel art sculptures have become popular in recent years. It has gradually become another choice for people to choose stainless steel. Moreover, its own characteristics are also very attractive.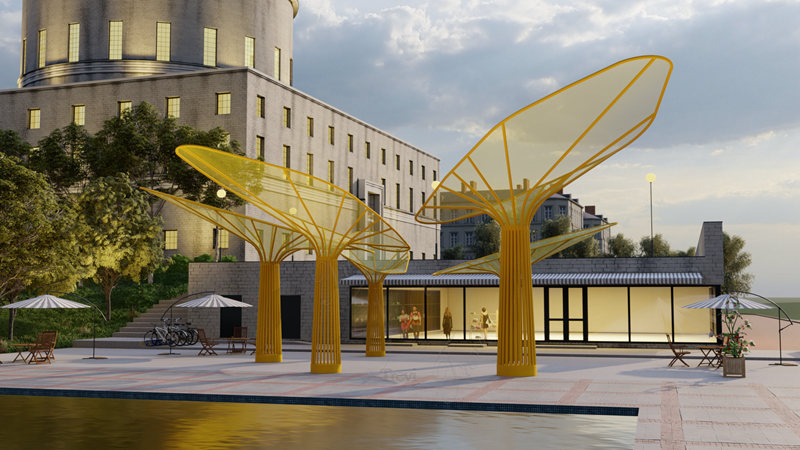 The rust layer on the surface of the large metal tree sculpture is a natural state of the material itself. It conforms to the principle of the authenticity of artistic expression. Over time, it has become more and more popular among people who pursue art.
Changing time language. As time changes, the unique color and texture of the metal tree sculpture could show its unique artistic charm. It won't rust. The surface rust layer could record the change of time and coexist with the surrounding scenery.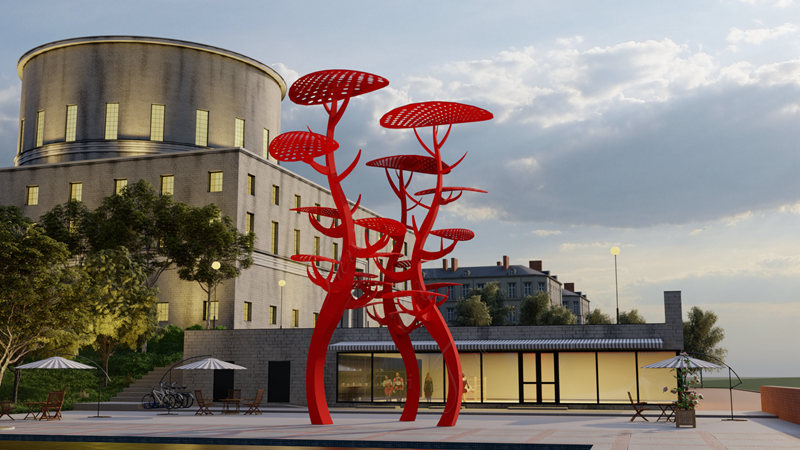 Symbiosis with Art:
A large metal tree sculpture is an art in itself. It belongs to both urban architectural art and visual art. Its bright shape and color would echo with the urban architecture, bringing people a bright and relaxed atmosphere.
Take a leisurely afternoon on an outdoor lounger. When you open your eyes and see this bright and youthful and colorful large metal tree sculpture, it is difficult for most people not to be moved, right?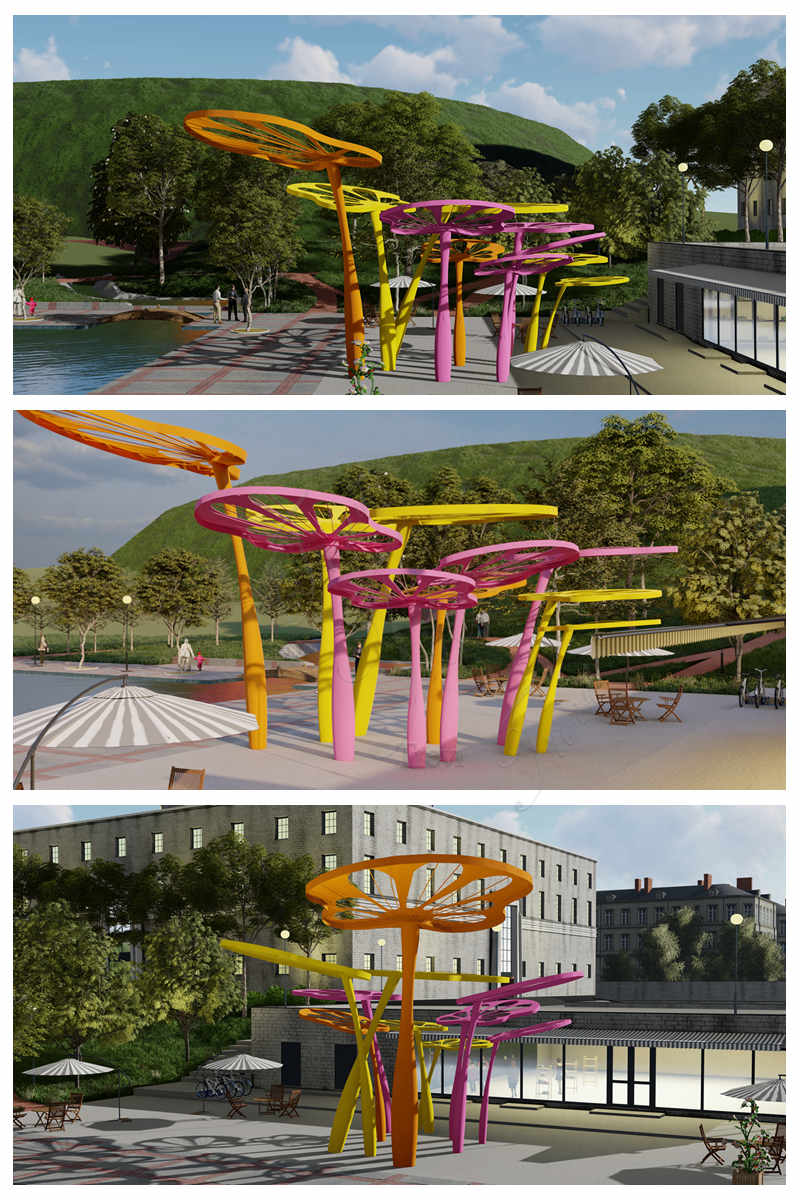 Trevi offers personalization services. Creating exclusive decorations for your garden or public space.
Each metal sculpture is handcrafted and has its own unique charm. Welcome to contact us to buy. We are always at your service.