Steel Tree Sculpture Description:
This is a steel tree sculpture made of corten steel. . You may have noticed its design is unique. Its trunk part is surrounded by several people with outstretched hands. Artists cleverly use people's outstretched arms as branches. It's hard not to say it's an extension of art. Compared with the rusty red of the trunk, the silvery leaves become a bright embellishment. This part could be made of stainless steel or aluminum.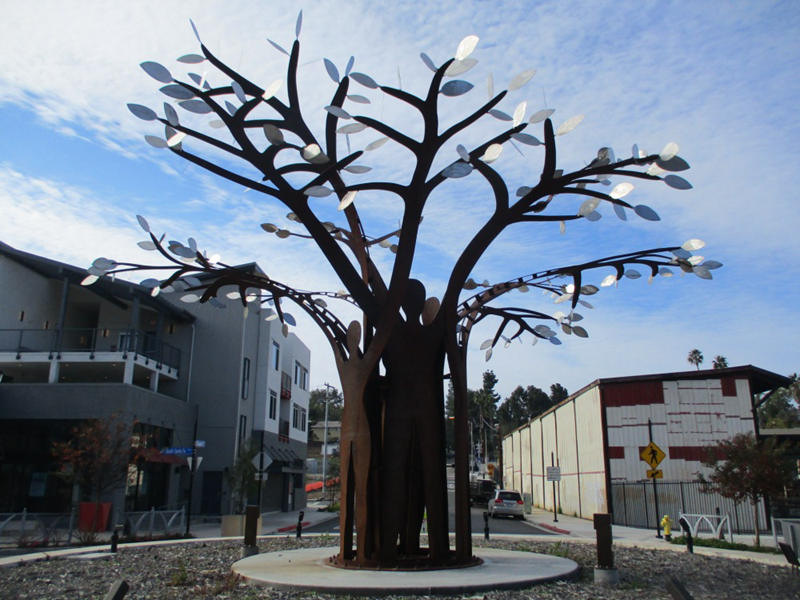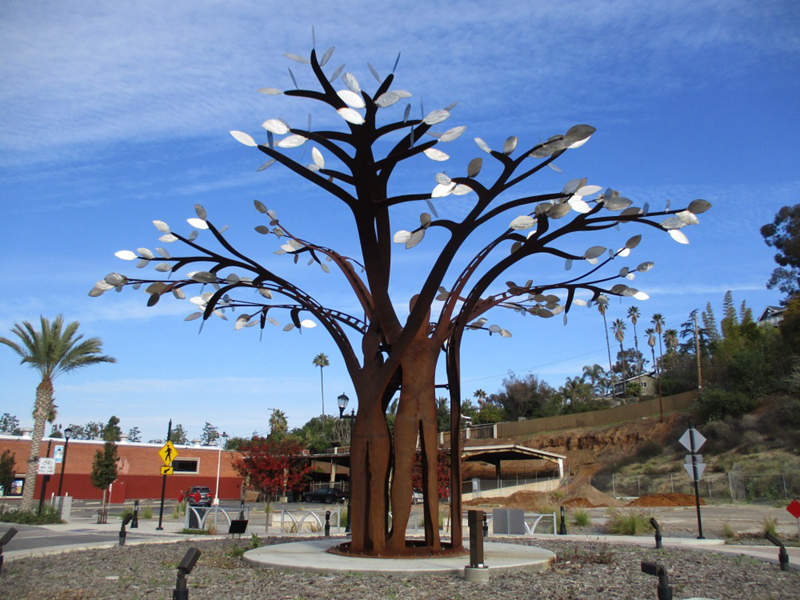 The Charm of Corten Steel Sculpture Art:
Compared with the bright silver color of stainless steel, corten steel stands out with its own rust-red color. Steel corrosion is a natural state of the material itself, which is in line with the authenticity principle of artistic expression. Its color brightness and saturation are higher than ordinary materials, so it is very prominent in the background of outdoor gardens. This is the unique artistic charm of weathering steel sculpture.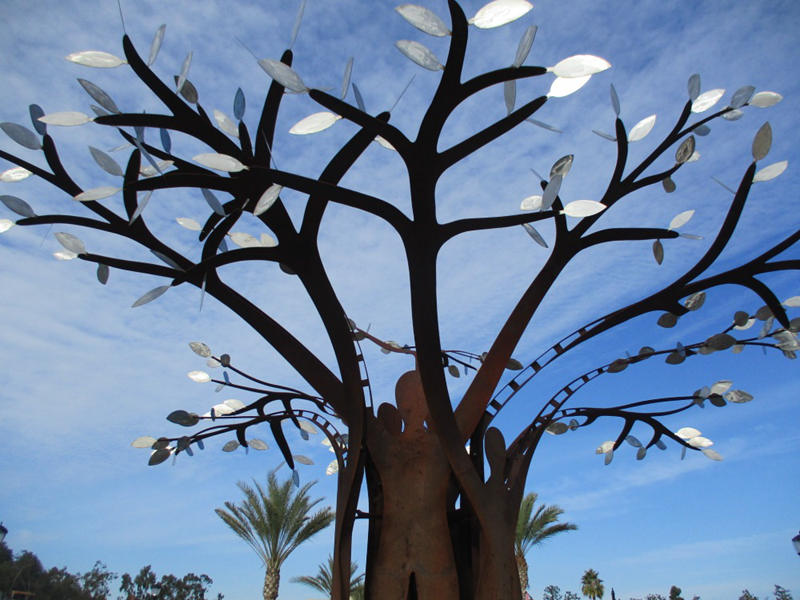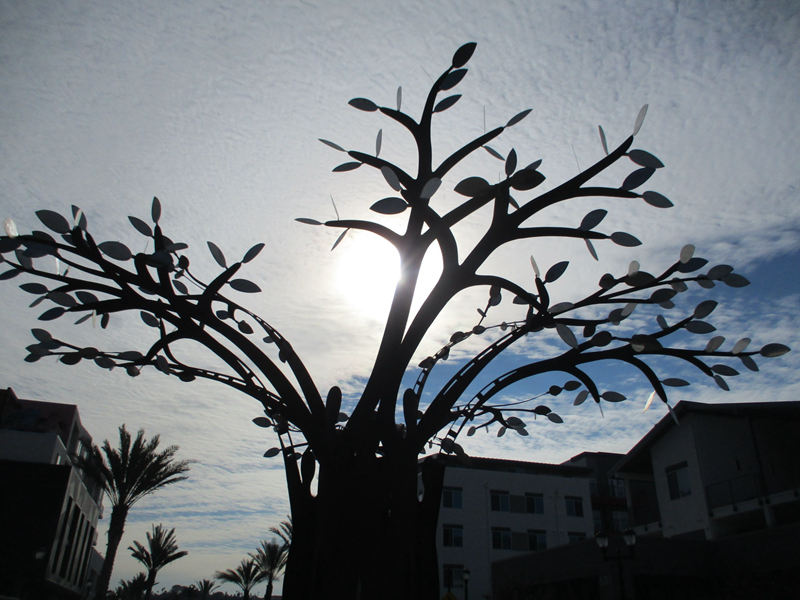 Other Creative Steel Tree Sculptures:
Corten steel itself is very moldable. Artists with artistic talent often design it into tree sculptures of various shapes. Therefore, you may see various corten steel tree sculptures in gardens or parks. Their colorful shapes would bring different colors and content to the world.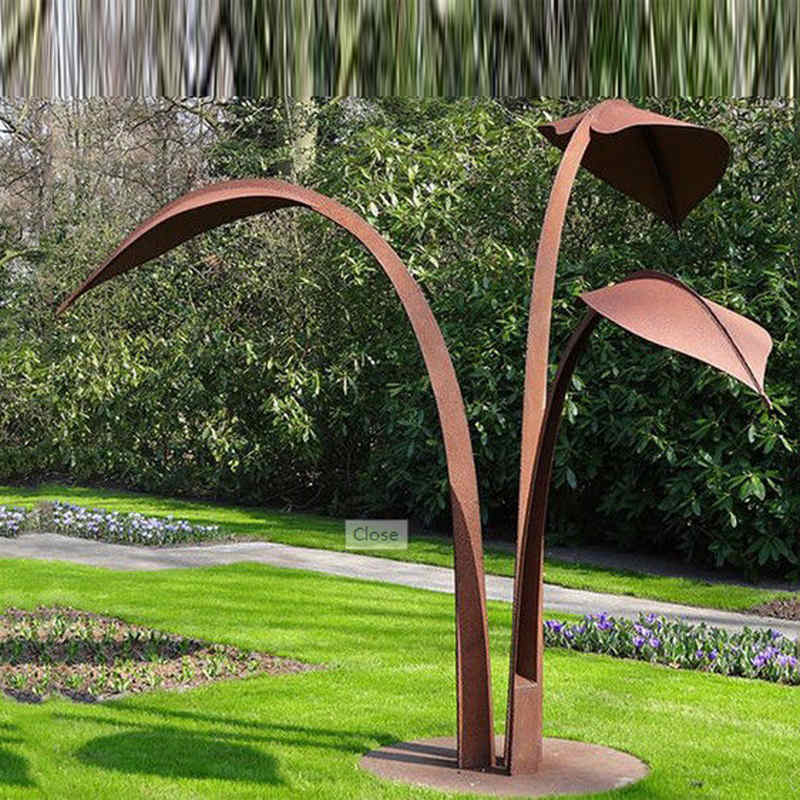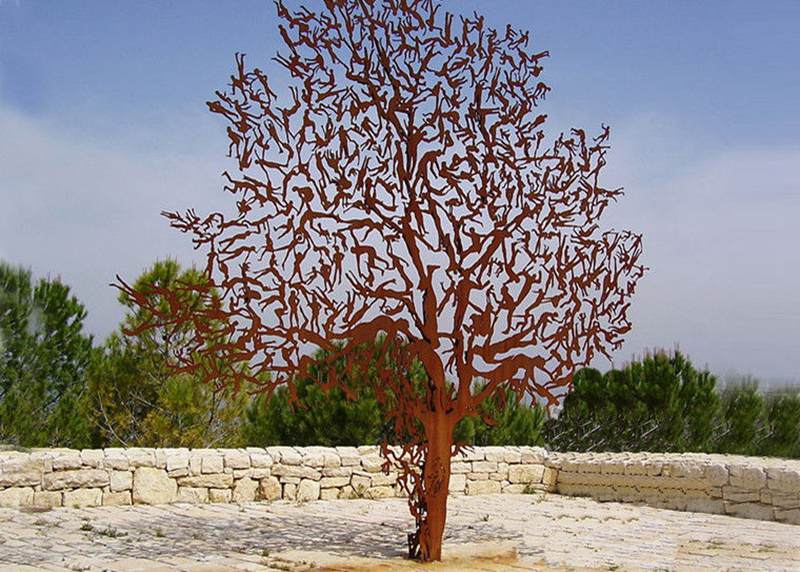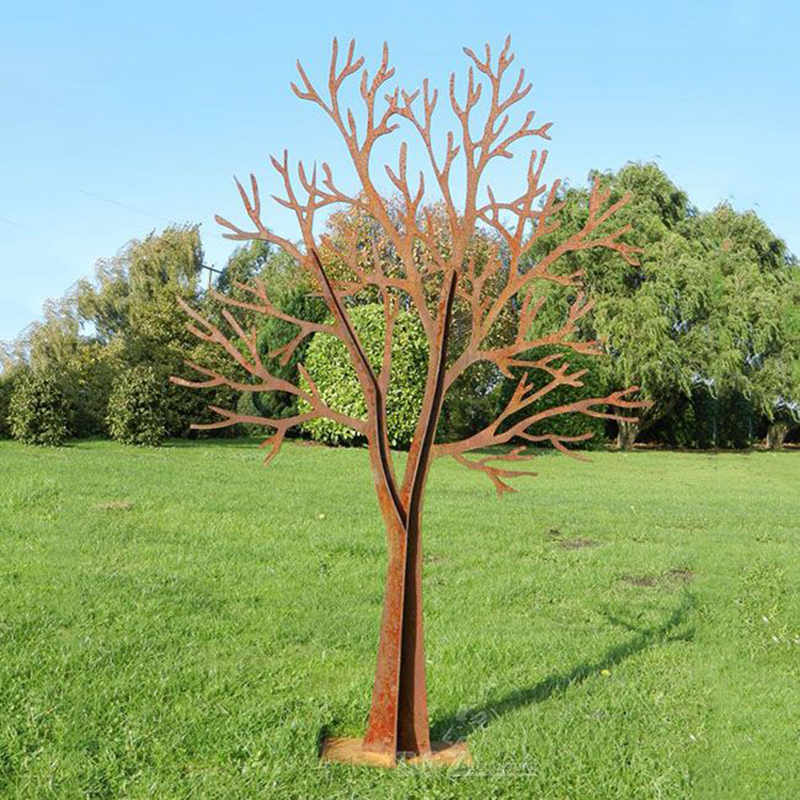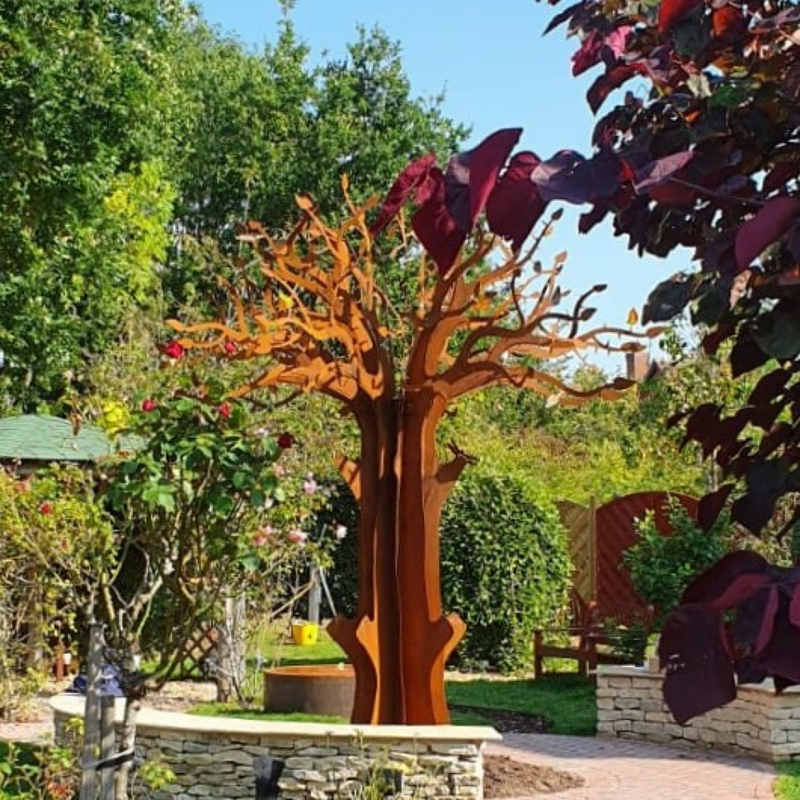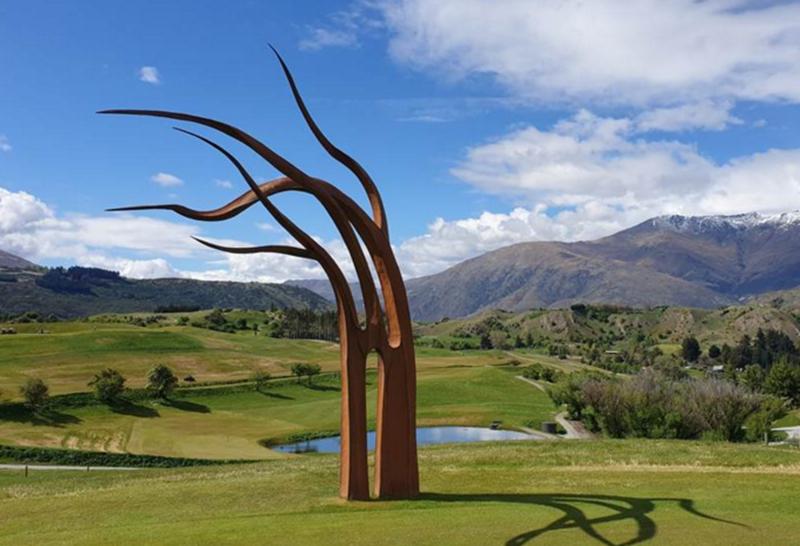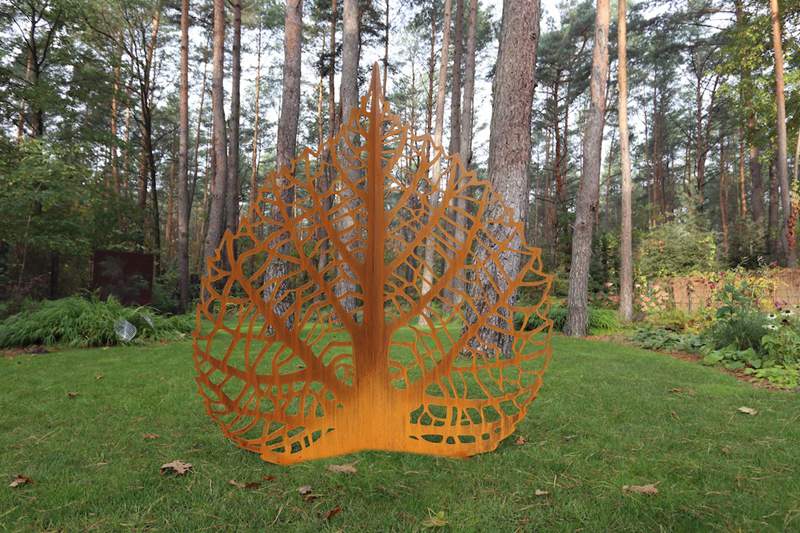 The Artistic Combination of Weathering Steel and Stainless Steel:
Perhaps a combination of weathering steel and stainless steel would also be a good option. We have also designed this type of steel tree sculpture. The trunk part is made of weathering steel. Rust red is more in line with the color of the trunk. The leaves are silver, which is an attempt and innovation in art.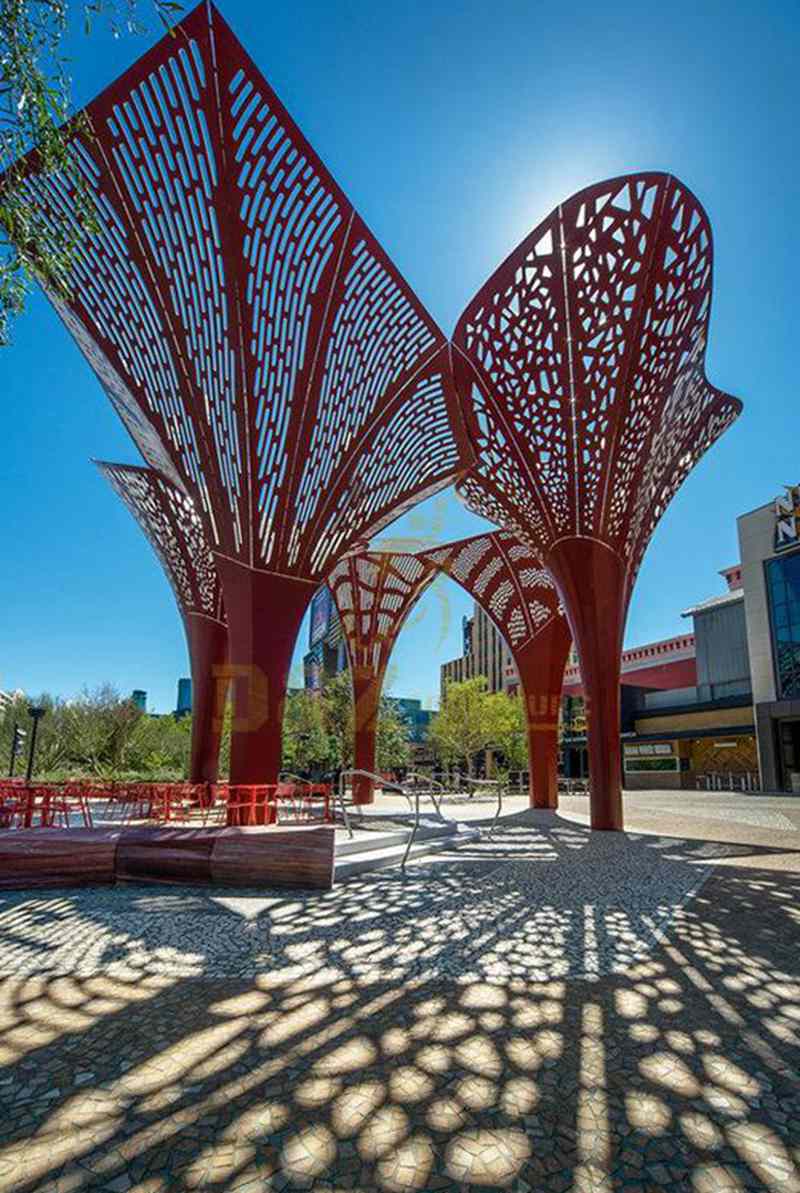 Trevi could also design more steel tree sculptures for you. Each piece is as sophisticated as it is affordable. Welcome to contact us for consultation and purchase.