Public Art Sculpture Introduction:
This huge Modern Tree Sculpture is a successful public art project. The stainless steel sculpture emerges as tree columns that lead up to an array of perforated plates that appear to spin in the continuous breeze. Its bright colors easily catch the eye and make it the centerpiece of the venue. This beautiful metal tree sculpture is made of stainless steel in order to make the sculpture maintenance-free. At the same time, the bright color of its surface is the use of durable paint – car paint. This ensures the longevity of this stainless steel tree sculpture, allowing it to serve you for a long time outdoors.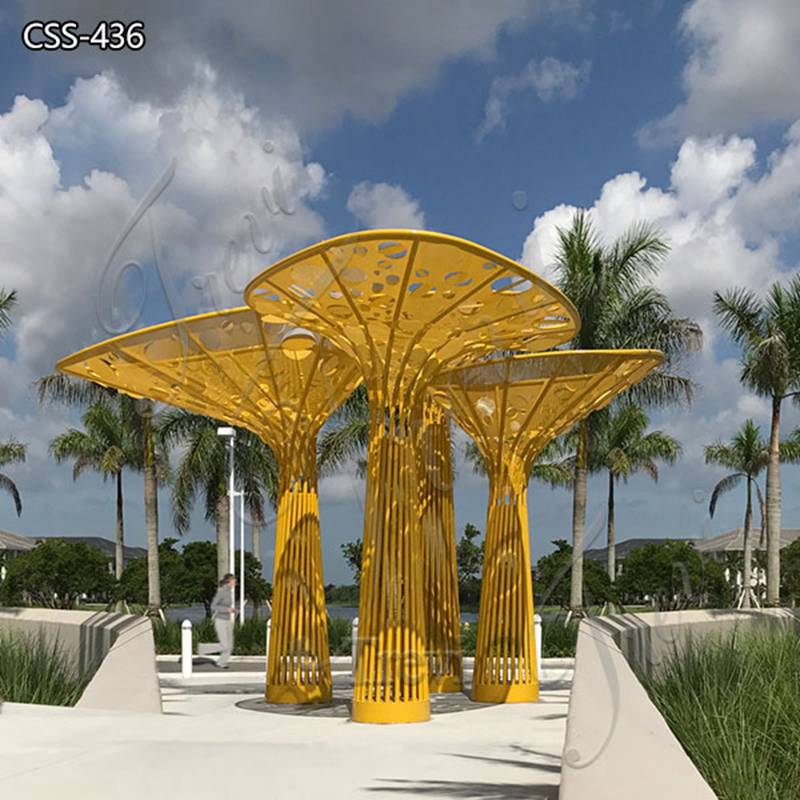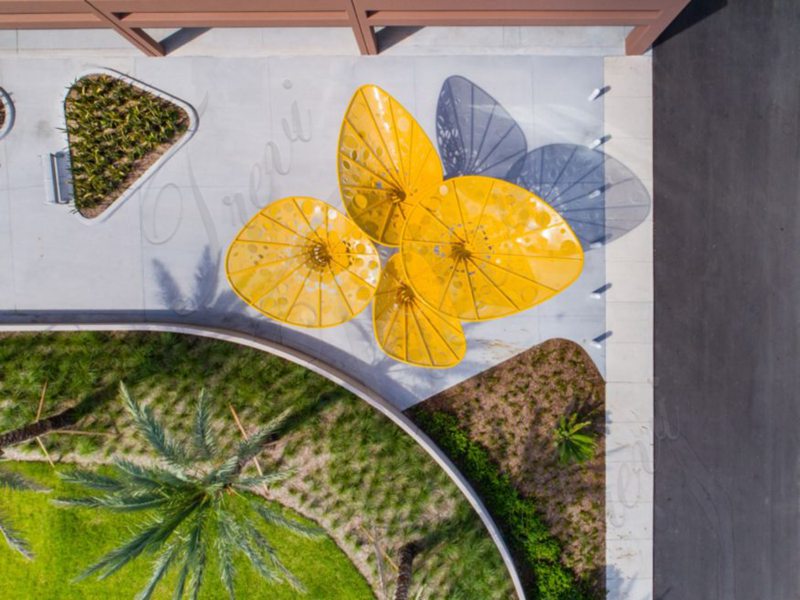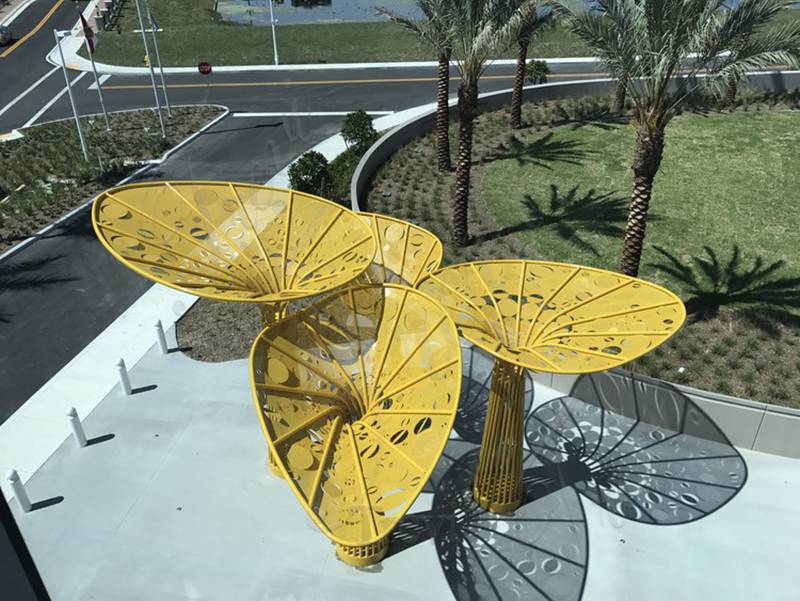 Large Stainless Steel Sculpture Process:
A gigantic Modern Tree Sculpture like this requires a 1:1 stainless steel metal skeleton to be made first. And we would also carry out anti-rust treatment on this metal frame. Then we would cut the stainless steel sheet according to the design. After being hand forged by our artisans, our stainless steel sheets fit perfectly to the frame and design. Then piece together the pieces of the sculpture. After splicing comes welding. For such large outdoor stainless steel sculptures, we would use the full welding process to ensure the quality of the sculptures. The final step is to sand the surface of the sculpture and work on the details of the sculpture.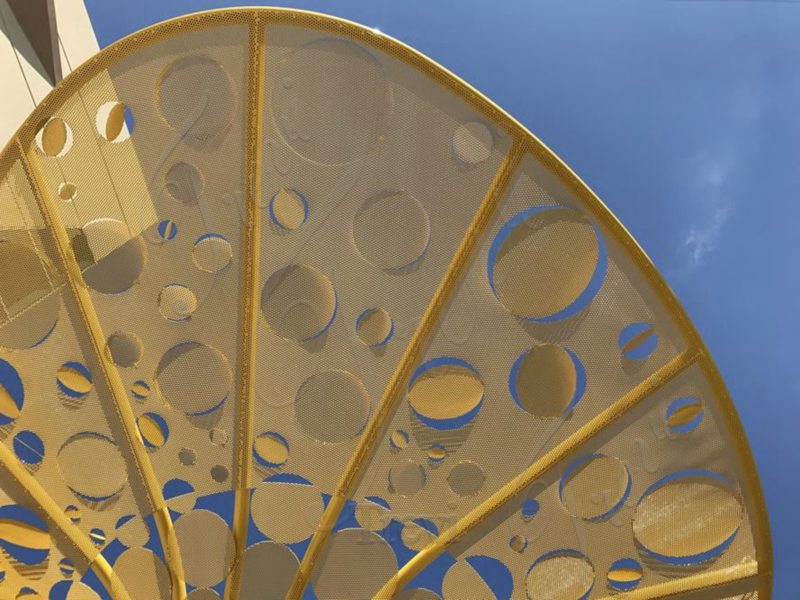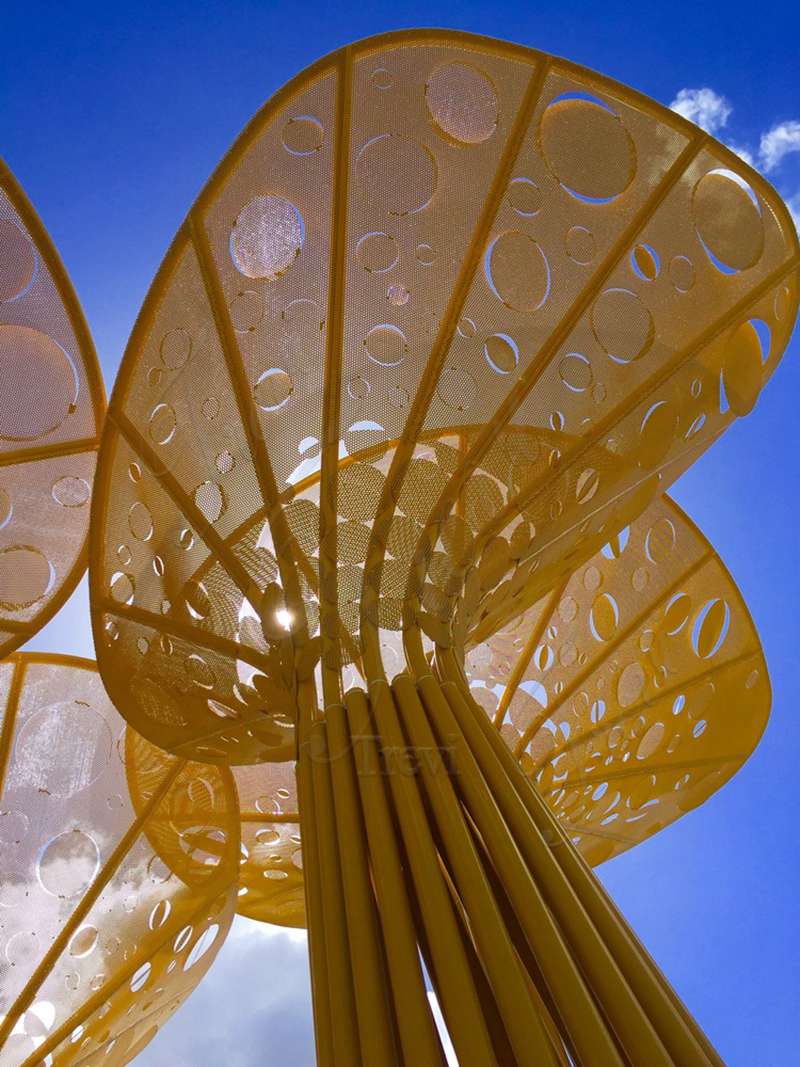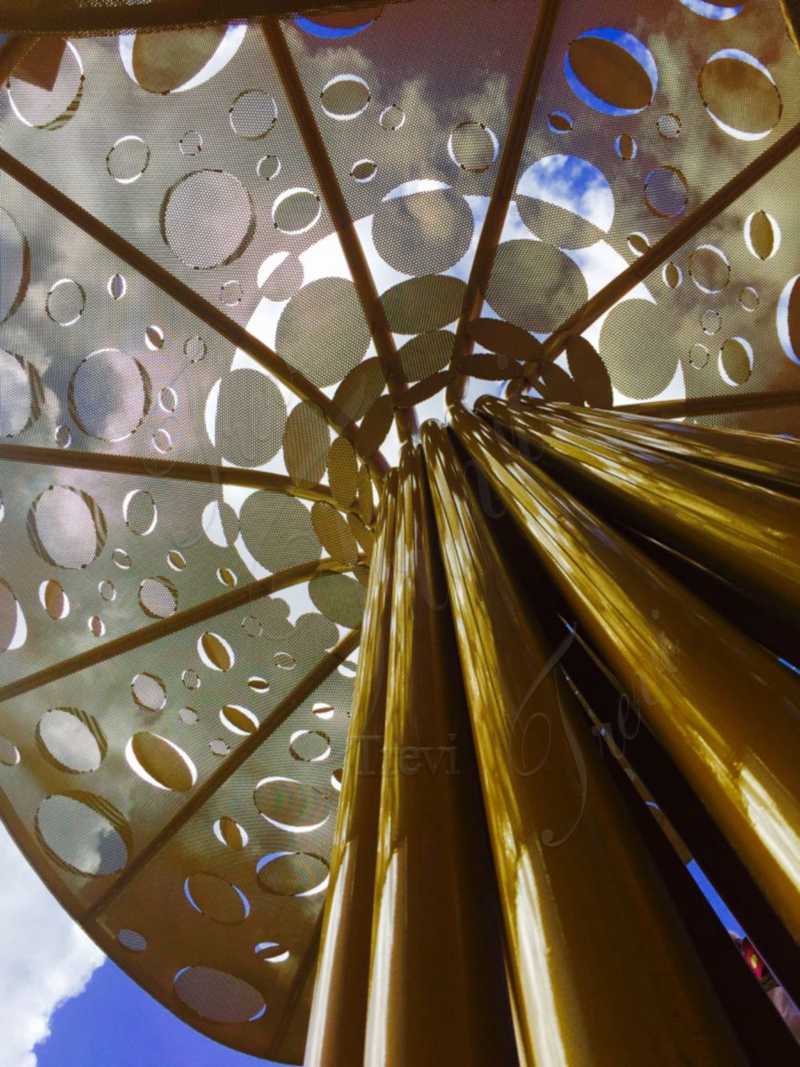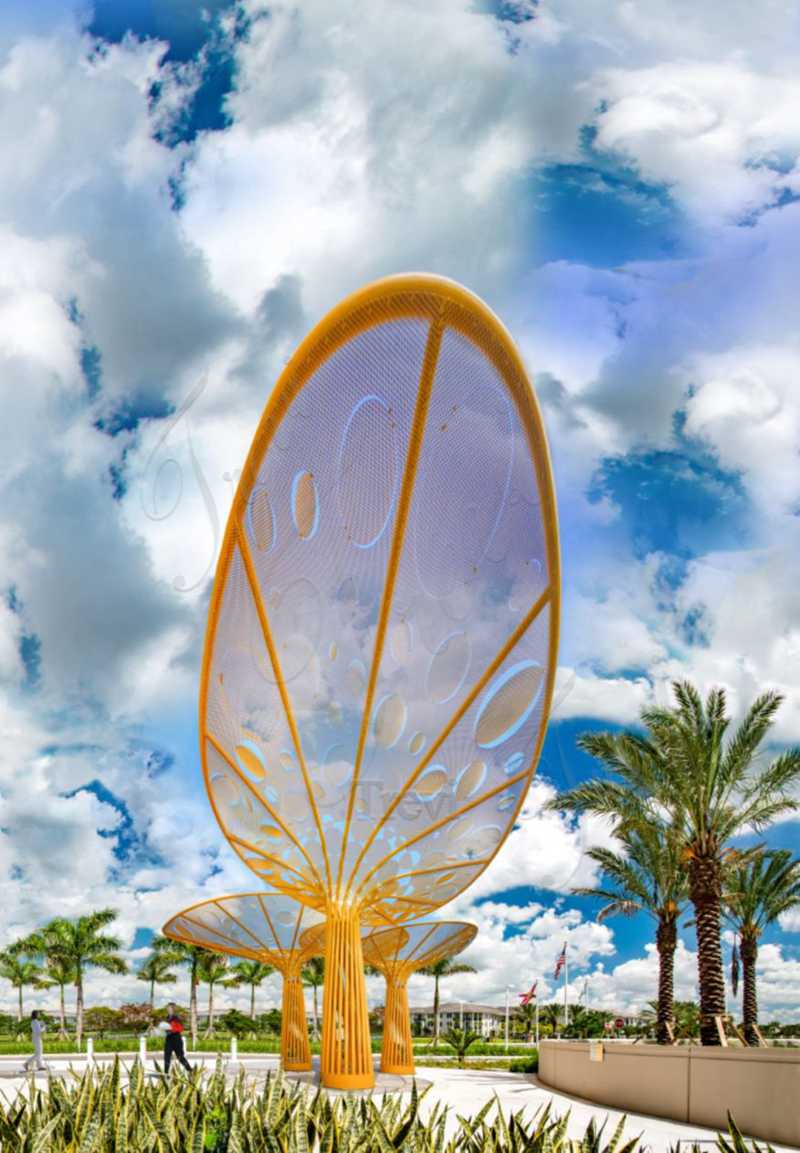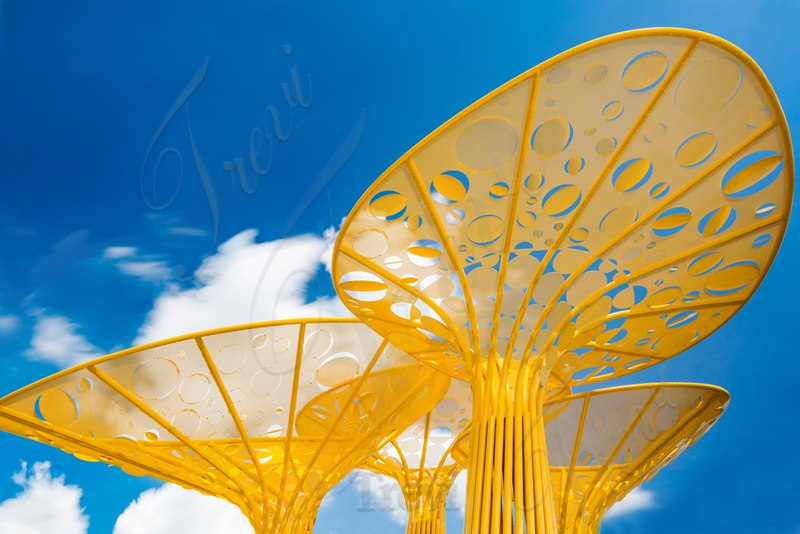 How Do Install Large Metal Sculptures?
The installation of large sculptures is very important. It is not only about aesthetics, but also its safety needs to be considered. Generally, a good foundation should be laid before installation. Then the skeleton of the sculpture itself and the embedded frame is welded to the foundation. Our professionals would provide you with detailed installation steps and drawings. We would also inform you in advance about some operations related to the foundation. So, you just need to follow the installation process we provide to install it successfully.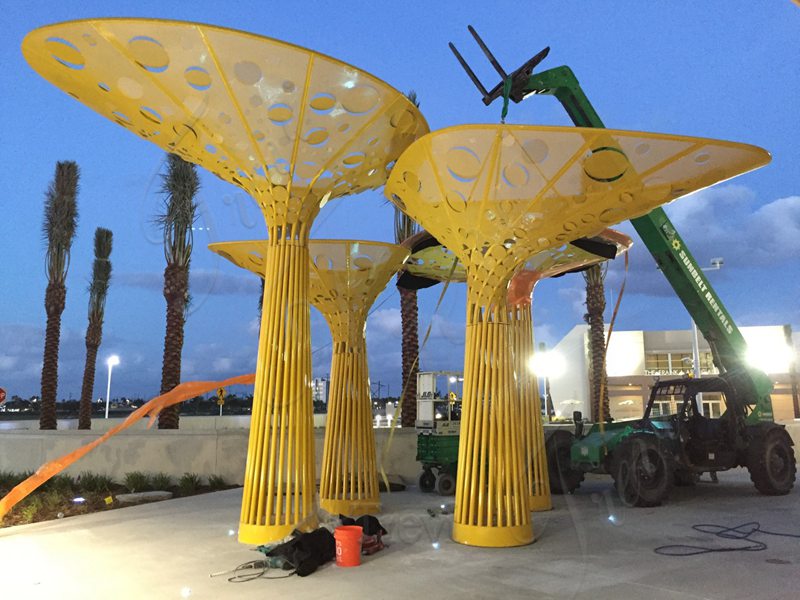 Packaging of Large Sculpture:
For large stainless steel packaging and transportation like this Modern Tree Sculpture, we would disassemble the sculpture according to the structure and installation situation of the sculpture, which could save space. We try to keep the floor space as small as possible to save you transportation costs. After that, when packaging, we would first wrap a layer of soft foam on the surface of the sculpture to prevent the surface sculpture from being scratched. Secondly, we would fix the sculpture with a metal frame to prevent the sculpture from shaking during transportation. In addition to packaging, we would also choose a suitable shipping method according to your requirements.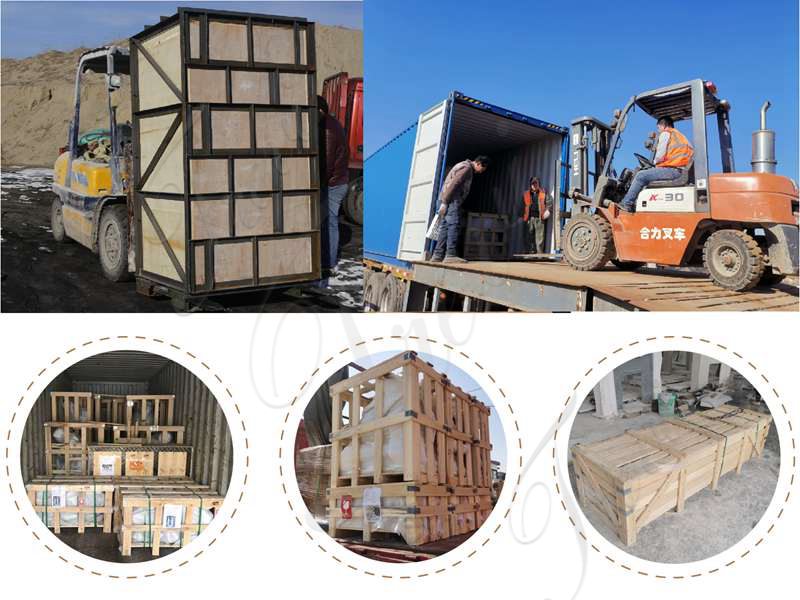 Trevi is a factory with 39 years of experience in the production and export of metal sculptures. So the quality of all the sculptures we produce is guaranteed. If you are looking for the right partner, Trevi is your best choice.