1. Exquisite Bronze Holy Family Statue:
Exquisite bronze Holy Family statue, a good gift for a Catholic family and a church also. This set of bronze religious statues is large in size and gold in shape.
Catholic Holy Family Statue is reflected in the saint family of Jesus, Mary, and Joseph, and St. Joseph holding the baby Jesus with Mary at his side.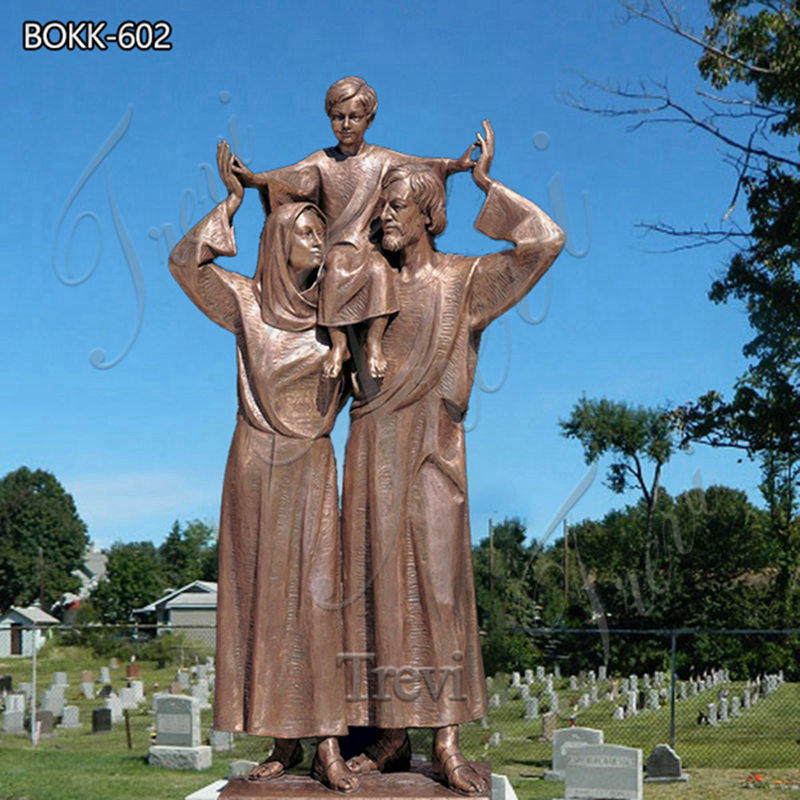 2. Holy Family, Holy Love:
It is sure that The Holy Family statues provide us with a reminder of the beauty of family life. Jesus, Mary, and Joseph are the models every family should look up to. They could remind us of the father as Protector, the Mother as love, and the baby as a gift.
The Holy Family statues also embody the value of affection, compassion, and love.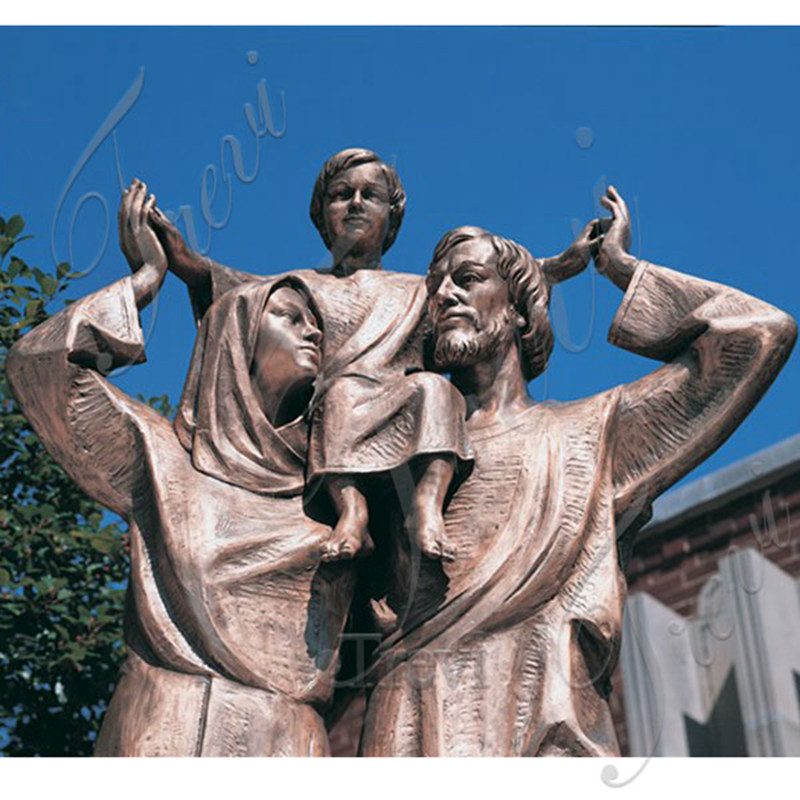 3. Suitable Gift for Catholics:
This bronze religious statue is the perfect statue to express one's faith. They are also common elements to the faithful, a subject of vital prayer and comfort.
What's more, the Holy Family statues Trevi cast are strong and compatible with indoor or outdoor use.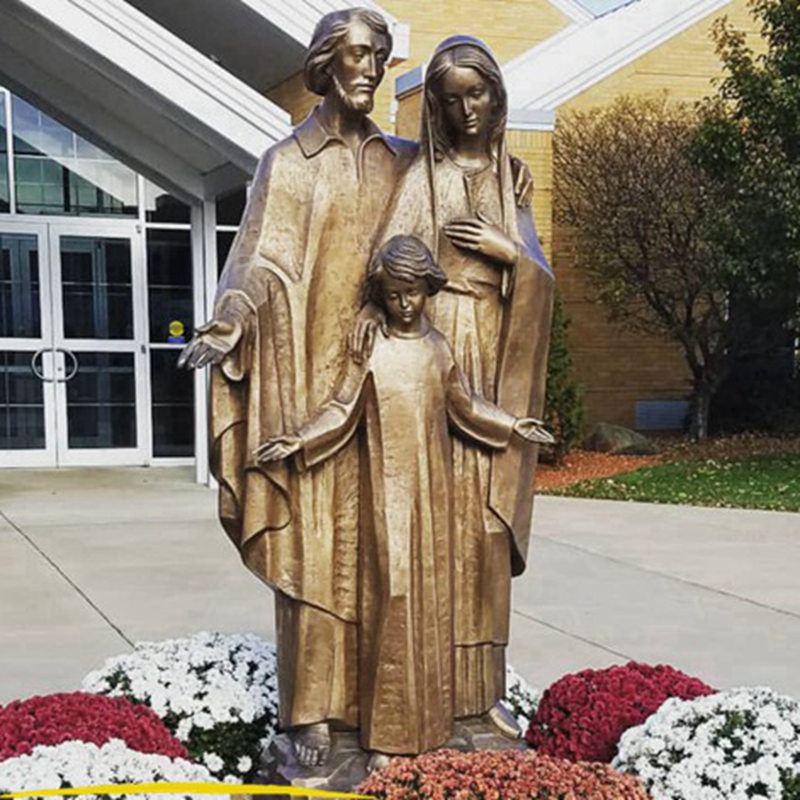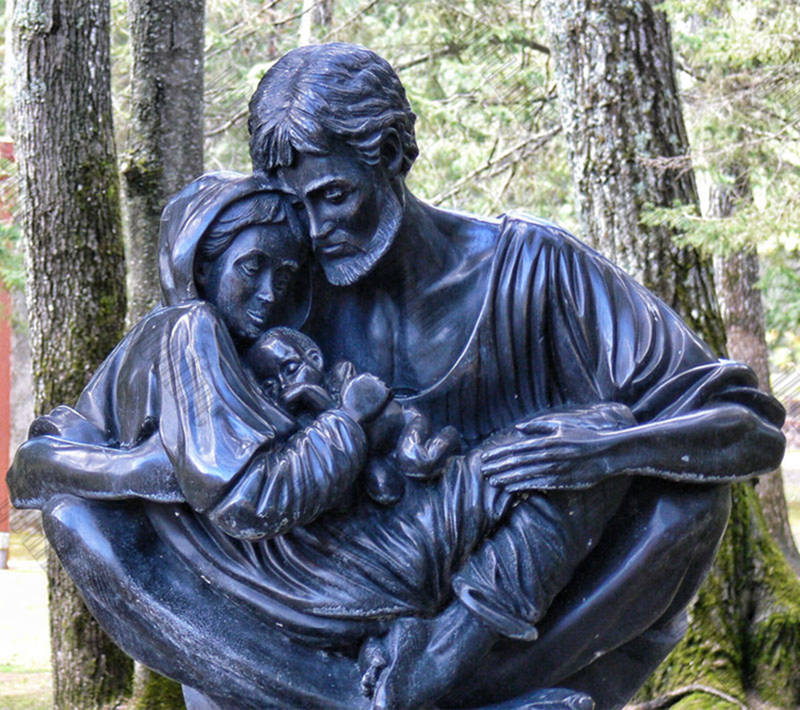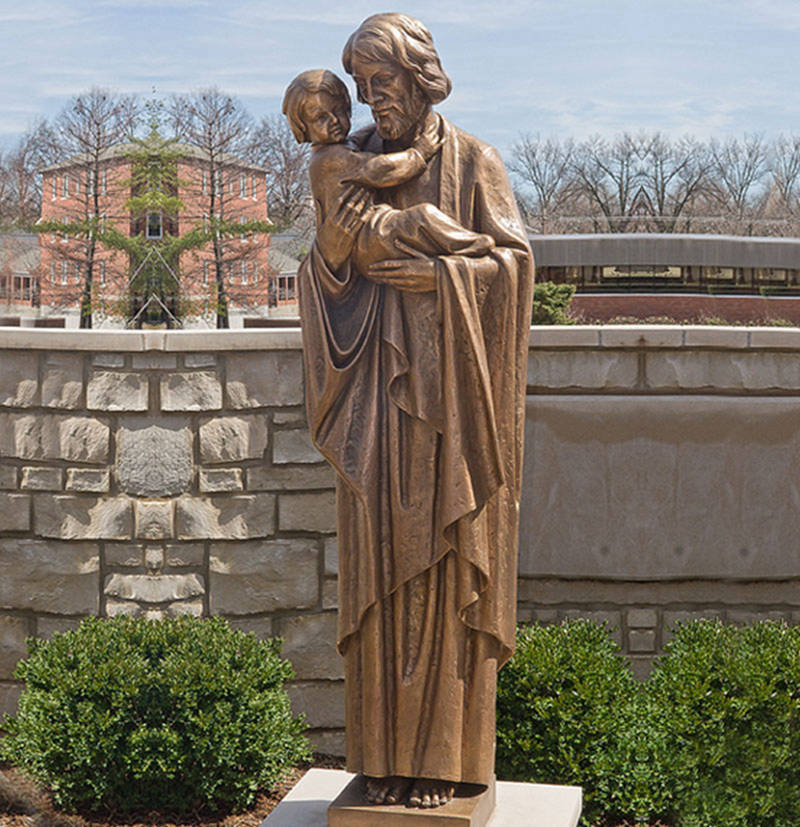 4. Beautiful Bronze Religious Statues Display:
A high-quality sculpture of the Holy Family would bring more strength and comfort to your life. I believe that every Catholic believer and even ordinary people would be moved by these holy statues.
Of course, if you want to find more suitable bronze religious sculptures, Trevi would also provide you with more product types, including classic Virgin Mary sculptures, Jesus Shepherd sculptures, St. Michael sculptures, etc.;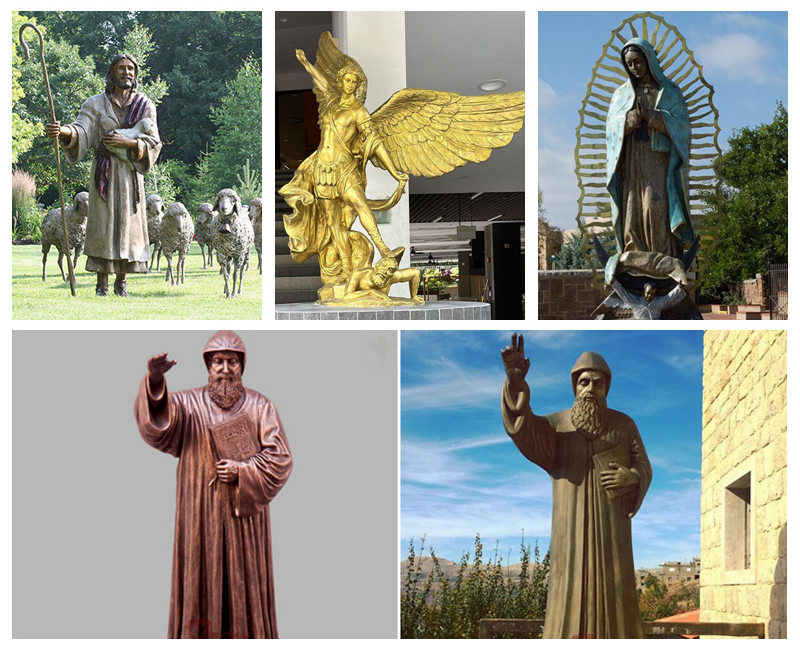 5. Get the whole details on this large bronze Holy Family statue when you need one like this, Trevi would be the best choice for you.