Jesus Sculpture Description:
This Jesus Sacred Heart statue is carved with 100%natural marble. And the natural white color gives more holiness to this religious statue. The shape of this Jesus statue is of Jesus sitting on a marble stock. He wears a crown on his head and a Sacred Heart on his chest. You could put him in the church for more religious believers, or in your personal home or school. Delicate details and a weighty touch would make it stand out among the Jesus statues.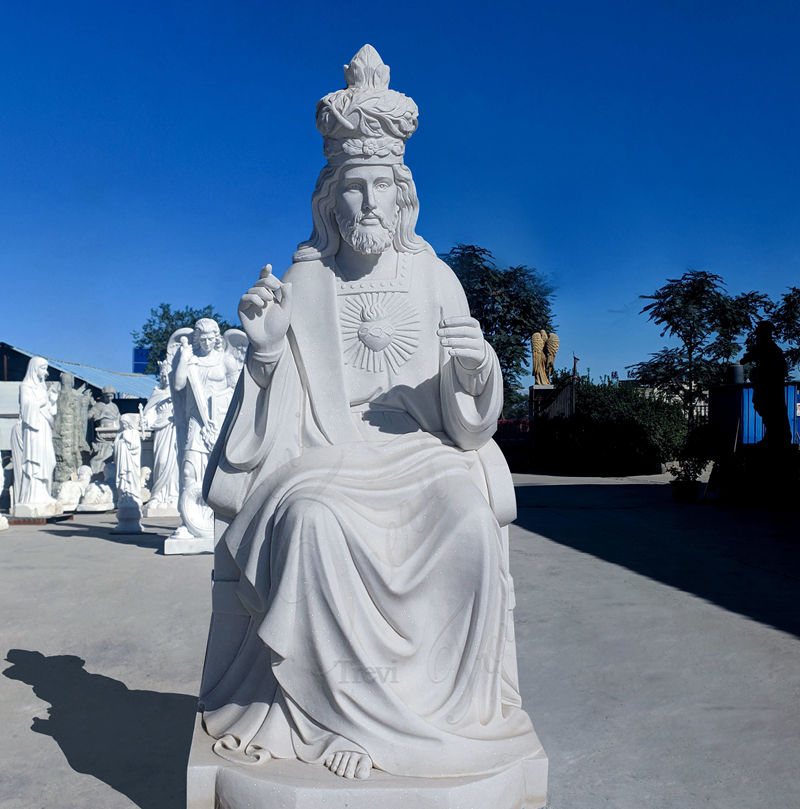 Carved Details:
Our marble Jesus Sacred Heart statue is hand-carved bit by bit by highly experienced sculptors. They have been exposed to marble sculpture since childhood and continue to practice the craft of carving. The statues carved by them are exquisite pieces. Even through these pictures, you could clearly see the smooth carving details, which are so vivid and expressive.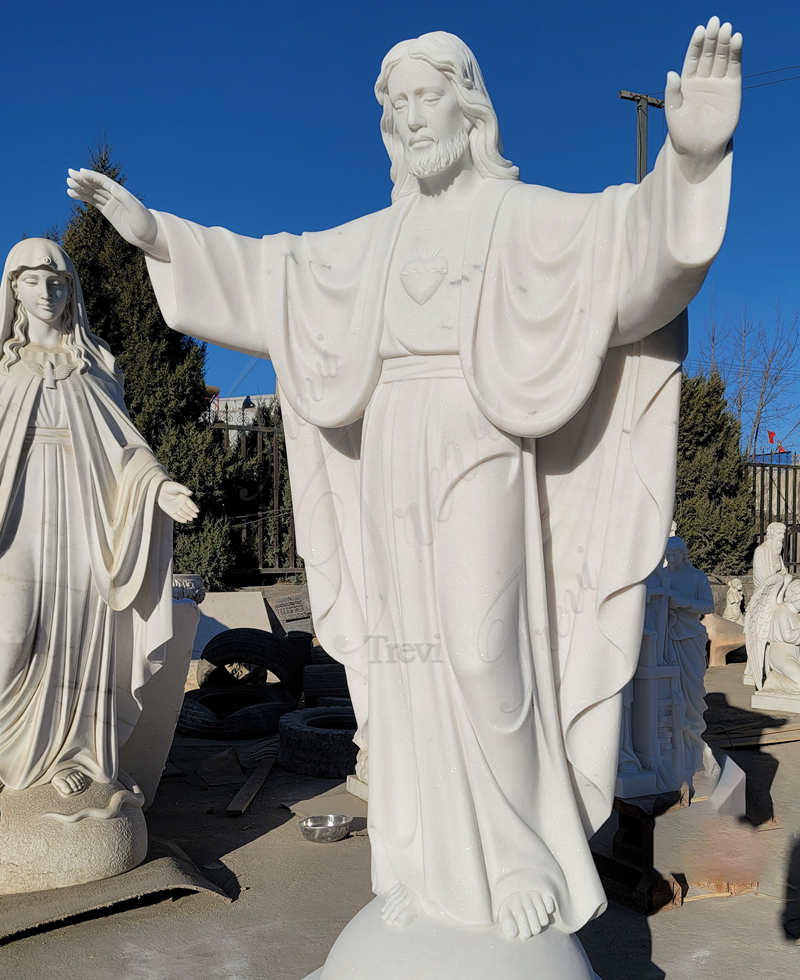 Other Jesus Statues Displayed:
Besides this Jesus Sacred Heart statue, we would also show you other high-quality marble Jesus statues produced by us. There are statues of Jesus and the Children, the Ascension of Jesus, the Meditation Jesus, and the statues of Jesus and Mary. The statues on display are just some of our many religious sculptures. You could contact us to show you more other Jesus statues, so you could choose the one you are most satisfied with.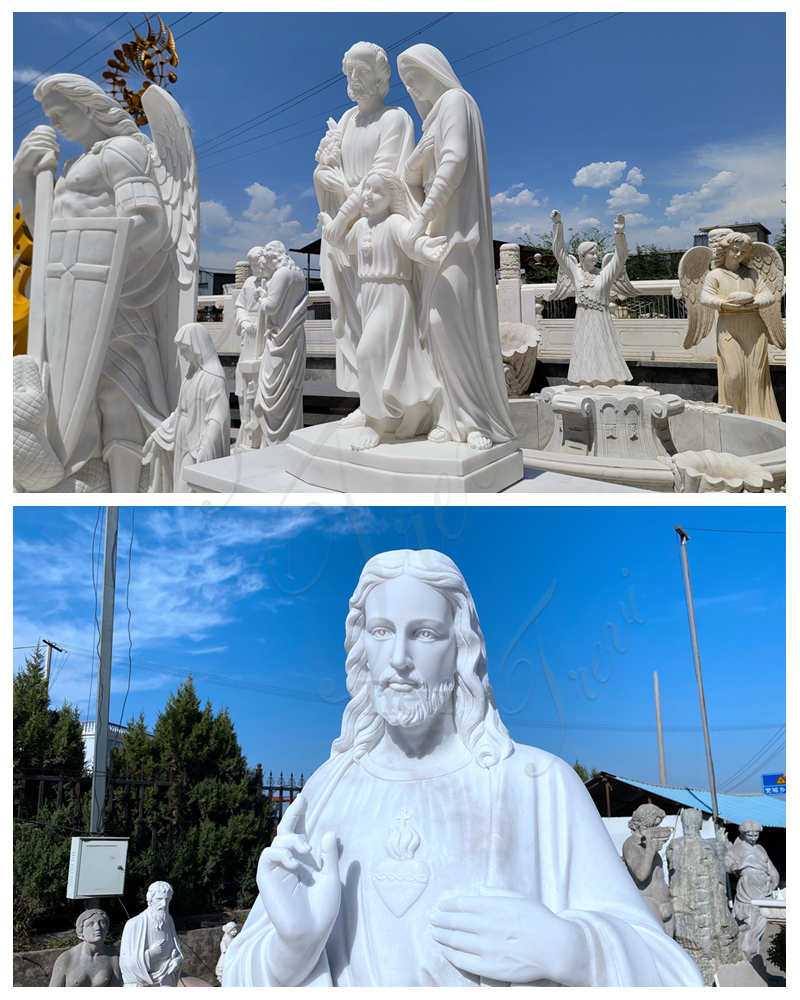 Additional Services:
We support the customization of the Jesus statue in any size and material. Hunan white marble, Carrara, and Guangxi white marble are available.
We buy full insurance for every marble statue you buy. Escort your rights and the safety of your sculptures.
The production process is followed up in time, allowing you to remotely "participate" in the production of the statue.
The beautiful and delicate Jesus Sacred Heart statue is now on sale. You could email us for more information on it. Looking forward to cooperating with you.