This is Trevi's moose bronze sculpture. It has a tall body and a realistic appearance. Different shades of slightly lustrous bronze make this moose bronze sculpture look more lively and alive.
Trevi's excellent artists could reproduce the charm of reindeer to the greatest extent, allowing people to perceive the mystery of deer animals.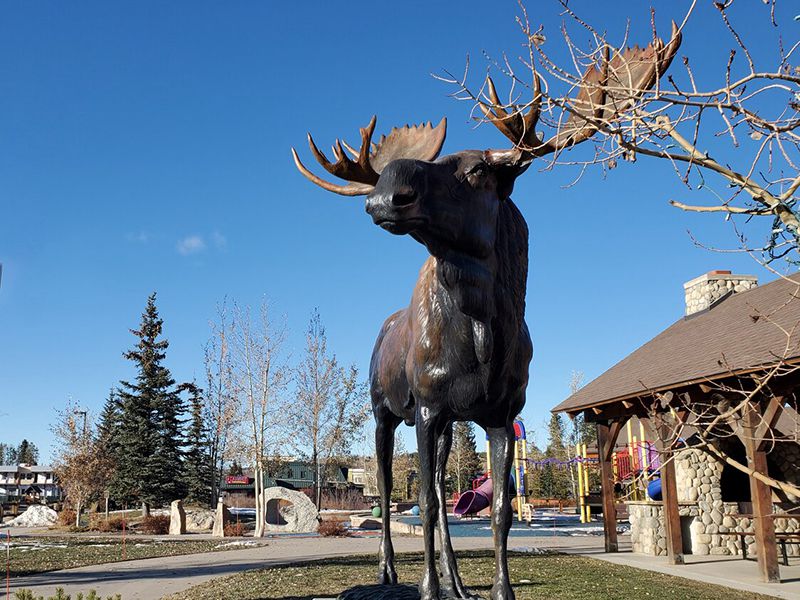 Semi-Finished Product of Moose Sculpture:
This is a semi-finished moose sculpture we made for a client. Its shape is roughly OK, but the color is not finished yet.
But just through these, we could feel the demeanor of the moose. Its palm-shaped antlers, pointed face, powerful legs, and strong body have revealed its characteristics and charm.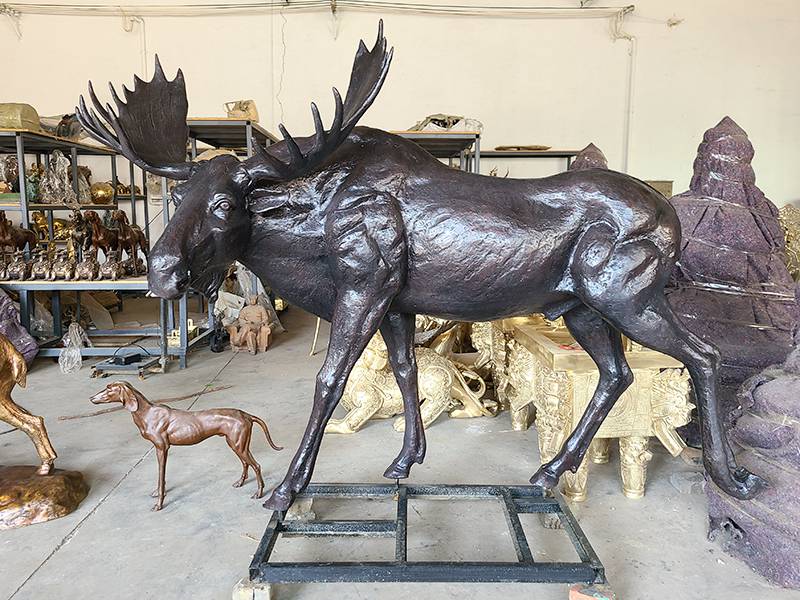 Very High Collocation and Decoration:
Moose statue life size is highly decorative. It could flexibly adapt to various scenarios. Places such as outside the house, on the street, in the park, in the snow, on the grass are all good "living places" for it.
You see, this reindeer bronze sculpture is "welcoming" tourists from all directions in the park.
In fact, many people would be attracted by the magnificent moose bronze sculptures. People can't help but stop in front of the reindeer to take pictures and take pictures. This is also a marketing method to attract tourists.
The Necessity of Bronze Animal Sculptures:
A park superintendent once said: "It's interesting to see the reactions and expressions of children, teenagers and adults when they face the life-size moose sculpture."
Indeed, such spectacular moose sculptures could give people more opportunities to get in touch with wild animals, and let people better appreciate and learn about wild animals. A bronze animal sculpture provides this great opportunity to see one of the largest animals up close and in safety.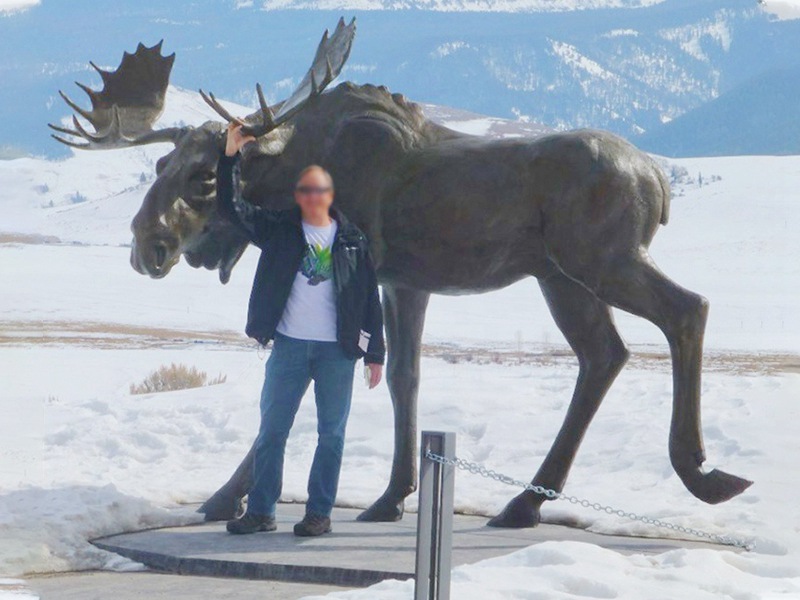 This is a beneficial and harmless thing for people.
Feedback of Bronze Elk Sculpture:
This is a bronze elk sculpture shared with us by one of our clients. After he received the sculpture, he immediately put it in the place he had thought of in advance, and everything was so suitable. Deer run freely on the grassland, blooming their own charm.
Welcome to contact us to buy  moose bronze sculptures.
We would give all customers a surprise in March – enjoy the biggest discount of the year.