Statue Description:
This is an elegant and beautiful bronze unicorn sculpture. This bronze unicorn sculpture shows the details of the unicorn very brilliantly. From a distance, it seems that the beloved unicorn in fairy tales appears in front of people. His smooth muscle lines, supple tail, and beautiful horns are so exciting.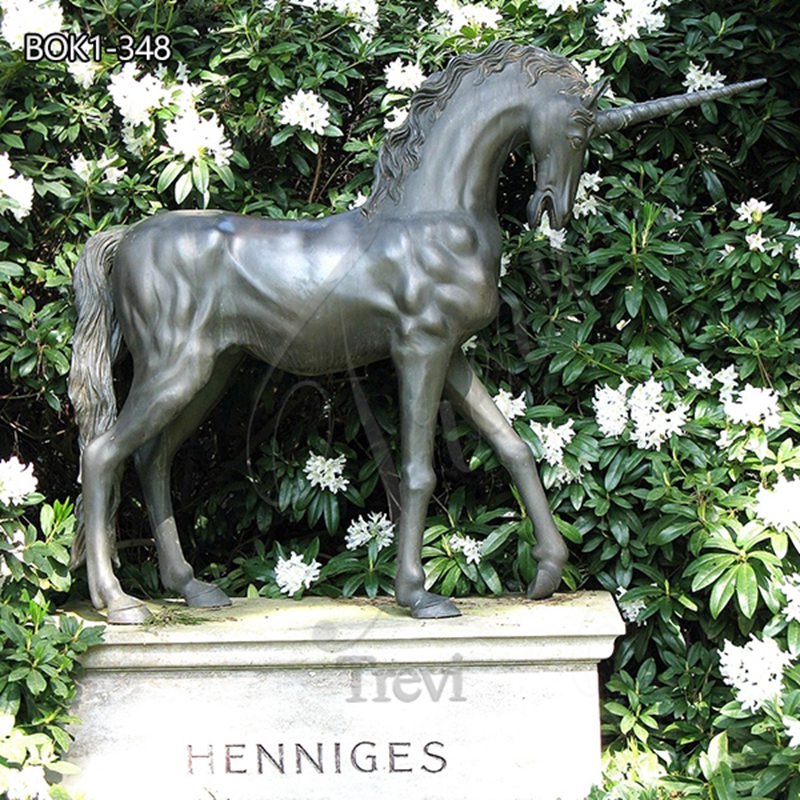 What Could a Unicorn Sculpture Bring to People?
Because the unicorn could represent sacred and romantic love, it looks gentle but is fierce, and the horns could avoid poison. So many people think that the unicorn has endured in the culture because it's so cute and hard to get rid of.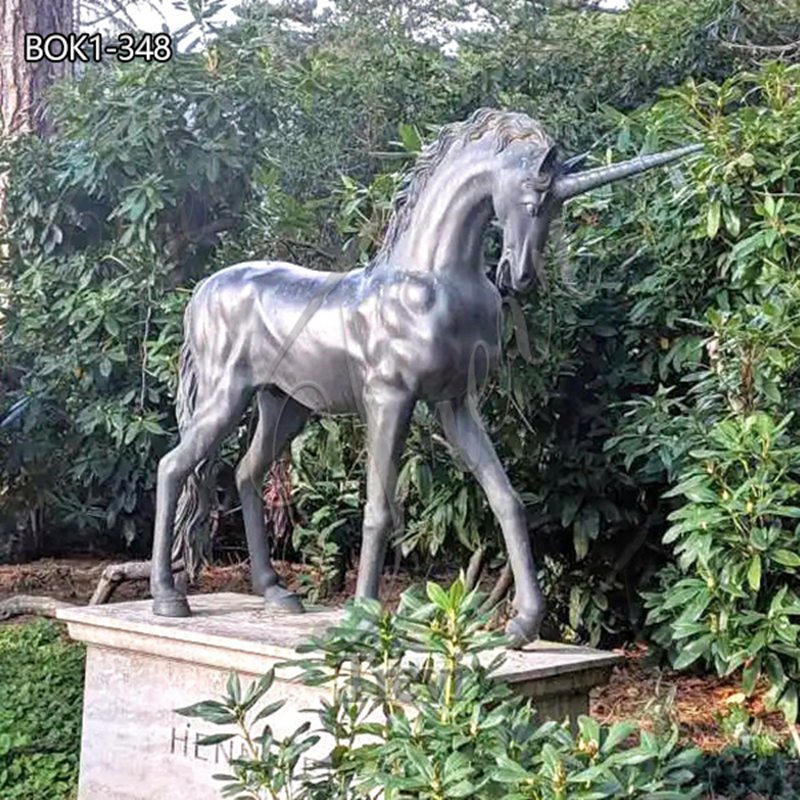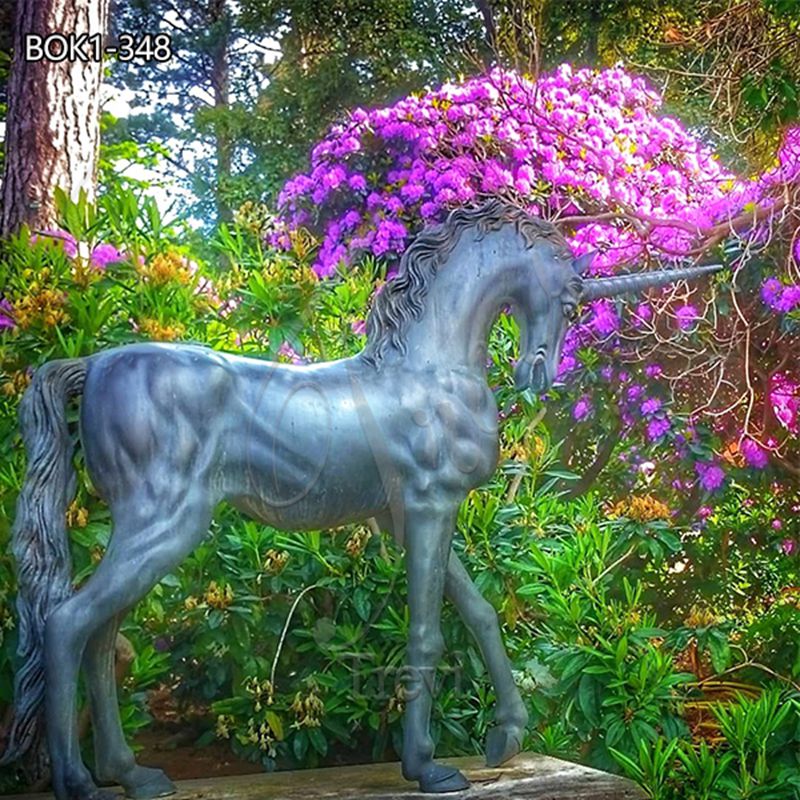 Vivid Details Come Through the Model:
To cast such a bronze unicorn sculpture, we would first make a 1:1 model. Our clay models are all handmade by our artists. Our artists have superb skills in making unicorns Every detail of the beast is shown very vividly, and after the model is finished, we would inspect it for our customers and take videos or photos. So we could guarantee that every detail of our unicorn sculpture is in line with customer expectations.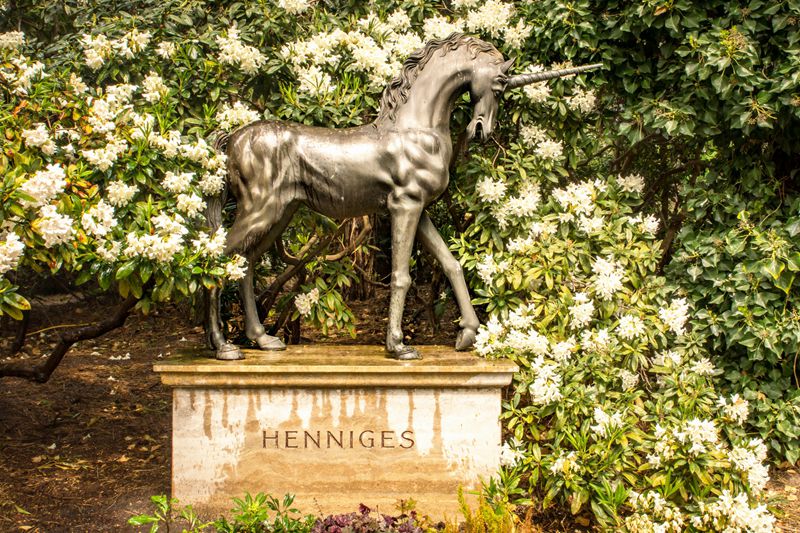 First-class Quality Makes Sculptures Beautiful Forever:
When casting, we would choose high-quality bronze as the raw material, so the quality of our sculptures would be guaranteed, our sculptures would be solid, and the details would be perfect. Such bronze statues are worth collecting, especially bronze sculptures made of clay models like ours. It is full of an artistic atmosphere and is still loved by people after many years. It would be a lifetime treasure.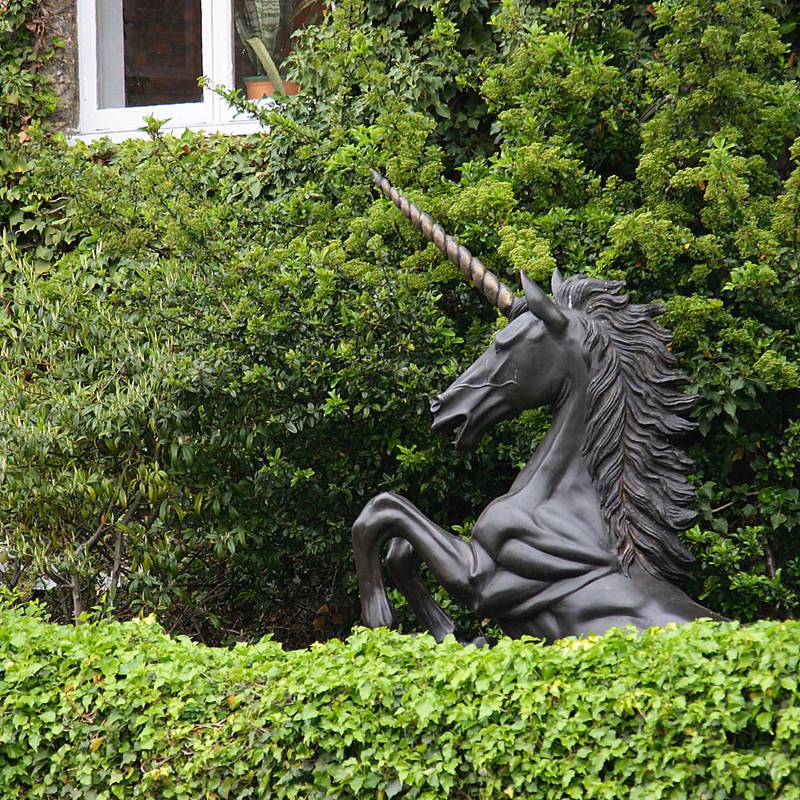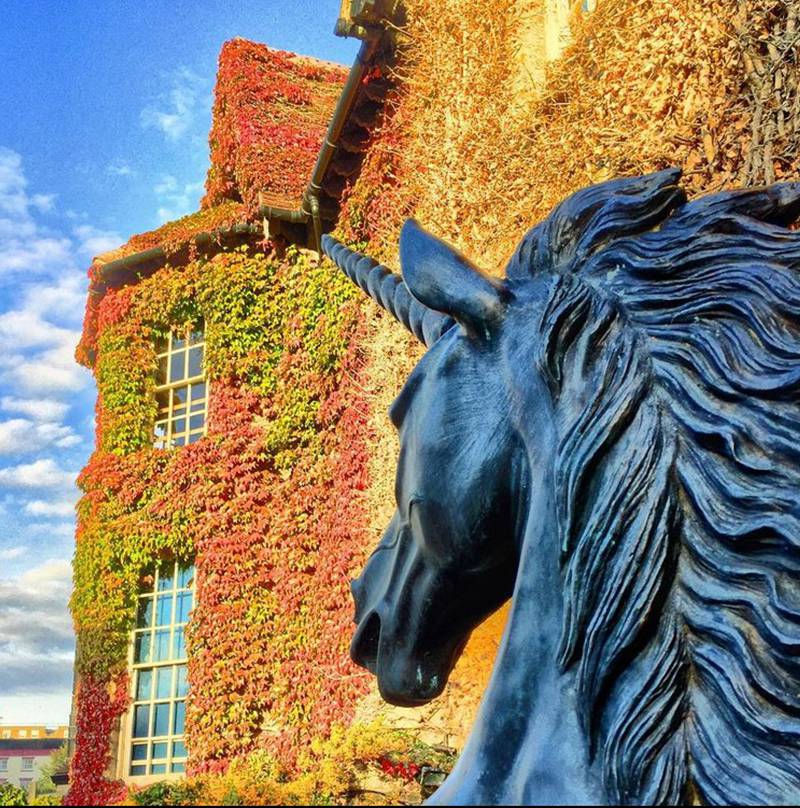 For more information about the bronze unicorn statue, feel free to contact Trevi. As a professional bronze casting factory, our experienced team could fully meet your various needs.