Details of the Bronze Horse Sculpture:
When you see this bronze horse statue for sale, you would be amazed by his handsome figure. In particular, the body proportions of the horse sculpture are very perfect. His face was bright. In addition, the horse's legs appear very powerful. We could clearly see that this is a thousand miles of horses. Moreover, the color of the horse sculpture is also very beautiful and natural. When this sculpture appears in your garden, everyone would think it's a real horse.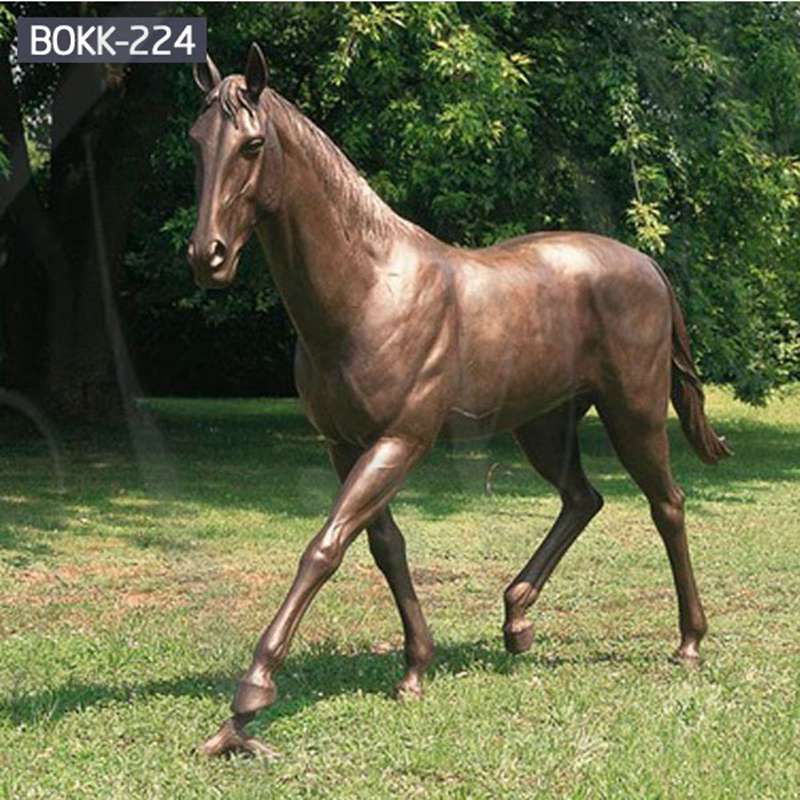 Optimum Bronze Content Ratio:
Trevi has professional bronze horse casters. They were very good at casting bronze horse sculptures. Especially our artists have high requirements for the quality of bronze horse sculptures. Therefore, we are very strict with the proportion of bronze. As we all know, in order to create a high-quality bronze horse sculpture, it is necessary to achieve the best proportions. Thus ensuring the long-term use of the bronze horse sculpture. Our bronze horse sculptures have an inner side thickness of 5~8mm. Therefore, our bronze horse statue must be able to withstand wind and rain for sale. Of course, if you choose Trevie, you'll get a nice collection of collectibles and decorations.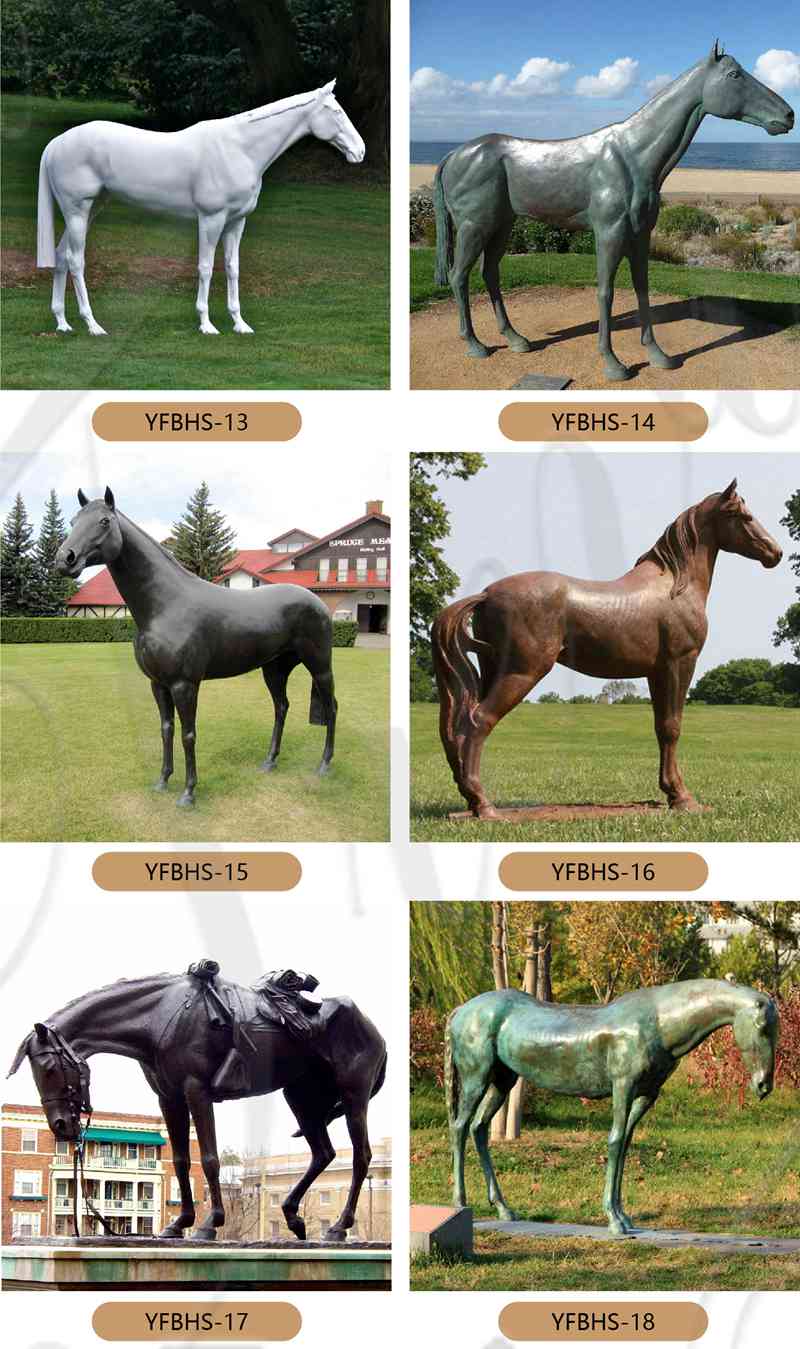 Advanced Chemical Coloring:
Trevi's artists use chemical coloring. Doing this ensures that our bronze horse sculpture would be more natural in color. In particular, you would get bronze horse statues in various colors. In addition, our designers could also adjust your color according to your preference. Your bronze horse sculpture is sure to stand out in color.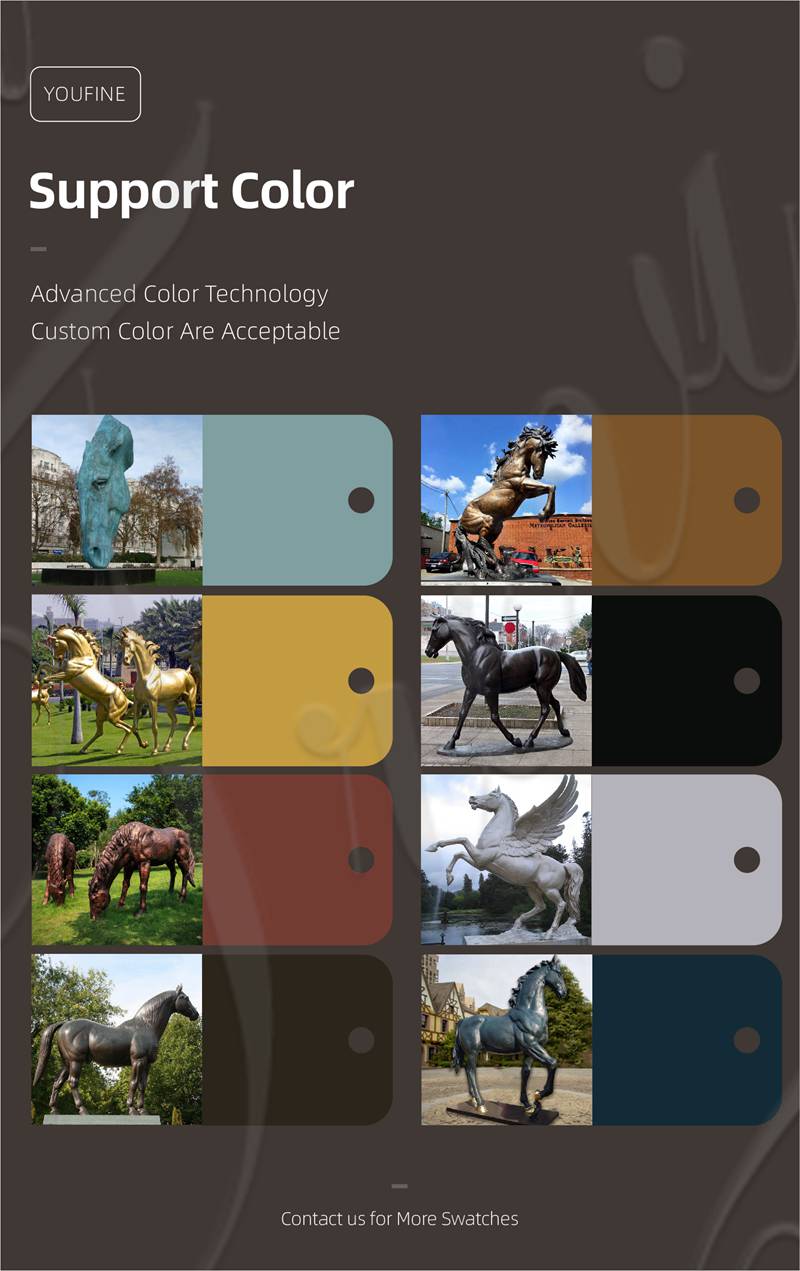 Fine Polishing Process:
There are dedicated polishing artists in the Trevi factory who polish the bronze horse sculptures every day. Well, we all know that after the bronze horse parts are welded, our artist would polish the sculpture. You could clearly see that after polishing our statue, the body of our horse sculpture is smooth. In addition, there are no sand holes on the surface of the bronze horse. This helps to create a flawless bronze horse statue for sale.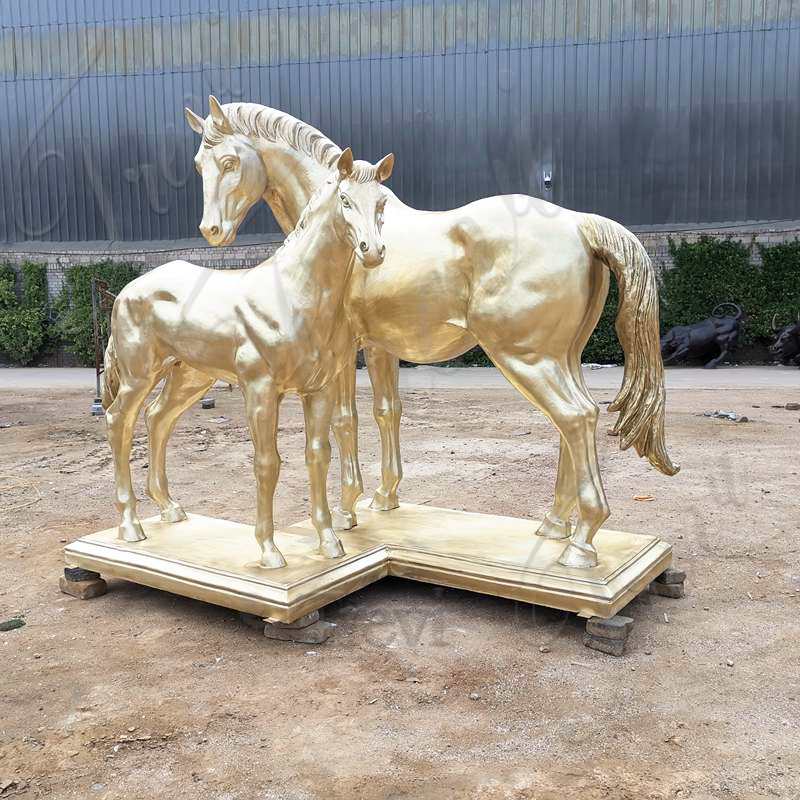 Conventional Lost Wax Method:
We used the traditional lost wax process to create the bronze horse sculpture. As we all know, this traditional skill has a history of five thousand years. Our artists have mastered this technique a long time ago. At the same time, Trevi's artists have also innovated this technology, we used silica sol. Doing so ensures the beauty of the statue. Especially the curved surface, after a long time of use, would not have any white spots. In this way, Trevi's bronze custom statue would have a timeless beauty.
Exquisite Clay Model:
As we all know, finely crafted clay sculptures could ensure the authenticity of bronze statues. Our artists, in particular, started learning to carve horse clay sculptures at a very young age. As a result, they could 100% capture the horse's facial expressions and surface details to life. You could clearly see that this horse clay model is so realistic.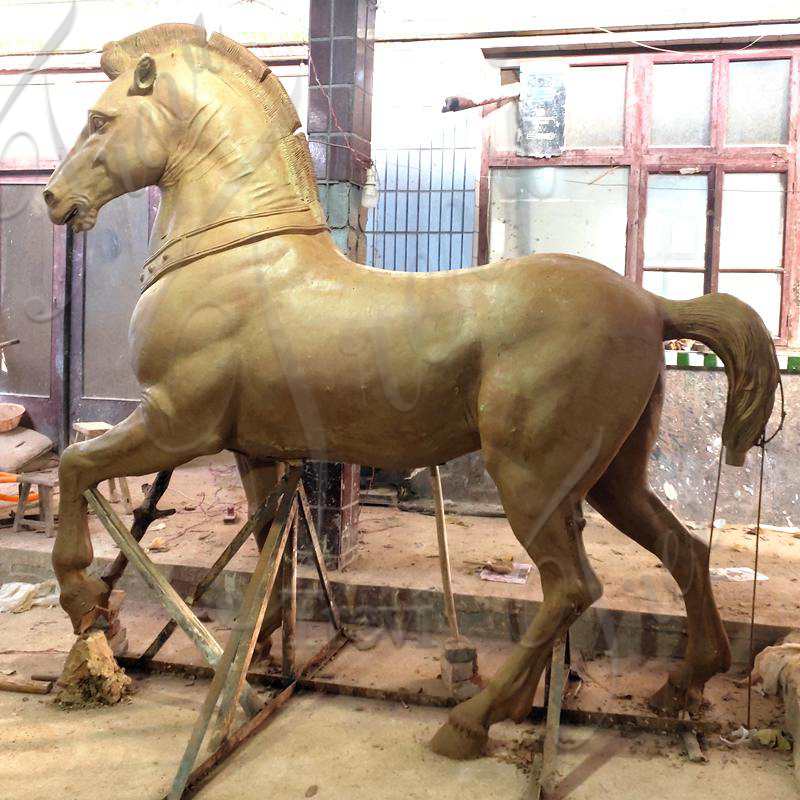 Trevi Safe Package:
The Trevi factory has been exporting bronze horse sculptures for over forty years. We have rich experience in exporting. Plus, our packaging is safe. First, we wrapped the entire statue in soft foam. Second, on the outside of the statue, we fixed the statue with a 3cm long wooden half box. Finally, we also added soft foam between the engraving and the wood half box interface. You would no doubt get a life-size bronze horse statue.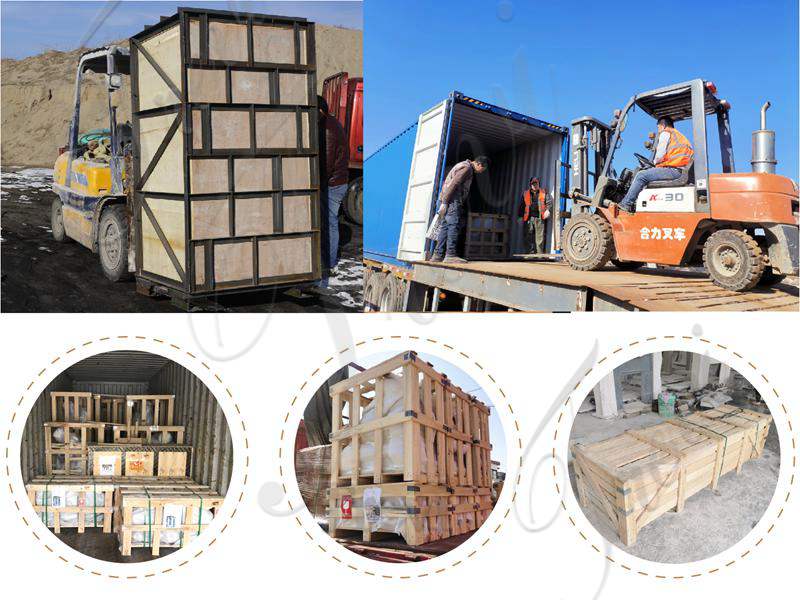 The Trevi Factory is a foundry that specialized in bronze sculpture. And, we have a professional working team. If you like our bronze horse sculpture please feel free to contact us. Your smartest decision is to choose the Trevi factory.