Bronze Gorilla Statue Details:
A realistic bronze gorilla statue sitting in a garden with a young gorilla behind it. This is a very affectionate-looking female gorilla who is very patient with the playfulness of her child.
The life-size gorilla statue is cast so realistically that each hair of the gorilla is shaped very naturally and densely. If you were to see this sculpture in a zoo, you might think of it as a real gorilla.
This set of bronze animal statues in the zoo is very popular with visitors, especially children.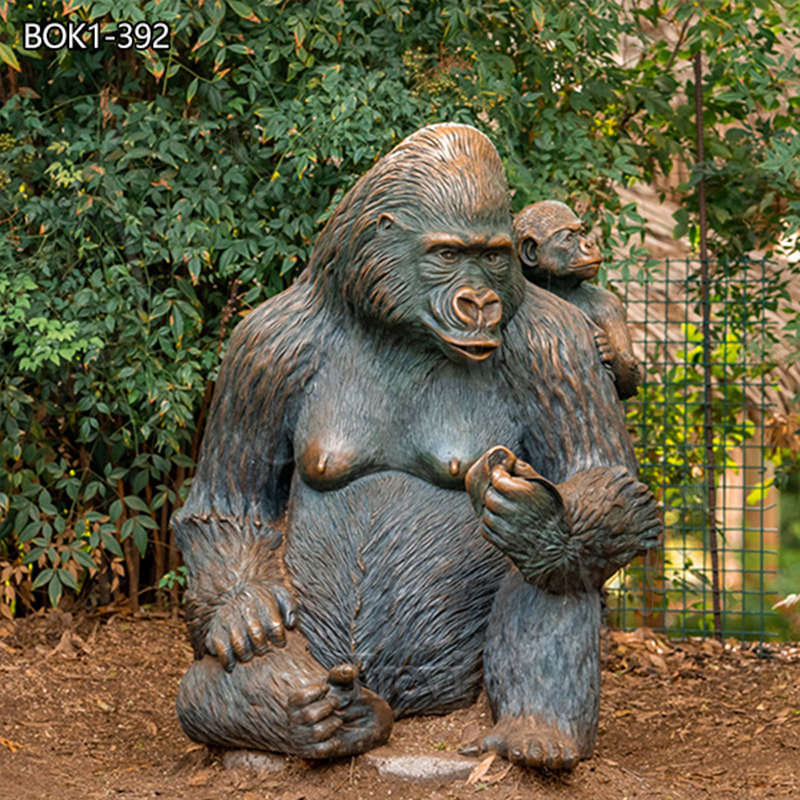 Trevi's Bronze Casting Artist:
Trevi, as a leading sculpture supplier in China, has a great advantage in casting bronze animal sculptures.
First of all, Trevi factory artists integrate the art of bronze sculpture with life. Each of them has a love for sculpture casting and treats each bronze sculpture shaping with great care.
It is worth mentioning that the Trevi factory is dedicated to animal breeding, and the masters take care of many animals in the factory, including horses, camels, sheep, peacocks, and so on. The main purpose of caring for the animals is to get up close and personal with them and learn about their habits and characteristics. In this way, the artists are able to grasp the essence of the bronze animal sculptures more accurately and breathe soul into each one.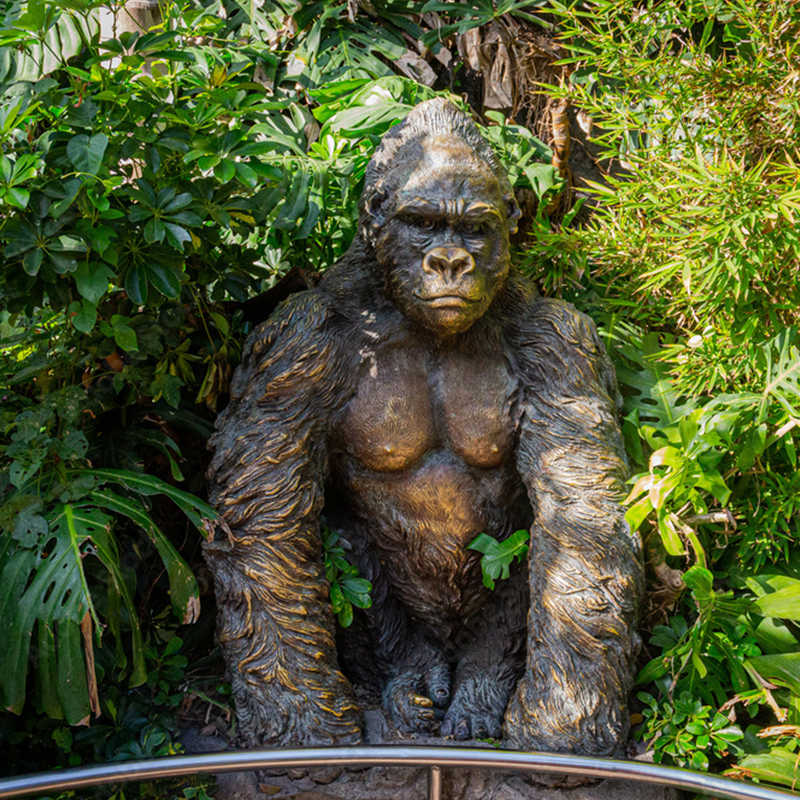 Popular Bronze Gorilla Statue Style:
Bronze animal sculptures are widely popular because they are suitable for decorative needs in a variety of places. The image of the gorilla represents strength and human intelligence. At the same time, the influence of the famous movie "King Kong" has created a great interest in gorillas as animals close to humans.
Through the creation and display of gorilla sculptures, it may inspire people to pay more attention to the animal world and to the environmental problems of the earth.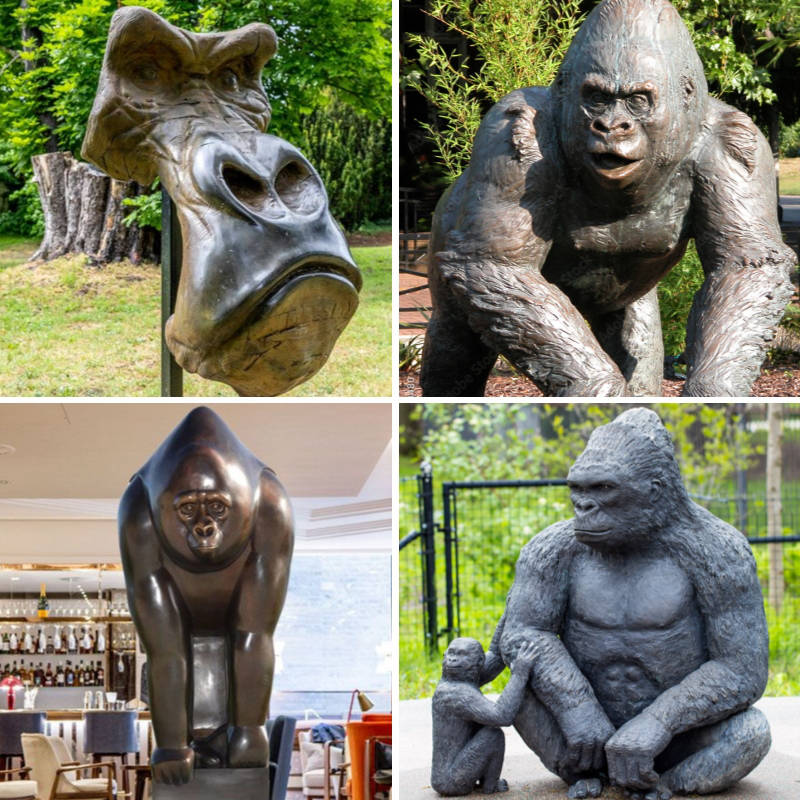 How to Choose the Right Bronze Sculpture?
Trevi is responsible for the customization service of bronze sculpture solutions while casting bronze sculptures.
In the process of choosing a bronze sculpture, the price is usually directly proportional to the quality of the sculpture. Many suppliers attract customers with low prices, but the final sculptures deliver a poor customer experience.
Trevi insists on hand-shaping clay models instead of 3D printing in sculpture casting. Only sculptures that are carefully shaped could give a sense of realism and shock.
In addition, the bronze content of Trevi sculptures is higher than the average level in the market, ensuring that the bronze sculpture would be a long-lasting artwork with you.
If you have more questions about sculptures, feel free to contact Trevi for consultation, Trevi has the best quality sculptures and great prices waiting for you.