Large Hulk Statue Introduction:
The bronze Hulk statue is a perfect replica of the Incredible Hulk. The Incredible Hulk debuted in the bimonthly series the Incredible Hulk in May 1962. The tall and muscular Marvel character is a cross between a monster and a superhero.
This large-scale sculpture of the bronze Hulk statue vividly depicts the character and state of losing his temper.
Why Does the Hulk Sculpture Become A Classic?
As one of Marvel's most recognizable characters, the Hulk Bowen statue is undoubtedly a curious existence in the eyes of the audience. The Incredible Hulk has appeared in many animations and movies, leaving a deep impression on people.
If you're interested in the Hulk, these movies are worth a watch:
Ang Lee's films Hulk in 2003, The Incredible Hulk, 2008, The Avengers (2012), Avengers: Age of Ultron (2015), Avengers: Infinity War (2018), and Avengers: Endgame (2019).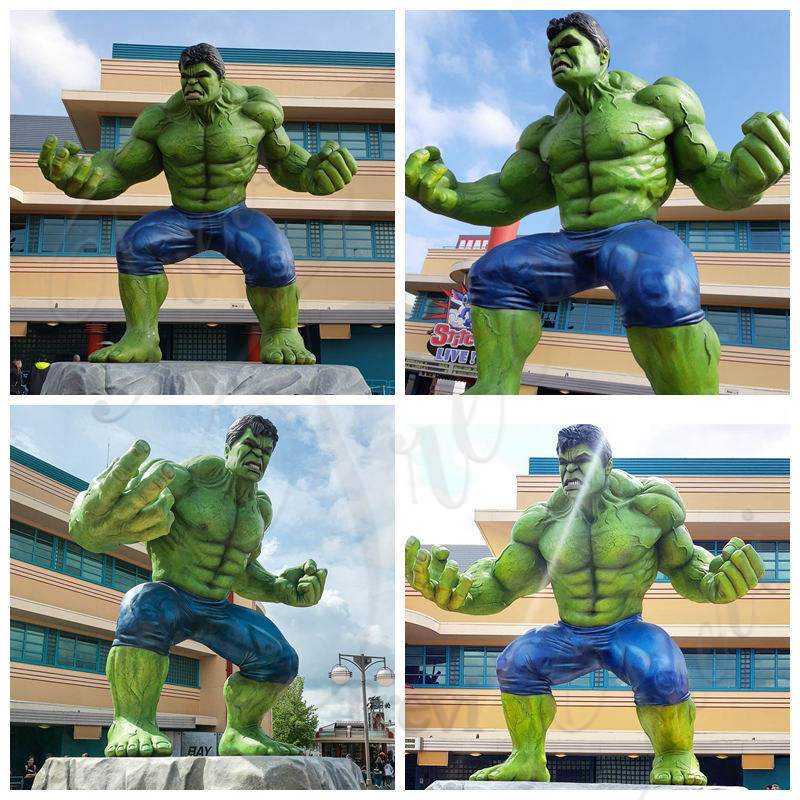 Marvel Statue Series:
Marvel movies are widely welcomed worldwide, and the surroundings of large marvel statues are also very popular decorations. In sculpture art, Marvel hero sculptures are also very common.
Trevi can customize any size of Marvel superhero statues for you, including Iron Man, Spider-Man, Captain America, Iron Man, and more. In addition, various sculpture materials, such as bronze and resin, are supported.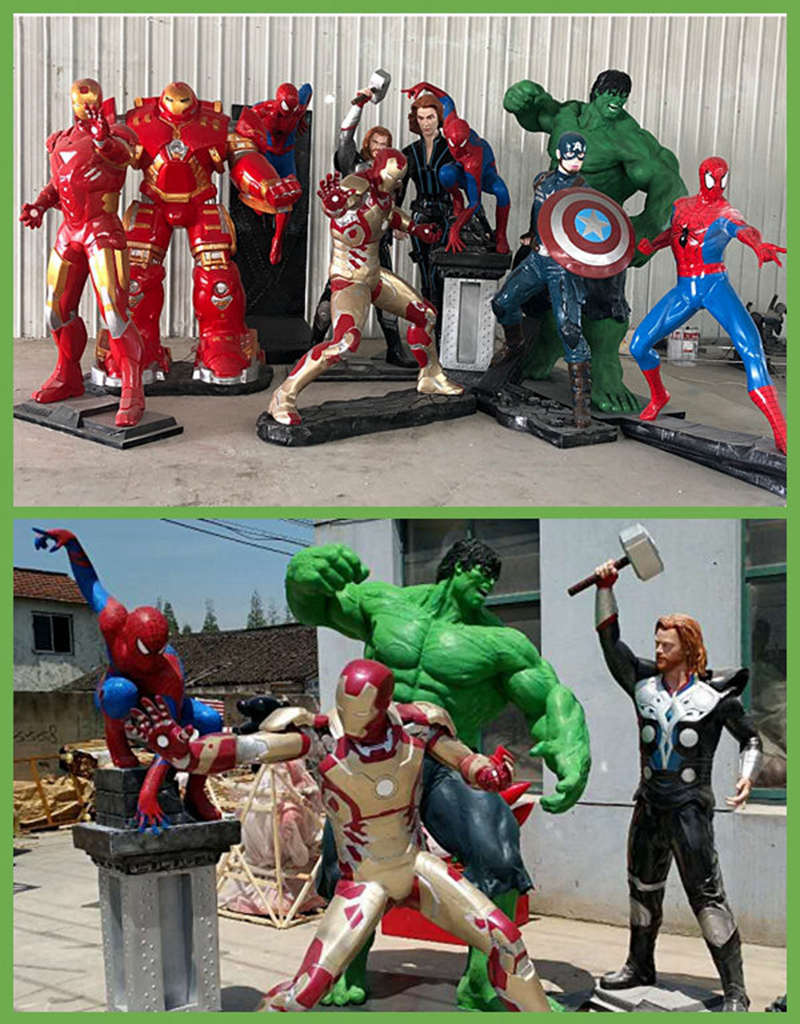 Professional 3D Design:
Trevi is a professional sculpture production supplier. We are not only good at the reproduction of sculpture works but also at the creation of customized sculptures. Taking this bronze Hulk sculpture as an example, our factory's designers can perfectly reproduce the original sculpture through hand painting, 3D modeling, and 3D printing. The 3D model can also facilitate customers to confirm the sculpture's design better.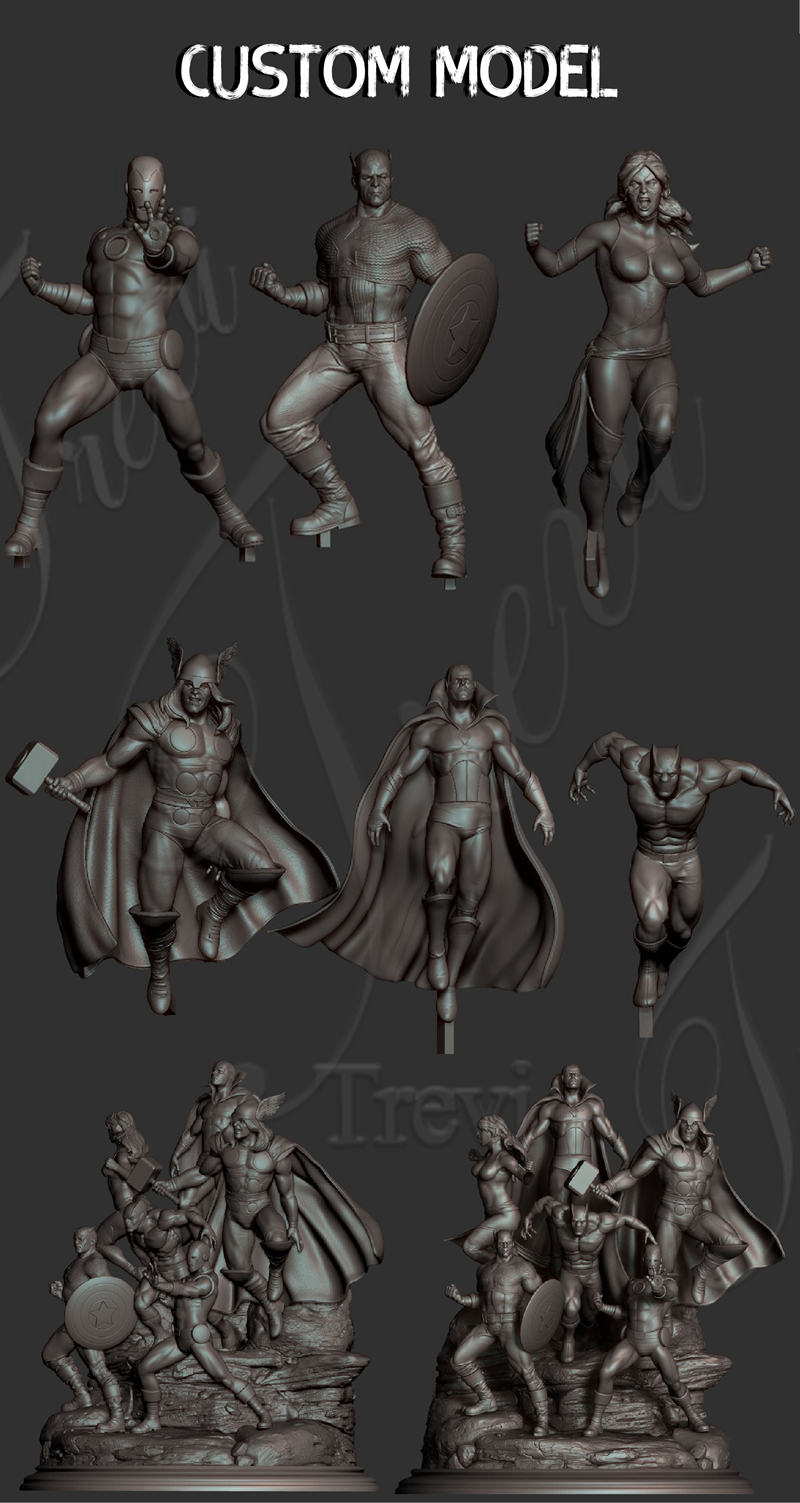 Believe in your choice, and Trevi will create the best bronze sculptures.